September 30, 2022
Posted by:

Admin

Category:

Blockchain Development, Technology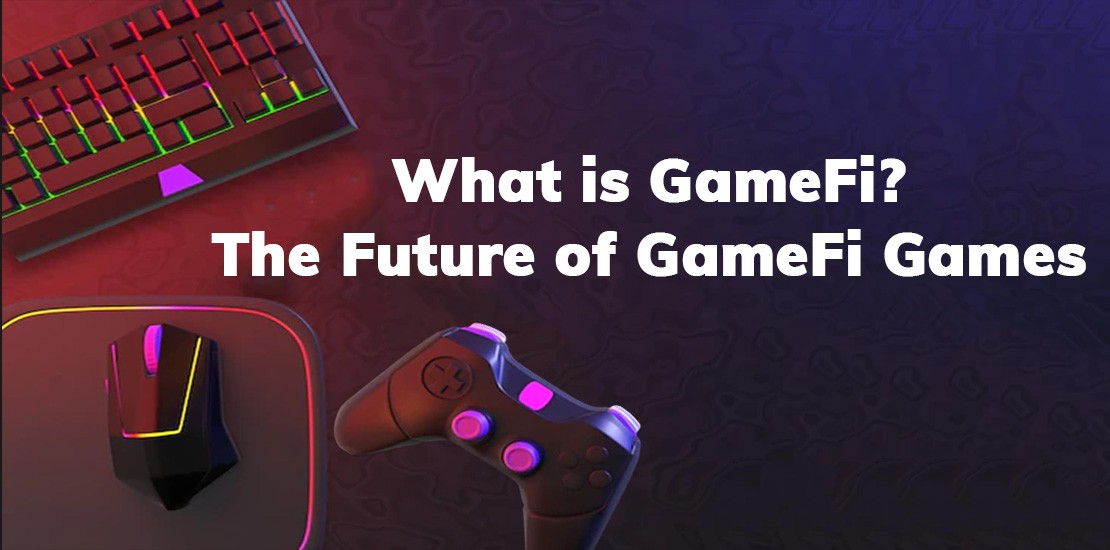 Playing games enthralls everyone. Who doesn't like to play games and win rewards? But most people don't play because they don't have leisure time to invest in games where they get nothing. But what if you start getting certain economically valuable currencies for playing games? Isn't it exciting? GameFi is the latest concept that emerged in the gaming industry it is a play-to-earn blockchain game that not only gives leisure but also economic incentives to the players in the form of cryptocurrencies. GameFi allows the players to play games and win rewards and also allows them to take their assets out of their gaming environment and sell them on the blockchain network. GameFi is enhancing the level of the gaming industry and allowing players to set the bars as high as they can make for financial aspects as well as leisure terms. If simplified, Gamefi is allowing the games to make money from their leisure time, and hence now gaming companies are turning to blockchain app development companies in Bangalore to get their gaming idea backed up with the power of blockchain.
How does GameFi work?
This itself defines the summary of this entity, GameFi which is a fusion of game and finance. The economy in the GameFi can be earned in various forms, either it can be cryptocurrency or can be in-game assets that can be traded further out of the game to earn money. There are various types of games involved in the GameFi concept and each game has adopted its rewarding model.
Most of the games in GameFi offer NFTs as the in-game assets which can be easily used over the blockchain network, which means you can trade your winnings over the NFTs marketplace and earn money.
There are various types of games in GameFi, such as completing tasks, battlegrounds with wars, and more. Based on the interest of the players they can choose the game and can earn rewards using their gaming skills.
Our Solutions:

Blockchain based E-Grid Solution

Crypto Asset Exchange Solution

Blockchain based certification Solution
Features of GameFi:
Play-to-earn:
The basic principle of the GameFi concept is to allow gamers to use their gaming skills to win economic rewards. This concept has brought a revolution to the gaming industry and has given value to the gaming segment as well. Traditionally, most of the games were developed with a pay-to-play option where the gamers paid to enjoy their leisure time, and the integration of blockchain with the game segment has turned the table for all and made it lucrative for gamers as well.
Traditional games were having in-game assets but it was only an earning source for the company because players were paying to lend those assets, such as avatars, playing tools, and more. Now, GameFi has shifted the control of the game from companies to gamers.
Another aspect that is led by GameFi is shifting the ownership of the assets from companies to the players. As we have discussed earlier also, this new gaming concept allows the gamer to own, buy, and sell assets like avatars, in-game land, tools, weapons, house, pets, etc. Any digital aspected can be turned into your asset which is generally an NFT that can be easily traded over the NFT marketplace. The buyer holds complete authority over the assets without any intermediatory or additional fee for selling or buying assets.
The best example of digital asset ownership is the game developed with metaverse, namely Decentraland and Sandbox in which gamers can buy a virtual piece of land and then can charge visitors and earn money.
Get started with the GameFi concept by following these easy steps:
Are you willing to get started with a GameFi concept but does it appear to be a hectic job? Then here are the steps suggested by the top Defi developers:
Develop a crypto wallet:
GameFi games are developed to deal with different types of economies and hence you require a cryptocurrency wallet that can deal with all the currency helping you to play different types of games and keep the gained rewards of different types. If you have to trade your currencies further in the blockchain network then also you require a crypto wallet.
Connect the wallet to the game:
To play games on a blockchain network first, you need to connect your wallet to the respective blockchain. Several websites help you in connecting your wallet with the blockchain but make sure you are choosing the trustworthy one. Once done then you can head towards your gaming website to play. Setting up your crypto wallet is enough as your identity on the blockchain network, it doesn't require setting up any specific account by entering a username and other credentials.
As the complete game revolves around the in-game NFTs which are won against the loser, hence once you set up your account with the GameFi to get started with the games you need to buy NFTs of the specific game that you are willing to play. The requirements vary from game to game and it's completely your choice to buy the requirements or not. The selection of the NFTs must be done carefully ensuring the easy returns of the investments.
Even if you are not willing to invest money in games then also GameFi has an exciting offer for you. You can choose from the scholarship program and borrow the NFTs instead of buying them. This may lead to partial earnings because you need to share you are earnings with the NFT owner.
Scope of GameFi:
GameFi is a new concept emerging in the gaming segment these days with exemplary traffic of users getting started with gaming to earn money out of their leisure time. A boom has been noticed in the gaming finance segment since 2021 which is expected to grow very rapidly in the upcoming years. The studies conducted over the gaming segment state that there are almost 1400 blockchain games listed in DappRadar as of the beginning of the year 2022.
The speedy adoption of this new technology is expected to break all the records in the gaming industry. This revolutionary pace is also tempting most gaming companies to get in touch with the blockchain companies in the USA to develop the most enthralling GameFi concept to take a lead over the market.
Takeaway:
Right from the inception of the Bitcoin concept, there are countless people out there trying their luck with trading on the blockchain network. The GameFi concept has more than just luck to offer to the users. The concept says that if you are a skilled gamer and willing to turn your skills into an earning model then you have got GameFi that allows you to win valuable currencies as rewards for playing various types of games. The benefit of GameFi is not limited to rewards but also allows users to trade their NFTs on the blockchain network beyond their gaming channel to earn more capital.
Read Also:

How Much does it cost to develop NFT Marketplace in Dubai?

How Much does it cost to develop a Mobile Application in Bangalore?

How Much does it cost to develop a Mobile App in Mumbai?

How Much does it cost to Develop a Mobile app in Chennai?

How Much does it cost to develop a Mobile Application in Pune?

How Much does it cost to develop a Mobile App in Kolkata?