Hire Software Developers In India
Need software that can level up your business with a digital presence and can grab the attention of your targeted audiences? Are you seeking a professional team with vast experience in developing software with a flawless hold on the latest technologies? Then you must hire software developers from DXMinds. Our expert team is here to assist you with the most proficient team with experience of more than a decade and well equipped with all the latest thriving and growing technologies. Among all the latest technologies available, our experts choose the one that best fits your business requirements to serve you with enthralling software. We ensure unique software with the most enticing user interface potent enough to scale your business up and power up your business standards globally.
Our team has achieved the milestone of perfection with more than 500 software development services for distinct business sectors. Regardless of the size of the business, we are here to assist businesses with the most creative mobile and web apps. We intend to serve you an app that can help you leverage the business opportunities
DXMinds has set a standard of software development which defines:
Hire Dedicated Developers
Hire dedicated software developers to fuel up your business process:
Hiring our software developers in India opens up a wide array of technologies for your software development. With our team, you not only get professionals at your assistance but also you get hitched with the latest technologies ruling the current market. We have a specialized team for each technology with experience of developing a plethora of software using the same makes us stand out among the crowd and serve you tantalizing and top-notch software. 
We offer end-to-end software development solutions, which includes: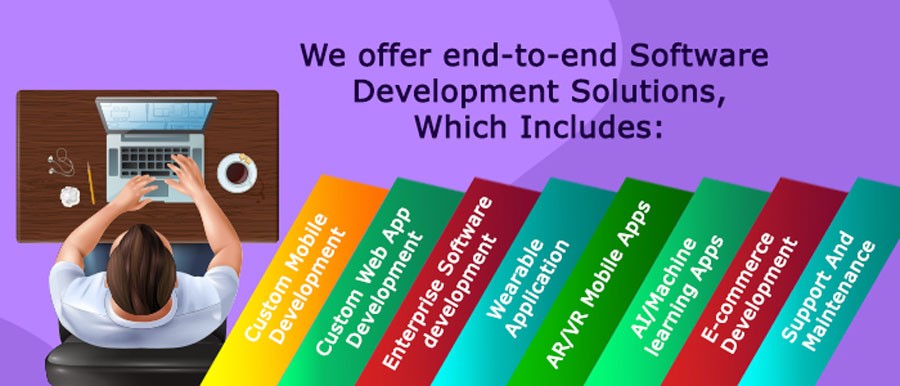 Custom mobile development:
No matter how unique or simple your custom mobile app development requirements are. Hire software programmers from DXMinds and get an excellent quality app developed with the latest technologies, satisfying all your business objectives and retain your customers in the most unique ways. We understand that the technologies keep changing with progressing time; hence at DXMinds, we make sure to own the most proven tools, methodologies, and use of technologies which has a growing scope in the future and are scalable with the changing business and market requirements.
Custom web app development:
Your business idea is unique and hence you require a unique web app that is developed keeping your exclusive business objective in mind. Our software developers ensure to provide completely customized web app development services that are comprehensively oriented to fit in your business requirements with proficient solutions. Hiring our dedicated software developers will connect you with the latest technologies available for web app development making your app exclusive in the relevant market.
Enterprise software development:
Willing to transform your manual business environment into a digitized one? Hire our software developers in India to replicate your existing business environment and automate the processes with minimal human interaction. We have a top professional with experience in serving distinct industries with the most effective and prompt enterprise solutions using the latest technologies making the app more reliable and swift.
Wearable application:
Wearable gadgets are bringing a new fold of technology and trending market also. Boost up your IT business with wearable applications, such as smartwatches, cameras, computers, and many more. Experts of DXMinds will assist you in developing the top-notch wearable device giving an unmatched experience with the unique look and features too. Our experts will serve you with customized software development to make your device stand out among the crowd.
AR/VR mobile apps:
AR/VR is building a distinct future of technology with a different world to experience. We assist you to develop an immersive AR/VR application using the latest technologies and software development kit. Our software development experts ensure excellent quality and competitive apps incorporate with the latest features enabling the user to experience an imaginary world uninterruptedly. We offer customized AR/VR solutions making it a perfect fit for your business requirements.
AI/Machine learning apps:
Willing to incorporate automation into your work process with a smart system potent enough to take wise decisions depending on the provided work environment? Hire software programmers of DXMinds to get access to the cutting edge technology and a top-notch AI/Machine learning app providing personalized experiences to the users. With our creative development, we ensure to reinforce your business procedures empowering its automation.
E-commerce development:
Want to take your shop online with an attractive e-commerce portal? Experts of DXMinds will assist you in taking your shop online to attract more targeted audiences and to drive heavy traffic to your online portal. We serve you with the best team of e-commerce development to meet your B2C and B2B customer's requirement. We are renowned for delivering a promising digital shopping solution with tangible business results.
Support and maintenance:
Software development is not the only step towards technological development; rather you need to keep your software up to date to step along the technological transformations. Experts of DXMinds assist you with imperative support and software maintenance services round the clock. Hiring our dedicated software team will ensure your software keeps running without any bug and possesses the latest features trending in the relevant market.
Platforms and technologies mastered by our experts for mobile app development are:
Android:
Android is one of the most preferred mobile app development platform reasons being the biggest number of android mobile users. Several mobile apps are crawling the count and have reached 2.5 million on the play store. Android is an open-source platform and also easier to develop with a rich library to simplify the coding. If you are willing to develop android software to lead the existing competition, then you need a potent team with extensive knowledge and creativity. DXMinds serves you with the best team highly equipped with cutting edge technologies and highly experienced in developing android apps.
IOS:
IOS is the mobile operating system for devices of Apple Inc. It has gained prominence around the world with its extraordinary robust security and other iconic features. We develop apps for all screens supporting IOS platforms including smartwatches. Our IOS app development ensures serving you an end-to-end service including planning, designing, development, and deploying the end product. Experts of DXMinds have gained proficiency in developing a range of IOS apps and hold a master hand on Swift programming language and Apple's IDE enabling them to serve you without the box solutions.
Technologies mastered by our experts for web app development are:
PHP:
PHP is one of the most preferred programming languages being reliable, secure, and the fastest programming language for website development. We have the best professionals highly skilled with PHP programming language and have served a wide range of business industries with simple as well as complex web design and development services. Our software developers are well equipped with the various PHP frameworks used to develop robust web apps, such as Laravel, CakePHP, CodeIgniter, etc.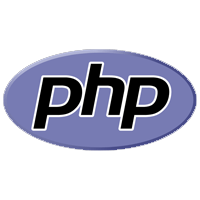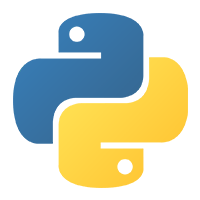 Python
To develop a dynamic web app including a wide range of features then Python is your solution. We have the most expert team of Python developers well equipped with the latest version of programming language. To bring flexibility and uniqueness to your web app, our experts assist you with a classic combination of the Internet of things with Python that enables us to craft miracles in the world of technology. Our developers incorporate Flask as the framework which makes your app development more customizable with a plethora of features like security, easy integration with third-party modules, easy debugging, and many more.
Laravel
To develop a promising web app using Laravel you can hire software developers in India. DXMinds has the top professionals of the country working for the past decade and has experience in developing the most unique and incredible web apps using the Laravel framework for distinct business industries. Hiring our dedicated software developers with a specialization in Laravel will serve you with customized Larvael apps that are highly scalable, secure, and functional too.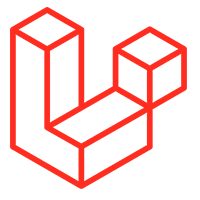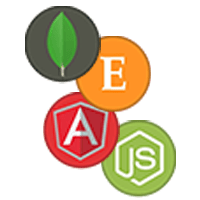 Mean stack
Mean stack is an open-source solution used for developing dynamic web apps and websites. Mean stack is gaining rapid popularity around the IT world as it comprises an end-to-end solution of angular JS, Node JS, Express.JS, and MongoDB. Hiring software developers from DXMinds will serve you with a complete package of the mean stack with a highly proficient team of developers with experience of several years in developing a brilliant app using mean stack.
DevOps
Need a team with deep-rooted knowledge of DevOps to develop an imperative app? Hire software programmers of DXMinds. We have top professionals in the industry to serve you with the most reliable and dynamic results. Our highly skilled team has a deep understanding of DevOps tools, excellent command over automation tools and technologies, great coding and scripting skills, and is also well equipped with cloud technology. Extensive knowledge of DevOps and related technologies enables our team to serve you with perfection and accuracy.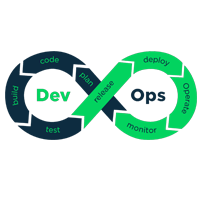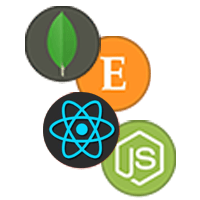 Mern stack
Need a web app with excellent performance along with deep customization? Our Mern Stack developers can assist you in developing greatly optimized web apps. Web development on Mern stack assists you to reduce the server cost and enhance the performance of the application by optimizing it. Our developers also assist you to transport your web app into a mobile app using react native technology.
Golang
GoLang is one of the most preferable system-level languages used for developing reliable and effective cloud computing solutions. Our professionals are highly skilled with the Go programming language, its idioms, paradigms, and constructs enabling us to provide ultra-scalable and robust solutions. Our developers are well equipped with Go frameworks (like Revel), code generation tool (like Stringer), etc. using which we serve you high performance and robust software.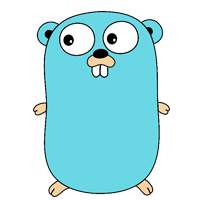 Hire our developers to master below listed Microsoft technologies: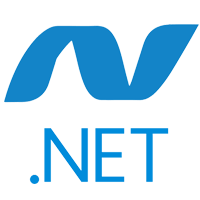 .NET
.Net is one of the most preferred app development frameworks as it allows a wide array of app development solutions that include the development of mobile apps, web apps, and windows based apps too. This framework allows the developer to work with different programming languages such as VB.Net, C#, C++, and F#. .Net also offers a vast library enriched with pre-defined codes supporting simple and complex data structures. .Net also offers specific libraries for database access, security, and encryption too. Our developers are highly skilled with each element offer by .Net potent to develop the best and most reliable Microsoft apps.
Xamarin
Xamarin is an open-source platform that allows app development for Windows, IOS, and android too. With Xamarin, a developer can write codes in a single language to develop apps for different platforms. Our developers are highly proficient in C#, ASP.NET, visual studio, Xamarin studio, code reusability, APIs, and third-party libraries. All these extensive skills enable our prolific team to develop modern and excellent performance apps for various platforms.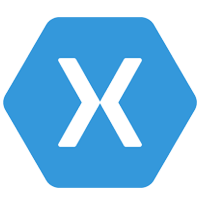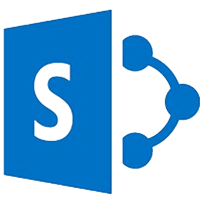 Sharepoint
It is a content management system with plenty of excellent business support system features. It allows you to develop several environments on the same server distinguishing it from the sites. Environments can be distinguished as order management, external web pages, customer support and ticketing, document management, and many more. Each of these environments can be easily developed using a built-in feature of SharePoint reducing the development time and efforts. Our SharePoint developers are deeply rooted in the SharePoint tools used in developing creative web pages, workflows, and forms. Our developers have a master hand in developing master pages, apps, page layouts, user stores, web parts, and more, allowing them to develop a promising app.
Hiring our dedicated software developers will offer a master hand on Java and JavaScript technologies: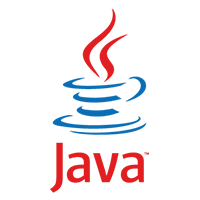 Java
Java is an object-oriented programming language widely used for software development because of easy to use the feature. It is an open-source language that assists the developer to cut down the development cost. Java offers an extensive library enriched with reusable codes and programming tools making the development easier and faster. Java is backed up with extended community support to assist the developers in resolving their issues and developing much prominent software. We have top professionals in our team well equipped with the APIs of Java, master hand on programming language, and deep knowledge of development tools, enabling them to serve you the best and top-notch end product.
Angular
Angular is one of the most opted frameworks for front end development. It is open-source and hence allows anyone to use it effectively for creative and eye-catchy UI development. It is widely opted for developing single-page applications with interactive and dynamic features. Hiring software developers of DXMinds will serve you with perfection and knowledge in node package manager tool, Angular command-line interface, HTML and CSS, and more that enables our team to serve you with the most preeminent output.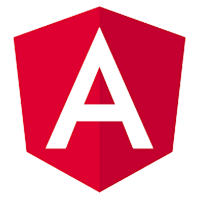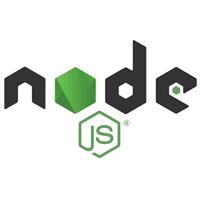 Node JS
Does your business demand high-performance software? Node JS is the right solution for your search. It is one of the fast-paced frameworks that compile JavaScript into native machine language quickly as compared to other available frameworks. It simplifies the development of real-time web applications using non-server blocking and event-based features.
Vue JS
Vue JS is an open-source JavaScript framework used for developing single-page applications and the most attractive user interfaces. This framework uses decoupling that allows developing user interface progressively. It is easy to extend functionalities with Vue JS. Our developers are highly skilled with HTML, CSS, JavaScript basics and modern javascript, Git (version control system), and other all required tools and technologies. With a prolific team, we ensure the best software development having the most creative user interface with the most unique functionalities.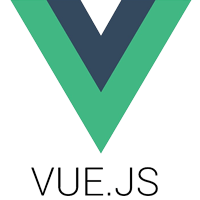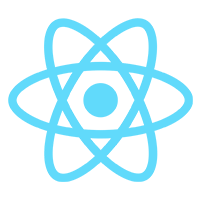 React
The user interface is the most important part of a website that holds the potential to grab the attention of users. React assist developers to create the most striking user interface. React is a Javascript library that incorporates two important features such as JSX and Virtual DOM that makes development much easier. Our developers are deeply rooted in the basics of reacting and have extensive knowledge and experience in developing the most attractive user interface for your website.
Expertise in E-commerce app development:
Magento
Magento is one of the most robust platforms to develop an e-commerce portal with customized solutions, functionalities, and tools. It also offers the best marketing tools by allowing the website to optimize as per the search engine algorithms. Another benefit of using Magento is easy catalog management that makes your website easy to maintain and handle further effectively. We have a Magento certified team will deep skills such as strong command over object-oriented programming, JavaScript, PHP, CSS, and more. Our professional team ensures a top-notch e-commerce website with user-friendly features.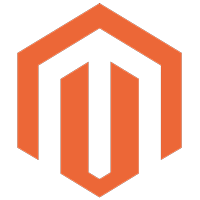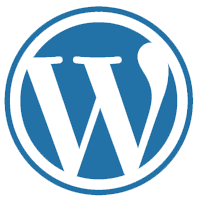 WordPress
WordPress is one of the most preferred platforms for website development. When it comes to e-commerce development, WordPress makes the development much easier by providing pre-designed themes, plugins, and much more. Our developers assist you in developing an e-commerce portal enriched with the latest features and plugins making your website more creative and easy to use. Our WordPress web developers are deeply rooted in the basics of WordPress and also hold the knowledge of the latest updates. Our professionals possess major WordPress development holds proficiency in HTML, CSS, PHP, JavaScript, Plugin developments, page builder, database management, GitHub, BitBucket, and other UI/UX development technologies.
Drupal
Need an e-commerce portal with perfect content management facilities? Drupal is your solution and to develop a creative e-commerce portal that fits your business requirements hire dedicated software developers from DXMinds. We have top professionals having a strong command over PHP software programming language and PHP framework along with deep skills in developing innovative themes with deep knowledge of drupal security. We ensure an e-commerce portal that has a perfect content management system with an attractive appearance.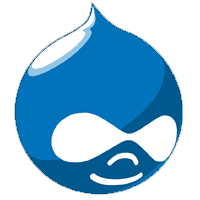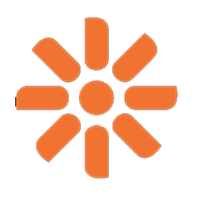 Kentico
Kentico is one of the most preferred e-commerce development platforms that provide out-of-the-box solutions, such as store managers, flexible coding, rich features, and more. With Kentico, you can develop a multilingual website with an option to accept multiple currencies. DxMinds has a professional team that is well equipped with the technologies used in Kentico's e-commerce development enabling them to develop the most prominent e-commerce solution.
Why choose DXMinds for software development?
Customized and business-oriented services
Skilled and prolific professionals
On-time delivery
Scalable team based on requirements
Agile development
Excellent project management
Transparency
Direct communication with team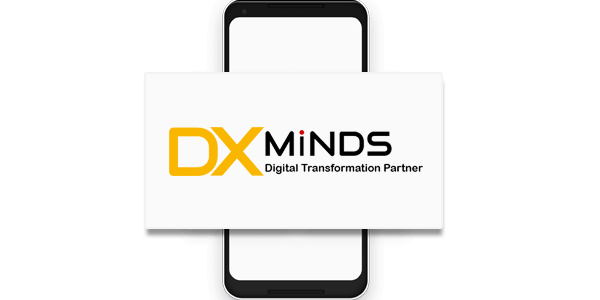 Frequently Asked Question's