Hire AR Developers in India
Hire dedicated AR developers from DxMinds Innovation Labs and stay ahead in this competitive market. Our resources build and deliver incredible apps that match your precise business requirements. We support you by assigning well-trained and committed AR developers who are focused on bringing the best results for any type of commercial, mid-large scale projects.
Our resources deeply analyze and understand your business requirements and come up with the accurate and smartest solutions that perfectly optimize your business operations. To take your business to the global world market, all you have to do is hire the best AR programmers from us. Being the top AR resource service provider, we have the experience to provide the best resources that are capable to meet your challenging requirements to its fullest.
The services imparted by our resources ignite your app development journey by taking it to an advanced level. According to your project requirements, desires, and goals you can choose to hire AR developers in India by opting for any hiring models that is monthly, hourly and full-time.
Hire Dedicated Developers
Scale-up your business by implementing AR technology
Augmented technology offers an interactive experience of real-world environments by combining real and virtual worlds through computer-generated 3d objects. It holds the innovative capacity to take your users into a dream world by providing a seamless experience and make your apps more exciting and remarkable.AR truly has a magical factor that surely gives wings to your business.
In order to leverage this technology adequately, you need to hire experienced AR developers in India who supports you in offering world-class solutions with a blend of creativity, technology, and skills.
Our resources build and deliver unique AR app development services that one will find it difficult to come up with the same kind anywhere across the globe. The AR development solutions imparted by our resources can take your business to the next pinnacle by adding more value to your business mission.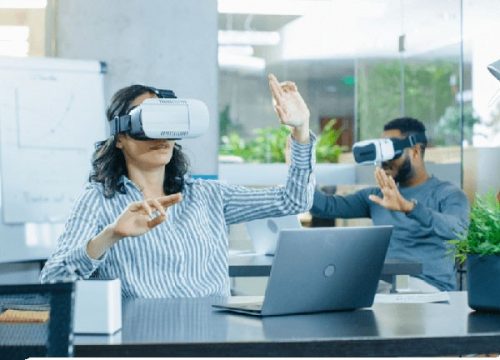 On-demand Augmented Reality Developers for hire
We understand your business goals and always flourish to deliver top services that go parallel with upcoming market trends. Even we do the same while supplying the resources that match your top project criteria. We associate the right resources in a timely manner. The resources with their proficient knowledge and immense experience, shape out the exact technology solutions that help you to stay alone in this market race.
The AR developers we provide you fit out perfectly to meet and beat your business desires. Your business cannot lose the glory by hiring top AR developers from DxMinds. Our resources are excellent when it comes to giving life to your ambitious idea. The resources we provide you are handpicked with their skills by clearing the complex rounds of interviews. These resources bring the bounds of possibility to make your business shining and profitable.
AR Development Services our resource offer
Our dedicated augmented reality app developers are well-versed with augmented reality app development technologies and turn out the best results for your business needs.
AR app development
You can hire AR resources with the help of DxMinds according to your project requirements. If you are looking for developing AR apps, our resources support you to bring futuristic solutions by the best utilization of augmented reality. The services offered by our resources are exceptional and holds an innovative degree of disruption facts.
AR Custom App Development
The demand for AR technology is dramatically increasing because of its tendency to bring real world experiences to the virtual world. Hire certified AR developers to adapt customized solutions to your business frameworks. The custom AR apps build by our resources support you to customize your conventional frameworks by integrating AR technology perfectly.
Enterprise Augmented Reality Apps
As an Enterprises, you might be looking to adopt augmented reality solutions with an aim to go beyond the user's expectations. For that need to avail successful services by hiring certified and skilled AR Developers. Our resources represent the great ideas, techniques, and methodology to achieve the best outcomes.
AR Migration and Integration
Our resources follow the best practices to migrate your outdated platform into AR for outstanding and modern solutions. They make use of the best tools to effectively migrate your platform to AR in a smoothly, no matter what.
Support and Maintenance
The quality of AR maintenance and support services accomplished by our resources make your business be updated and upgraded by being with modern updates with advanced features that help you to offer impeccable solutions to your end-users.
Why to hire AR Developers?
Save 50% Overall cost

The offshore Indian AR developers and programmers work on a contract basis, you pay only for the work done by them for your project, thereby eliminating the need of constantly paying as if like a permanent employee within the company. According to the market reports, you can save up to 50% of your overall cost by hiring AR developers from India.
Skilled and enthusiastic AR Developers

AR resource supplying agencies follow the strict process to interview the candidates and recruit the skilled AR app coders and developers. Therefore the AR app programmer assigned your project would be highly experienced and deliver the leading solutions.
Avoid unwanted investment

When you hire Inhouse AR developers, you must have to pay them on monthly basis no matter if they don't have a project to work on. This is a worthless expenditure that can take your company into a loss. You can save this unneeded expenditure by hiring an offshore AR developer in India.
Save your resource time for productive work

While hiring the in-house developers you need to go through a hectic process of an interview that includes a written test, technical rounds, personal interviews, a long training process, etc. This procedure takes a lot of time, money, and your company resource which could be utilized for other productive work.
Save Infrastructural cost

If you aim to hire in-house developers, programmers, or coders, you have to provide basic amenities such as laptop, wifi, and other infrastructural amenities. These facilities along with salary can be very difficult for you. Hiring Indian AR resources come up with their own solutions thereby save this cost.
Our Flexible Engagement Models
We understand one project requirements differ from others, thereby framed outstanding engagement models that offer more flexibility and top outcome.
Offshore Development Center 
Offshore Development center has become more demanding and popular in this competitive software development world. This ODC model supports you in building an extended workspace overseas, with an extended and skilled team of resources that works dedicatedly towards achieving your project.
Turnkey and Co-owned projects 
Turnkey and Co-owned projects are best when you have definite project requirements and scope. Under this model, the cost of the project is agreed mutually by either party, and the whole project is divided into various milestones, and payments are done accordingly. You can hire AR developers under this model on a monthly, fully, or hourly basis.
Build Operate and Transfer 
The most helpful model where you can avail of numerous benefits in case if are aiming to build a working system from starch. Under this model, we support you in everything right from building the infrastructure, enlisting the resources to operate, and training them for your project. In the end this model focus on transferring the system ownership to you depending on your desire.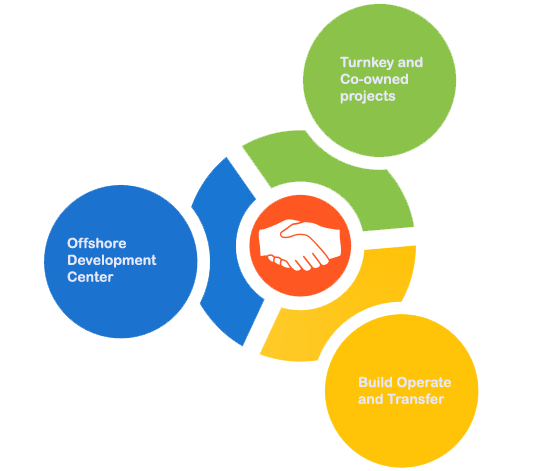 Why DxMinds AR Developers?
Accurate delivery 
Comeup with advanced methodologies and techniques
Highly experienced and well trained
Agile development process 
Leverages cutting edge technologies
Quick Ramp up or Ramp down resources asper your project goals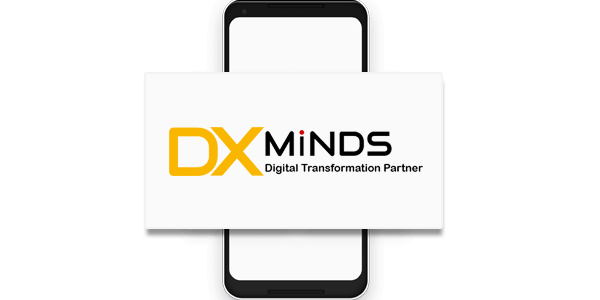 Frequently Asked Question's