Hire dedicated Python developers in India
Require a high-level, top-notch mobile or web application to backup your business operations and get set to lead the competition? Choose python application development and give a robust platform to your business ideas. If you are willing to hire dedicated python developers in India and seeking the best companies for python developers then contact DxMinds Innovation Labs. We are one of the top 10 python development companies in India and have attained unbeatable records of developing the most prominent solutions for various business niches. Our professionals help you to stay ahead of the competition by integrating the latest technologies and tools. Each app delivered by us is tailored to your business requirements making it a perfect fit for your operational execution. We have a perfect balance of experience and enthusiasm in our team, enabling us to develop a marvelous output that perfectly serves your app development objectives with unique and amazing experiences. We add the latest features to your app that specifically address your business requirements and serves as a perfect solution to them.
Opting for our services will avail you with:
Hire Dedicated Developers
Hire the best python developers to stay ahead of the competition
DxMinds owns the best talent pool of developers, each having years of experience and hands-on technologies to serve the best class solution to our clients. We offer custom-made solutions for your business and keeping your business idea a unique approach to attain success. For years we have been ruling the industry and have delivered more than 100 successful projects with the most satisfied customers. Our Python developers use the latest tools, technologies, and frameworks to integrate uniqueness and creativity in the end-product with more robust features.
Python development services offered by our experts are:
Custom Python Development
Every business idea is unique with a different objective to achieve, hence we offer liberty to our clients to customize their website or application based on their business requirements. Our highly skilled developers assist you in developing a scalable app jam-packed with the latest features.
Enterprise oriented solutions
We develop an excellent performing app that can help you streamlining your business operations and making all of them much accessible from a single platform. Our professionals are highly skilled with python technologies and are capable of serving on-stop solutions for your specific business requirement.
Python hybrid programming
Our python developers are highly skilled and they are capable of extending the python landscapes with other latest technologies, such as C/C++, C#, Java, and more. We offer proper customization of technologies based on your requirement.
IT consulting services
Do you need expert advice to start with the python app or web development? We have the top IT consultants in the industry to guide you on the best way to your success. Our consultants listen to your business ideas and give the best possible advice that can bring out the maximum profit for you.
Python machine learning
Do you need a web solution that not only satisfies your recent requirements but also upgrades itself with the changing pace of the business world? Hiring our python developers in India can serve you with the most effective solution backed up with the potential of machine learning. 
Python CMS development
Need a content management system powered with the power of the python programming language? Hire dedicated python developers from DxMinds and get a one-stop solution for your requirement. We develop a CMS solution with the latest features with excellent scalability.
Migration and upgradation services
If you are willing to migrate from any technology to Python or willing to upgrade the version to the latest one, they are here to assist you. We have top professionals deep-rooted with the python programming language and can assist you to successfully migrate and upgrade your applications without altering the features or their quality.
Python development frameworks and tools used by our skilled developers:
Hiring python developers from DxMinds will grant you access to the leading frameworks and technologies for developing the most prominent and exclusive application. The major frameworks and tools mastered by our python developers are listed below:
It is an open-source web framework used to develop a web solution. It is a python framework and allows rapid and hassle-free development. This framework is quite fast allowing the developers to develop the app at a swift pace keeping the quality and security attributes higher. The apps developed using Django frameworks are highly scalable and allow the developer to scale up the web solution based on the requirement.
To develop simple web solutions, our developers use Flask. It is a light-weight framework that allows them to develop a web solution quickly keeping it simple yet creative. We ensure to develop the solution scalable to allow our clients to upgrade their solutions based on their business requirements.
It is a group of open-source servers written in python language. Zope offers a wide array of tools enabling our developers to develop complex applications with advanced content management features.
It is an open-source framework used for web development. The framework is written in Python language and hence can be used to develop web applications in python language with great ease in minimal time. It is a lightweight framework and our developers use it to develop small-sized web solutions.
Reasons to hire python web developers from DxMinds:
A skilled team of developers having years of experience in the relevant industry and each of our resources is deep-rooted with the technology.
Dedicated team committed to serving the best in class solutions
Our team is having an excellent record of delivering the best solution on time within an affordable budget with no hidden charges
ISO 9001:2015 certified company
Use of agile development methodology
Years of experience in developing mobile and web applications
Development of responsive and creative website
Flexible engagement models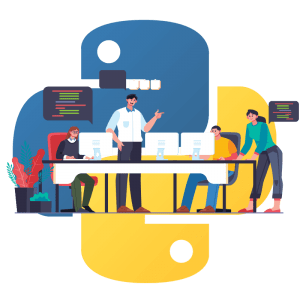 Why hire dedicated python developers from India?
A huge talent pool: India is having the biggest talent pool of software developers with more than 100k students graduating every year adding the count of skilled professionals in the country. The developers in India are much eager to learn new technologies and upgrade their skills by exploring the changing technological world. Hence, you can get a huge number of skilled developers with master hands-on latest technologies.
Cost-effective: Economy and living standard of India is much feebler as compared to other developed countries, but when compared on the scale of talent, the country weighs equal to others. Hence, hiring python web developers for India can offer the best talents at half of the cost of any other developers of the world.
Proficiency in English: Being a rapidly developing country, the professionals are highly proficient in English and they can easily communicate with the folks of any country. With Indian developers, you won't t find any communication barrier.
Time-zone: Most of the countries have different time-zone, and hence the working hours also differ. Developers in India are flexible with the working hours and hence can be a perfect fit to work in your time-zone along with your in-house team.
Excellent quality work: Being one of the leading tech-hub, hiring developers from India will serve you with the highest quality solutions.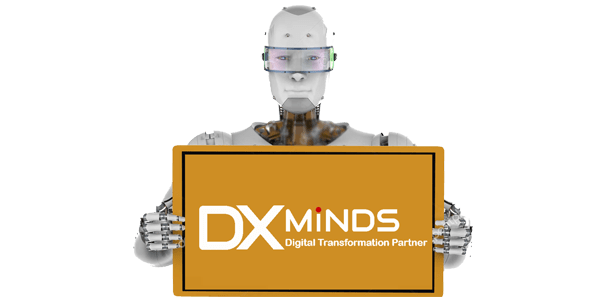 Our flexible engagement models
We uphold a wide array of engagement models that our customers find the most suitable and flexible.
Offshore Development center
If you are willing to set up your offshore development center in India, then DxMinds can be a one-stop solution for you. We have the best and the most skilled resources with years of experience to develop best-in-class applications for you. We offer hassle-free team management including their equipment, payrolls, office space, etc.
Turnkey and Co-Owned Projects
It is also called a fixed-cost model in which the price of the app development is pre-determined and fixed with the clients before initiating the development. You can choose the team or a professional from our experienced team on a monthly or hourly basis.
Build Operate Transfer
This model is segregated into three major phases, as the name suggests. The first phase of this model is developing the app by setting all the equipment, amenities, and infrastructure required for the development. The second phase is to test each operation of the developed apps and make them flawless with excellent performance. The last phase is transferring the developed app to the client based on the pre-decided terms and conditions.
Frequently Asked Question's