Top Healthcare App Development Company
Mobile devices have created a new interaction medium between healthcare service providers and patients. The healthcare industry is expanding in the field of Mobile technology as we can see more than 2,00,000 healthcare apps in the app store.
However a few years back the scenario was different, where patients first have to get appointments, have to wait in long queues, then badly waiting to get inside the doctor chamber.
Now in the current age, the picture has drastically changed and credit goes to Healthcare Mobile app development Companies for developing the booming Healthcare and Medical apps that offer remarkable opportunities to improve our health.
Advantages of Mobile App for HealthCare and Medical Industry
HealthCare Apps have become beneficial for Doctors and Medical Staff
Healthcare apps have become more advantageous for doctors, nurses, and medical staff related to a hospital. Through the app, the doctors get updates about their patient's health conditions, they can view all the patient reports, and treat them individually, even the doctor's prescription has been digitalized which can be accessed on your device.
Healthcare apps have gained more impact in Remote Areas
In today's era of technology and the internet, Smartphones have reached every nook and corner, people living in rural areas facing medical health issues can utilize on-demand healthcare apps by which they can book an appointment with doctors, can update their reports in-app, get concerned with their doctors, purchase medicines online without traveling to the hospital and can get many more benefits.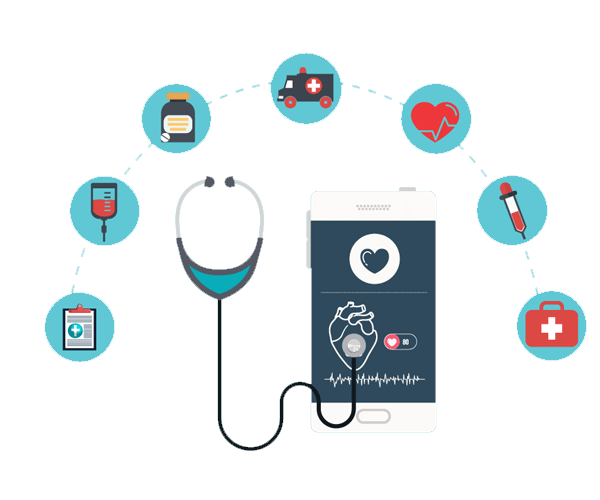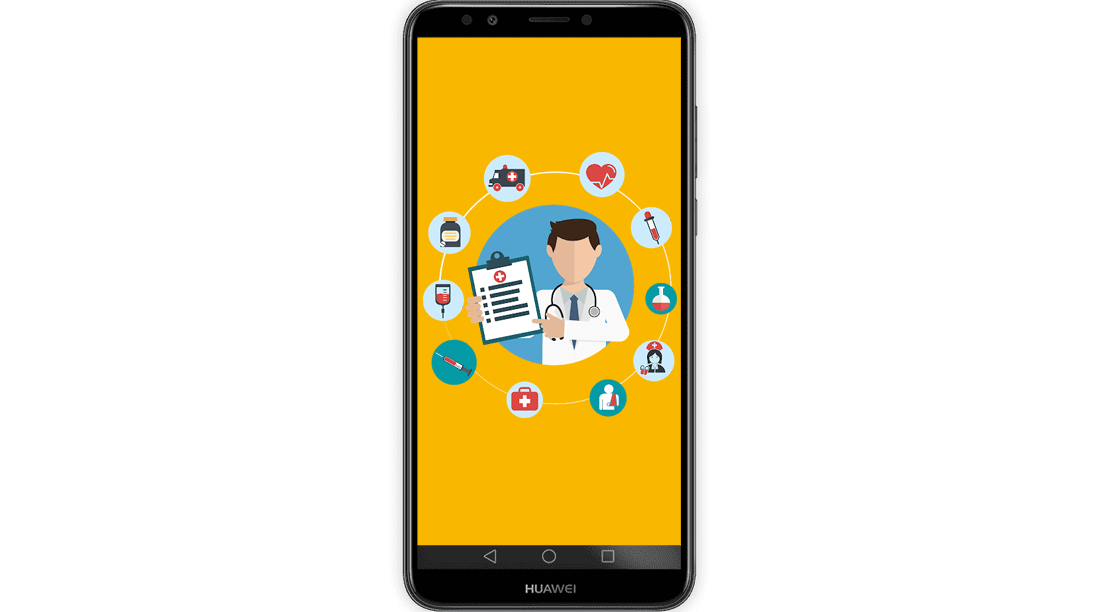 The Benefits Patients Getting From the Healthcare Apps
The patients are the ones who is receiving more benefits from the healthcare apps such as getting a quick appointment with the doctor, finding an experienced specialist for their treatment, viewing medical test reports, purchase of medicines and products within budget, and so on
More advanced apps provide the feature of video chat, text chat, and personal care options.
More Benefits
Reduced the risk of the wrong Diagnosis.
Reduction in Medical Bills and Expenses.
Easy Payment of Bills through Cash or Cashless.
Personal Level health care.
Factors DxMinds Consider while developing a Healthcare Mobile app
Task-Oriented Approach
Our app developers pay more attention to the purpose of the app and then guide the clients as per their requirements and create customized Mobile app solutions.
User-Friendly UI/UX Design
As a top Health care app development company our priority is to create attractive, user-friendly UX patterns. Our UI/UX designers design smooth, comprehensive interfaces where users can perform their tasks without struggling on multiple screens which is very time-consuming.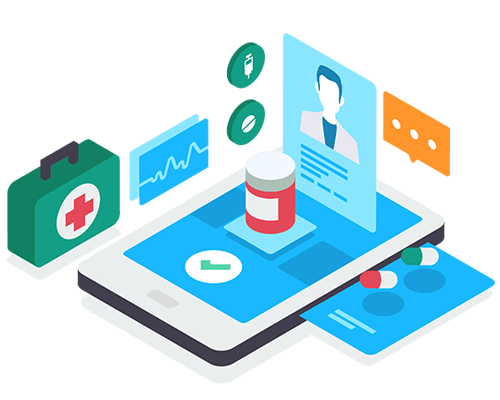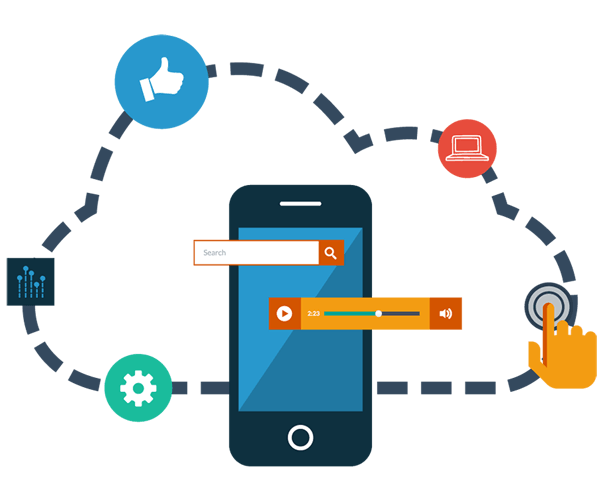 Blending with multiple internal Systems
To bring a unique value to your business/Organisation, we make the mobile app an entry portal of other solutions in your infrastructure including practice management, revenue cycle management, and other systems.
Develop Iteratively
Our team of developers has a great dedication to app development, following agile development methodology which helps them to deliver the backend codes in an iterative fashion which means adding a feature one by one.
Data Security
We understand the importance of security assurance, and data protection in healthcare mobile app development, we make sure that only authorized people can access clinical information.
Healthcare Mobile Application Development Cycle followed By DxMinds
From marketing research to deployment we follow a systematic app development Cycle:
Business Analysis
Ideation
Testing
UI/UX design
Application development
Back-end implementation
Deployment
Launch
Maintenance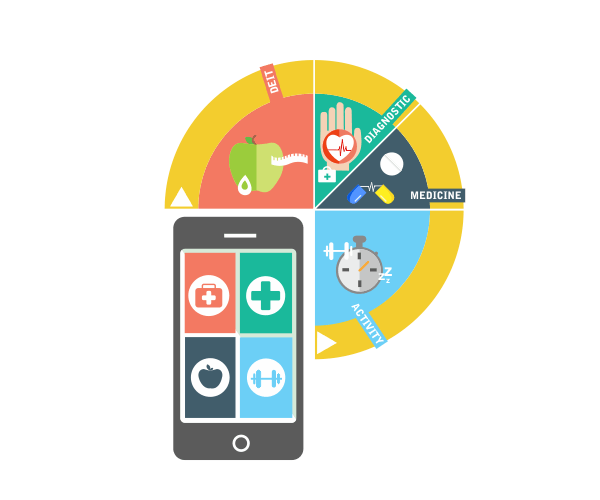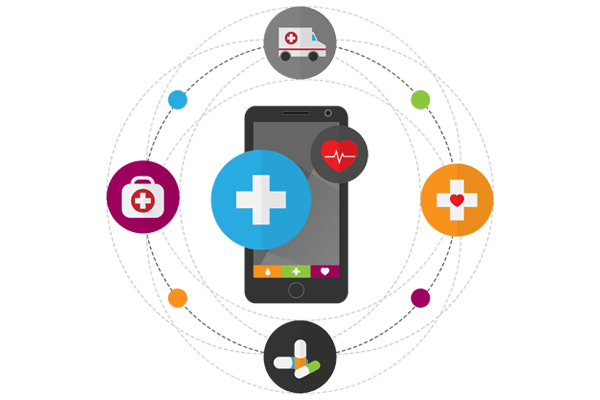 Advanced Technologies in Healthcare App Development
IoT in Healthcare
The Internet of Things has widely been used in Healthcare app development, allowing wearable devices to track and collect important information and transmit it to the system. IoT goes further by enabling Clinics to administrative time management and advance patient treatments.
AI in Healthcare
Artificial intelligence has brought major breakdowns in the field of Healthcare and the medical industry, where there is a feasibility to carry out complex operations without treating a patient physically. It has reduced the cost of clinic visits and medical costs.
Blockchain Technology in Healthcare
Blockchain is widely been used in Healthcare and Medical app development due to its highly secure system that enables keeping all the EHRs up to code and allows the patient's data to be safe/secure.
Chatbot
Bots-enabled healthcare apps have been developed and delivered by Best Mobile Application Development company, helping patients to get matched with relevant doctors, keep track of all patient and doctors visit, and follow up in case of relevant information is needed in the future. It also provides 24/7 medical attention to the patients.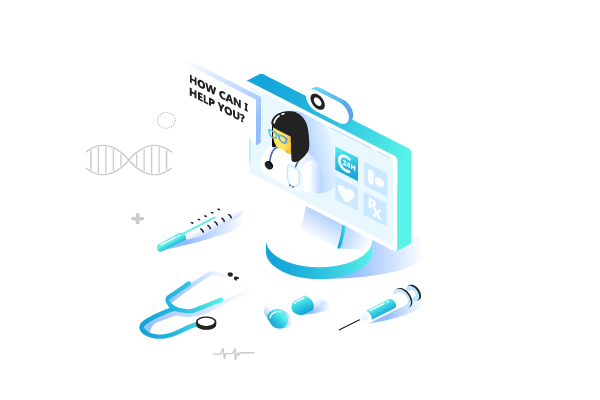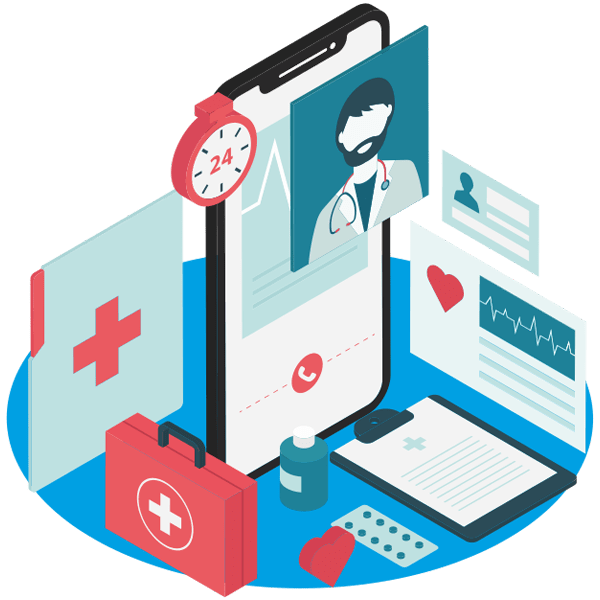 Healthcare App Development with Leading App Development Company - DxMinds
DxMinds provides custom healthcare app development solutions for start-ups and big companies. Our creative approach and widespread experience in Mobile app solutions enable us to build highly efficient and robust healthcare apps that are urged to satisfy the specialized requirements of healthcare organizations. As a top healthcare app developer, we are experts in developing.
Medical Appointment Scheduling Apps
Medicine ordering Apps
Fitness Tracking App
Telemedicine Apps
Hospital Wayfinding Apps
Medication Tracking Apps
Migraine Tracking Apps
Condition-specific Apps
Emergency Assistance Apps
Women's Health App
Personal Health Record App
Diet and Nutrition Tracking Apps
Our Healthcare App Development Solutions
HIPAA Compliant App
With an outburst in the number of  Mobile Healthcare apps, DxMinds have considered the scope of HIPAA Compliance Mobile App Development for keeping protected healthcare information. It enables the company to have physical, network, and process security measures.
Wellness and Fitness App
Wellness and fitness apps developed and delivered by fitness app development companies enabled the users to improve their physical and mental health by allowing them to eat better, sleep sounder, run longer, and become stronger.
Remote Healthcare
Remote Healthcare apps help patients to share their health info with providers and features to keep family, nurses, and clinicians updated on patient health.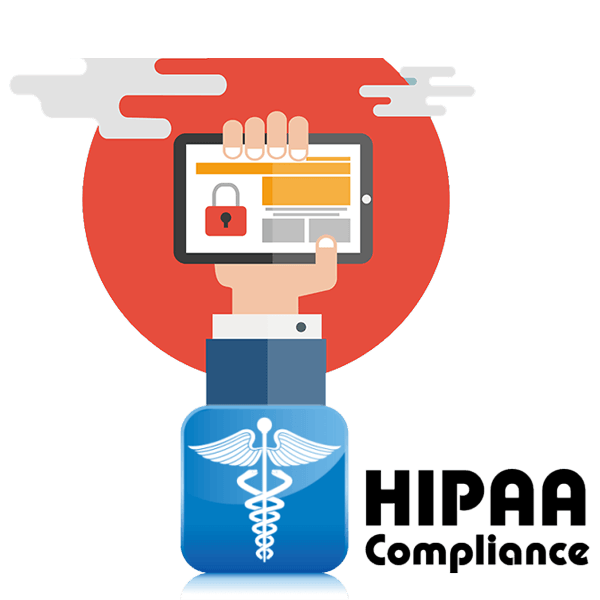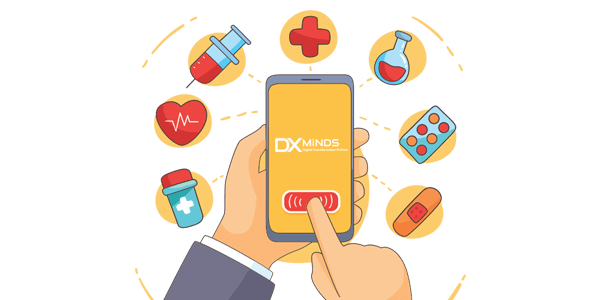 Why Choose DxMinds for Healthcare App Development
Expertise in Cross-platform
We have an awareness of healthcare standards
The healthcare app developed and delivered by us is outcome-based and patient-centric
Trustworthy, #1 Mobile App Development Company across the globe for developing an amazing healthcare app.