Top E-Commerce App Development Company
Every business owner dreams to run a firm of their own and has a great ambition to make their shop being crowded with full of customers. Well if you or someone having a similar dream, then go ahead, this is the perfect time to go with your desire of developing a popular e-commerce Mobile App from top E-commerce app Development Company and boost your productivity. For multiple reasons, an e-commerce mobile app can be advantageous for the success of your store. From targeting your audience globally to promoting and branding your business, the e-commerce mobile app plays a crucial role.
Since e-commerce business extensively going on mobile and due to consistent progress, there is a huge demand to develop e-commerce mobile apps.
We at DxMinds Technologies offering a custom and ready-made e-commerce mobile app with advanced features and technologies and at a minimal budget.
The Benefits of Developing a Mobile App for E-Commerce Business
High Efficiency
Mobile Apps are a powerful marketing tool that makes your daily task smooth, easier and faster. An impressive e-commerce mobile app development enables strong interaction between the clients and company.
Company-owned a Marketing Channel
Since mobile apps are downloaded at higher rates, marketing messages, discounts, offers, and promotions channeled through e-commerce mobile apps are more effective than Emails and SMS.
Enhanced UX
The way you present your e-commerce store to your customers can enhance your business sales. All most all the users expect easy navigation so that they easily find out their products or services from anywhere, anytime.
Boost Customer Loyalty
People after downloading an e-commerce mobile app shows a high level of interest in your brand and business. They come with a mindset of purchase of products, hence showcasing the products/services through pictures, Business icons on their phones make the customers trust your brand.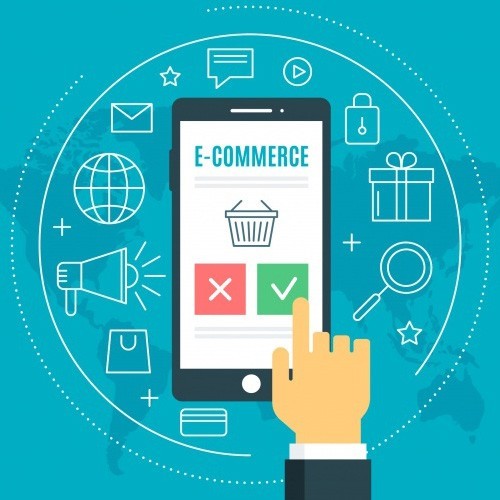 Factors DxMinds Consider while Developing an E-commerce Mobile App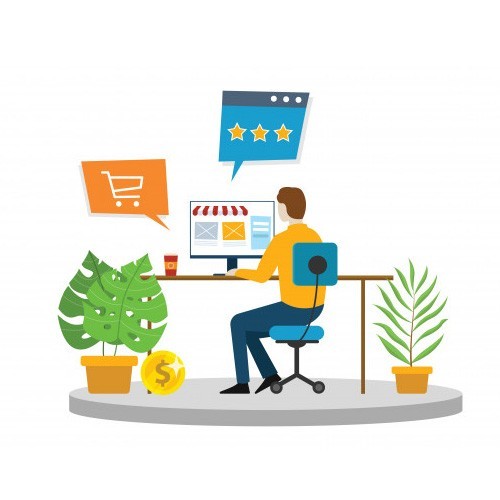 App Platform
The choice of App Platform Plays an essential role in E-commerce app development, it is determined based on the target audience. There are three Main types
Web Apps: Web applications are your e-commerce websites optimized for Mobile Phone users.
Native Apps: A Native app offers a cross-platform for both iOS and Android platform and it is more powerful and superior in terms of functionality.
Hybrid Applications: Similar to react native apps, hybrid apps are simple to download and manage
To get maximum sales and to increase the productivity it is preferable to go with react native apps for e-commerce development
Functionality
The second important factor considers by DxMinds for e-commerce app development is functionalities. It is the combination of coding and technical specification.
The common features added in E-commerce app:
Login/Registration
User Profile
Local notifications
Email Notifications
Product list
Interactive Theme
User-friendly navigation
Shipping methods
Product review/Rating
Wish List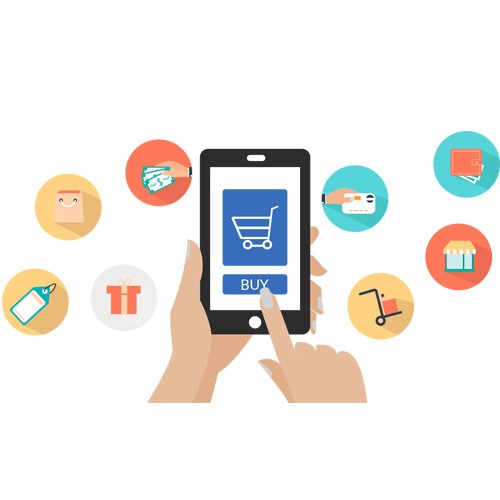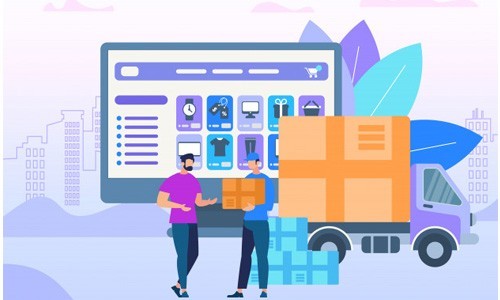 Advanced Technology
Chatbot Enabled app.
AR/VR integrated app.
Blockchain technology (For Transaction).
AI/ML technology.
App Design
The App Design for the e-commerce app makes your app visually attractive. App design covers everything from screen design to icon design.
The cost of developing an E-commerce mobile app by DxMinds Technologies is in-between $3K-$50k depending on the factors mentioned above.
E-Commerce app development services at dxminds
E-commerce app development is an inevitable sector in today life. Mentioned below are the most standard e-commerce applications.
Retail and Wholesale
There are multiple apps for retail as well as wholesale in the bin of e-commerce. It is also referred to as Electronic Retailing or internet retailing. The selling of goods and services through the internet or by the app is known as E-retailing. DxMinds technologies the top Retail/Whole E-commerce app development company developing a high-quality E-commerce app which is designed using a shopping cart model or electronic catalog. It follows a B2C business model where business interacts directly with customers.
Marketing
DxMinds, the Marketing E-commerce app development company delivers the app by which data collection about customer behavior, needs, choice and buying patterns becomes easy. This aids marketing activities such as fixation of price, product feature enhancement, product negotiation, and trust of customers towards the product/services become strong.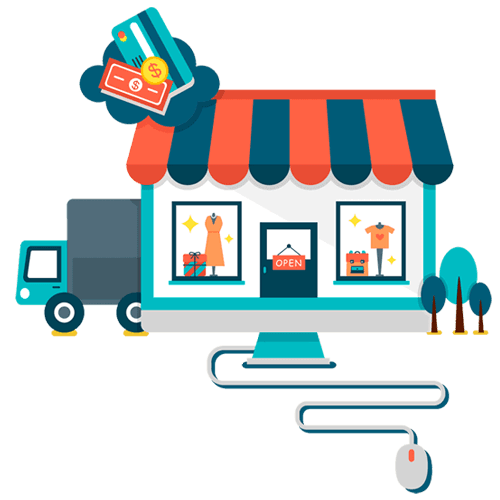 Finance
The e-commerce industry is being used by many financial companies to a greater extent. By the name finance, we can easily understand that there will be the involvement of customers with their transactions. The top Finance E-commerce app development companies developing and designing the best e-commerce app by which customers can check the balance in their savings account/loan account, can transfer the money from or to their account, and can pay the bills through the app. Online Stock trading is also the best feature of Ecommerce.
Manufacturing
E-commerce is also involved in the chain/supply operations of a company. DxMinds Technologies, the best manufacturing e-commerce app Development Company delivers the e-commerce app that speeds up the flow of finished goods and raw materials provide trading market information and information about inventory control.
Auctions
DxMinds the top auction E-commerce app development company develops the app which involves electronic auctions that includes the bidding system. The app features the customers to bid for a particular item/service. It is a Customer-To-Customer model where customers are directly selling the goods among customers.
Entertainment
E-commerce apps designed and developed by top E-commerce app developers are extensively used in the Entertainment industry for video cataloging, multiplayer games, interactive ads and online discussion.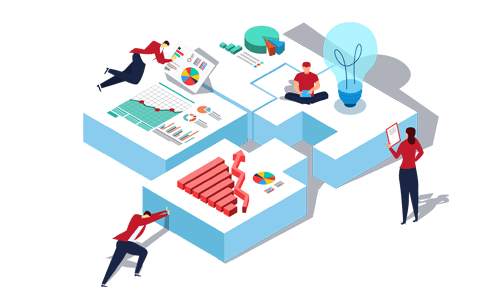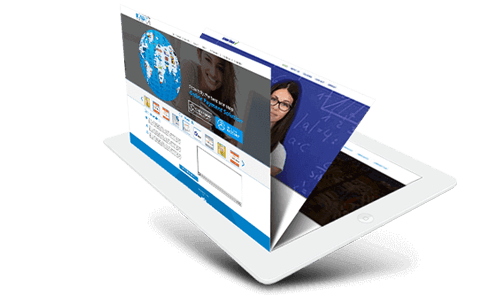 Why Choose DxMinds for Your E-commerce App Development?
Develop your App with Brand.
No big investments.
Interactive E-commerce app designs.
Bug Free Deployment.
Make use of advance trends and technologies.
#1 Ecommerce app development company.