Hire Mern Stack developers in India
Willing to build a highly efficient web application with dynamic features, secure APIs, and attractive live features, latent grab interest of your targeted customers? Then you need professional assistance who can serve you with a proficient Mern stack app development? DxMinds provides the best solution for your requirement with the topmost professionals of the industry with ample experience with diverse business sectors. Hiring Mern Stack developers from our resources will give you an open gateway to the most prolific talents in the specific technology and master hands-on various tools required for promising app development. Our Mern Stack developers have gained mastery in developing cutting-edge apps with enriched user experience.
Hiring offshore Mern stack developers from DxMinds will ensure customized app development is completely oriented for your business requirements. We understand the importance of web solutions for your business development, and hence make sure to develop each segment of your web solution intending to be an apt solution for your requirements. We uphold an enriched pool of talents where you can land upon the perfect set of developers who are capable of elevating your project to the next level.
Hiring our Mern stack developers endows you with:
Hire Dedicated Developers
Explicit development with our offshore MERN stack developers
Experienced professionals: To impart services that match perfectly with your business requirements, you not only need to hire budget-friendly resources but also need to consider their hands-on experience and ability to add value to the project. By hiring Mern Stack programmers from DxMinds, you are given the power to surpass all the stresses and tensions in the journey towards the perfect onboarding.
Hands-on technologies: MERN stack is a combination of four potential web development technologies, i.e. MongoDB, Node JS, Express JS, and React JS. Our offshore Mern Stack developers are highly skilled with all four web solution technologies and have in-depth knowledge of the latest versions to offer you the best solutions
Out of the box solutions: Our Mern Stack development teamensure to incorporate amazing features to your web development,making it an out of the box solution with an unsurpassed experience for the users.
Scalable services: We will make your search for the best Mern Stack Programmers efficient and effective by offering you the right set of Mern Stack Developerswith the flexibility to scale the team time based on your requirement.
Effective business solutions offered by our Mern Stack Developers:
Flexible engagement models we uphold
We uphold a wide array of engagement models that helps our diversified set of customers in going ahead with the models that fit the best for them. These engagement models are capable of adding more transparency to the services delivered to you and it really helps you stay away from all the hassles and stresses.
Offshore development center
-Our resources work for you seamlessly
Your extended workplace overseas
-We manage the resource with your hand on top of it
-We execute end to end activities including employee training, resource monitoring, etc.
Turnkey and co-owned projects
-Also known as a fixed cost model
-Pre-fixed cost structure
-Pay on the go
-Seamless ways of meeting deadlines
Build Operate Transfer
-We set up infrastructure, resources, amenities, etc for you
-Ensures end-to-end system operations
-Transfer of the entire ownership of the project upon demand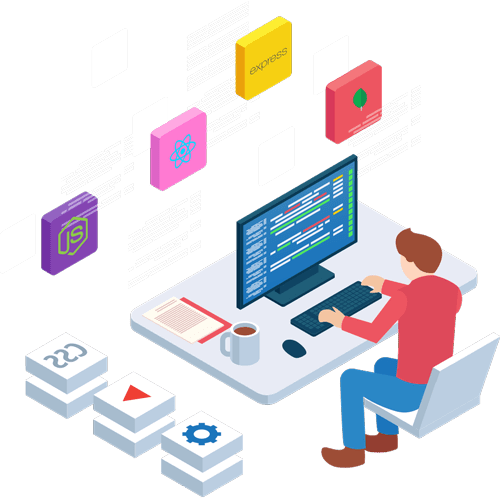 What makes hiring the Mern Stack Developers from DxMinds ingenious for you?
Integrity & transparency

We ensure to keep every aspect crystal clear before we enter an agreement with any client. As the terms and conditions of the development procedure are mentioned and signed duly by both the parties on mutual agreement. We keep our integrity and transparency throughout our development procedure.
Vast experience

Our team is comprised of top professionals of the relevant industry and are handpicked after rigorous interventions. We ensure to keep the best experience with our team adding quality to our offered services.
Specialized team

We have certified professionals with specialization in a specific technology, deep-rooted in it. Our every developer has worked for the top brands and is potent to serve with creativity and out-of-the-box suggestions for thriving software development.
Hassle-free project management

Being at a far location, we make your project management procedure easier with the best tools that keep you update about each development and also allow you to stay connected with the team member to clarify all doubts and share your suggestions with them.
Rapid project delivery

Our top professionals have a master hand in Mern Stack technology enabling them to develop an app without any delay or confusion. Also, the tools used in your software development is the latest one, making our development process much faster than ever before.
Why DxMinds' MERN Stack resources?
Agile Studio
Seamless scaling up and scaling down of the team
Flexible engagement models
Robust and reliable
Enhanced resource monitoring facilities
Rapid project delivery
Certified MERN stack resources with years of industry experience
Strict NDA policies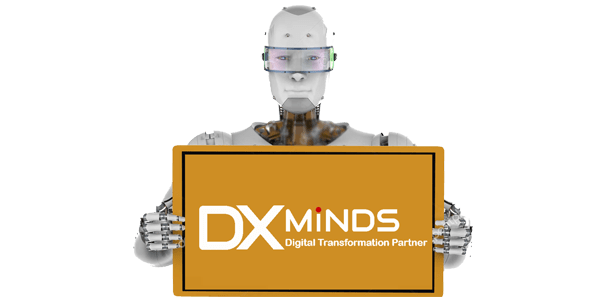 Frequently Asked Question's