Hire React JS developers in India
Step into the digital world with the most creative web solution that holds the potential to stand your business out and keep you ahead of the competition. To stay ahead of the race and to deliver explicitly outstanding services to their end customers, DxMinds is helping a plethora of enterprises and businesses out there, regardless of its industry, structure, or niche to hiring certified React JS developers seamlessly. Being the top React JS outsourcing company, we make sure that all the resources we supply undergo several rounds of filtration processes. This is to ensure that these resources are capable of scaling up as per the project requirement.
We uphold a pool of highly talented React JS programmers with vast experience in relevant business sectors and excellence in developing customized solutions, that help us meet your requirement most productively and efficiently, no matter what. The resources we provide you are increasingly capable of understanding your business in deep, analyze it, and offer React JS development services that fit perfectly into its frameworks. Hiring React JS programmers from our talent pool are like giving wings to your business. These resources help you take your business to the next level, enhancing its bandwidth and ability to gain huge customer traction.
Hiring React JS developers from DxMinds will ensure:
Hire Dedicated Developers
Upscale your business strategies by hiring dedicated React JS developers in India
Hiring React JS developers from DxMinds will introduce you to the best talents of the relevant industry and open a broad gateway of innovative ideas and creative web solutions for your business acceleration. With our highly skilled and certified React JS developers, we serve the world-class services that ensure to develop a solution that imitates your business ideas with comprehensive solutions for each business requirement. The resources you hire from our end are onboarded surpassing various rounds of intensive interviews just to make sure that they can handle projects of any kind, simple to complex in a hassle-free manner. This helps you in getting the most out of these resources.
Our professionals not only hold excellent command over React JS but also have in-depth knowledge of various tools and technologies used to develop an unsurpassed solution with extensive and unparalleled user experience.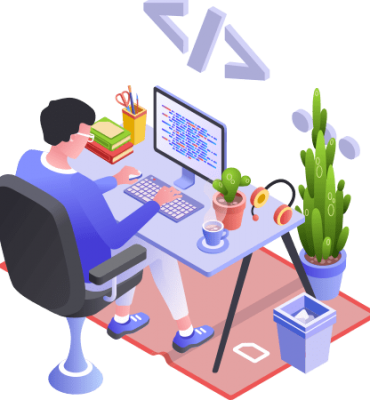 On-Demand React JS developers for hire
Hire full-fledged ReactJS developers' on-demand. We uninterruptedly supply you with the most appropriate talents based on your business requirements, regardless of the project type or size. Our resources are the best when it comes to giving life to your idea. Leveraging the best development practices and process, they come up with a lively solution that in turn lets you deliver valuable services to your end customers.
Services offered by our top professionals ramping up diverse business ideas:
· Custom React JS app development
React JS offers a wide range of features to be used for the frontend development and that includes animations, timers, declarative subscriptions, form handling, and many more. To develop the best front-end solutions, you can hire dedicated React JS developers from our talent pool and give an elevated way to your business development. In case you are looking for developing custom React JS app development services, our resources can assist you in the best possible way. Leveraging their in-depth domain authority and hands-on experience, they help you come up with futuristic custom apps by the best utilization of React JS. The custom apps developed by our resources help you customize your organizational frameworks by the best utilization of React JS to its core.
· Enterprise React JS app development
To increase the productivity of your organization are you willing to incorporate enterprise management apps? Hire the best React JS enterprise app developers from DxMinds and get the best solutions for your business enhancements. To keep up the pace and make you stay ahead of the race, we are on a mission to help you hire the best React JS programmers. Understanding your enterprise details, these resources come up with precise React JS solutions that are capable of adding more mileage to your business journey.
·React JS portal development
Based on your business requirement, you can hire potential React JS developers from our talent pool. They help you build accurate portal development services leveraging React JS. These services take your business to new heights, thereby making it a standalone one.
·UI/UX Development
We have the most potential and skilled team toserve you with end-to-end React JS solutions and our React JS UI/UX development process is out of a world thing. Our highly passionate team of engineers leverages state of the art technologies in making your idea come to reality.
·PWA
The expertise our resources hold while developing Progressive Web Applications lets you avail scalable and robust services that are highly stable and offer you a great breakthrough.
Reasons that power up your idea of hiring React JS developers from India:
India is one of the most preferred countries for hiring dedicated React JS developers.  Businesses from various corners of the world, regardless of their business industries are tempted towards India to hire the most promising talents and empower their software development team. India offers the most prolific talent at the least possible prices that make this country one of the most preferred locations to hire offshore React JS developers. Few more potential reasons that pull you towards India are listed below: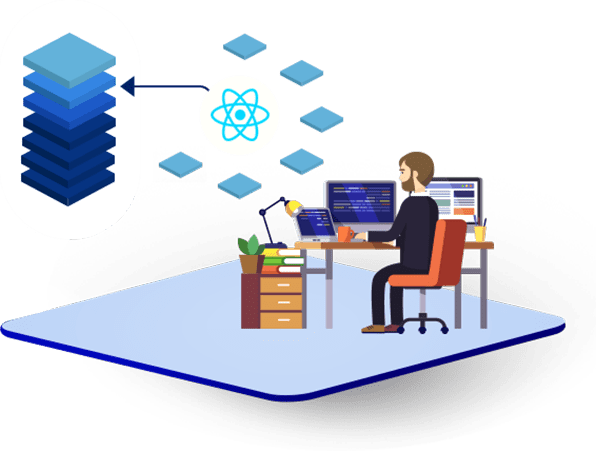 One will find highly talented resources from India, as the nation hosts a wide range of young React JS developers who are highly passionate about hooking up to new challenges.
The digital infrastructure possessed by India lets enterprises avail of world-class React JS services seamlessly. This is also one of the reasons why India has become a hub of React JS
Development of React JS solutions and services in India are highly economical and affordable when compare to any other country. This is because of the increased number of talented developers.
India is always exposed to a wide range of technology and resources. One can have access to a wide range of technology expertise from India.
Our resource hiring models
To ease the entire process and to help the customer feels it so flexible, we uphold a wide array of engagement models.
Offshore Development Center

Under this model, for accomplishing your React JS project, we help you hire the best talents required. We train them; maintain their payrolls and various other activities to make you get rid of the tiresome part of it. All you have to do is to choose the model and enjoy the outcomes it's going to bring you.
Turnkey and co-owned projects

It is also known as a fixed cost model wherein the project development takes place as per the pre-determined pricing structure. It can be per hour structure, monthly structure, etc. We ensure that the project is delivered to you, meeting the deadlines.
Build Operate Transfer(BOT Model)

Build, Operate Transfer engagement model adds more transparency to the projects. Under this model, we help you build the system from scratch right from setting up amenities to resources and infrastructures. We then ensure the smooth operation of the project. During the third phase, the ownership of the entire project including the resources, infrastructures, and all get transferred to the client upon request.
Why DxMinds' ReactJS resources?
Reliable
Effective and efficient
Ability to deliver precise results
Robust and agile
Cutting edge technologies
Rapid delivery
Swift development process
Enhanced resource monitoring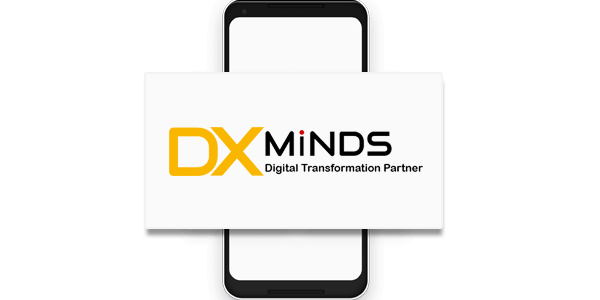 Frequently Asked Question's