Hire IoT App Developers in India
IoT is undoubtedly a technology that is boosting most of the business sectors with unmatched experiences. Uses of IoT are dynamic and can help you scale up a plethora of business operations. Are you also looking to ramp up your business with a top-notch app backed up with the power of IoT? Do you need a prolific team that can assist you in framing your business ideas into a productive app? Hire IoT app developers from DxMindsand strengthen your development process.
DxMinds is one ofthe most renowned IoT resource supplying agencies. Here we have the top most professionals in the industry with the experience of several years making a potent team to satisfy any business requirement with the most innovative solutions. Our resources hold an upper hand on all the tools and technologies used for a preeminent IoT app development. We analyze your business in detail by deep diving into its internal operations and come up with world-class level solutions that go parallel to the requirements.
Leveraging the best tools and industry practices, our experts carve out ground-breaking IoT solutions that are out of the world. Hiring dedicated IoT developers from DxMinds will help you scale your business in a hassle-free manner by upholding precise IoT services that automate your business frameworks. All of the services delivered by our resources meet global standards and parameters. Hiring our IoT programmers will deliver a mixture of art, technology, and creativity, that it can help you redefine your way of doing business. It also helps you reduce your overhead costs, which results in enhanced ROI and revenue.
Hire Dedicated Developers
Hire IoT developers that can scale up your business ideologies:
In this competitive world, you need a team that can craft your business ideas into the most prominent business solutions making effective use of tools and leveraging the qualities of the Internet of Things. Hiring offshore IoT developers from our talent pool will allow you to expand your team with the topmost professionals of this industry and getting explored to the unparalleled service imparted by world-class level IoT developers.We analyze your business deeply by counting every single input and expected output along with the factors on which the output is dependentand help you come up with the most precise solution that fits the best for your business landscapes. Our resources deliver out of the world IoT app development services that one will find it hard to avail services of the same kind anywhere across the globe.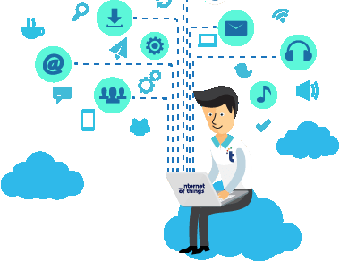 On-demand IoT developers' right at your doorstep
To enhance your IoT project development and to pace up its delivery speed two times more, we help you hire certified IoT developers seamlessly. Our mission is to put a full stop to your search for hiring the best IoT developersmost productively, to meet your requirement, we supply you with world-class level IoT talents who not only take your project to the next level but also ensure that you are awarded world-class level IoT development services.
Exclusive IoT development services offered by our professionals:
IoT app development
We uphold a wide array of profound IoT developers who help you develop full-fledged IoT mobile applications in the best possible way. Hire IoT app programmers from the house of DxMinds to experience in reality what the best IoT app development practices can have on your business. The services imparted by our resources are unmatched and holds a high degree of disruption factor.
IoT wearable app development
The wearableis trending with an ever-growing approach and multiple facilities. In this tech-savvy era and to keep up the pace, we help you hire the best IoT programmers in India. Leveraging the most modern tools and best industry practices we help you avail of top-notch wearable app development services that take your business far more and beyond.
Custom IoT development
Each industry demands different applications and uses cases of IoT. Hire certified IoT developers from DxMinds to have a deep understanding of your business frameworks and how the best application of IoT can take it forward. Our IoT developers come with profound industry knowledge and experience that they find it seamless inventing new IoT frameworks that accelerate your business growth and flourish it like anything.
Enterprise IoT development
To optimize your enterprise positioning and growth, you need to leverage state of the art technologies and avail of services from profound technologists. Enterprises at times, find it hard to figure out the right talents and it is to serve these set of audiences that we are helping you hire on-demand IoT app developers without any hassles.
IoT support and maintenance
We offer end-to-end IoT support and maintenance services for our customers to thrive hard. Our services go straight to their organizational frameworks, thereby enhancing its visibility and day to day operations. The quality and standard in the services delivered had not only helped us in being the best IoT app development company but also helped our customers scale their business in the best possible way.
Reasons promoting the idea of hiring IoT developers from India:
The Indian IoT developers are multi-talented that they can carve out multiple things in a hassle-free manner. From a customer point of view, they find this feature as an advantage that can enhance their app development process.
No bar for skilled developers:
Skills make a huge difference when it comes to developing an unsurpassed IoT app. Hiring IoT app developers from India serve you with the widest pool of skilled professionals having excellent command over various technologies used in IoT and also have a deep knowledge of other latest technologies that can be accompaniedIoT for a thriving end product.
Indian developers are highly reliable and one hundred percent committed forproviding successful project delivery. They uphold a high degree of professionalism that straight away gets reflected in the entire stages of project development.
Access to a wide range of latest technologies makes Indian developers everyone's cup of tea. IoT developers in India can seamlessly cater to you with precise solutions leveraging multiple technologies such as Artificial Intelligence, Machine Learning, Blockchain Technology, Augmented Reality, Virtual Reality, Mixed Reality, etc.
Because of the factors like the easy availability of talented resources, less cost of living, flexible government rules, and regulations make India a hub of economical developers. One will find it hard to hire IoT developers in any part of the globe other than India.HiringIoT programmers from India can help you cutting-down approx. 50%  of your expenses as compared to hiring developers from different places.
Our resource hiring model
Offshore Development Center

Offshore development centers are trending in today's world. Our profound services that help you set up your own ODC model help you add more flexibility to the development process. Under this model, you are ideally made free from all unnecessary stresses ranging from resource hiring to training and payrolls.
Turnkey and co-owned projects

The turnkey and co-owned projects are also known to be a fixed cost model. Under this model, we help you avail full-fledged services at the best cost structure. The project will be delivered to you within the pre-mentioned time period. Under this model, the resources deployed will be charged per hour or on a monthly basis.
Build Operate Transfer

BOT engagement model is one of the best engagement models we put forward. Under this model, we help you start everything right from the scratch. We setup resources, infrastructure, amenities, and everything the project demands. We also make sure that the project is running flawlessly. At the later phase of this engagement model, we transfer the entire ownership of the project to the clients.
Frequently Asked Question's