Hire Offshore Developers In India
Bring a Fast turnaround in your digital journey with Offshore Development Services
Want to hire offshore developers to drive better outcomes faster? Then associate with DxMinds highly committed to supporting you to set up a reliable offshore development team.
Software development has grown by a wide margin over the last couple of years and it doesn't show any indications of easing down in the coming years.
The competition in the development industry is deadly increasing and to sustain in this evolving era you need to build and deliver quality products rapidly and effectively. For that, you need to avail of the offshore development service in India that brings productive benefits in terms of speed, cost, and quality.
DxMinds helps you in building your offshore development team that performs efficiently by focusing on your project goals and empower your business to reduce the time to deploy the products.
Hire Dedicated Developers
Strengthen Your Business by Hiring Offshore Developers
You need a superpower to match the growing demands and expectations of the users in your industry. So hiring our offshore developers can be the obvious solution. By this you're not only leveraging the lower cost talent, you are even building a highly skilled team that's a worth driving extension for your business.
Our offshore resources create experiences that are durable, simple to use, and drive valuable results for your company's growth. Finding technical resources seems to be easy, but getting those who are trustworthy, committed, and believe in the long-term customer relationship is hard, and that's where DxMinds come into existence with a reliable Offshore Development team that boost up your business for the long run.
We hold experts in all modern and latest technologies who are all experienced and well-trained. Whether you are looking for Mobile app development, Custom software development, Web development, Saas development, IoT, Big data, Cloud Migration, or Quality assurance service, you can get any skill resources from our end.
Hire offshore developers from us to seamlessly build and deliver industry-specific development projects.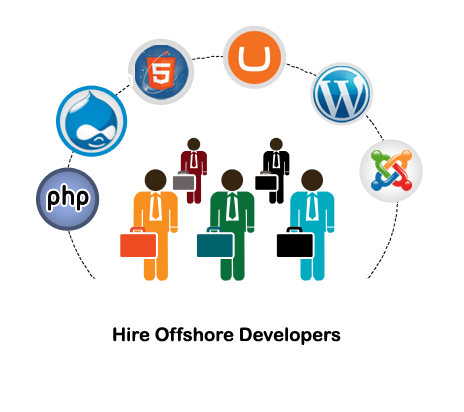 Access different skilled Developers that Fits Your Project Requirement
Whether you looking for one specific resource or a different skilled resource, you can discover a handful of offshore talents when you align with DxMinds
Mean Stack Developer
Leverage full-fledged MEAN stack solutions with an updated and new methodology. Unify and empower your team with offshore resources to get the development job done 2X faster.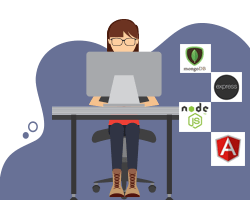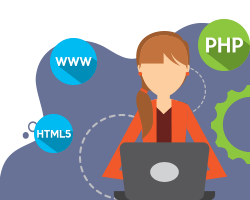 Mobile App Developer
Vitalize your Mobile app development process by building apps on famous platforms. The exceptional android and iOS app development services imparted by our experienced mobile app developers perfectly fits your requirements.
AngularJS Developer
Our resources follow best development practices and come up with effective web, mobile, and cross-platform solutions by infusing angular.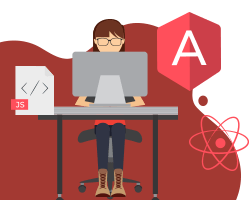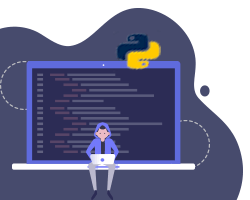 Python Developers
No more hiring full-time in-house resources to accomplish your short-term goal. Save your development cost by hiring Python developers for specific needs and requirements.
Nodejs developer
Best Class Nodejs development service can ignite your business and add great value to it. For that, we supply you the highly professional and accomplished Nodejs developers.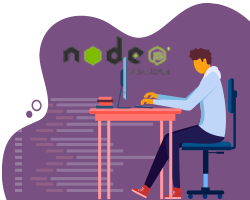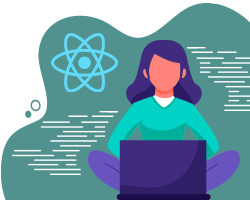 React Native Developer
Hiring Offshore React Native resources empowers you to build a flexible team that can be scaled with the changing needs of the market.
Hire Blockchain Developers
Our blockchain experts support your company to build innovative blockchain solutions that set your business to stand alone from all other competitors.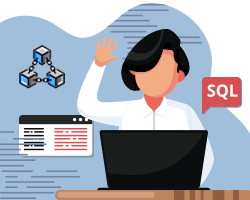 MERN Stack Developers
The Mearn resources we assign will have perfect expertise in MongoDB, ExpressJS, React JS, and Node JS to create futuristic websites and applications.
Why Hire Offshore Developers?
Capacity
When you face an upsurge in your business, you don't have to run away from that. Access to additional capacity offers you the chance to scale your business without recruiting full-time resources. You can get the right hand through our Offshore Full-time Development services. This would give you a project team, without hiring another full-time employee.
Fill out the Technical Competency
Concentrate on your technical strengths. Let the in-house team handle the rest. For instance, you can focus on keeping the design in-house and send technical work to the overseas team. Try not to extend your technical reach excessively slender. Do what you are good at, and include our offshore resources to add tech abilities.
Cost Savings
Are you running off with the budget? Whether you want to cover a part of a project or an entire project, you can get quality service at an economical rate. Unlike hiring a full-time employee, where you have to provide medical advantages or PTO, we, the leading offshore development service provider, lift your burden by taking care of employee pay, health insurance, and other benefits working your project.
Scaling Your Business
When your goal is to expand your business, implement the low-risk growth technique. Hiring an offshore development team in India is one of the best and most cost-effective approaches to scaling your business. This gives you a safety advantage and spares you from terminating additional employees if your business slows down.
Concentrate on Business Development
As the CEO of your business, you need to keep the target on strategy, growth, and team development. Task down the project management and technical work from your niche and hand them to a trustworthy partner like DxMinds. Based on your business priorities we fetch you a loyal offshore development team.
Our ODC Development Service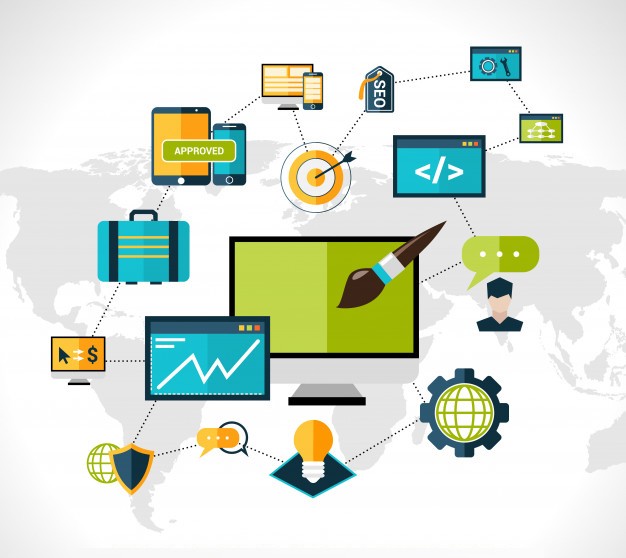 Custom Software Development
Our resources push themselves to a greater extent to deliver excellent services and believe to bring the best out of your business. They help you in delivering the best custom software development services that meet and productively beat your requirements.
Web application Development
Glorify your web app development by hiring offshore programmers having mastery over several web domains. We adequately examine your project requirements and assign the resources that fit smoothly into it.
Make DxMinds your dedicated offshore development partner and avail the highest benefits in Mobile app development solutions. Define your Mobile app requirement's once, and our resources passionately combine art, creativity, and technology expertise to carve out the innovative solution
Quality Assurance, Testing, and Maintenance
Quality matters everywhere. Hire our Offshore resources to get exceptional quality assurance, testing, and maintenance services 
Artificial Intelligence is an advanced technology for building new-age applications and our resources are knowledgeable and updated in creating the programs that mimic human behavior in your business.
We take complete responsibility to handpick the best skills that are parallel to current market trends and technologies. The ML programmers we assign you are capable to address your business challenges by streamlining its end to end operations.
Why Hire Offshore Developers?
Offshore Development Model is an excellent solution if you need complete authority over technical resources that participated in your development process.
ODC highlights a significant level of transparency, security, flexibility, and scalability. All infrastructure and complete offshore teams are at your dedicated services as long as you need them on a monthly, hourly, or project basis. ODC is a top choice if you need a team of highly qualified experts that will precisely match your IT and business needs.
DxMinds' hiring models are more flexible and customizable according to the business goals that enable you to hire offshore developers from India under your budget.
Dedicated Team
Hire Offshore programmers from DxMinds in India and extend your in-house team or build a new project team with a varied skill set in technologies like Java, Python, android, iOS, React Native, Full-stack, etc. As per your project requirement and completion or addition of a specific task you can choose to ramp up and ramp down the resources.
-Complete Transparency
-No Hidden cost
-Pay for the amount of work assigned
-Monthly Billing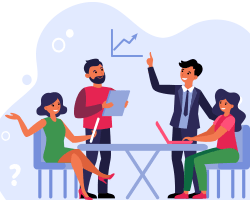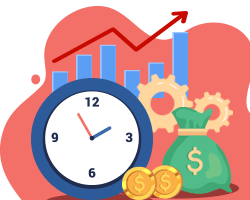 Time and Material
Suits for long-term project development where your requirement changes as the project progress. Here you need to pay only for the time and resources spent on your project. The model supports the agile development process
-No hidden cost
-Project-based resources
-Pay-as-you-proceed
Turnkey Co-owned Project
You can opt for this model when your project requirement and scope are specific and the costing structure is mutually agreed upon by both parties. Under this model, you can focus on hiring offshore resources on a monthly, complete, or project basis.
-No set fees
-Milestone-based Pay
-Pay for resources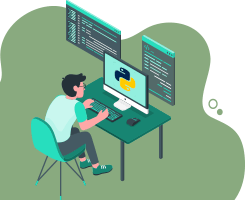 Why hire Indian offshore developers from DxMinds?
-Access to a wide pool of Expert IT talents with a diverse skillset
-Set up your offshore infrastructure with outstanding facilities 
-Strict NDA signed for Privacy and security 
-Transparent Engagement Process and dedicated Reporting system 
– Successful Project Handling and Delivering Experience 
-Technical and Troubleshooting Knowledge
– Highly secure solutions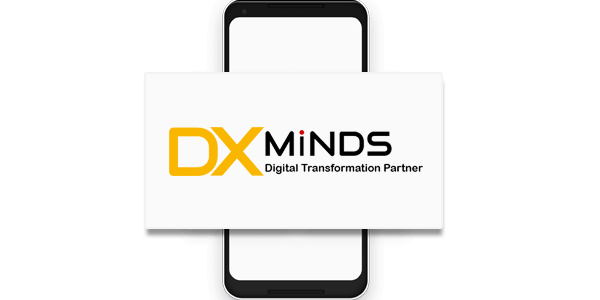 Frequently Asked Question's