Mobile App Development company
DxMinds is the globally trusted digital transformation partner having an innovation Lab in Bangalore and offices in USA and UAE. We are the pioneers of the best mobile app development companies in Bangalore, delivering unimpeachable digital services to businesses and start-ups. Our proficiency in the areas of app development can switch your business to new heights. Our group comprising of exceptionally talented energetic professionals offers uninterrupted services to our clients. These factors make DxMinds the best choice among our customers and positioned us first among the Mobile apps development companies in Bangalore.
Mobile App Development at DxMinds
App development requires high creativity and technical knowledge. Being the Top Mobile app developers in Bangalore, we just not only build apps but also make sure that our clients are getting the best digital solutions. We focus on blending creativity, skill set, and Artificial Intelligence to make the app more user-friendly and productive. Being the top mobile app development company worldwide, we have carved out our own position among our clients by constantly offering top-notch services to them. With years of hands-on experience and in-depth knowledge in the area of mobile technology, we have grown to a position where clients can rely upon us without any second thoughts. Mobile app development at DxMinds comprises a number of stages. They are: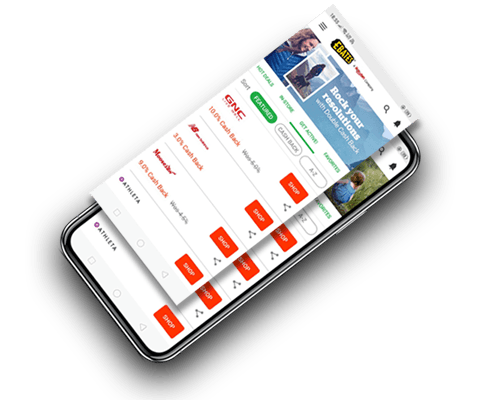 The client briefs us on the idea
This is the initial stage where the client approaches us with his unique idea. As the toppers among Mobile application development companies in Bangalore, our clients approach us with full confidence. Our well-trained mentoring team will give proper guidance to the clients on how the idea can be transformed into a business.
The Research and Market Study
Once a task is been assigned to us, our team will get together for a detailed discussion. Our group of professionals will conduct technical analysis, research, and market study on how effectively and economically the project can be transformed into an awesome App.
The Ideation
The third stage is ideation. We host a brainstorming session among our highly talented professionals to get the best ideas and discuss the same with customers both on functional and non-functional aspects. We suggest the best possible Unique Selling Points in the App. After picking up the best of the best ideas and finalizing the App Scope, we work tirelessly to strategize, execute and implement that idea.
Design & Development
We follow latest UX trends to define user experiences based on the target audience. Once UX is done we build User Interface by applying brand color and intuitive design trends. We use the best suitable technology stack to develop the Mobile App for various platforms such as Android, iOS and Windows.
The Deployment
In this stage, we follow different deployment strategy to deploy the product. We deploy the App to App store or Enterprise Store along with App store optimization (ASO). We work on the strategy for Server side code deployment onto the cloud or on-premise by making sure the Load balancing, scalability and security aspects are taken care.
Maintenance
After the deployment and App becomes live in the store, the most important is the maintenance.  While others give less importance on this stage, but we consider this as the most important phase. Post deployment support is the key to make any business success or failure. We provide the best support by addressing to the new OS up gradations or version changes or launch of new devices. We also work on the enhancements based on the user feedback and changes due to the business decisions or models.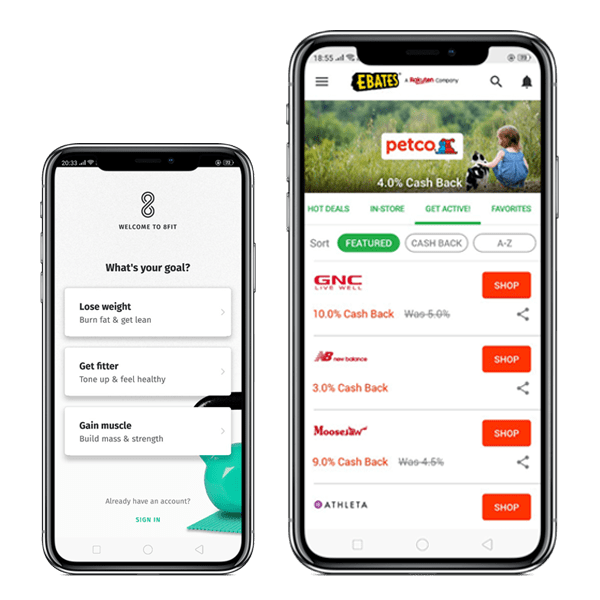 Our Handmade Craft of Producing Awesome Mobile Apps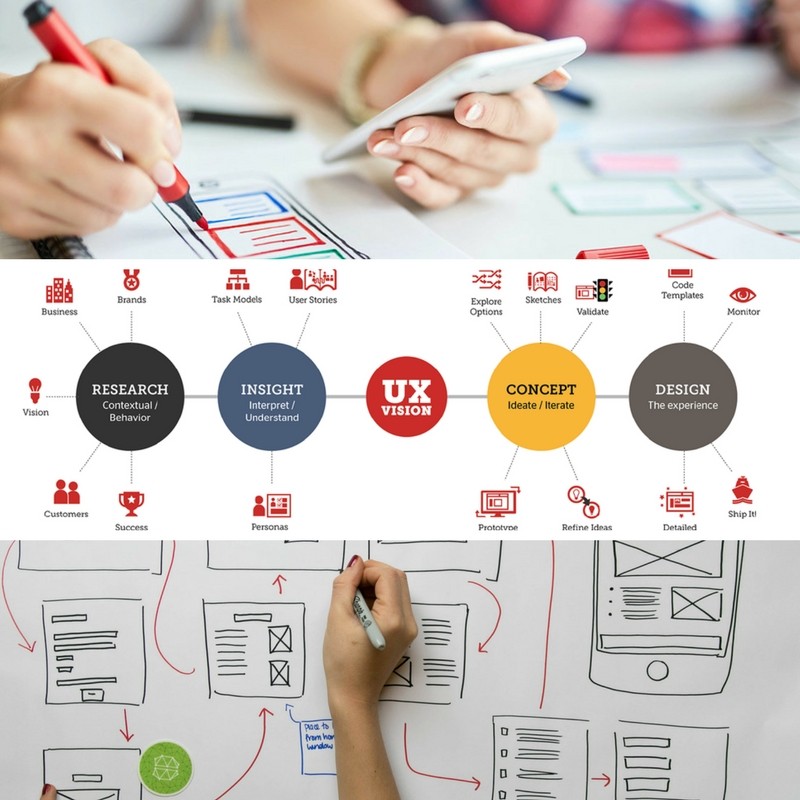 In order to deliver a unique experience to our clients, we use the best available tools while developing mobile apps. Perfection and professionalism are what we focus on. During the phase of app development, we never compromise on the following factors.
User Experience and User Interface Design
We tirelessly focus on offering the best user interface and user experience. We deliver the finest and unique UX/UI design for your App based on the latest trends available in the market. The creative user interface and attractive user experience we offers catches more user's attention thereby increasing downloads.
Development
The first thing we do is the design of the robust Architecture which is not only scalable but also secured and reliable. This makes us unique among others. We highly emphasize building the best architecture possible so that the system never crashes or fails. We understand that the first impression is the last in front of the user. We make sure that we follow the industry standard best practices while choosing the Technology stack and coding guidelines. We follow the modularized approach so that your Mobile App product on all platforms becomes stable and in the future, it will be easy to add or modify new modules. If the Mobile App scope needs us to do the Server side programming, then we follow a unique approach in building server-side code securely for Back-end business logic, Admin Panel, and API.
Testing & QA
Mobile App Testing is the Key element in our process of development. We work on building Mobile product-specific Test Plans, Test scenarios, and Test cases. We also focus on both manual and automation testing on simulators as well as real devices. Our testing team conducts various following testing based on customer needs.
Functional Testing
Regression Testing
Performance Testing
Usability Testing
Security Testing
VAPT Testing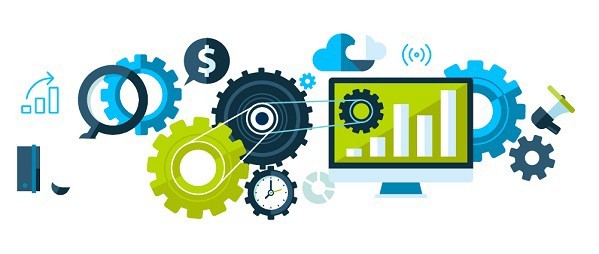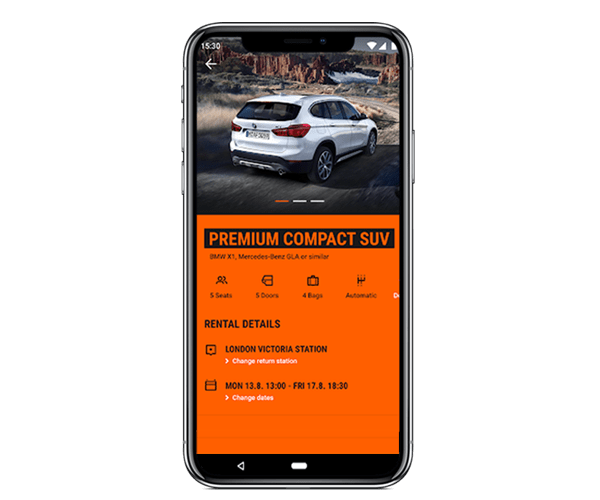 No doubt that the usage and demand of mobile applications are increasing day by day. The main reasons why people prefer mobile applications are:
They are faster compared to websites
Economical and Productive
Offline accessibility
Increases the brand value of the business
Increases customer engagement rate
Increase Revenue
Reach out to customers with single click without spending time and money
marketing promotions becomes easy
Add-on value to your customers or employees
Businesses can focus on targeted customers
Why DxMinds for Mobile app Development ?
We at DxMinds believe in building apps that are not just extraordinary but also serve our clients with efficient digital transformation solutions. Our team of skilled professionals starts by analyzing the market trends along with the requirements, simple yet catchy UI designing, sprint-based development, and testing at every phase to successfully deliver the apps. Our development team is constantly updated with the latest technologies which helps us to deliver very consistent and profitable apps to our clients. Our AI-based mobile applications make our solutions stand out from our competitors.
If you still ask us why DxMinds, here are a few top reasons:
Customer success is our Mission
We promise you to provide the best experience possible
Work as a Technology Partner so that you focus on your Business
We are the Agile Studio
Your satisfaction is our topmost priority
Consultation based on past success stories of Customers: Building Businesses from Zero to Billion Dollar Businesses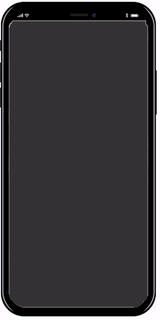 Our app development services
We have been recognized by various trusted agencies. This is a true milestone for us. We are committed to deliver best products to our customers to receive lots of applause from them.