October 11, 2022
Posted by:

Admin

Category:

Famous App Analysis, Mobile App Development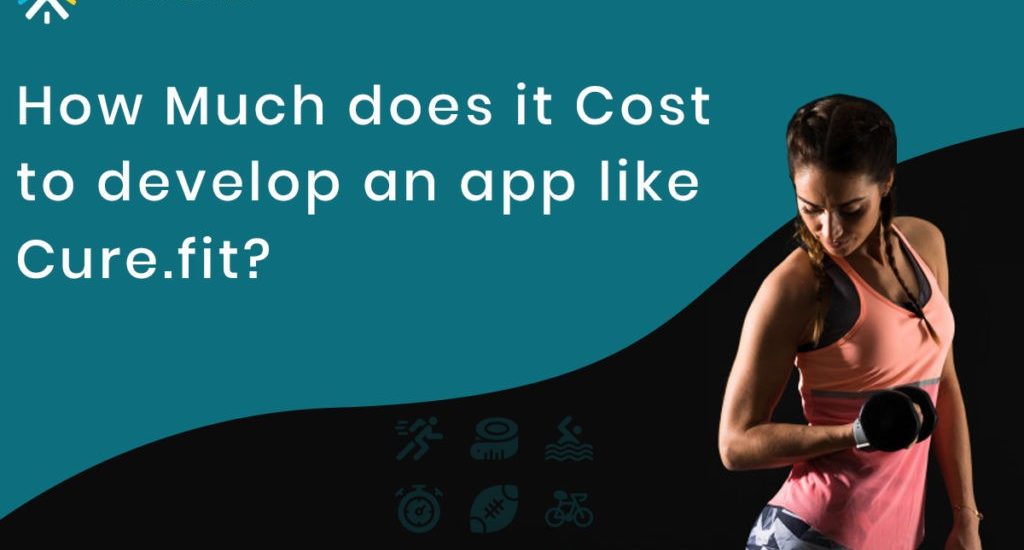 Want to develop an app like Cure. fit? Know the cost of Cure.fit – Fitness & Healthcare app
Overview of Cure.Fit
Cure.Fit app allows its users a simple and productive way to a healthy lifestyle. It is India's popular Health Care app headquartered in Bangalore, allowing you to develop healthy habits and serving as a complete package for achieving your health goals. This app platform is so creative in blending the four health concepts, cult, eat, mind and care fitness.
Key features of Cure.Fit app are:
1) Eat.Fit
•  Allows exotic nutritious superfood delivery in the market every day
• Balance meals in terms of proteins, vitamins, minerals, fats, and other nutrients
• Quality-rich food with a multi-level check on vegetables, fruits, meat, and other foods
• Calories counted and mentioned for every meal by a nutrition specialist.  
2) Cult.fit
• Offers world-class experience by offering outstanding physical fitness services
•  Workout format ranges from yoga, Boxing, Running, S&C, and Sports conditions to dancing depending upon the user's fitness interest.
•  Workout sessions can be carried out both in Cult.fit fitness studio or else in a home with the aid of doing-it-yourself (DIY) workout videos.
•  Users can book for classes or can follow workout videos that are meant for beginners and advanced levels according to their preference and convenience
• Best Class of trainers for making fitness fun and easier.
3) Mind.Fit
• Provides Mental Fitness solution
•  Offers a variety of sessions including meditation, yoga (Power yoga, Hatha yoga), and therapy
• You can take the mind.fit sessions either in Mind.fit center or in the home with the help of DIY workout videos
•  Mind.fit came up with many advantages such as stress-reducing, improving immunity, Boosting confidence, reducing anxiety, and finding out peace for enhancing the user's mental fitness.
• Well, advanced trainers to carry out Mind.fit sessions.
4) Care.Fit
• Act as your personal doctor
• Provides on-demand health care services such as Doctor consultation and Nutrition and Lifestyle Consultation (With well -experienced doctors at a clinic or via video call), Health checkups (Full body checkup, Diagnostic Screening pack), and  Managed health care plans(Personal doctor or dietitian)
• Excellent digital healthcare platform
• At Care.Fit great Physicians, Pediatricians, and lifestyle experts provide excellent health care.
How to Cure.Fit helping India to build a healthy lifestyle?
• A well passionate platform to start a healthy lifestyle across physical fitness, Food, mental well-being, and personalized medical and healthcare solutions
• Online nutritious food delivery (which ranges from Indian to Western) at your doorstep anytime (Breakfast, lunch, snacks, Dinner), anywhere.
• Stay fit mentally and physically by attaining different workout sessions.
• Best Digital and offline healthcare platforms assemble the best doctors and specialties to deliver cutting-edge healthcare services.
Conclusion
The cost of developing an app like Cure.Fit may vary between $30k to $60k depending on selected features and complexities included in Backend.
Are you thinking to develop a powerful app like cure.fit? Then you are at the best stage.DxMinds, one of the top mobile app development companies in Bangalore has proven its capability in developing an outstanding app like cure.fit with highly advanced technologies. For further inquiry, Contact us to get a free quote by mail id: info@dxminds.com or you can call us 7483546629