October 12, 2022
Posted by:

Admin

Category:

Mobile app developers, Mobile App Development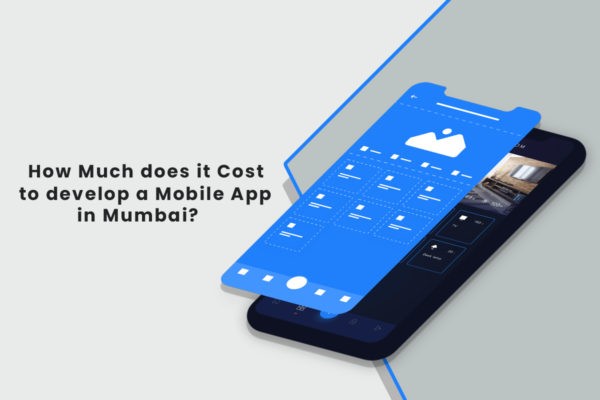 Mobile App Development Cost in Mumbai
How much does it Cost to develop an app in Mumbai? The most frequently asked questions by Newbies who will be in intension to develop an app. So let's be Honest, and answer the question with full justification.
When you aim to develop an app, you cannot expect from any mobile app Development Company to give an correct estimate about the cost, there is no specific rate list for application development and everything depends on various factors, before reviewing in detail, let us brief about the factors on which app development cost in Mumbai depends and its main consideration.
Do You have an app idea?
How Much does it Cost to build a Mobile App in Mumbai? Know the Factors
Features and Functionality
To know, how does the factor effect the app development cost? Initially you need to find out the complexity of your application you are about to build. The biggest cost drivers in app development is functionalities, as well as number of advance features you want to integrate in app.
Here are the details of common features that makes a specific mobile app:
User and Social involvement
User login/Register take place in every simple or complex app ,and adding an additional functionality such as forget/restoring password, sophisticated visual design or login via social media app can result in increase of cost. Including tools such as emails, push notifications, social sharing (commenting, liking etc) can bring plus bonus for modern app.
In App Purchases and Location based services
Payment wallets (Paypal, credit cards, Google pay, PhonePe Etc) features provides best user experience with the app and if you like to integrate geolocation, mapping with advance technology it can more beneficial and implementing any of this functionalities can drive up the cost of an app.
Using Native devices features
If you are in idea to develop an eCommerce app which access to mobile device features such as camera, geolocation, Bluetooth and other setting, then app developers introduce new API's which affects the eCommerce app development cost in Mumbai.
App Platform
If you are thinking of creating an app? The foremost thing you have to decide is app platform. So you should know the app development cost for android or iOS apps. The Mobile app Development Companies in Mumbai consider various factors such market share for iOS and android app, different programming languages used, SDK's utilized in app platform.
The question may arise here, is there any cost difference in developing an application for iOS or Android? Actually yes, as it depends on different functionalities of platform.
However, if you have desire to have app in both platforms, i.e iOS or Android then React Native or Hybrid app platform is perfect choice.
App Design
Creating a unique user interface design and quality of screens can bring a huge success for your app. Spending your budget in app design will be the best choice and ignoring this factor can be a loss for your app.
Selection of Vendor Type
So we have given the difference between whether to hire an app development company or freelancers
| | |
| --- | --- |
| Mobile app development company | Freelancers |
| Within your budget, get quality of work done. | Hiring a freelancer , may decrease the budget, but increase the risk of work |
| Specific team for particular domain | Should handle every domain which leads to confusion and can't focus properly |
| Long term relationship | Short term engagement |
| Provides you with systematic planning, proficiency and fixed price | Lack in providing a fixed price, as they allocate the budget in hourly basis and no proper planning for work. |
| Hiring a company, means dealing with team of developers, testers, and designers who work together and give a high grade mobile app | Freelancer doesn't have a team, he works individually, when he falls sick the entire project gets delayed |
Get a Free Cost Estimation For Your App Idea
Breakdown cost for the Kind of app you want to develop
Simple Mobile App
Simple Mobile app is defined as an app with less App functionalities, mainly focused to provide basic information and does not require any third party integration.Example: Greeting quotes kind of app
Simple Android App:$4k-$11K and may take around 2-3 months to complete
Simple IOS App:$5k-$10K and may take around 2-3 months to complete
Database driven moderately Complex App
The app with features like users basic data, product/service list, payment wallet feature, API integration and a backend server .For example Ecommerce app
Database driven Android App: $10k-$50k, take around 3 months-6 months
Database driven IOS app: $10k-$45k and take around 3 months-6 months
Dynamic Mobile App
Similar to database driven app, but with additional features and technologies. Example: Instagram, Facebook.
Dynamic Android App: $50k-$90k and takes around 5-10 months for completion
Dynamic iOS app: $40k-$80k and which may take 5-10 months for completion
App Development Cost In Mumbai
DxMinds, the top mobile app development company in Mumbai, have come across many clients whose goal will be to develop a high grade mobile app within their budget. We have a strong team of developers who have a depth knowledge of different frameworks, platforms and gives you the right mobile app development solutions.
Try out the tips given by our experts before approaching an app development company
Business model you like to prefer
Type of UX/UI design you will choose
Features and specification required
Allocating a budget
High clarity on what kind app you want
Then check the company Portfolio
Approach their previous clients and evaluate the quality of work
And ask them a free demo for the work they have done
It is very difficult to give you the exact app development cost, as it varies from one app Development Company to other. By the rough estimate the development cost may varies from $5000 to $5000000 based on the features, app size, platform and add-on technologies
If you want to know the app development cost for your app, feel free to contact us. We will provide you the free estimation with features and our app development cost.
Get a Free Consultation