September 30, 2022
Posted by:

Admin

Category:

Blockchain Development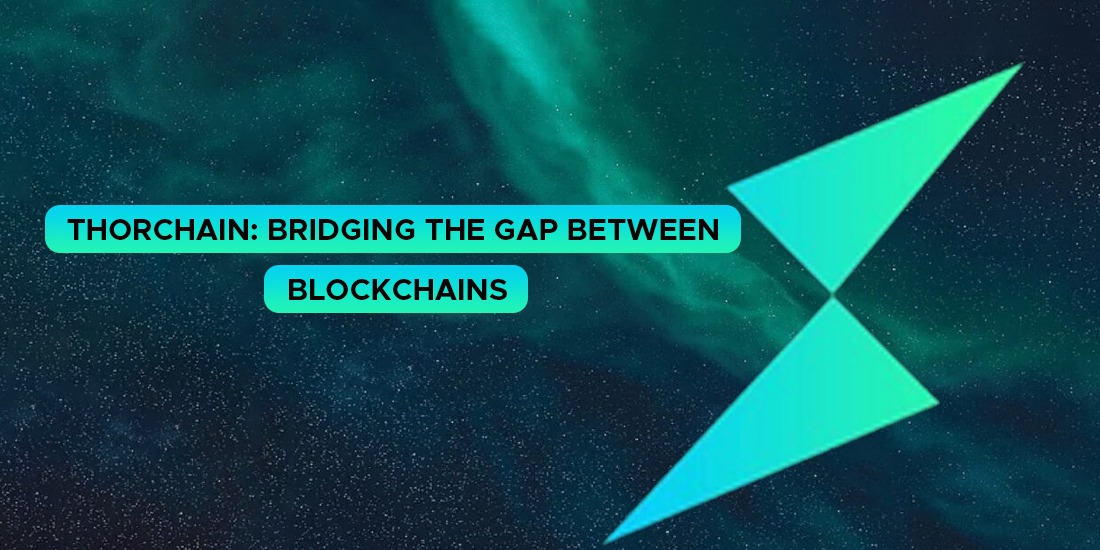 Higher interoperability is the need of the hour to serve a better transition among the nodes, and third-gen blockchains are specially designed to offer a frictionless decentralized blockchain solution to the users. In this digitized world, Defi is constantly gaining fame and most finance companies started using various finance technologies this is giving rise to more asset exchange and cross-chain liquidity requirements. Now, most traders are willing to invest in cryptos and exchange their assets using a unique blockchain, but being a time-consuming process, it is also demotivating many of the traders. The traditional process first transits the custody of the asset to the central administration and then allows the asset to be the native token of the blockchain. As life is very fast-paced and users are much more tech-savvy, hence they demand a better and much faster-decentralized process that must be much more transparent and secure. To combat all the above-mentioned issues of blockchain networking, now developers are using ThorChain which offers better interoperability and facilitates the swapping of multi-chain cryptocurrency.
Most Blockchain companies are now willing to develop software but still, they are not aware of the best technology available for blockchain development. If you are one of those entrepreneurs and willing to know the best option available for blockchain development and willing to hire blockchain developers in Dubai? Then you have landed on the right page. Here is everything about ThorChain that you must know before you start with your development work.
What is ThorChain?
Thorchain is a leading technology that offers a cross-chain liquidity network and allows multi-currency exchange. The liquidity solution of ThorChain allows instant transactions without pegging or wrapping any asset. The swapping of assets has become very easy, as now users can directly exchange their assets to any unique blockchain token from their digital blockchain wallet. Cryptocurrency is been exchanged on various blockchain platforms and till now the transactions were isolated within the platform. Inter-platform operations were not allowed. ThorChain has opened all those options for the crypto traders allowing them to make transactions to any blockchain and interact with the tokens on any blockchain. With ThorChain, blockchain developers in India can develop an efficient decentralized crypto exchange platform that doesn't need any intermediatory to process the transactions. To enhance the reliability of the system, ThorChain utilizes the Proof of Stake consensus mechanism. The protocol of ThorChain incorporates a higher rate of visibility to the users and allows them to view active nodes, the total value of the locked currency, and more.
Our Solutions:

Blockchain based E-Grid Solution

Crypto Asset Exchange Solution

Blockchain based certification Solution
ThorChain architecture:
The architecture of ThorChain is very much similar to the crypto bridging solution which can be simply defined as an autonomous decentralized oracle-free bridge that connects various blockchains with a secure connection. ThorChain uses instant cross-chain swap technology. Here is the architecture of ThorChain which makes it a preferred platform for blockchain development:
To enhance the potential of the network, RUNE is kept in a ratio of 1:1 in the liquidity pool which allows increasing the value of RUNE with an increase in liquidity depth.
Both network operators and liquidity providers are benefited from the network designed by ThorChain.
Impermanent loss prevention:
In case any impermanent loss occurs in the network, ThorChain provides insurance to all the liquidity providers.
The network is managed by anonymous node operators who work together and connect RUNE to secure liquidity. For doing such activities they get rewards.
Mechanism of ThorChain:
In ThorChain cross-chain exchanges of cryptocurrencies are carried away by a continuous lending pool protocol. It allows the deposition of all types of cryptocurrencies supported by ThorChain to the liquidity pool. For each deposit in the liquidity pool, ThorChain releases a token that can be exchanged over various crypto-currency platforms. The currencies in ThorChain are deposited in the form of native currency which is RUNE. Whenever a user initiates a transaction on any non-native blockchain network by exchanging a non-native crypto asset, ThorChain inevitably changes the asset into RUNE to make the exchange easier. Further, the protocol of ThorChain again changes the asset into the receiver's currency after the transaction and makes cross-chain exchange easy between two non-native assets. A non-custodial approach is applied by ThorChain that offers an instant double swapping of assets.
Why ThorChain is unique?
The potent approach to liquidity offered by ThorChain makes it unique from other available blockchain development solutions. Thorchain is also one of the favorite platforms of blockchain developers in the USA because of its user-friendly interface. It is designed by a community of top professionals and has the agenda of developing such an intrinsic platform to make blockchain development more frictionless and accessible for users. The easy liquidity of assets in ThorChain allows an easy exchange of tokens within native and also with non-native Blockchain.
Conclusion: If you are willing to develop a blockchain solution for your digital finance operations and willing to hire a blockchain developer in India then you must first check for professionals who are well-equipped with ThorChain. The architecture and mechanism of ThorChain make it outstanding from other options available for blockchain development. ThorChain is a revolutionary cross-chain liquidity network that makes the exchange of assets on native as well as non-native Blockchain much easier and allows crypto traders to make transactions with non-native tokens easily and securely.
Read Also:

How Much does it cost to develop NFT Marketplace in Dubai?

How Much does it cost to develop a Mobile Application in Bangalore?

How Much does it cost to develop a Mobile App in Mumbai?

How Much does it cost to Develop a Mobile app in Chennai?

How Much does it cost to develop a Mobile Application in Pune?

How Much does it cost to develop a Mobile App in Kolkata?