October 3, 2022
Posted by:

Admin

Category:

Artificial Intelligence, Technology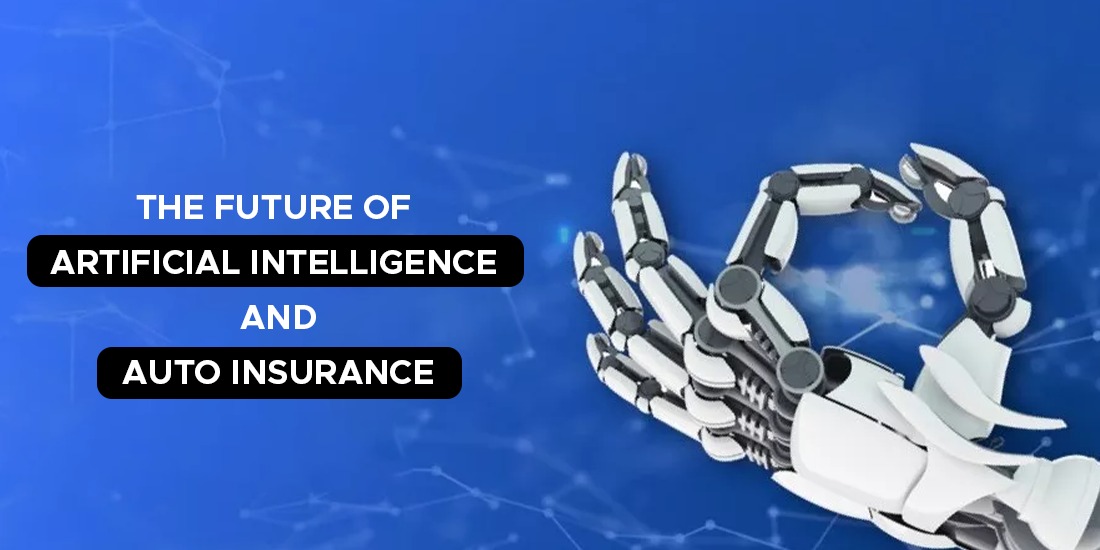 For decades, several industries have been designing technologies to make the current insurance model more efficient. After the insurance industry grew exponentially during Covid-19, it isn't surprising that the insurance market increased alongside this. By 2022, the global insurance service market is expected to grow at a CAGR of 29.2%.

To satisfy rising client demands at competitive prices, insurance companies have been increasingly using hyper-automation. The Insurtech Global Market Report 2022 specifies that a combination of machine learning (ML) and robotic process automation (RPA) alongside artificial intelligence (AI) will allow insurtech professionals to conduct business more efficiently.
Read Also:

What is DeFi Insurance? Identifying Business Opportunities and Use Cases
How does this manifest in the field of auto insurance? As the average cost of car insurance increases, technology is crucial for adapting to the new market. For a closer look at the impact of hyper-automation AI on auto insurance, keep reading below.
Developments of AI in Automotives
In recent years, we've seen a growing integration of AI in industries from healthcare to eCommerce. However, our previous article on the Impact of AI in the Automotive Industry finds that AI application is most seamless in the automotive industry — an industry with the potential for huge technology disruption.

AI can provide an advanced driver assistance system that minimizes the chances of accidents and collisions. This is taken a step further with the recent developments of autonomous or self-driving cars. Here, the various algorithms developed with the help of AI and ML allow riders to safely, securely, and reliably reach their destination by giving simple commands.

AI can also enhance the predictive maintenance system of the vehicle, preemptively alerting the owner of maintenance requirements and potentially saving on costs. This ensures vehicle quality and safety from the point of manufacturing. Along with the driver assistance system, the AI integration can also monitor the real-time status of the driver — from vital signs to state of inebriation — to ensure passenger safety.
Particularities of auto insurance
Auto insurance is a key financial investment for many car owners. It can help compensate for damages from collisions, weather, or theft — with the total amount depending on your premium. Sound Dollar notes that car insurance costs can vary depending on your age, gender, location, driving history, and much more. From there, the insurance company can discuss the coverage that you are eligible for.

However, claiming insurance in times of incidents — even when you've dutifully been paying your premiums — is not often that simple. Many insurance companies can delay claims by asking for more paperwork or pictorial evidence. Some may require further inspection of the vehicle or even request a recorded interview. On the part of the company, this helps them avoid fraudulent claims, which make up 10% of their financial losses.

Denials can ultimately occur as well. This can happen on the part of the company, which can claim that the damages are not enough to qualify for coverage, or on the part of the opposite party in times of accidents. Forbes writes that determining faults after accidents can be tricky business because neither party may want to admit their role in a collision. This can result in unwarranted refunds of your deductibles.
How AI helps
As machine learning progresses, many insurers posit that human underwriters could become a thing of the past. That is because AI is based on scientific algorithms that are getting more infallible by the day. This means that human error and subjective judgment will no longer be variables when filing for an insurance claim or applying for a premium.

Business News Daily says insurance underwriters have historically relied on applicant-provided information while assessing clients' insurance risks. This is vulnerable to dishonesty and mistakes. With tech, however, more abstract sources of information on the internet — from Yelp reviews to social media postings — can be skimmed in seconds. This will help acquire a comprehensive picture of the insurance carrier's potential risk and determine the most eligible premium.

In times of accidents, these tools can rapidly analyze the images, sensors, and insurers' historical data involved in a claim, and thereafter forecast the potential costs involved. The results benefit both insurers and customers, with Shift Technology claiming that the technology has already reached a 75% accuracy rate for detecting fraudulent insurance claims.
Potential developments
Insurers need to start thinking of themselves as tech companies and embrace more AI and data to provide seamless customer experiences. Once cars can drive autonomously thanks to AI, insurers will have to develop a deeper relationship with automakers for the auto company to take responsibility in cases of an accident.

However, Santa Clara Law's Professor Robert Peterson explains that self-driving cars will also reduce the frequency and severity of accidents, as over 90% of accidents today are caused by driver error. Because of this, insurance costs should significantly fall and focus more instead on damages from floods or theft.

With the present technology's potential, we can also expect fluid monthly premiums that are based on day-to-day activities. This can shift depending on potential routes that you take to work and noted driving behavior, which the integrated AI cloud system may automatically coordinate with your mobility insurer.

These integrated user stories will emerge across auto insurance and other lines of insurance at an increasing frequency over the next decade. This will transform the insurance industry from a state of reactivity into proactivity, and we can expect a more adept utilization of advanced technologies by brokers, consumers, insurers, and suppliers from around the world.
Read Also:

How Much does it cost to develop NFT Marketplace in Dubai?

How Much does it cost to develop a Mobile Application in Bangalore?

How Much does it cost to develop a Mobile App in Mumbai?

How Much does it cost to Develop a Mobile app in Chennai?

How Much does it cost to develop a Mobile Application in Pune?

How Much does it cost to develop a Mobile App in Kolkata?