September 30, 2022
Posted by:

Admin

Category:

Innovation, Technology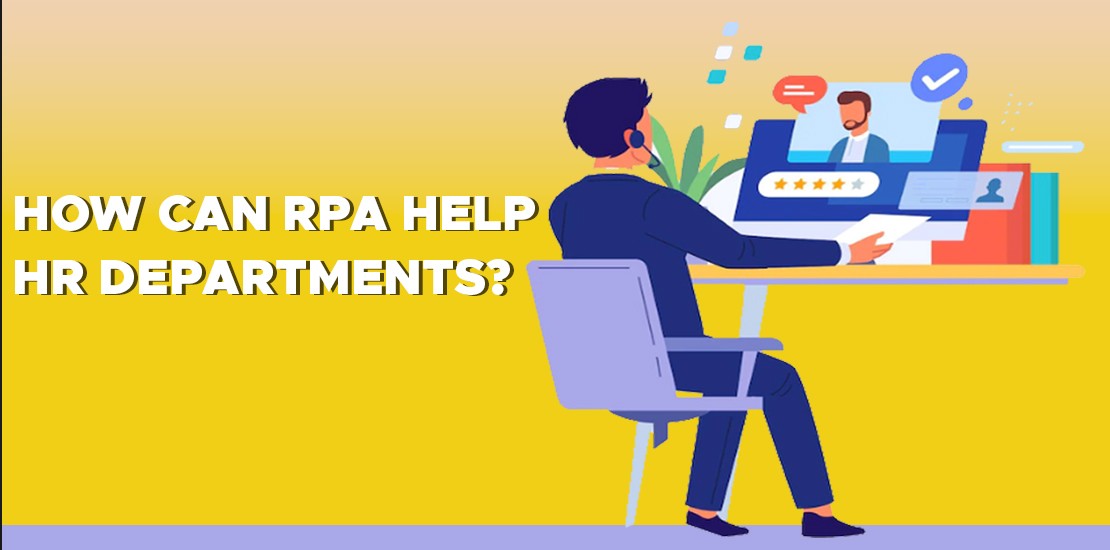 Need to add value to your human resource processes and require a smarter way that can help your manual team to emphasize other imperative operations? Then it's high time for you to implement RPA into your operations. Now your question might be what is RPA and how it can help you to bring a bigger difference in your business organizations and what should you do to include this technology in your HR operations? Well, this blog is dedicated to all your queries and will help you to find the most accurate answers. The very first step that will get you closer to your objective is a selection of an RPA development team in the USA that will help you develop the best and most customized solutions based on your requirements.
Robotic process automation is rapidly gaining fame all across the world and is largely accepted by the IT industry for revolutionizing the entire world by giving an automated solution for repetitive tasks. Surveys conducted over the worldwide business industry show that almost 74% of businesses are planning to integrate RPA into their business operations to simplify the process, whereas 22% have already packed up their business strategies and operations with RPA implementation.
Implementing RPA into your process will help you to free up almost your human resources from getting indulged in repetitive tasks and also help you to save time.
Our AI Solutions:

Automated Inventory Classification Software Solution

AI & Computer vision Video Analytics
What role does RPA play in human resources?
Data management is one of the most crucial activities for human resource management and RPA can help you to improve your efficiency within no time. RPA can integrate highly transactional processes that can be automated and controlled with rule-based architecture.
Certain processes in HR operations are repetitive, such as processing payrolls, new recruitment, benefits enrolment, generating reports, and many more. Implementation of RPA can pace up all these operations by adding efficiency to them.
Benefits of RPA in HR:
A healthy workplace environment is very crucial for an organization to run it effectively, and HR is one of the most imperative departments that is responsible to keep a work environment healthy and employees happy. HR department rigorously works towards the enhancement of employee performance along with overall workplace augmentation. Hence, the HR manager has played a 360-degree role in an organization that generally divides their attention and reduces the efficiency of their work. Integration of RPA in the HR department will help the HR professionals to simplify their work by automating certain micro-operations and emphasizing more on the important ones.
RPA holds great potential to transform the HR segment of any organization regardless of its business industry. Right from small-scale industries to big giants of the business world can leverage this technology for their betterment. The benefits of RPA in the HR department are not limited to finger counts, but a few of those have been listed below:
Increased productivity and accuracy:
To implement RPA in your business segment you need to code the software conducting and repeating certain tasks. The coding of the software makes sure that each task is carried out based on the encoded program leaving minimum to zero error possibility, enhancing the level of productivity.
Being a coded program, the consistency of the process remains the same regardless of the complexities of the operation. RPA helps you to carry out a task in a pre-determined time duration without adding any lag or error to the expected results.
Every business sector is evolving at a great pace and each of those is having a great scope in the future but that may require enhancing the business operations as well. RPA extends flexibility to scale up the operations based on the market and business requirements.
Unlike human interventions, you can completely rely on the RPA software, as they are completely coded and are bound to repeat the task to serve you with consistent and pre-determined results without any error.
Use-case of RPA in the HR department:
RPA has been proven the most effective tool for the HR department for overall organizational growth and has been assisting HR professionals in automating various tasks. A few use cases of RPA in the HR department are listed below:
CV screening and shortlisting candidates:
 The most basic HR functionality is recruitment and the process is very long which starts with screening CVs and shortlisting candidates based on their skills, education, experience, and more. Once you start seeking candidates, several aspirants open for the job change will apply to your vacancy but only 10% of those aspirants fit your requirements. RPA software development will help you in screening out potential CVs from the heap of CVs and shortlisting the best candidates based on your requirements.
The onboarding process is a tedious one which is followed by several complicated and time taking procedures. This process may require multiple papers works and coordination with several professionals working at the different hierarchies of the organization. Robotic process automation can help you set up all the basic requirements for the newbies like creating new accounts, IT equipment, employee profile, agreement if required, and more. With RPA software development you can speed up all the above-mentioned procedures without any human intervention and can also help you to cut down the unnecessary expenses for the onboarding process.
Employee data management:
Several HR-related functions require dealing with complete employee data. Manually access each detail of the employee. Managing the entire database of employee data is not an easy task and it requires several consistent actions to mine the data in a specific format for further interventions.
RPA software development in India can help you simplify tasks by automating each of those and can also speed up the procedures by delivering swift services to the employees.
Payroll is one of the most repetitive tasks that occur in every organization and also it is one of the most imperative processes for the HR manager. To keep the team satisfied, the HR department needs to pay the salaries on time which requires a lot of calculation. These calculations are prone to mistakes if not done keenly. RPA software developers in India can help you in simplifying your payroll processing by automating the process.
Conclusion:
The RPA industry is growing at a great pace and it is expected to reach a count of $3.11 billion by 2025 worldwide. The reason for this rapid expansion of RPA technology is the benefits that it offers and the future scope. Almost every business sector tries to reduce the workload with minimal possible investment and at most accuracy and efficiency. RPA technology is the only solution that is capable of catering to all types of businesses covering all types of processes carried out by a wide spectrum of market requirements. If you talk about the HR department, then it is one of the vital parts of every business, regardless of its genre and it needs precession and accuracy to keep the organization going at its full pace. RPA software can help organizations to automate their almost repetitive processes and reduce the manual labor and time required by improving the accuracy of the expected output.
Faqs:
Why a business must implement RPA for the HR department?
HR management is an essential process to run an organization effectively and it is imperative to keep all the tasks on time with sharp accuracy. RPA can help you in automating your several HR management tasks and bring a touch of accuracy without any human interventions.
Which type of HR management tasks can be automated using RPA software?
Almost 50% of HR management tasks can be automated using RPA or any other tasks which are done repetitively can be easily automated using RPA technology. Some of the basic tasks that are automated by most organizations are listed below:
CV screening and shortlisting candidates
Onboarding procedure
Employee data management
Payroll processing
Expense management
Compliance maintenance
Employee exit management
Employee induction and training
Performance management
Background verification of new joiners
Attendance tracking
How much does it cost to develop RPA software for the HR department? The cost of RPA software development completely depends on your requirements and also the team you have selected. If you are choosing the best RPA developers in the USA then DxMinds is the right choice for you where you get the best services at the most affordable prices. The cost to hire an RPA developer in the USA from DxMinds will range between $50-$150 per hour.
Read Also:

How Much does it cost to develop a Mobile Application in Bangalore?

How Much does it cost to develop a Mobile App in Mumbai?

How Much does it cost to Develop a Mobile app in Chennai?

How Much does it cost to develop a Mobile Application in Pune?

How Much does it cost to develop a Mobile App in Kolkata?