October 28, 2020
Posted by:

Admin

Category:

Outsourcing and Offshoring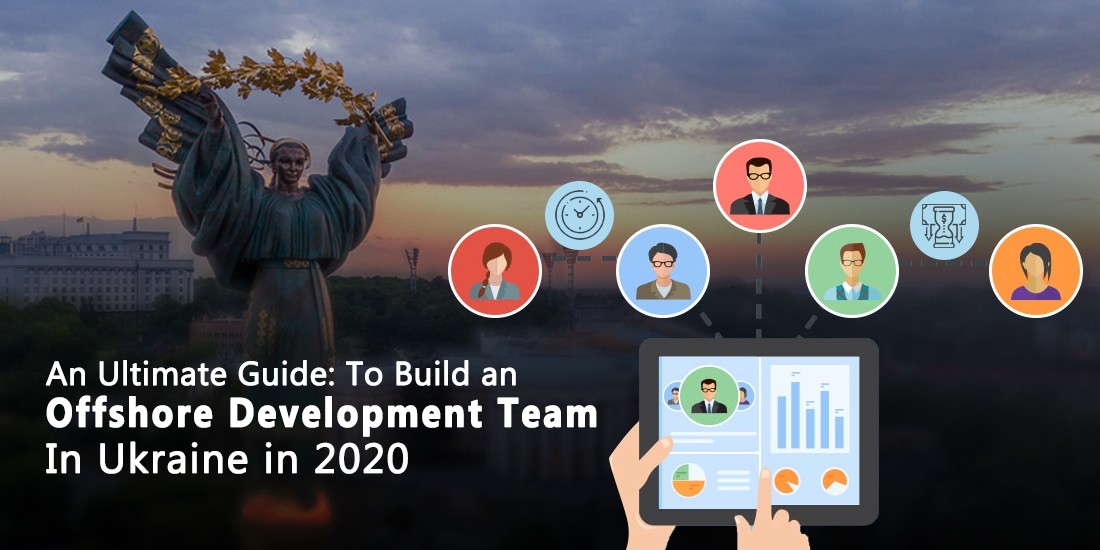 Do you know just in a couple of years we have come through rapid changes in the IT world all across the globe? Along with that, we can see the cutthroat competition the companies go through while making products or services unique from one another. Every business aims to stand exclusive in its functions, operations, and objectives in this modern tech age.
For that, you need to take smart steps economically and productively to fulfill your business-specific challenges.
Building quality solutions has become a big challenge that too in the costly production and maintenance environment, especially for businesses emerging and growing in Western European countries and the United States because they face problems to hire local talents due to the high cost of living criteria.
Offshore Development has come to rescue you from these problems and becoming more popular for Western businesses. Most businesses are considering building and opening offshore development centers in Asian and East European countries where the cost of living is low and have immense IT talents.
In this article, we have given a brief about how to set an Offshore Software Development in Ukraine, an Eastern European country that holds the true potential to benefit your business affordably without compromising on quality aspects in the IT outsourcing domain.
Stats that discloses the advantage of IT outsourcing to Ukraine
Ukraine is the top country to outsource software development in Eastern Europe for numerous benefits. Let's examine those facts that make Ukraine a leading country.
The country is highlighted with 192,000 IT professionals and 1,600+ IT companies
The software engineering workforce is examined to increase by over 220,000 by 2021
Lviv and Kharkiv is a powerhouse at 15% and 14% of the Ukrainian tech talent
As per the Pwc reports, Ukraine dominates 5th among in Top 25 IT service operator
The country ranks 3rd in terms of the number of certified IT specialists.
Ukraine is a top location for 100 R&D subsidiaries of global countries for diverse industries including software, Gaming, telecoms, and e-commerce. Successful companies Microsoft, Samsung Electronics, Apple, Skype, and IBM have their R&D centers in Ukraine
The country is full of innovative ideas and possesses 2000+ startups
Compared to nearby countries in Europe, Ukraine offers IT services at a moderate cost.
The average cost of software development service in Ukraine ranges from $20-$40 per hour and the same quality of the work beats the expectations and excellence.
Software Developers in Ukraine: Soft and Hard Skills
Ukrainian developers are known for their innovative approach, effective communication, honesty, and technical culture. They believe to go in parallel with modern technologies by showing a deep interest in learning capabilities of new-age technologies and like to implement them in the development process. Besides they are highly professional in following the deadlines and coming up with creative solutions to solve complex problems and trust and use the latest technologies.
Apart from being brilliant in technical skills, they are also a complete package in personal and soft skills. On average 50% of Ukrainian software engineers possess 5+ years of professional experience. They give top priority to the quality of the code while building and delivering products
According to a report by DOU, they hold proficiency and expertise in different coding languages and technologies such as Java, Javascript,C#, Php, Python, Ruby, and more.
Reasons Why Ukraine is a Trustable Place to Build Offshore Software Development Team in 2020
If you have made mind to go in the direction of an offshore software development center in Ukraine and hire an offshore dedicated development team to work on your dream project, then you surely receive immense benefits that would take your business to successful heights.
Here are some of the top advantages that hiring an offshore development team in Ukraine brings to the table.
Cost-Effective
One of the biggest reasons why businesses are aiming to outsource their software development operations to offshore software development partners in Ukraine is the cost factor.
The country is a top destination for highly qualified IT talents and even the low cost of living criteria makes it stand positive compared to other countries. Additionally, you don't need to be worried about investing big amounts on workstations, amenities, taxes, and providing other benefits such as insurance, because all of this will be taken care of by an offshore company.
DxMinds is the top location where you can find competitive rates while hiring developers in the entire Europe. Hiring our offshore development teams will help you save huge expenses when compared to recruiting locally we assure you.
Quality of work
When you choose to go with an offshore development team in Ukraine for software development, the quality of your project results becomes as important to them as it is to you. Compared to your in-house team who lacks multi-technical skills and ends up doing quality less work because they get paid for the time and not for their results, an offshore development team is truly more worthy of the quality of the outcomes of software application because offshore software developers in Ukraine are always committed to build and deliver high-quality work as an offshore development team
We will assign the best developers for your work that fits perfectly all your project requirements.
Suitable location
Ukraine is close to top European financial countries and its location is preferred by the United States and Western European countries as the country brings top IT talents. For setting up an offshore development center, Ukraine shows outstanding results in top performance and high expertise and even there is less difference in Time zone between European and USA countries.
Domain Expertise
Offshore software developers in Ukraine are believed to be domain experts in the IT industry because they have been trained thoroughly to be top-notch developers and are exposed to learning new-age technologies quickly in the IT field. When it comes to the in-house recruitments, you'll have to take the burden to update them on the latest technologies and ensure that your team incorporates industry-specific standards but with offshore teams, the complete responsibility of implementing updated technology is transferred to them.
Flexibility
Top-rated offshore development centers in Ukraine collaborate with you by representing flexible engagement models. This model defines a different set of rules and terms as per your project requirements. Besides you can change the scope and requirements of the project as it proceeds. Under these models, you will give complete control to monitor the dedicated development team and communicate whenever it is possible.
Working on ODC Model 
The complete workflow of the Offshore Development Center depends on the chosen hiring Model. The most preferred engagement models for ODC in Ukraine are mentioned below
Hourly Project Outsourcing
One of the most flexible hiring models is chosen by businesses because of their convenience. Under this model, you can outsource the complete project to an ODC, but with a different payment choice: You need to pay for the number of hours the offshore developers work on your project. This is the top flexible and beneficial model as you can change the project requirements and goals in the middle of work, unlike to fixed cost model. But it is not possible to estimate the number of hours accurately required to complete the project.
Fixed-price project outsourcing 
This model focuses to manage the entire project without involving an in-house team. You and your ODC partner need to decide the time frame and fixed amount through which the ODC has to deliver the work according to your requirements. It's not a flexible model and suited for small or midterm projects that don't support the future roadmap. Even though the ODC works longer hours on your project but they don't get extra pay. However they can add extra pay to the initial fixed price. Ultimately this model ends in delivering the project by the given specified deadline but with a high pay when a contract to other offshore software outsourcing models.
Dedicated Team Outsourcing
Under this dedicated team outsourcing model, ODC assigns a team of offshore software developers to work on your complete project. You are not involved in the project staffing procedure. Your ODC partner handpicks the developers by analyzing your project requirements accurately. Only a project manager of the Development team needs to communicate directly with the client. In case the developer fails to provide the desired outcome, the ODC replaces that developer with another skilled one.
Outstaffing
This model is entirely different from other offshore software outsourcing models, as it allows you to interview and hire developers exclusively for your ODC team. You can build your new team as per your preference which works dedicatedly to your project requirements. Unlike the dedicated team, under this model, you can communicate directly with your team. If something goes wrong with wrong, you will be headed to be responsible.
Tips to set up an Offshore Development Center in Ukraine in 2020
If you want to set up an offshore development center in Ukraine by collaborating with an ODC vendor then you need to follow a systematic process 
Search for a trustworthy Offshore development company for building and accomplishing your project goals
Track their past work and ask about their portfolio, ongoing project, and product available in the market to understand their work carefully.
Test their developer's skills by conducting several rounds of interviews
Communicate and introduce your new team to other team members and make them understand your company structure or hierarchy. Assign the roles that suit their skills and knowledge 
Follow the systematic security measures by making things easy to do and decide which team member can take project responsibility.
Begin with the Offshore development process. Select development technique and breakdown the complex workflow into small if required,
Pick the communication channel for smooth collaboration and track your project updates regularly
How DxMinds the loyal Offshore Development Partner supports you in making your software development successful?
When you connect with DxMinds, you will definitely be benefited in numerous ways from our offshore software development services in Ukraine. First, let us make you understand our workflow
Once you come up with your dream project requirements, our technical experts analyze them thoroughly.
Later on, we introduce you to all flexible engagement models that are Time and material, Dedicated team, and Outstaffing which help in the flawless workflow of ODC
Then we pick the best developer profiles for your project and let you conduct interviews with shortlisted resources to provide ultimate satisfaction.
Your ODC process will be initiated
We manage all your selected employees' payrolls, infrastructure, and other required expenses.
And your project details remain confidential and secure as if we sign Strict NDA contracts with Developers and clients
Benefits you avail from DxMinds
You get the best Team of Developers for your project
With DxMinds, you can make your project successful and accomplished. As we believe in growing together. Your project failure implies we failed in our work. So we sincerely take your project responsibility and conduct multiple rounds of interviews to hire and assign the top talents. If the hired resources deliver low-quality work then that employee is removed from your project.
Saves your unnecessary cost
You need to pay only for software development services other expenses such as recruitment, payrolls, office space rent, insurance, etc will be taken care of by us.
Saved Time
The traditional way of hiring an in-house development team can be time-consuming and expensive. But when you choose DxMinds we completely support setting up an offshore development team within 15 days. Additionally, we provide the top advantages as per project-based skills requirements you can ramp up and ramp down the resources.
ODC in Ukraine actively brings plenty of benefits in cost, quality, productivity, and more So if you are looking to build or set up an offshore development center in Ukraine then contact us today and we will support you to build your effective team.
FAQs
How Much Does it Cost To Build an ODC in Ukraine?
It is really difficult to estimate the cost without understanding your project goals and requirements. As the cost varies from one company standard to another. Want to know the exact cost then share your project details or contact us directly at info@dxminds.com our sales team comes up with cost details after understanding your project desires.
What billing or engagement models your company follows for ODC?
We follow the most rated and advantageous billing model which is Time/material, Dedicated resources, out staffing, and Turnkey co-owned project.
How do I set up an ODC in Ukraine?
Get connected with a Valuable ODC partner where you can find the immediate availability of skilled talents. And understand their development practices and standards and check their past work or ongoing work to know their quality of work.