Offshore Development Company in India
We are DxMinds, the leading offshore software development service provider in India. We are on a mission to help you in setting up an ODC in India. You can avail the most out of our full-fledged ODC model. These models are fabricated in such a way that it stays highly transparent and are flexible to the core. Our ODC models have gained huge customer traction and much appreciation from a potential set of customers as they have figured it out to be one of the highly flexible engagement models that are available in the market. By availing our offshore development services, you are given an opportunity to revamp your business landscapes to an enhanced one over the conventional methods and practices.
World-class level ODC model to redefine your business landscape
With our full-fledged Offshore Development Centres, you are given the chance to experience in reality what it is to have the best offshore development services onboarded. Our ODC models are designed in such a way to meet your business requirements in the best possible way. It enhances your business visibility, thereby taking it to the next level. With our futuristic and innovation-driven approaches, we are able to add more mileage to your journey towards achieving wisdom. By availing our offshore development services, you are provided with the full features that set you apart from your competitors. It is designed to meet your organizational frameworks and go parallel with your business strategies.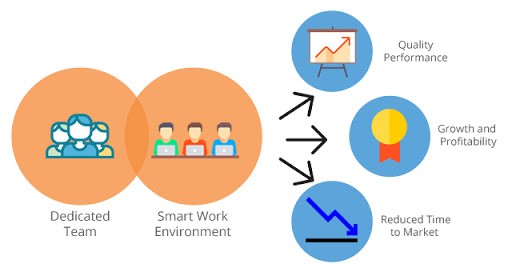 DxMinds Innovation Labs - the best ODC service provider in India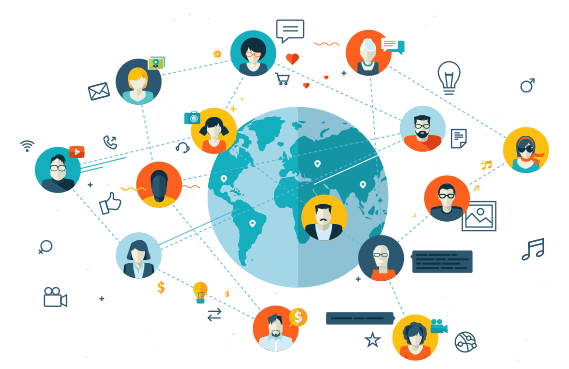 Setting up an offshore development center cannot always help you in availing the best services. The quality of the company that you hire for setting up the ODC model in India matters much in determining the success of it. In that perception, you can have a full-fledged offshore development service delivered at your doorstep in a hassle-free manner from the house of DxMinds Innovation Labs. We are the pioneer ODC Company that keenly focuses on taking our customer business to the next level. Leveraging the skill set of our profoundly talented resources and the experience we have gained over the years, we carve out precise offshore development services that help you take home the best in class stuff.
Imparting quality ODC services across the globe
The quality and accuracy in the services we deliver have helped us in gaining traction from the global community. Being the pioneers among top offshore development Companies in India, it's our keen responsibility to impart services that meet and greet our customer requirements. We deliver services that go parallel and are acceptable to your organizational norms and regulations. With our full-fledged offshore development services, you can have your workspace set up overseas in the most productive manner.
Hire multi-talented resources seamlessly
By choosing our offshore development center model for developing your custom digital solution, you are taken to the world of opportunities where you are provided with a handful of resources to take your idea to the next level. Our profound set of resources employs seamlessly for making your project live, round the clock. They work the same way as your own employees, maybe much more than that. For them, your successes matter much and even move mountains in achieving it.
ODC approach at DxMinds Innovation Labs
We follow an innovative approach whilst delivering world-class level offshore development services.

Ideation
Ideation is the initial phase at which the customer approaches us for hiring us as their offshore development partner. At this phase, we analyze their business idea in detail; strategize the best approaches that can be implemented to make the idea a standalone, etc. It is at this phase that our customers can avail of the top-notch services from our team of mentors. They are in the field of mentoring for a long period of time and have gained remarkable experience over the years mentoring potential start-ups and enterprises in digitalizing their organizational landscapes.

Market Research
We then conduct a wide array of Market researches to carry out the feasibility of the idea. We have in-house analysts and research fellows who bring out precise results by conducting various studies and experiments. The outputs and findings from this researches are then leveraged to fuel the idea to the next level. The wholesome of the idea gets evolved based on these outputs and findings.

Competitor Analysis
One should always be on top of the competitors and the competition taking place in their respective domains to stay ahead of the race. We with our hands-on experience conduct several types of research to figure out all the competitors and their activities and go to the market approaches. We then strategize a standalone approach that takes the idea to the next level.

App development
After successfully conducting all rounds of pre-production, we then set up the ODC model as per the context. Also, we go ahead of proceeding with the development process. During the development process, our resources leverage state of the art technologies to come up with precise solutions that go in parallel to the customer requirement. We have a team of profound developers and project managers to monitor these resources and make sure that the milestones are accomplished as per the time frame.

Testing
The successful completion of the project development results in the testing of it. We uphold a wide array of testing labs set up across various parts of the globe where we seamlessly carry out a wide range of testing practices including automated as well as manual ones. The testing process includes several aspects such as functional testing, regression testing, UI/UX testing, usability testing, etc. Our testers are profound experts when it comes to figuring out and fixing bugs at the earliest possible.

Maintenance and support
Under our ODC model, we make sure that our customers are continuously supplied with uninterrupted support and maintenance services all the time round. Our good experience maintenance engineers ensure that the solution delivered to you is maintained in the most appropriate way for it to deliver an impeccable experience to the end customers.
Our ODC development services
· Custom Software Development
Our ODC model is designed in such a way that you can make the most out of it in the best possible way. Our resources help you in availing the best custom software development services that meet and greet your requirement in the most accurate manner.
• Web Application Development
The mastery our resources have over various web domains helps you in availing the best ODC web app development services. We very well understand your requirement and provide with the resources that fit perfectly into it.
• Mobile app development
Mobile app development can be more economical when you hire our ODC model. Our resources that are having profound mastery over various technologies help you carve out the best out of mobile app development.
• Quality Assurance, Testing, and Maintenance
Hire our ODC resource hiring model in availing world-class level Quality assurance testing and maintenance services.
• Artificial Intelligence
Artificial Intelligence is making it big and our ODC hiring model can make it even bigger.
• Machine Learning
We have wide access to the pool of highly talented machine learning resources that we can supply you with the right one at the right time.
• Blockchain Technology
We help you set up a full-fledged offshore development center for developing futuristic blockchain technology solutions in the most productive manner.
• Augmented Reality
Our ODC resources are the best when it comes to developing top-notch Augmented Reality solutions.
• Virtual Reality
The virtual reality services imparted by our resources are out of the world and going for our ODC model can add more value to your business frameworks.
Tools and Technology Stack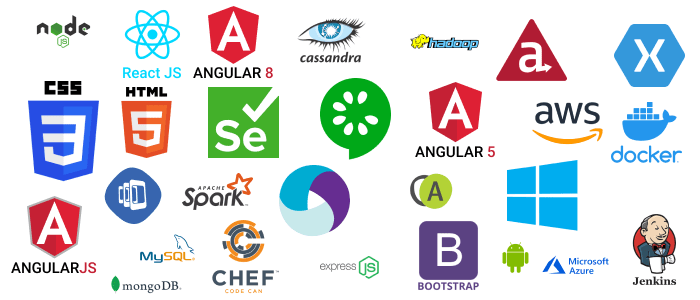 Access to the highly talented resource pool
Trained and committed professionals
Hiring based on intensive rounds of interviews
Robust and agile model development
Futuristic and innovation-driven solutions
Enhanced resource availability
Seamless scale up and scale down of resources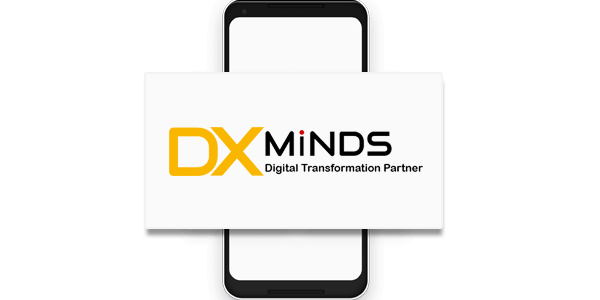 Frequently Asked Questions