Top offshore development company in Bangalore
We are DxMinds, the best offshore development company in Bangalore. We are your ODC partner overseas. We help you set up an innovative, yet full-fledged workspace with end-to-end amenities and resources to meet your organizational goals.
What is Offshore Development Centre?
Companies and enterprises, especially the ones based out of the digital space are finding it hard to make deals big by blindly following conventional practices and processes. They find traditional practices as the way leading them nowhere. They prefer more engagement models and the most prominent one among them is the offshore development center, commonly known to be ODC. By setting up an Offshore Development Centre, you are paving the way in giving rise to the "you-controlled workplace" overseas. ODCs are just an extended version of your business having a dedicated team working right for you that too in the most productive way. #1 Offshore Development Companies in Bangalore are helping businesses leverage the maximum inputs by following the best industry practices and processes.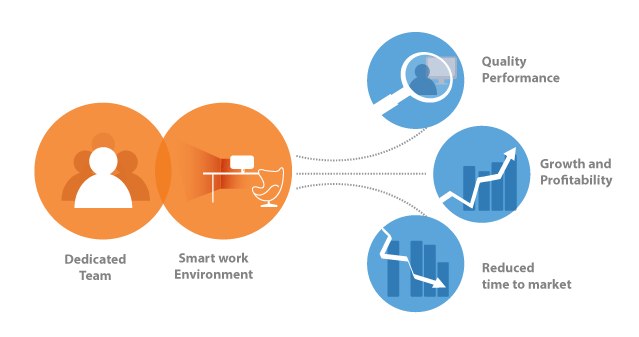 Why Offshore Development Centre?
Offshore developments are the need of the hour. Businesses can no longer survive in this tech-savvy world as the profit margins are minimized and projects are getting heaped upon each other. To stay odd, they were prompted to introduce newer engagement models that can enhance their margins and chances to get flourish. ODC is one of the most popularly adopted engagement models that help businesses skyrocket. Having an offshore development center increases the bandwidth of a business and enhances the chances of it being successful among its competitors.
Why Bangalore for setting up an Offshore Development Team?
Bangalore is well known for its rich resources. Being the Silicon Valley of India, the city hosts a wide range of talent pool that makes it the fastest-growing digital economy in the nation. The IT hub has in itself numerous resources readily available that are having huge potential. All these factors combine together to make the city a digital hub and the place for setting up the best ODC company in Bangalore.
DxMinds - the best ODC company in Bangalore
At DxMinds, we thrive hard with the latest technology adoption in setting up a well-versed offshore development center for our clients based overseas. Our inputs in their organizational growth help them flourish like anything ever before. We are a team of highly talented professionals who can take your business to its next level, by bidding adieu to conventional practices and approaches. Our expertise with various technologies helps you revamp your business by outpacing the competition. We are having the best ODC team in Bangalore that backlashed are the myths and failures that stabbed your growth.
What are you waiting for?
Get Ready to Start Your Exciting Journey.
Our Agency Will Lead You Through the Amazing
Digital world.
Wide range of ODC services we offer
Custom Software Development
Web Application Development
Quality Assurance, Testing, and Maintenance
Tools and Technologies We Use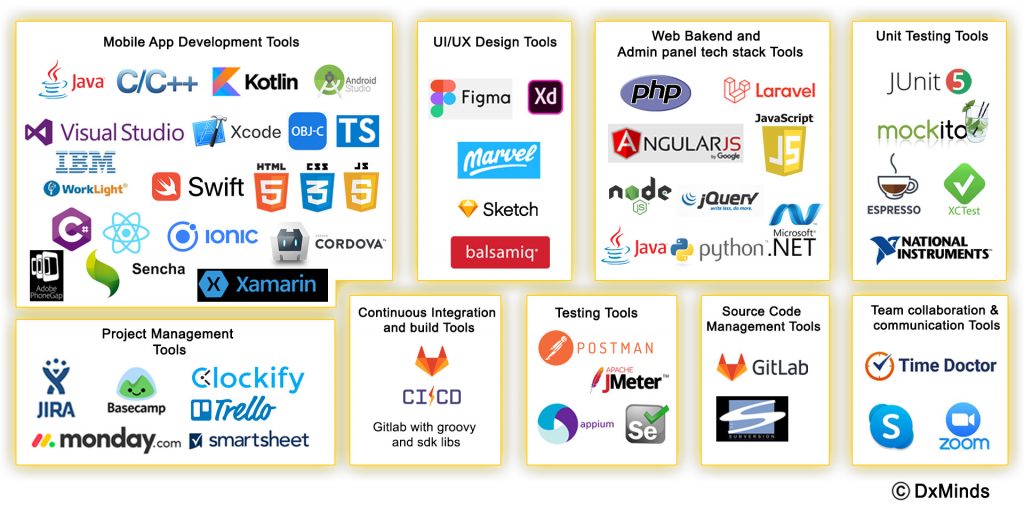 Why is ODC teaming up with DxMinds?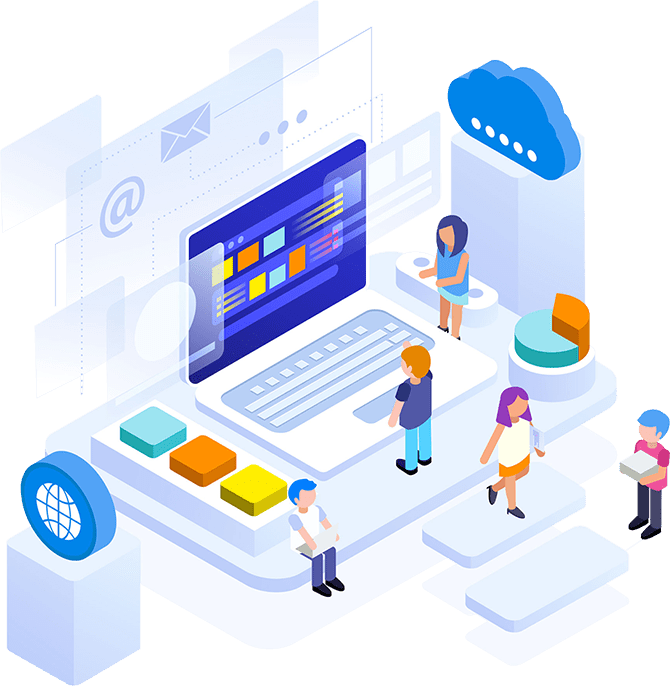 · Readily available and accessible resources
We are able to seamlessly meet your requirement by uninterruptedly supplying you with resources that meet your requirements in the right way at the right time.
· Highly skilled and professional employees
The resources we supply are hired by carrying out intensive interviews we only supply you with the best heads in the industry. They help you take your project to the next level.
· Hassle freeways of handling and reporting 'n' number of projects
We are the best ODC setup company in Bangalore and we can handle multiple amounts of projects simultaneously with no messes and hassles involved.
· Seamless and enhanced support round the clock
Whatever your time zone is, we ensure that it never acts as a barrier for you to be successful. So is the language.
· Practices that blend perfectly into your organizational frameworks
We follow the best industry practices that go parallel to your organizational norms and regulations.
· Enhanced breakthrough and project visibility
We ensure that the wholesome of the project is having a high degree of transparency so that you can have entire supervision over the project.
· Cost-effective
Our customers find us as the budget-friendly ODC Company in Bangalore and our pricing strategies are highly flexible and less.
· Result oriented
We are moved towards achieving certain missions that we are more focused on the result than the path.
· Enhanced safety and security aspects
At our ODCs, we give more priority to high-end security and safety so that the wholesome of your project we undertake is safe to its core.
· Quality and satisfaction guaranteed
At DxMinds Innovation Labs, quality never goes out of the league. We are one hundred percent committed to imparting the best in class services to our customers.
We help you set up an innovative ODC in Bangalore
· Agile studio
· Innovative
· Rapid delivery
· Highly reliable
· Talent Creation and Retention
· one hundred percent transparency and control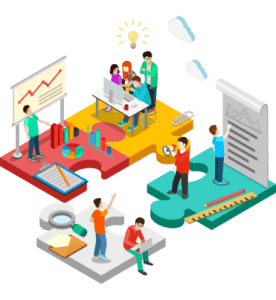 Frequently Asked Question
We help you set up the best ODC in Bangalore that delivers your jaw-dropping results. Also, we are highly economical, reliable, and resourceful.
We are focused on delivering quality results to our customers and we host an agile governance engagement model.
Other than ODC, we deliver highly flexible engagement models like Turnkey and co-owned projects.