November 6, 2020
Posted by:

Admin

Category:

Outsourcing and Offshoring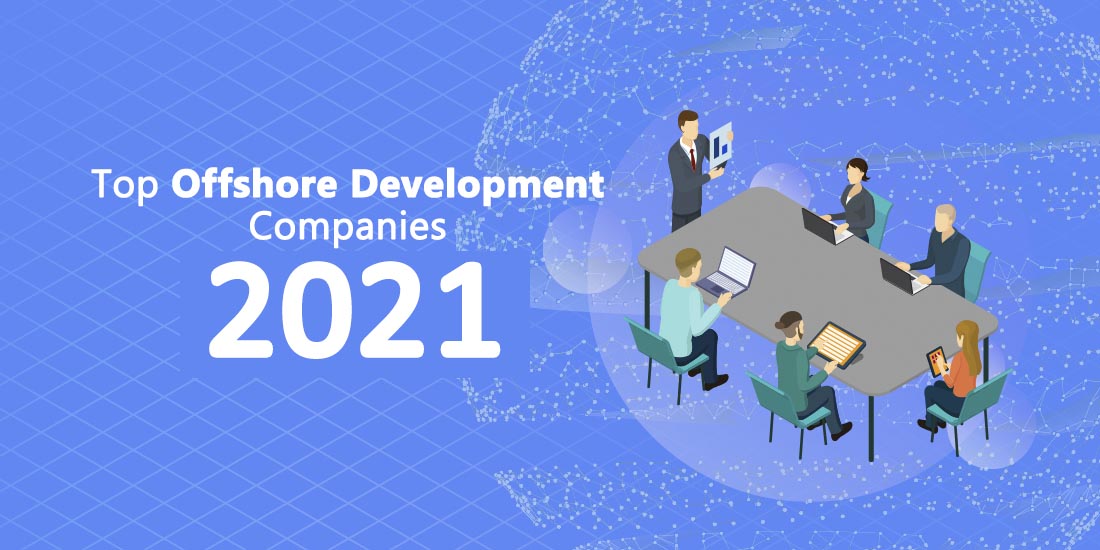 The advent of technologies has resulted in massive disruption. Not only businesses but individuals themselves are witnessing this gradual transformation and are keenly focusing on what new technology can bring into their lives. The best applications of technology have resulted in the rapid pace of the human race toward attaining digitalization. Technology is capable of adding more transparency to the frameworks of organizations and enterprises and adds more value to them. It helps them add more transparency to the process and enhances the organizational frameworks.
The way technology is being implemented has also gone through a huge transformation over the years. We have witnessed them in real. These ways of implementation have been seamlessly reviewed by experts out there; have been scrutinized and revised as per the time period demands. The revisions were made to enhance the accessibility of the vendors and customers. The ways which existed decades back have turned out in being history and groundbreaking methods were introduced.
One of the latest such ways for technology implementation can be called an offshore development center or ODC. The advantages of ODC are the pain points of the rest of the engagement models. It is derived as a result of continuous research, experiments, and findings. The offshore development centers roll out numerous features that can be added on advantage for businesses and hence they started preferring offshore development centers over other engagement models. Offshore development centers for businesses are like the sun for plants. The sun supplies the plants with the right amount of sunlight, nutrients, and minerals and enhances their growth process. Similar way, offshore development centers nurture the growth of businesses by supplying them with an adequate amount of resources and stuff that in turn can bring the most out of a business. In shorter words, we can say that Offshore development centers are helping businesses bridge the gap between success and customer support.
More on offshore development centers
Offshore development centers, as the name suggests are development campuses or workplaces set up overseas. The need for offshore development centers skyrocketed as a result of several default issues got addressed. It helps businesses in availing world-class levels of services in the most appropriate manner. Businesses these days are leveraging the most out of offshore development centers and in the foreseeable future, better integrations on top of the current ODC models are expected. Under the ODC model, businesses can save up to 40–45% of the development cost, which they can leverage for some other purposes. Under the ODC model, businesses associate with partner companies in getting their projects accomplished. These partner companies understand their customer business in detail, and supply them with relevant resources that can seamlessly add more value to the project and take it to the next level. The offshore development centers let the enterprises stay ahead of unwanted costs and overheads. They need not worry about events such as resource onboarding, resource training, payrolls, etc.
Advantages of offshore development centers
· Businesses are gaining the most out of offshore development centers as ODC supply them with the best resources available in the market.
· Offshore development centers are much more feasible and viable when it comes to developing potential projects.
· High degree of cost-effectiveness and economic viability makes Offshore development centers everyone's cup of tea.
· One will find out offshore development centers are the best if his project consumes longer development periods. This helps them save hundreds and thousands of dollars, which he needs to spare otherwise.
· With offshore development centers, businesses can seamlessly scale up and scale down the team size, so that it can be made parallel to the business requirements.
· Offshore development centers allow businesses to make the most out of state-of-the-art technologies like Artificial Intelligence, Machine Learning, Blockchain Technology, Augmented Reality, Virtual Reality, Mixed Reality, etc.
Rising demand for India to set up an offshore development center
India has turned out in being a potential hub for setting up offshore development centers. A large number of factors have added value to setting up offshore development centers in India. When you have a deep look at the various factors that led to the rise of making India a hub of offshore development centers, you will wonder seeing the factors. The list of factors includes easy resource availability, enhanced customer services, round-the-clock availability of resources, easy availability of potential resources, commitment towards project delivery, etc. If we elaborate on things in detail, the resource availability in India is much better than in any other nation across the globe. These resources are capable of delivering the precise results you are looking forward to having. Their expertise in various industries makes them the best hire. This remains one of the major reasons why businesses are focused much on the advantages facilitated by India. Also, the government of India has implemented highly flexible laws and regulations that attract foreign enterprises in having their offshore development center here. This has prompted many enterprises in thinking of forwarding their ODCs to India. Indian developers are highly committed to delivering projects by meeting deadlines. Their responsibility towards project commitment is well known and has high proficiency in state-of-the-art technologies. Enterprises figure out this as one of the potential reasons to have their offshore development centers set up in India.
Things to consider while hiring the best offshore development companies in India
Though the soil of India is good for setting up your ODC, you need to consider several factors into account prior to figuring out the ODC partner. Let us discuss in detail what those factors are in detail.
· Experience
The experience of offshore development companies is a key factor one needs to consider while associating with top offshore development companies in India. As setting up ODC requires one to have relevant experience, the partner company should have relevant experience setting up potential offshore development centers across the nation. This experience of the ODC partner can be leveraged by the client company in eliminating all the hassles and bustles while developing digital solutions of their kind.
· Expertise
Expertise is a must factor and one of the major criteria that need to be considered when hiring your offshore development partner. Their expertise is what adds more mileage to your business. Their expertise in various technologies like Artificial Intelligence, Machine Learning, Blockchain technology, IoT, etc. can be made used to land top-notch services that help your business stay ahead of the competitors.
· Resources
The offshore development company should have access to world-class resources that can deliver you the most precise services. Resources with well-versed experience can take your project to the next level. So availing of the best ODC resources plays a key role in making your development process successful.
· Team scaling
The ODC partner you go ahead with needs to have the capability of scaling up and scaling down the team based on the project requirements. The number of active resources that need to be deployed on a project varies based on various factors. For example, in some cases, there needs to have 100 Machine Learning resources for the initial phase of a project and right after that, the requirement is for ReactJS resources. So the requirements have to be scaled up and scaled down accordingly. In their journey towards associating with ODC partners, businesses need to find out whether those partners are capable of supplying them with the right resources at the right point in time.
Top Offshore development companies in India
DxMinds Innovation Labs
DxMinds Innovation Labs is a leading product engineering and resource augmentation company in India. DxMinds has its corporate offices in regions like the UAE, Peru, Australia, USA, and has an active presence across the globe. When it comes to setting up an offshore development center in India, you can rely upon DxMinds like never before. Their mission is to impart quality services that go beyond customer expectations, thereby making businesses enter the global market in a seamless manner. The enriched resource pool hosted by DxMinds Innovation Labs helps them in supplying you with potential resources that can add more value to your project. These resources are the best talents in the nation. Offshore development services offered by DxMinds are much more reliable and consistent in that they analyze your business requirement in detail and address each minute's pain point in detail. One can expect top-notch services from the house of DxMinds and these services go hand in hand with state-of-the-art technologies and development practices.
Synapse India
Synapse India is a leading offshore development and software outsourcing company in India. They are keenly focused on delivering quality services to their end customers. The services imparted by Synapse India hold huge potential. They host a wide array of resources that can identify the customer requirement and deliver services that fit the perfect to their business frameworks. Being the pioneer ODC Company in India¸ Synapse India is all set to take your project idea to the next level. They have the entire mastery over leading technologies and are capable of optimizing these technologies that go hand in hand with the customer business.
FATbit Technologies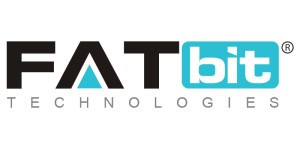 FATbit Technologies is a leading custom eCommerce development company known for its cutting-edge solutions. The company was founded in 2004 and serves clients in more than 70+ countries. FATbit Technologies has established itself as a global name in the field of eCommerce services. The company uses the latest technology and frameworks, such as Laravel, Swift, Kotlin, Java, and React Native.
FATbit specializes in ready-made eCommerce solutions that are primarily aimed to help eCommerce startups and companies who are looking for growth through online mediums. If you would like to gain more information about FATbit, kindly visit their website. The company has been recognized by esteemed media companies like Inc, The Telegraph, Forbes, and many more.
Advance Ecom Solutions
When it comes to hiring the best ODC company in India, one can seamlessly get in touch with Advance Ecom solutions. They, with their hands-on experience and domain authority, help businesses revamp their organizational frameworks for the good. They not only make businesses full-fledged with their services but also ensure that the business stays ahead of the competition at all times. They have access to a wide range of resources that they can meet customer requirements without any limitations. For them, serving customers with full-fledged services is like sticking to their organizational standards and ethics.
Grey Matter India
One can avail of world-class level software outsourcing and offshore development services from Grey Matter India. They come with profound experience and industry knowledge. The services delivered by Grey Matter India meet global standards and parameters and hold a high degree of innovation. The futuristic services offered by Grey Matter India take your business in such a way that their holistic approaches make your business a standalone one.
Soft Suave
Meeting customer requirement to their fullest by leveraging state-of-the-art technologies and futuristic methodologies are the advantage of partnering with Soft Suave. The offshore development center setup done by Soft Suave allows the customers in availing of services with world-class resources. It helps them deliver more value to the end customers. When it comes to meeting customer requirements to its fullest soft suave possesses a huge amount of potential and capability.
DxMinds- Topper among the best offshore development companies in India
Your search for the most reliable and customer-centric offshore development company ends up hiring DxMinds Innovation Labs. Team DxMinds comprises highly talented professionals ranging from developers to testers, designers, project managers, and maintenance engineers. They can help you reach your destination in the most productive manner. Associating with DxMinds is like making yourself exposed to the world where the latest technologies enhance your customer experience, thereby making your business a fruitful one.
FAQ
Why choose offshore development centers?
ODCs enhance your development process by bringing more visibility to the entire process. Also, it helps you avail yourself world-class level services that too at competitive pricing.
Why choose India for setting up ODC?
India has got numerous hidden potentials that make enterprises focus more on the Indian market. Developers available in India are out-of-the-box thinkers and this can help businesses avail of world-class level services.
Are ODCs profitable?
Offshore development centers help you save approximately about 40–45% of the development cost. ODCS is one of the most profitable engagement models.
Which is the best ODC partner in India?
If you want to go ahead with the best ODC partner, we suggest you choose DxMinds Innovation Labs over other ODC partners. They fabricate you with world-class level services that enhance and ease your ways of doing business.