November 21, 2022
Posted by:

Admin

Category:

Business Models, eCommerce, Innovation, Technology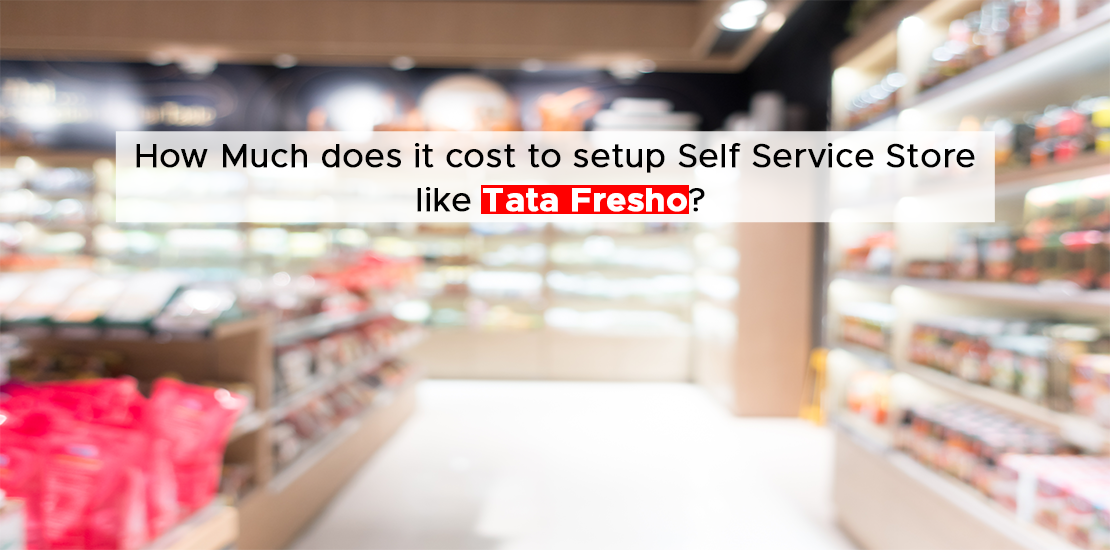 The concept of contactless shopping, dining, and payments has become popular since the coronavirus pandemic. New products from start-ups and companies promise minimal or no contact for a secure experience.
Recently Big basket, the largest online grocery retailer in India, announced its entry into offline retail with the opening of a brand-new, technologically advanced "Fresho" store in Bengaluru.
The store has adhered to the concept of contactless grocery shopping to provide the ease of cashier-less experience to the end customers.
With such an easily accessible approach, every customer's dream came true when they could walk into a store, pick up their purchase, and leave without having to wait in long lines to pay.
Self-checkout using a smartphone is gradually becoming a reality in India, where a number of companies are fusing the offline and online worlds and introducing self-checkout options, despite the fact that many stores are still skeptical of the concept.
Bigbasket has consistently worked to put the needs of its customers first. The 'Fresho stores will revolutionize the grocery industry in this regard by making cash transactions at ATMs as simple as buying fruits, vegetables, and other groceries. The outlets will provide Bigbasket with a new, significant growth opportunity and give access to the next 500 million customers who haven't yet started shopping for groceries online.
When barcodes and barcode readers were first introduced, they practically revolutionized the retail industry.
They greatly simplified inventory management and billing. Barcode readers have come a long way since their introduction in the 1960s and 1970s in the United States.
They are now available in nearly every supermarket and even small grocery stores. The growing number of stores that require barcode readers ranging from handheld to the size of a full mirror has increased the demand for barcode readers.
For well over a century, grocery stores have been a necessary part of life. While some things, like browsing the aisles for food to stock our pantries, haven't changed, supermarkets have actually undergone some pretty revolutionary changes over the years.
From a customer point of view, Self-service store like Tata Freshco has taken a step forward in evolving the Retail Industry landscape, by unleashing a quick and easy checkout experience
By getting admired by the interesting self-service store like Tata Fresho, most of the retailers reach out to the Tata Fresho development company in Bangalore to understand the features, concepts and future vision behind the self-service store
This revealing blog will sail you towards every detail required to set up a self-service store like Tata Fresho. Right from overview to the cost of putting up a self-service store like Tata Fresho.
Market Stats of Self-checkout system
By 2030, it is anticipated that the market for self-checkout systems will be worth USD 10.50 billion. It is anticipated to grow by 13.3% CAGR between 2022 and 2030.
In a January 2019 survey by iVend Retail, more than four in five internet users worldwide said a quick and simple checkout was the most valued aspect of the shopping experience.
The majority of adults surveyed by Wirecard who were over the age of 18 and living in different parts of the world in December 2019 said they would be interested in using cashier-less checkouts. More than seven in ten people said they were interested in using a scan-and-go app to make purchases, and 61% said they were at least somewhat intrigued by the concept of unmanned stores.
48% of US internet users believe scan-and-go technology would make shopping simpler, according to GPShopper. And 43% would choose to use scan-and-go over standing in a checkout line. The respondents indicated that they would be most interested in scanning household goods, clothing, and groceries.
What is the Self-checkout system?
Self-checkouts, also known as self-service checkouts, are devices that let retail customers make payments of their own volition for the goods they buy at physical stores.
The self-checkout feature is now retrofitted into the pre-existing POS system of supermarkets and retail stores using a low-code OS integration. The customers can then use the self-checkout device to scan a barcode on the item they've bought and finish the transaction using a credit card, debit card, or payment app.
Related Link – How Much does it cost to develop a Retail POS Software?
How Does it Work or Lifecycle of Self-checkout system?
Stores can provide more convenient shopping by utilizing the self-checkout options that are becoming more prevalent in the market. They can cut costs, make smart investments, and differentiate themselves from the competition by introducing new ways of shopping that today's customers, who are accustomed to endless-aisle, get-it-now shopping on their computers and, more importantly, their tablets and smartphones, may prefer to more traditional purchasing methods.
In its current state, the camera-based, skip-the-check stand Just Walk Out technology might not work in every type of store. After all, to cover the largest food retail concepts, such as marketplaces and food-and-drug formats, it would take a lot more cameras than what is needed in the Just Walk Out design. However, it's still possible that the technology—possibly when combined with others—will result in gains. That implies that retailers have a chance to implement a mix of technologies that will enhance the self-checkout process.
A self-checkout system can be incorporated into a business's current payment processing infrastructure with low code integration. Tech startups are widely available, and many of them focus on creating hosted payment pages that can handle both one-time and recurring payments. The following steps make up the lifecycle of self-checkout software:
A new checkout session is started when a customer is brought to the purchase page or reaches a payment gateway. The underlying programming of a payment page is essentially represented by a    checkout session. It is possible to include supplementary features—like discounts, shipping costs, and movable line quantities—while programming the payments page.
When the total billing inclusions have been taken into account, the checkout sessions page directs the user to a hosted payment page with a link that serves this function. All necessary information is gathered on the payment page, including tax IDs, pricing table dynamics, subscription upsells, and any other additives that may be required.
The customer then enters the card information or any other necessary payment information to finish the transaction. In order to modularize this stage, this module includes built-in features for CAPTCHAs, PCI compliance, and card validation, as well as numerous other features that can be customized. A webhook, a simple API that enables unidirectional data sharing, fulfills the order using the specific checkout event link at the conclusion of the transaction.
Types of the Self-Checkout system
The self-checkout approach can be one of the following, depending on the hardware and technology used:
1. Self-Checkout Hardware Units: Standalone self-checkout units have long been a staple of many major retailers, including Walmart, Target, and others. Customers were not pleased with this machine when it was first introduced, but recently, attitudes have changed. Self-service technologies that could enhance consumers' overall retail experiences were favored by 73 percent of respondents, according to a 2019 SOTI customer survey.
2. Checkout device based on RFID: RFID, or radio frequency identification, requires the retailer to first tag all of their products with RFID tags. Placing them all together and simultaneously under the scanner, enables customers to receive the bill for the goods produced. After that, it only takes 30 seconds to check the price on the display and pay for the item.
3. Wireless Barcode Scanner: A 2D barcode scanner gun is a wireless device that can be carried throughout the store and used to scan the product's barcode to generate a tallied bill right away. The security risks associated with an unattached device prevent many retailers from implementing this technology.
What benefits your business will achieve with Self-Checkout systems?
The retail industry is moving toward a trend that favors specialized self-checkout systems for a number of reasons. As long as the customer is at least familiar with basic mobile applications, the customer experience is also generally improved. The following are just a few of the numerous time, financial, and workflow advantages of self-checkout systems:
Compared to a traditional till a self-checkout system occupies much less space while serving a greater number of customers. The luxury of presenting their best products for targeted marketing of the products they want in the forefront is afforded to retail chains with more space for display, which helps to increase their bottom line.
Improved Customer Experience:
Self-checkout systems give customers more control over their purchasing process, empowering them to make additional purchases down the road. This is good news for both retail establishments and entrepreneurs creating low-code self-checkout integrations.
Managing self-checkout machines doesn't require a lot of staff because one employee can be given multiple machines to manage at once. The remaining employees can concentrate on curation, inventory, and providing customers with personalized experiences in the interim.
Expedited Billing and Checkout:
Self-checkout systems enable quicker checkouts through barcode and RFID-based expedited processing. Customers' questions about the payment process can be answered more quickly and with less delay, if retailers can help.
How Much Does it Cost to Setup a self-service store like Tata Fresho?
It is difficult to provide you the exact estimation, as the cost to set up a self-service store as Tata Fresho differs from one retail business requirement to another
However, the typical setup of a self-service store like Tata Fresho can fall in the range of $80,000 to $150,000. In addition, there are ongoing costs associated with breakdowns and maintenance as well as the costs of integrating the machines with the existing technology, such as the software and other systems used to track inventory and sales.
Disclaimer: The cost revealed is just an estimation, reach out to a reputable Self-service store development company such as DxMinds to know the accurate cost based on your project scope
Conclusion
Self-service technology is quick but not frantic.
To put it briefly, self-service technology is the way of the future for any customer-facing industry. Companies that adopt an omnichannel strategy and respect the demands of their time-constrained clients will reap the benefits in the form of increased customer loyalty, increased revenue, and contented staff.
Self-service technologies are becoming more and more common in restaurants, retail stores, and public places. Everyone wants to complete tasks quickly and worry-free. To enhance customer service and cut costs, businesses are increasingly implementing self-service applications.
In addition, many businesses are adopting the combination of self-service technologies with human service, in case you still need to be convinced that it is the best way to receive assistance. In this manner, they meet the demands for both efficiency and customized service.
Reach out to info@dxminds if you are looking to set up a self-service store
FAQ's
What exactly is "Scan-and-Go" shopping?
The Scan-and-Go technique is an additional choice. The customer has a smartphone app that they can use to scan items in a store as they move around and make purchases. When they put items in their basket, a digital list is created that they can use to make all of their purchases. Once finished, the customer has two options for payment: they can pay directly through the app with secured payment or present a digital receipt from the app and pay at a kiosk.
What benefits can mobile scanning solutions offer?
The degree of customer service offered here has no boundaries. Consumers do not want to wait in long lines to pay, according to Capgemini's Smart Stores. Therefore, a self-service approach is effective.
Customers maintain control.
Customers prefer to be in control. In supermarkets, more self-checkout options are being demanded. This enables them to participate actively in the checkout process. Customers are given the freedom to choose how and what to pay for things.
The cashier of the future will be the customer. Consequently, supermarkets will be able to better allocate their staff. One or two people manage the checkout process rather than many stations.