October 11, 2022
Posted by:

Admin

Category:

Famous App Analysis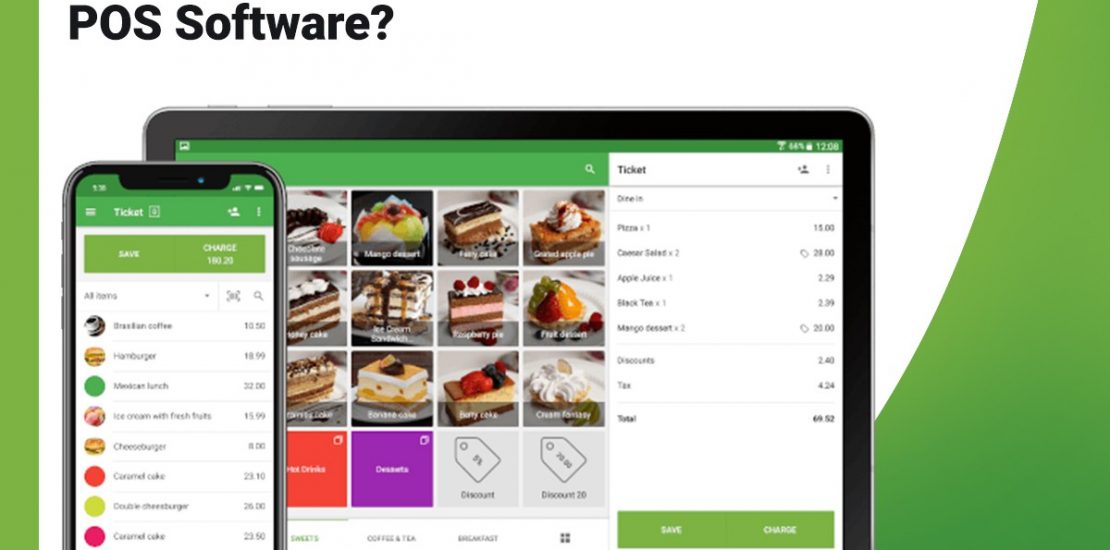 Point of Sale (POS) Software Development Cost and Key Features
The application of technology has disrupted the conventional ways of running businesses and has created a new landscape that offers hassle free ways of running the same. No just in case of business technology has done wonders, but it has transformed our lives and always stood strong for the betterment of the same. The list of industries that got digitalized leveraging various use cases and applications of technology is infinite. It has eliminated all the hassles and bustles that existed in the process of running business seamlessly.
The retail industry has always witnessed the best use cases and practices of technology. It is one of the very few industries that get integrated with innovative technological solutions and products. Retail POS system is one of the most innovative yet simple revolutionary role played by technology in the domain. In this article, we are going to see in detail all the in and out features of a retail industry POS software including what exactly is a Point Of Sale software system, its types, characteristics, features, etc. We will also have a deep study on the topic of how much does it cost to develop a retail point of sale POS software? So let us get started and dive deep into the topic
What exactly is the retail Point Of Sale software and what it does?
Point Of Sale or POS software solution is an innovative and latest practice of technology in the retail domain. It was a complete replacement for the conventional practices that existed in the retail industry. When we look back we can see that the conventional ways of running a store or retail business demanded proper maintenance of ledger or related document to record day to day sales and transactions. The person who does all these activities need to put in a hell lot of effort in doing so and it can even be worse in case the document got missed or tampered. Retail Point Of Sale software is a unique solution that helps retail business owners in digitalizing their retail stores and offers the best experience. POS solution helps them billing, discounting, maintaining daily sales and revenue, inventory management and much more that offers them enhanced experience.
Get Free Quote
Classification of Point Of Sale software
Based on its characteristics and use cases, point of sale software is classified into different segments. Let us see in detail what are those classifications and how do they differ from one another.
· mPOS (Mobile point of sales)
mPOS or mobile point of sale software solution as the name suggest is a POS system integrated into a mobile device such as smartphones, tablets or related Gadgets. The setup of an mPOS system is in such a way that devices like bar code scanner, card reader and all can be integrated into the system without any hassles. This kind of mPOS system can seamlessly keep an instant eye on various in house operations like proper management of inventory, real-time sales monitoring, etc.
· Cloud Point Of Sales
Cloud point of sales system runs on a cloud system which is maintained by making use of data centers offered by POS vendors. It can be easily integrated into the existing frameworks without any hassles and works smoothly. This is ideal for all cases of business due to the features they offer.
· Terminal POS
Terminal POS is widely been used in stores and outlets like restaurants, groceries, and similar stores. They provide exemplary services that make them the best tool in overcoming the hurdles that existed in the industry. They maintain certain standards and can be easily integrated into frameworks of any kind. They are cheaper and economical as well.
Key features of a point of sale software
To make a point of sales software fully-fledged, it has to have a lot of features integrated into it. Let us see what those in detail are.
· Advanced billing system
One of the very basic features a point of sale software should have is the billing system. The prime purpose of the software is to print invoices and bills in a hassle-free manner.
· Content management system
If we speak about content management, we need to say that it's the ability of a point of sales software in adding columns and fields related to the type of business.
· Customer management
Customer management offers seamless ways of managing customers by allowing the business to save data from regular customers. This help business in calling customer details in a hassle-free manner.
· Vendor management
Jut like customers, businesses need to deal with a large number of vendors as well. A full-fledged POS software should offer businesses a handful of opportunities in handling endorse in the best possible way including supplier details, vendor name, outstanding payment, etc
· Employee management
The point of sales software solution should have a login point using employee Id or various other metrics. This helps businesses in having a deep understanding of employees who were assigned for a particular task.
· Inventory Management
Point of sale software helps business owners in staying top of inventory management by offering real-time inventory details and updates. This, in turn, improves organizational efficiency and transparency.
· Loyalty programs and discounts
POS software solution should be enhanced with loyalty programs to enhance the customer experience. Based on the previous purchase history, point of sale software can give unique discounts for customers which will make them frequent buyers. This also helps businesses in getting more loyal customers.
How much does it cost to build a point of sale software?
We have seen the most important features that a point of sale software has to possess. Now let us see how much does it cost to set up a point of sale software. When we talk about the costing part, we need to consider a lot more factors into account. POS software cost depends on factors like features needed to be added, third party integrations, type of the POS software required, technologies that get integrated, industry to which it gets integrated, its service bandwidth, etc. Moreover, POS is not just bout software as hardware like swiping machines, barcode readers, printers, scanners, monitors, kiosks, subscription charges, etc. However, based on the aforementioned features and devices, the cost of developing POS software will be approximately USD 10000 to USD 50000. The price may vary based on the additional requirements.
DxMinds Innovation Labs for full-fledged POS software solutions DxMinds innovation Labs is a leading digital transformation and POS software development company having satisfied customer roots widespread across the globe. The mastery of DxMinds in developing top-notch POS solution for restaurants, outlets, stores, and retail industry is very high that it remains as one of the best POS software development company in Bangalore. A team of highly talented engineers and professionals is the real asset of DxMinds Innovation Labs in developing POS solutions that meet international standards and parameters. For more details on how the POS software developed y DxMinds can transform your business and to avail a free consultation on the same, drop a mail to info@dxminds.com