DxMinds' Restaurant POS SOFTWARE
One-stop SOFTWARE to automate and boost your restaurant operations and management
The tremendous change in the restaurant industry, with ever-growing customer demands, is very overwhelming for business owners as they have to pace up the procedures to coordinate buyers desire while dealing with all the tasks perfectly. An exhaustive Point of sale (POS) can suit this prerequisite, making each procedure easier, simpler and quicker.

Over the most recent years, the retail industry has changed to manifolds. With cutting-edge innovation and the arrival of E-business, the offline retail industry has started to see multiple challenges. It has gotten hard to survive in the market without moving forward with new technologies and trends. The online world has become another market where each purchaser or merchant carries out his responsibility directly from the comfort of his room.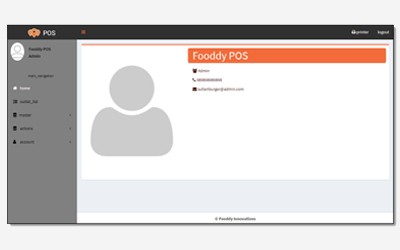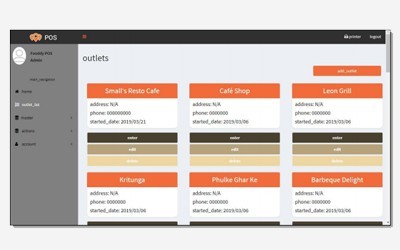 Right now in this demanding trend of the online world, DxRetail POS brings an exceptionally robust retail business tool to quicken the growth of retail as well as the hospitality industry including restaurants, Cafes, Hotels, and so on. It is a productive Point of Sale (POS) for forthcoming and developed food chains, hotels, and restaurants that intend in giving the best and secure sale services.
DxRetail POS software is that it records each sales transaction occurring within the business and holds tools required for activities like recording customer orders, inventory management, and running of sales reports,s and so forth. The equipment for a POS station incorporates a tablet and stand, a cash drawer, and a receipt printer. Numerous restaurants often associate with kitchen printers to easily transact kitchen orders.
While utilizing DxRetail POS, a user can do the transaction securely without confronting any issues. For small chains or startups, it is out and out an aid.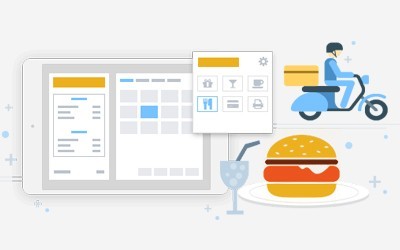 Select Delicious Food Items 
It is particularly customized for restaurants and hotels with elevated level security and encryption, mobile or handheld abilities. It provides customized screens and several choices including an option to make vouchers and control cash. Being facilitated software, one doesn't have to stress as it is supported and kept up by a team of ensured engineers. DxMinds' Retail solution is one stride ahead with regard to easy to understand highlights and productivity part. However, the training will be offered to the owner and his staff for a better comprehension of the software. With numerous advantages including user retention, offering customer management data, and indicating threats and opportunities in your business, DxFoody POS does everything consistently without giving you any sort of inconvenience.
Schedule the Order
Knowing the way that food stores, restaurants, and hotels deal with exceptionally tight margins and face a lot of financial difficulties, DxMinds' Retail POS guarantee gives better opportunities and development to your business. With zero commissions and boundless online orders, one can without much of a stretch coordinate the system in his web portal to see the fantastic growth in no time.
There are different tabs and highlights. One can flaunt the online menu and all the advanced promotions and offers to clients to bait them directly on the spot. In Flash start getting orders and get notified with the assistance of our extraordinary tool, DxRetail POS.
Advance Features of DxMinds' Retail POS
Point of Sale & Billing
Online Orders in POS
Kitchen Orders Print & Display
Waiter/Captain App
Inventory & Recipe
Reports & Analytics
Digital Receipts
Customer Feedback
Loyalty & Marketing Automation
Integrated Payments
Multiple Outlets & Franchise
Advance Features of DxMinds' Retail POS
Point of Sale & Billing
Online Orders in POS
Kitchen Orders Print & Display
Waiter/Captain App
Inventory & Recipe
Reports & Analytics
Digital Receipts
Customer Feedback
Loyalty & Marketing Automation
Integrated Payments
Multiple Outlets & Franchise