December 2, 2022
Posted by:

Admin

Category:

Famous App Analysis, Finance & accounting, Mobile app development cost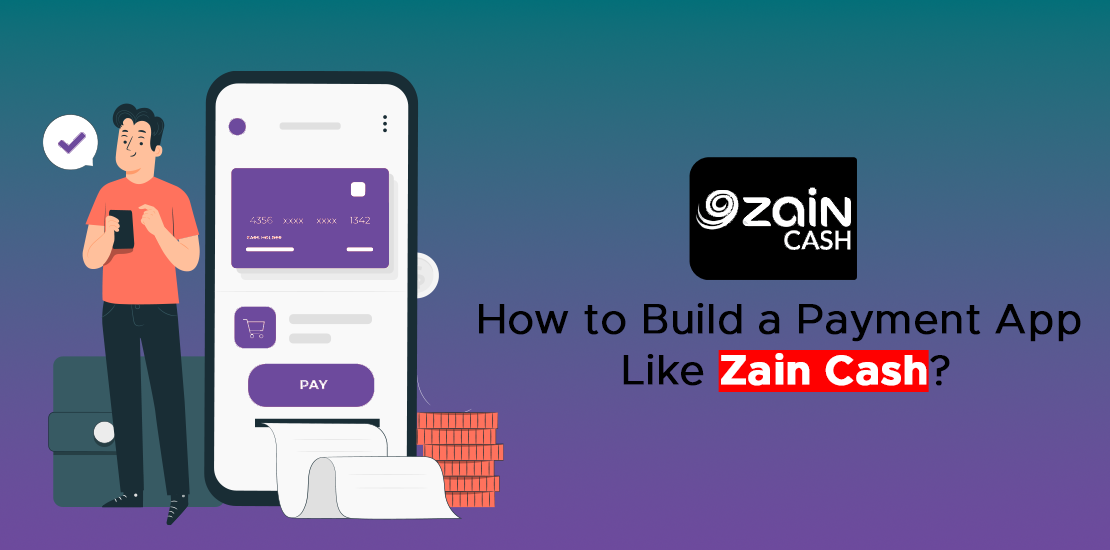 Because of the widespread use of mobile devices, it should come as no surprise that mobile payment solutions are becoming more widely adopted globally, spurring an increase in noncash transactions.
People no longer carry as much cash or use it as frequently to make purchases. Cash payments have significantly decreased, and more and more people are choosing to make digital payments, according to McKinsey research. . Payment apps were used by 79% of people on a monthly basis and 44% on a weekly basis by 2020.
The modern cashless economy is built on payment apps. Mobile payment apps' innovative technology, user-friendly features, and secure financial transactions bring a digital revolution to a cashless economy. The option to buy and sell goods and services without using cash is available everywhere. From small street vendors to major corporations, more people are choosing mobile payment apps for financial transactions. As a result, there is an explosive increase in demand for payment app development.
Payments and transactions are the most heavily funded area of fintech, with the global peer-to-peer Build a Payment App market expected to be worth $336 billion in 2021. It's a fast-growing industry that caters to mobile users' changing needs for simple and easy-to-track transactions.
The app stores are seeing a daily influx of thousands of new apps, which shows how popular international mobile payment services are becoming. Fintech apps, for instance, are very demanding right now because people love the convenience of quick money transfers, simple bill payments, and many other things. Payment apps like Zain Cash, which have drawn a lot of attention ever since their introduction in Iraq and other MENA regions, have found this trend to be even more fruitful.
The payment app Zain Cash is based in Iraq. In addition to transferring money from one bank to another, it offers a variety of mobile wallets and other services like bill payment, fund disbursement, and more. It makes use of Iraq's Central Bank's license.
Want to discover how much it costs to build a payment app like Zain cash, its features, and its development process than with this revealing blog framed by a reputable payment app development company
What makes Zain Cash so popular?
This electronic Payment app provides its users with a safe, secure, and convenient payment system. To determine the cost of developing an app like Zain Cash, you must first understand why it is popular in Iraq. Here are some of the reasons for its appeal.
Many Iranians do not have bank accounts, but mobile phones are widely used. They can make mobile payments and shop online with the help of the Zain Cash mobile wallet. Every user is given a Master card that is referred to as a "wallet card." This card can be used for POS payments, eCommerce, online shopping, ATM withdrawal, and payment in two currencies worldwide.
It reaches camp areas and remote areas of Iraq with a vast agent network and establishes extensive mobile network coverage in those risky areas. Zain Cash gives its customers instant access to funds and quick money transfers.
With the assistance of stakeholders, it has a powerful marketing campaign that affects almost every societal segment.
Internally Displaced Persons (IDPs), aid organizations, NGOs, and utility and service providers are just a few of the groups that Zain Cash regularly solicits feedback from in order to improve its services and better meet the needs of these groups.
With its Iris scan feature, Zain Cash offers a secure and fraud-free money transfer service. That is also referred to as EyePay. The users' iris rolls are scanned by the Iris Scan technology, which grants them access to money transfers.
The cash disbursement feature of Zain Cash, which is very popular among refugees and IDPs, is its most distinguishing feature. It keeps a database of refugees in remote areas and transfers cash directly to their hands so they don't have to travel for it.
Working of Zain Cash
Let's start by taking a look at the technical aspects of peer-to-peer payments. Direct electronic money transfers between accounts are known as peer-to-peer transactions, and they happen via a payment app. Almost everyone has used PayPal or, more recently, Zain Cash, which was one of the original and most well-liked peer-to-peer (P2P) payment apps. What is the working of the app?
You create an account and connect it to a bank or credit card. Additionally, you can transfer money using a person's bank account, phone number, or email address. To make sure that a transaction is confirmed, passwords or other details about the sender and receiver are frequently used. P2P systems enable bank card users to send money directly to one another. You will spend less on commissions as a result. The majority of the time, these apps are free, but you might have to pay a small fee if your money comes from somewhere else.
Users only need a smartphone, computer, and an app that can be downloaded from the Internet to make payments; there is no need to worry about money or wait in line at the bank. Everything is simple to comprehend.
Most of the time, these apps allow you to send money to users of different banks, making transactions simple. Payment can take anywhere from a few minutes to several hours to process, depending on the payment type. P2P systems can be used for a variety of purposes. You can use these apps to pay for services, make online purchases, send and receive loan requests, make cross-border payments, and more.
Global Payment App Market Size:
If you want to know how much it costs to develop an app like Zain Cash, you must first understand the current and future market size of payment app development. In 2021, it was estimated to be worth around USD 40.59 billion. However, according to statistics, the global market for mobile payments will grow at a CAGR of 35.3% from 2022 to 2030. As a result, investing in mobile Payment app development will be beneficial in the coming years. However, you will need to hire a top Payment app development company to create this app.
Systematic Process to Develop a Payment App Like Zain Cash
In order to create a payment app like Zain Cash, you must implement a secure and smooth architecture that is specially designed to satisfy the needs of your users. To create a mobile application similar to Zain Cash, follow these steps:
Gathering data and requirements
This is the initial phase of the development of your P2P payment app. Before starting the development process, the experts in custom fintech app development will conduct their research. The team draughts an outline for the features and appearance of the interface before speaking with the principal project stakeholder to go over the payment app's vision, the selection of the payment app, the platform it will be built on, the functional capabilities, the UI/UX requirements, and other non-functional requirements.
Select your preferred P2P app type.
Peer-to-peer payment apps come in a variety of forms and frequently offer banking and other stand-alone solutions. Before beginning the process of developing a mobile payment app, you should be aware of the top P2P app types.
Bank-Centric System
To provide their customers with convenient and accessible banking services, several banks are currently creating their own P2P payment system. Without having to go to the bank, these apps allow users to deposit money or receive payments directly into their bank accounts. The user experience has been completely redesigned thanks to banking apps, which allow users to manage their money completely and conduct transactions without any hassle.
Separate Services
These are independent banking solution providers that offer their own payment platforms, such as PayPal, Zain Cash, and Venmo. By using these applications, users can build their own digital wallet, which they can use to accept payments or store their electronic cash in the form of an e-wallet. Typically, these programs accept MasterCards and Visa cards.
Mobile OS System
A payment feature is now built into smartphones. Like any fully functional mobile payment application, this operates flawlessly. Android Pay, Samsung Pay, and Apple Pay are some of the best applications of mobile OS payment systems.
Social Media Platforms
Applications for social media and other messaging services are also creating their own built-in payment features. Facebook and WhatsApp serve as the best illustrations of this. Now, social media users can send money to their friends directly without leaving the app.
Create a feature list.
Making a list of features for your mobile wallet app development is the next step for you to take after deciding what kind of P2P app you want to build. Prior to adding any additional features, select the most basic option. Study your target audience, draw a clear picture of your users, and examine the user flow to make sure you don't miss anything.
Focus on UI/UX Design
When users open your app, they first notice how the app looks and feels and how easily they can interact with it. The ideal balance of functionalities and attractiveness can be used to gauge how well an app performs.
Because of this, make sure your app is easy to use and engaging. User experience (UX) focuses on how users engage with your mobile application, as opposed to user interface (UI), which describes how the app appears to users.
Strengthen your security architecture
Making sure that a P2P payment app has a strong security architecture is essential. End-to-end encryption is required for all data pertaining to a user's account and transaction history
Implement the best security features, such as a fingerprint scanner, multi-factor authentication, facial recognition, unique OTP or ID, etc., to prevent accidental payment or any kind of fraudulent activity. You must also make sure that your admin digital wallet is secure if you want to eliminate the possibility of personal data leaks. With the goal of making your payment application totally secure, talk with your development team about adding additional security measures.
Test your app
Through testing, you can find out if your app is convenient to use and is operating as it should. To test your app in a manner akin to Zain Cash, refer to the following quick checklist:
Make sure your app installs and functions correctly on various devices.
Examine how the app responds to special situations, such as low battery, incoming calls, airplane mode, etc.
Check the Wi-Fi, Bluetooth, USB, and NFC connectivity of your hardware.
Make sure the app functions properly on users' devices by testing it with them.
Always keep in mind that it may take more than a few swipes and clicks to convince users to download and use your app. If your app's performance problems persist, 48% of users are likely to uninstall it, according to Compuware. Thus, end-to-end testing enables you to avoid this risk and keep users.
Launch and expand your MVP
Before you fully develop your product, validate your MVP to gain priceless user insights that will allow you to quickly iterate and improve.
Before spending a fortune on scaling your app to the next level, the idea behind MVP app development is to understand how users are being impacted by your app idea. Check out the pocket guide to creating a minimum viable product to better understand the MVP concept.
Key features to include in a Payment app like Zain Cash
Digital wallet app development heavily relies on features. Your chances of your app being adopted and effectively used by your target audience increase if you incorporate the top mobile payment app features. This list of crucial characteristics can help it stand out from the competition and can make a difference.
Every payment app must have a digital wallet as its foundation. Users can easily make payments with a digital wallet and store their digital currency. As MasterCard and Visa service the majority of the nation's banking institutions, these wallets frequently incorporate payment card tokenization services from these two providers.
Send or Make a Funding Request
The two essential functions of requesting and sending money to other users are available to P2P app users. Implementing this essential function into your app will help you build a strong payment gateway and give your users the ability to handle transactions quickly and securely.
One of the most practical features that will help your mobile payment app gain popularity is automatic currency conversion. By implementing this feature, your users will be able to transact internationally and pay for goods and services while visiting other countries.
Technically, you should incorporate exchange rate APIs into your mobile payment app so that you can handle automatic conversion as your users completes transactions.
Your app should have the capability to generate bills or invoices that can be received by both the sender and the recipient for the convenience of your users. The bill generation function ought to be compatible with well-liked file types like PDF and in-app downloads. Additionally, users should be able to easily share the generated bills and invoices.
Unique ID or One-Time Password
According to KPMG, 72% of organizations experienced various cyberattacks in 2018. This included DDoS attacks, phishing scams, and spam campaigns that cost the end users a lot of money. These statistics show how important it is to pay attention to your payment app's security.
Therefore, your users should be able to confirm the Unique Identification Number or One-Time Password (OTP) while making a transaction in order to prevent unintended or accidental transactions as well as fraud.
You can assist your end users in managing their finances and balancing their inflows and outflows by implementing the transaction history feature. Try to provide your users with as much access to their account data as you can. Provide your users with distinctive features that let them manage their own finances if you want to differentiate yourself in the crowded market.
Customers can generate and download their e-statements whenever necessary by using filters like smart sorting and custom date range. Additionally, they can share their transaction history or e-statements as PDFs through messengers and other apps.
Provide your users with the option to send money from apps like Zain Cash to their bank accounts and vice versa to make your peer-to-peer payment system more practical and convenient.
You can quickly inform your users of promotions, new offers, or other updates by implementing the push notification feature. Additionally, users will be able to receive notifications or instant messages as they complete any type of transaction.
However, you must remember that frequent push notifications may irritate your users. Sending them notifications that encourage app usage is therefore preferable to annoying them.
Advanced features to include in E-Wallet App Development
Your wallet app can be more user-friendly and secure by adding a few cutting-edge features. Let's look at the list of extra features that your payment app offers.
Fingerprint Security Lock
Your users can configure the fingerprint security lock to reduce the risk connected with your application. Your users will own their accounts exclusively this way. Your application is protected from unauthorized access by an additional layer of security provided by the fingerprint scanning feature.
The user experience can be improved overall by adding a chatbot to your e-wallet app. This enables users to interact with your app and, if necessary, find answers to their questions. Users can quickly resolve problems caused by erroneous wallet debits, queries about money transfers, and other issues with the aid of a chatbot.
Users who connect with chatbots for assistance can receive prompt fixes for their issues. The chatbot will advise users to contact the customer support representative if the problem requires human intervention.
The market for cryptocurrency exchange platforms was recently valued at $30.8 billion and is anticipated to expand at a CAGR of 27.8% from 2022 to 2030. The banking apps are also evolving into a comprehensive platform for processing payments in cryptocurrencies and other digital currencies like Ethereum and Bitcoin.
Technology Necessary to Create an App Like Zain Cash
Based on the kind of app you're making, you need to pick a strong set of technologies to create something like Zain Cash. The future of your product is determined by the technologies you choose because they have an overall impact on how well the application works.
For example, the best programming languages for mobile payment apps on Android and iOS, respectively, are Swift and Objective-C. Programming languages like React Native, Flutter, and Xamarin are useful for creating cross-platform apps.
How Much Does it cost to develop a Payment app like Zain Cash?
Zain Cash-like app development costs are assessed based on a variety of factors, including the complexity of the app, the platforms it runs on, the rate and location of the developers, the length of the development process, and more. Any reputable mobile app development company can provide you with the estimated cost to build an app like Zain Cash ranges from $30,000 to $50,000 when post-launch services like maintenance and upgrades are included. The range can be increased by adding more sophisticated features that take advantage of emerging technology to your payment app.
Factors that influence the Zain Cash app development cost
By analyzing the P2P payment app market and identifying the competitive advantage, our wallet app development team verifies your app idea. Our team discusses the project estimation for the following stage and then gets back to you with their comments.
The user interface of the app is built by our designers, and they also build a strong backend that deals with compliance and security issues while connecting databases to the data flow. The developed prototypes and code are then combined by our front-end developers when creating the app's final version.
Another element affecting the cost of developing a fintech app is testing. At this point, our QA engineers work with the developers to find any potential application errors. If the team discovers any bugs, they fix them right away before submitting the app for release.
After the app launches, our team makes sure you receive full ongoing support. We provide total maintenance and ensure better performance of your application after launch with ongoing upgrades.
The overall estimate of the typical cost of developing an app can be established after taking these factors into account. Depending on the requirements of the client, the price to develop an app similar to Zain Cash can be anywhere between $25,000 and $60,000. You should be aware that the cost would also double if advanced features were added.
How DxMinds can help you in Payment app development like Zain cash?
Make sure your payment app is reliable and interesting if you want it to have a large user base like Zain Cash.
Being the best fintech app development company, DxMinds creates a wallet-like mobile payment app that generates significant revenue for you thanks to its extensive experience in the field.
Our solution architects would assess your needs and create a reliable, useful fintech application for you. Hire us to develop your mobile payment app. Connect with our experts to get your project idea started right away.
Conclusion
The trend of developing payment apps will increase as more people rely on mobile apps for services and shopping, which will also increase the rate of digital money transfers. Thus, if you have a plan to create a payment app, looking at the cost to create an app similar to Zain Cash will help you plan. To create a high-quality, profit-driven app for your company at an affordable price, all you need to do is hire a reputable payment app development company.
FAQs:
What would it cost to create a payment app?
The price to build an app similar to Zain Cash depends on a number of variables, including the complexity, complexity of the app, the developer's rate and location, the number of platforms, the tech stack, and more. The estimated cost to build a payment app is between $20,000 and $55,000, taking those features into account as well as post-launch service.
How does the Payment app work?
In order to use a mobile wallet, a user can securely connect their debit or credit card information to the app. The majority of mobile wallets will require facial recognition or fingerprint authentication to prevent fraudulent transactions. To accept mobile payments as a replacement, unique QR codes can be used