October 10, 2022
Posted by:

Admin

Category:

eWallet App Development, Famous App Analysis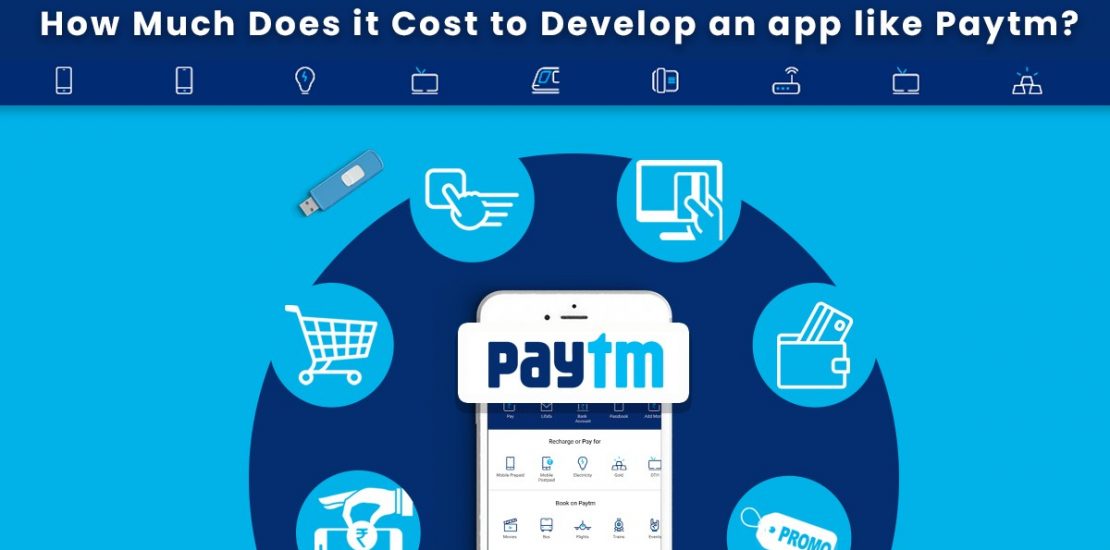 eWallet Mobile App Development Cost Estimation and Key Features
E-Wallet applications or smartphone payment application has been trending during the course of time. It is encouraging digital payments or currency fewer payments. Many such payment mobile applications have been developed till now and many enterprises are coming up with better versions and products. Google pay, Paytm, Phonepe, etc are some examples of the e-wallet payment applications. These kinds of online payment applications offer customers the ability to skipping their regular visits to the ATM counters for the transactions and let them travel cashless.
The popularity of mobile wallets is increasing day by day. From both the customers and enterprise point of view, online payment mobile applications are delivering the best to both the parties. For an enterprise, it is a scalable business idea that is capable of gaining huge traction and revenue. Entrepreneurs are busy finding all available resources to develop online payment applications to build their empire and emporium. The purpose of this article is to help those segments of people in making their search easy by providing all the aspects and costs of developing e-wallet mobile application. We will discuss the complete features and cover almost all aspects in detail. SO let's get started.
How does online payment or e-wallet mobile application works
On a high level, the working of all online payment mobile applications is almost the same. Only the features and facilities they offer differ. After downloading the online payment applications from the respective market place, users need to register their account, mobile number and bank details in the mobile application. Their identity will be verified by using various metrics. After everything is done well, now it's time for the game to begin. Each and every user including individuals and businesses will be given a unique id and QR code, which is used to make payments. Payments can be done in multiple ways. One can either request the payment from the other party or one can directly make the payment. In the direct payment system, one has to enter the unique identification code, scan QR code or enter the beneficiaries' mobile number. Within a tap of time, the payment is done. It's that easy.
Basic features of e-wallet mobile applications
Online payment mobile applications should have certain features for gaining customer traction. Let us see in detail what they are:
· User profile
User profiles are mandatory as the user needs to update their information including user name, password, contact details and various other mandatory fields.
· Location access
The app needs to determine the location of the user for convenience. So integrating features of location access is a must factor in online payment mobile applications.
· Unique Id( UPI in India)
The app should have facilities to access unique user codes and should allow people to create unique ids for the one who doesn't have one.
· QR code generator
The app should have the facility to generate QR code. QR code is used to read when scanned to make payments.
· QR code scanner
QR code scanners are a must and it is helpful for customers to scan QR code while making payments.
· Language
For the mobile application to be accessible for a wide range of people in a country, it should support multiple languages. Customers find it easy to make payments if the payment applications support their local language. This is helpful for the online payment companies to attract customers even from the bottom of the pyramid.
· Notification
Integrating the notification feature will help customers in getting the latest updates and reminders regarding the app.
· Know Your Customer (KYC)
KYC is an important aspect when it comes to figuring out customer authenticity. Any payment app should possess these features to ensure seamless operation. Normally, KYC is done using government documents and passports.
· Payment history
Customers need to know about their payment histories and having an option like this on the online payment application help users in staying on top of it. Filtrations based on various metrics like vendor, date, etc can be added to enhance the process.
· Bank account integration
The app should offer hassle-free ways of integrating customer bank account into the app.
· In-app Wallet
Having an in-app wallet helps in having a lot more advantages. Customers can transfer money from their bank account in the app wallet in a single stretch and can redeem it normally.
· Checking Bank balance
Users need to know about their real-time bank balance. Conventional ways of checking bank balance were either to send SMS or make a call and wait for the bank response. This was disrupted by online payment mobile applications.
Technologies that can be integrated as an add-on
· Blockchain
Blockchain technology and its application is the best for FinTech industry as it is highly transparent and free from fraud and malware activities. Companies can make use of the same to enhance their customer security and user experience by integrating Blockchain technology to their online payment mobile application.
· Chatbot
Proper customer service plays an important role in enhancing customer relationships. The idea of having a chatbot is to deliver proper customer support whenever required, solving their day-to-day inquiries, and guiding them throughout.
· Bluetooth
Bluetooth in online payment mobile applications will let the users in finding out the nearby users to make the payment. This helps them in making all the process easy and hassle-free.
Advantages of having E-wallet payment app
· Scalable and high profitable business idea
· Easy to use
· Easy payment mode
· Seamless customer experience
How much does it cost to develop an e-wallet app
The development cost of an online payment mobile application is bound to several factors. Some of such factors are app size, app location, app features, app technologies, third party APIs, app security, etc. However, considering the above factors and taking them into account, the cost of developing an online payment app will approximately lie around USD 10,000 to USD 50,000.
DxMinds – The best E-wallet app development company
If you are someone who is actively looking to develop an online payment app and want to hire the best resource, get in touch with DxMinds innovation labs, the leading e-wallet app development company delivering top-notch services all across the globe. DxMinds is directly in parallel with the technology and helps enterprises in coming up with e-wallet payment mobile applications for their business. With high domain expertise and hands-on expertise, we help you generate fruitful business by the best use of the latest trends following the pathways of technology. We work with innovative start-ups, OEMs, micro, medium, small businesses and even global fortune companies in bringing the best out of the least. For more trade inquiries and details and to know how DxMinds can take you to new heights by developing the best e-wallet mobile application, drop a mail to us. We are happy to serve you and we will provide you with a free consultation.