October 1, 2022
Posted by:

Admin

Category:

Finance & accounting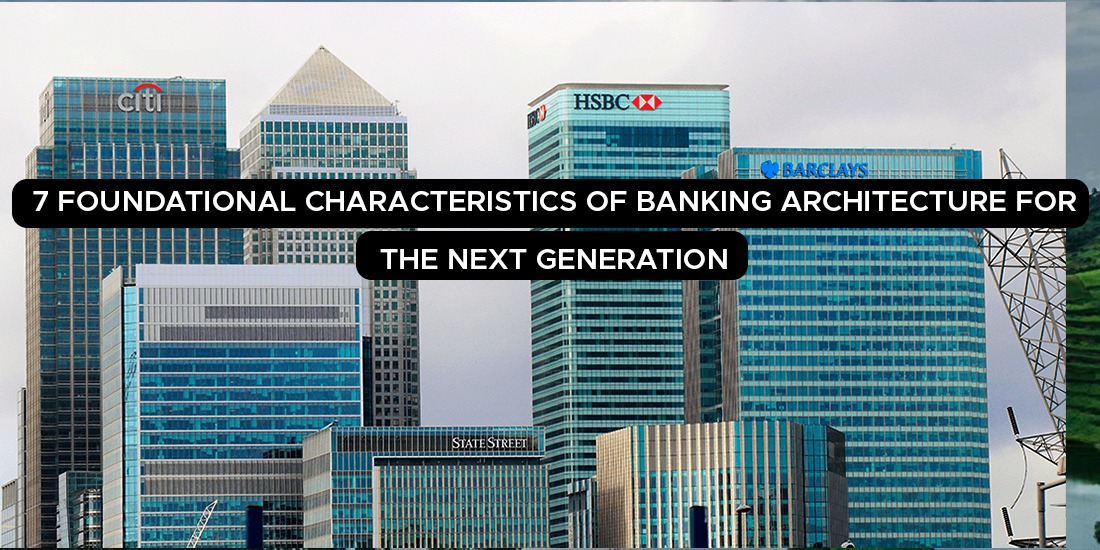 The acceleration of eCommerce adoption in many places around the world has forced retail banks and other traditional financial institutions to rethink their banking architecture. After all, it is no longer just conventional financial organizations that have the capability to provide customers with the solutions they need today. Deficiencies in older banking systems have also allowed competing entities such as payment card providers and fintech companies to take a massive share of the consumer finance market. This has created an existential threat for banks, many of which are still unable to transition to a more agile banking framework.
Thankfully, modern banking platforms are already helping many retail banks regain their market share. Soon, all consumer-oriented financial institutions will need to update their systems just to stay afloat in the ever-shifting retail banking environment.
Below are 7 characteristics and capabilities all retail banking platform solutions will have in the near future:
1.) Invisible and Embedded In Everyday Life
Mirroring developments in other tech areas, banking services are likely to become more a part of the background of everyday life. Next-generation banking platforms and those currently in development are designed to have an open architecture, allowing banks and 3rd party developers to customize their platforms according to their needs.
Open architecture is already enabling retail banks to deliver extremely smooth and transparent services. Soon, most customers will not even realize that their bank is working to facilitate their everyday exchanges, regardless of the transaction type or the parties involved.
2.) Enables True Real-Time Services
A combination of advanced automation and open architecture is going to enable all retail banks to deliver real-time cash transfers for all transactions. This will allow them to effectively compete with fintech companies and card providers who have historically made a niche exploiting the relative slowness of banks that use previous-generation platforms.
3.) Adaptable
While there are still a few cases where retail banks may need onsite data hosting and processing, it's clear that the present and future of retail banking lie in the cloud. Not only do cloud computing solutions allow banks to save massively on real estate, labor, and maintenance costs, but they can also enable banks to open in virtually any market in the world. 
[Text Wrapping Break]Notably, cloud financing also helps banks be extremely resilient in the face of unforeseen calamities. For instance, it's difficult to imagine how retail finance would have coped during the global pandemic had cloud-based banking systems been less ubiquitous than they were. Moving forward, the next generations of banking platforms are only going to expand on this key characteristic.
4.) Allows Complete Interoperability
One issue that used to plague older banking platforms is the lack of integration, which often left banks running multiple systems in parallel. This can be problematic, as significant fallible human input is often needed to reconcile data between different systems and business units. This ultimately meant that retail banks could be slow to capitalize on new developments.
Next-generation platforms are now designed to offer out-of-the-box interoperability for all branches, business units, and departments, helping banks move away from data silos and manual data reconciliation. Soon, upgrading to these platforms will be necessary to keep up with the pace of retail banking innovation.
5.) Allows Continuous Innovation
Coming off the previous point, better interoperability will allow banks to massively speed up their innovation cycles. Having data immediately available to policymakers and business unit heads as it comes in will give banks a much less risky way of developing and testing new financial products and markets. This will ultimately have positive implications for the resilience, relevance, and adaptability of retail banking institutions.
6.) Highly Autonomous
Thanks to more advanced AI and machine learning (ML) capabilities, retail bank platforms can implement more advanced automation scripts than were ever possible. Better automation allows smaller teams to serve larger numbers of clients at higher service levels and also permits the delivery of banking services even on holidays. When properly set up, newer generations of bank software can enable uninterrupted service throughout the year.
7.) Proactive Security Features
AI and ML in new banking platforms can also keep accountholders and communities safe. Cutting-edge banking platforms are already detecting new patterns of financial crime even before they are known to human analysts, thanks to the massive jump in capabilities of today's AI and ML modules. Moving forward, the wider implementation of these systems will serve to create a more secure banking experience for all retail customers.
Keep Your Bank Relevant with a Next-Generation Banking Platform
Retail finance has changed substantially in the past decade. In particular, fintech businesses and card providers have made major inroads in consumer market spaces that used to be dominated by retail banks. Retail banks were initially slow to provide services that would have made them a dominant force in e-commerce, allowing their competitors an early advantage.
However, retail banks have made a huge comeback, just in time to take advantage of the massive acceleration in digital adoption in recent years. A growing number of consumer-focused financial institutions are leveraging their size and stability with new systems to recapture a substantial piece of the retail finance market and lay the groundwork for a more all-encompassing consumer-banking experience.
This remarkable turnaround was only possible thanks to the timely adoption of new banking platforms. It's now clear that any retail financial institution that wants to maintain relevance in the face of the credible threat posed by emerging fintech needs to provide the seamless financing solutions ordinary consumers desire. Additionally, they also need to build on the security, flexibility, and autonomy enabled by earlier banking platforms.
If your bank still uses an earlier-generation banking platform, it may be time to consider an upgrade. Newer banking platforms are not only improvements in terms of raw computing power but they are also much better suited for meeting the needs of today's retail finance markets. Because of their open architecture, they are also likely to remain potent for many years to come, making them a worthwhile investment.
Read Also:

How Much does it cost to develop NFT Marketplace in Dubai?

How Much does it cost to develop a Mobile Application in Bangalore?

How Much does it cost to develop a Mobile App in Mumbai?

How Much does it cost to Develop a Mobile app in Chennai?

How Much does it cost to develop a Mobile Application in Pune?

How Much does it cost to develop a Mobile App in Kolkata?