February 11, 2023
Posted by:

Admin

Category:

Blockchain Development, Technology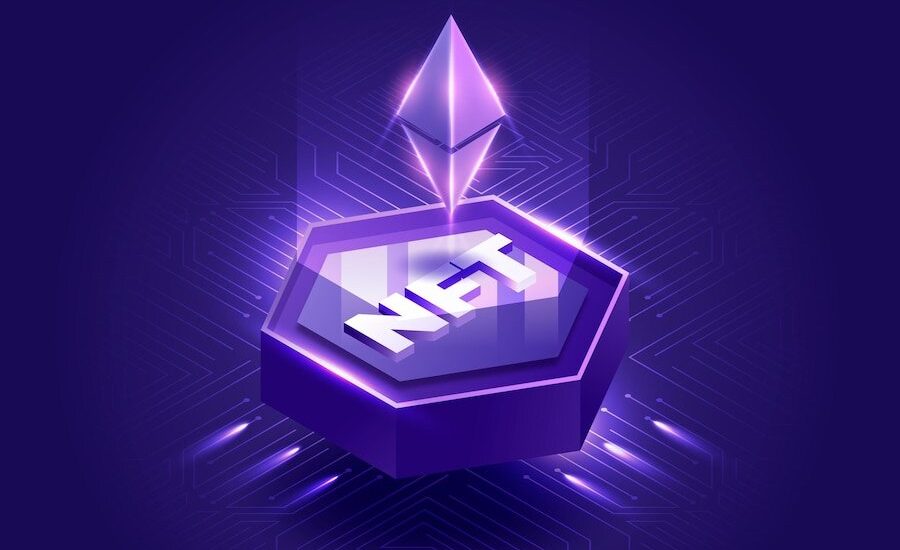 Non-Fungible Tokens (NFTs) are a revolutionary form of digital asset transforming how businesses operate and earn revenue in the digital age and unlocking a new world of opportunities, whether creating, selling, and marketing digital assets, generating new revenue streams, or even creating entirely new business models. This article will take a closer look at NFTs and how they are revolutionizing the business world.
Understanding NFTs & Blockchain
NFTs are unique digital assets stored on the blockchain, allowing for the secure and immutable tracking of asset ownership and usage, and because of their ability to be programmable, it means they can be used to create digital items, like artwork, music, and other digital assets.
NFTs are becoming an integral part of the new digital economy, and many businesses are taking that on board; by utilizing blockchain technology, companies can create digital assets that can be bought and sold the same way as physical items they already sell. This is opening up new streams of revenue to allow businesses to create and monetize digital assets securely. For businesses looking to secure their future, this isn't a bad path to take.
Related Articles:

How Much does it cost to develop an NFT Sports Marketplace?

How does NFT swapping empower the Gaming Industry?

How much does it cost to develop NFT Marketplace in Dubai?
NFTs in the digital age
The digital age has created a new way for businesses to operate and generate revenue; they no longer need to sell their goods in person. Now with the emergence of further digital technology focused specifically on cryptocurrency, companies can easily create, sell, and buy digital assets; NFTs are the latest addition to the digital asset trend.
The introduction of NFTs to business has forever changed how businesses can interact with customers; by utilizing NFTs, companies can create digital collectibles that customers can buy and sell as part of loyalty reward programs, promotional offers, or surprise giveaways. How customers interact with these avenues also gives businesses an insight into consumer behaviors and preferences, and all of this data is valuable. You can learn more about your customers than ever before and boost your revenue streams.
How to create NFTs
Creating NFTs is straightforward; you need someone who is creative on your team to create the actual item, then find a platform to host it and launch it. Most platforms offer tools and services to help businesses create and manage NFTs. Research is paramount at this point, as not all platforms are equal.
You also need to use the Ethereum blockchain to manage your NFTs. This means you will first need to invest in some Ethereum for the fees associated with NFTs.  
Related Articles:

How to build an Ethereum dApp with integrated web3 monitoring?
When it comes to creating NFTs, businesses need to consider the type of asset they want to create and the platform they want to use; both make a difference when it comes to selling. You don't want to be creating something for the wrong platform where people aren't interested. In the early days, decide how you want to distribute and market your NFTs. Moreover, consider the legal implications of creating and managing NFTs, such as copyright and intellectual property laws and applicable regulations. Take this sort of action before you begin the NFT creation, buying, selling, and trading.