March 13, 2023
Posted by:

Admin

Category:

Business Models, Innovation, Technology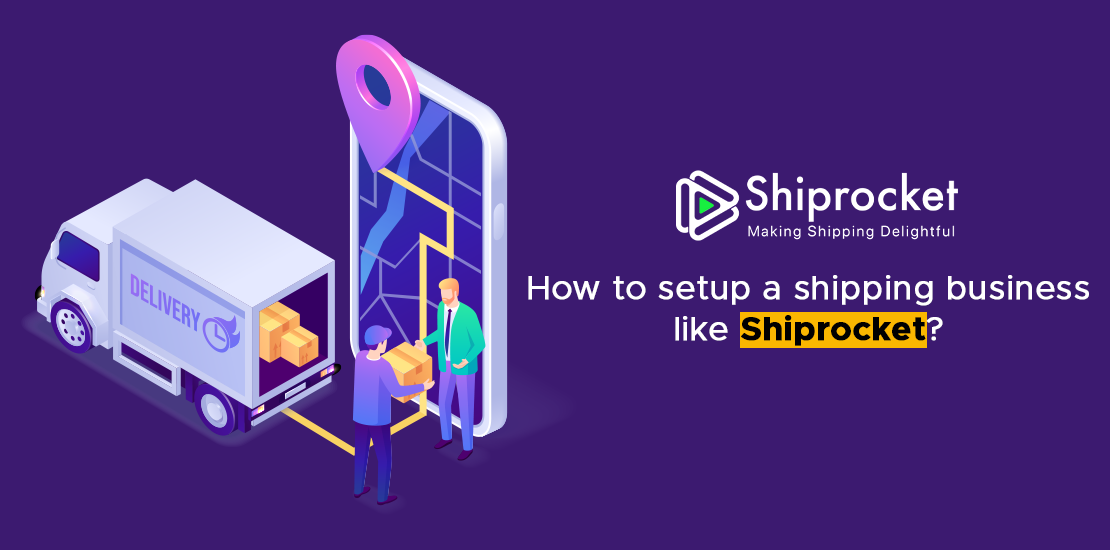 Our most valuable resource today is time. And a lot of people use on-demand delivery services to conserve this priceless resource as much as they can.
And it's not just necessary; it's also very advantageous.
Deliveries made by couriers are hardly a modern business. The changes this industry has recently undergone are a result of on-demand businesses. Due to the expansion of online services, instant courier services are highly sought after by contemporary consumers. Therefore, courier app development companies created one that provides courier services to deliver items to their desired location. Mobile applications with advanced capabilities should be available.
Over the past few years, the number of apps for tracking packages and courier services has increased significantly. As a result, the $400 billion market opportunity for the courier service industry.
It provides round-the-clock customer service, giving the business a competitive edge and allowing it to grow. The courier app enables consumers to order individual packages while at home with just a few taps.
Customers are now willing to pay for same-day delivery services to the tune of 41%. A 2-hour delivery window is something that 24% of online shoppers are willing to pay extra for.
Building an on-demand courier delivery app like Shiprocket can therefore benefit businesses by bringing in more revenue and enabling them to reach a wider audience.
Anyone thinking about setting up an on-demand shipping platform like Shiprocket then you going to find this article extremely helpful.
This article will cover the Features, business model, and cost of Shiprocket app development.
Types of Courier Delivery app depending on Different Business Models
When it comes to building a courier delivery app, there are numerous business models to consider. Some of these business models are as follows:
Postal and courier service software
This business model is followed by companies that have recognized the importance of mobile applications and have subsequently leveraged them to their advantage. FedEx and DPD are two well-known companies that use mobile applications in their parcel and courier services.
Additionally, the former offers a unique mobile application for same-day delivery. The latter is similar in that it has a complete customer admin panel. In addition to printing labels for the packages, this panel enables them to create shipments.
Package tracking aggregators
The data from all the carriers are gathered at one point in this type of business model. In this business model, the company only needs a single application to track all of the packages, regardless of the carrier.
By using its ID, packages can be easily added. Additionally, the app's push notifications inform the user of the status of their orders.
Branded delivery and integrated solutions
In this kind of business model, businesses use mobile applications with an order tracking feature. A full range of successful delivery is also offered by some online retailers.
The main benefit of using this app is that it lets the user know whether a package is ready, has already been shipped, or is in transit.
By offering convenience and transparency to their end customers, many retailers use these branded package delivery apps to gain an advantage over their competitors.
Benefits of Courier App Development like ShipRocket
Let's look at a few advantages of developing a courier app.
Convenient Online Booking
By scheduling their delivery and entering the type of package they are sending and their destination, users can take advantage of this feature. They could also research the cost of having a package delivered online from their location to the desired address.
Reduced Paperwork
It is impossible to keep track of every piece of package documentation. However, the use of paperwork is drastically reduced by on-demand courier apps, and all customer and package information is saved until delivery.
Consistent Updates
As drivers move from sender to receiver, rendering a product can occasionally be difficult. The situations being handled by drivers must be known to management.
You can learn every detail about your package from the app notifications. The fact that this feature gives customers the assurance that their packages will be delivered will be helpful to them.
Both users and drivers will benefit from these push notifications because it will lessen their stress.
Effective Inventory Management
This function is yet another crucial element of a logistics business. Additionally, the software will give you the necessary administrative advice for your warehouse. You will be able to locate your inventories and follow the status of each warehouse with just a tap.
Customer satisfaction
Customers won't have any trouble scheduling their packages for delivery thanks to the on-demand courier delivery services software. They can also easily and without hassle schedule their orders.
An app with a simple user interface would be well received by users. By providing options for feedback, you can improve the procedure and gain knowledge of flaws.
Features To Include for Building On-demand Courier delivery ShipRocket Platform (For Customers)
We'll go over the main components of an on-demand delivery app in this section.
Before that, we'd like to point out that you'll probably need to create 3 versions of the delivery app during its development:
for customers.
for couriers.
Admin panel.
Furthermore, you can create all three as part of a single solution or separately.
We've determined that the easiest way to organize this data would be to separate the article into three sections, one for each version.
We'll look at the main features of the customer version in more detail in this section.
Features of Customers Panel
Sign Up and Profiles
The sign-up process for a delivery app ought to be optional since you don't need to know any personal information prior to checking out.
If you still wish to, you can request the bare minimum, such as name and/or email.
But in the future, when the order is finished, you might need:
Name.
Phone number.
Pick-up address.
Payment option.
Additionally, you can encourage users to sign up for an account in exchange for extra benefits like bonus points that can be redeemed for goods. As an alternative, you could provide users with a client card upon account registration that will entitle them to a $5 off coupon for their initial purchase.
In order to save time when using your services repeatedly, customers could save their addresses so they don't have to type them in again.
Home Screen
For delivery services, the Home Screen functions as a sort of gallery where all services are displayed.
It's important to note that while for delivery services the Home Screen should be the first page that appears after clicking on the link, on some platforms this screen only appears after signing in.
From this point on, users should have the option of continuing with or without an account.
The company's and its services' details ought to be listed on this screen.
Users should have access to the following:
Services.
contact information.
search bar.
Categories (if you deliver something specific) (if you deliver something specific). Food, medication, flowers, and other items are examples of possible items.
Details about the business (About Us, Blog, Social Media, etc.).If your monetization model includes advertising, it's also the ideal place to advertise your partners.
Sorting & Filtering
Depending on your business model, you may or may not require this feature. Let's explain.
Therefore, if you collaborate with partners, you can start by letting customers choose the precise services they want you to provide.
You might need to first filter this by category (supermarkets, restaurants, pharmacies, office supplies, and so on).
Once the category is selected, the filters will be entirely dependent on what the customer wants to order. A broad list could look like this:
Pricing strategy.
"Near me". You'll need their geolocation to be able to offer this feature to customers.
Ratings.
The Order Screen
This screen is typically used in two ways in a customer on-demand delivery app.
The first is for use as a check-out. Customers should be able to view their final order and order details here.
This could include:
The location of the order.
The items ordered as well as the quantity.
This can include:
The store from which the order was placed.
The items ordered, as well as the quantity.
The total price, as well as the price of each item, plus the cost of delivery.
Time for delivery.
The location bar.
The courier conversation and a comment section.
It's a brilliant idea to include a real-time order tracker so users can keep track of their orders as they "travel" through the city.
Allow users to access the payment gateway from here. Don't forget to offer them the option of paying in cash when they receive their orders.
Alternatively, if you don't have specific partners and deliver whatever users request, this is a screen where they can place an order.
You'll need the following personal and order information:
The store's name.
Pick-up location.
Date and time of delivery (or any time soon).
Name.
Phone number (primary and "backup" in case users do not answer the phone).
Calendar
You may require an in-built calendar for customers to set the date and time of delivery if they do not require it immediately but in a couple of hours or days.
Furthermore, calendars are an excellent way for users to remind themselves not to forget when their orders should arrive. You can also allow users to sync their calendars with your built-in calendar so they can receive reminders on their phones.
Chat and Feedback
Clients will require a chat to communicate with couriers.
It's also critical for users and couriers to be able to leave comments about anything important regarding deliveries. It could be a pick-up point specification, an order status update (perhaps the color a customer chose is no longer in stock), and so on.
Regarding feedback, it serves as a kind of incentive for couriers to work as efficiently and quickly as possible — excellent feedback and performance = extra payment.
Payment Gateway
You should provide a convenient and secure payment gateway to make the ordering process run smoothly.
Typically, the best payment gateways for a customer are:
Are consistent with your delivery of mobile and web-based apps, as well as various OS options.
Allow the use of all popular payment methods such as a credit card, Google & Apple Pay, PayPal, and so on.
Work quickly and without pauses.
Provide strong data security for users.
Features of On-demand Courier Delivery Platform (For Couriers)
A version of an on-demand delivery app for couriers should have the main features listed in this section. We do want to make a preliminary point, though.
Since it's practically impossible for couriers to use PCs and laptops while delivering orders, you should consider how they will access an on-demand delivery website.
For that reason, we advise you to either use a framework that will enable you to create a delivery app and a website using a single piece of code or make your website mobile-friendly.
Sign up and Profiles
The initial sign-up process for couriers shouldn't take long, just like it does for customers.
So that you don't turn them off by "hiding" some information, you should let them check everything they need on the platform before signing up.
However, they'll need to provide quite a sufficient amount of personal information before they can actually begin working with you.
Typically, the following personal information is required to join the delivery team:
Full name
Email and phone number
Home address
Identity document.
A driver's license (in case they need to use a car).
The signing of the Privacy Policy Agreement.
A medical handbook and others.
Furthermore, to ensure that your potential couriers use their documents and not someone else's, you might employ some form of video identity verification.
Ordering screen
Here, couriers can view new orders and keep track of those that are already in progress.
Furthermore, it's essential to keep track of the information from their previous orders because you never know when you'll need confirmation of payment or a delivery date.
They can access user comments and chat about their deliveries here as well. There should also be a place for customer reviews and ratings next to each order after it has been delivered.
Customers' comments about the pick-up address and other details should be visible to users prior to the order being completed.
Maps and navigators
You can incorporate a map and navigator into your on-demand delivery app to save couriers time. Some of them might not be accurate enough or made specifically for a particular mode of transportation.
It's in your best interest that deliveries go as smoothly and quickly as possible, so by creating your own or selecting a great one to integrate, you make sure that it'll show the fastest and safest routes.
Calendar
Such delivery services typically operate on a flexible schedule rather than one that is set in stone. However, it is still clear that some form of control is required.
The workflow can be set up so that couriers can schedule their working hours in advance using the calendar.
Additionally, you can specify the minimum number of couriers required for a specific timeframe. The window closes as soon as the time is reserved.
Since it's typically based on hourly rates, couriers can use it as a planner to manage their working hours and, in turn, track their income.
Admin-Panel for an On-Demand Delivery Platform
The features in this section allow managers, administrators, company owners, and the delivery app development team (during app development) to manage the application's technical aspects and workflow.
Content Management
You'll need a screen in your delivery app that will display the details of the partners whose products you deliver, depending on what precisely you deliver.
Only a select few delivery companies on the market use drones, a cutting-edge delivery method.
Functions frequently include Adding/removing partners from the list.
Taking care of things (like adding new products or displaying discounts).
Updating partner information (name, working hours, pictures, delivery price, and so on).
Order Screen
This feature will be necessary to manage the ordering flow when building an on-demand delivery app.
View the current orders list.
possess new ones accessible.
Look at completed orders.
view order particulars (comments, price, payment option, feedback, etc.).
If you need help, chat to customers.
From here, you can use pins on the map to see which courier was assigned to which order. It can assist you in limiting the number of couriers operating in a specific area at a particular time.
Courier Management
You'll need to direct your couriers and keep tabs on their performance in addition to managing the ordering flow and the information from your partners.
The following features are possible:
Tracking of working hours.
Payments are being transferred.
Management of the working area and the route.
Logistics experts and technical support.
Access to feedback and rating.
Courier leaderboards for tracking productivity.
Calendar management (for example, closing the time if these working hours are full) and other tasks.
Metrics
It is critical to include metrics collection and analysis features in delivery app development.
You can monitor:
The total revenue.
The number of orders per day, week, and month.
The revenue generated by orders from each individual partner.
The courier payment fees.
The bounce rates, among other things.
Instead of simple tables, the data can be presented as infographics for your convenience and dynamic visualization.
How to build an on-demand courier delivery app like ShipRocket?
Building your own on-demand courier delivery app like ShipRocket will never be easy, no matter which approach or business model you choose. You must make several decisions in the order listed below.
Create your concept.
The first step before beginning app development is to create a flowchart to better understand and conceptualize the process flow. Develop questions such as Why a courier app? How do you grow? What is the scope of the future? Every question must have an answer or a solution. Analyze each concept to avoid roadblocks in the upcoming app development.
Select an appropriate business model.
The first step is to select the most appropriate business model. We have already discussed the major business models used in the on-demand courier delivery industry.
You must decide whether to use a branded retailer shipping app, a postal service app, or an on-demand parcel delivery app.
To make the best decision, consider your company's specifics, audience, long-term goals, available resources, and many other factors.
Specify your company's objectives and requirements.
Starting an on-demand courier service entails more than just creating a mobile app. You must comprehend the particulars, opportunities, and requirements of your business model.
You must also consider factors such as the geography of your delivery service. You must find answers to questions such as:
Will it be limited to a single city, the entire country, or the entire world?
What types of delivery will you provide?
What is your preferred average parcel size, weight, and packaging type?
All of these questions will have an immediate impact on the scope and functionality.
Determine the proper feature scope.
After you have completed all of the theoretical aspects of your concept, you can begin working on the practical implementation. You can begin by ranking your requirements and documents in order of importance. Create a functional specification here to specify all of your requirements.
Your product's scope and functionality can vary depending on your specifications and business models. However, there are a few essential features that must be present in courier and parcel delivery applications. Let us examine them.
Build an MVP
An MVP version is required before showcasing your courier app. It will shorten the time spent developing apps and facilitate user feedback. A minimum viable product (MVP) has the necessary foundational features.
The MVP can be made available on the Play Store and App Store to gain some additional users. You can test your app concept with an MVP and make feature updates in response to user feedback.
An individual can quickly gain traction and attract investors for their project by developing an MVP. Additionally, it provides analytical reports for your product validation, which is crucial when developing an entire app.
Testing
Any software should undergo quality assurance testing before being made available to consumers.
After being created, your courier delivery app needs to go through testing. This step involves testing each component to ensure that it performs as intended.
The following tests are necessary for this application:
Speed testing
UI/UX testing
Security checks
Performance testing
Functional operating tests
Launch, Learn, and Improve
People frequently make the mistake of submitting a full-fledged application right away. Designing the minimal viable product (MVP) after prioritizing the project's features and scope would be the logical course of action.
Customer feedback will be useful once the MVP is made available on Google Play or Apple Store. In addition to this, the reports and analytics may also provide you with insightful data that will enable you to base business decisions on it.
One should concentrate on ongoing updates and improvements instead of post-launch activities.
Launch, Learn, and Improve
Going for a full-fledged application right away is a common blunder that many people make. The logical course of action would be to create the minimum viable product (MVP) by prioritizing the project's features and scope.
Once the MVP is available on Google Play or the Apple App Store, customer feedback can provide critical information. Not only that, but you may gain valuable insights from the reports and analytics, allowing you to make business decisions based on that information.
Leaving post-launch activities aside, one should concentrate on ongoing updates and enhancements.
Maintenance of the App
The success of an app depends on testing as well as post-launch maintenance. An app has a front end, back end, user interface, and a sizable amount of database ID stored.
Due to the numerous opportunities for a problem to arise or a programme to be updated to enhance performance, professional maintenance staff is needed to handle these tasks.
The advantages of post-launch app maintenance include the following:
Enhances consumer satisfaction
Rapid error detection and correction
Favours business expansion in the mobile application market
Makes mobile security stronger.
Technologies Required to Create a Courier Delivery App like ShipRocket
Native Mobile App Development: iOS (Objective C, Swift), Android SDK (Java)
Hybrid Mobile Application Development: Ionic, React Native, Angular, React JS, Xamarin, and others.
GPS Tracking: Core Location Framework for iOS, Google Places API for Android
For Payment Integration: Square API, Braintree, Stripe, PayPal, e-wallets
Directions (Navigation): Google Maps, MapKit
For Cloud Storage: Amazon AWS, EC2, RDS, S3, Digital Ocean, etc.
Push Notification integration: Twilio
How Much Does it Cost to Build an app like ShipRocket?
The cost of an on-demand courier delivery application like ShipRocket depends on a number of variables, which must be understood when estimating the cost. Some of the determining factors that have an impact on the estimated cost of developing a courier delivery app are listed below.
The mobile app development company you intend to work with for the designing and creation of apps.
Which mobile platform are you targeting? Are we talking about iOS, Android, or both? Depending on your needs, you can select either one of the platforms or both.
You'll need your mobile app development company to provide post-launch client services.
Which set of features are you hoping to include in your courier delivery application?
Do you want to create an MVP or a finished application?
Taking into account all of the aforementioned factors, we have determined that the approximate cost of building a courier delivery application like Shiprocket will fall in between $15K and $45K USD.
Conclusion
Courier delivery application is the heart of any courier & parcel delivery business in today's technologically advanced world. However, simply developing a courier and parcel delivery app is insufficient. There are numerous factors to consider, which have already been discussed in this blog.
We hope this blog has given you a clear understanding of courier and parcel delivery app development.
So, if you're ready to build your courier app, get in touch with DxMinds to get cutting-edge solutions for your company.
FAQ's
What is the cost of developing a courier delivery app?
It is entirely dependent on your needs and the features you require for your courier app. Charges for a simple app with fewer features would be minimal, but if you wanted to add multiple features, the charges would be based on all features.
How long will it take to create a courier delivery app?
In general, there are numerous factors to consider when developing a courier delivery app, including app features, designs, final testing, and much more. To build a courier delivery app, allow at least 10-12 weeks for all of these elements.