January 24, 2023
Posted by:

Admin

Category:

Famous App Analysis, Mobile app development cost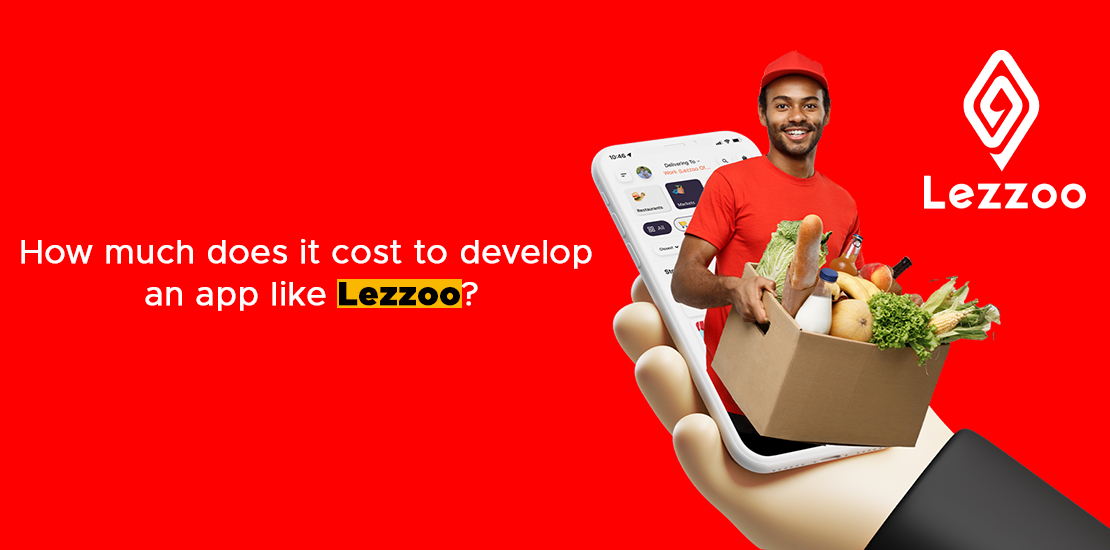 Speed is a thrill for food and grocery aggregators. Speed and efficiency are now the most important factors influencing how users shop for groceries because deliveries are made more quickly than ever.
The ability to order anything from anywhere and have it delivered on time to their doorsteps has empowered customers who use mobile apps to make purchases and don't have time to go to the grocery store or don't want to deal with parking and traffic.
A new online delivery sub-vertical called Quick Commerce, or q-commerce, with a USP of deliveries within 10 to 30 minutes of ordering, was created as a result of the pandemic's effects on the supply chain. The focus of this model is on establishing micro-warehouses close to the point of delivery and limiting SKUs to under 2,000 high-demand items.
According to sources, Iraq's eCommerce industry generated more than $4 billion in total revenue in 2017 and is expected to grow by 10% by 2023.
The major factor driving the expansion of the e-commerce sector in Iraq is the country's increased use of online shopping and payment methods, which has increased internet penetration to a current rate of 75%.
Lezzoo one of the On-demand food and grocery delivery app in Iraq has made people's life so easy and comfortable by saving their time and effort in daily shopping
Additionally, people are taking better care of themselves and prefer to visit grocery stores less frequently. Even if they do, they wear a mask, sanitize themselves, and then make their purchase. Therefore, the creation of grocery delivery apps is becoming increasingly popular among online businesses and new business owners.
If you want to create such an app, you will have to pay some development costs. In this article which is crafted by a Top Grocery app development company, we'll discuss the various factors that influence the cost of developing a Lezzoo-like app, its features, and its process. Continue reading!
Grocery delivery apps by categories/types
Knowing the various types of grocery delivery apps is important before you begin developing one. It can guide you toward the solution that is best for your business and connect you to the elements that go into the creation of an app.
Aggregate app
It serves as a platform for grocery shoppers, introducing them to nearby supermarkets. Since the delivery of the goods to the customers is not dependent upon this type of grocery delivery app, it only serves as a medium. As a result, not the app owners but only the store owners perform this process
Marketplace app
Similar to the aggregator model, this category of grocery delivery apps also arranges for grocery delivery. In this model, various grocery stores work together with the app's owner to deliver groceries quickly.
Single store app
The category functions as a self-owned app for different grocery stores. Orders are managed by the store's owner through a dedicated app.
Grocery chain app
Similar to single-store apps, grocery chain apps involve the collaboration of numerous business owners who make order management and delivery of items from multiple grocery stores possible.
Personalized grocery app
When it comes to developing specialized apps for grocery delivery, this category is very effective. You will be in a position to implement the necessary components to enhance user experience and streamline the app. Entrepreneurs, owners of grocery chains, well-known brands, and business owners of start-ups tend to favor this model.
Factors Affecting the Cost of Developing a Grocery and food Delivery App like Lezzoo
Numerous factors affect how much it will cost to develop a grocery app like Lezzoo. One needs a clear concept before developing a grocery shopping app. Here, we've put together a list of some of the most common components to better estimate it.
Selecting the essential features of a grocery app
The grocery app has three interconnected panels. Therefore, the feature set is divided into sections based on these panels.
Customer panel
Registers & Sign In:
For users to create their profiles and begin using grocery app services, this fundamental feature is essential. They may have a variety of options for signing up or registering, such as an email address, a social media account, or an Apple ID. Additionally, they log into the app using their mobile number and OTP (one-time password).
Creating a user-friendly interface: Lezzoo has a tidy, clean interface. Our experts make sure your on-demand grocery app has a similar experience. Your app's interface needs to be user-friendly, intuitive, and visually appealing.
Search Bar
By making it simpler to search for their preferred grocery item in the app, this feature enhances the user experience. They can expand their search to find the best options by adding additional filters. The search will also offer sorting options so that users can list their items in order of "Most bought," "Low to high/high to low price," "Most relevant," etc.
Delivery/Order Tracking:
Customers can track their orders with the on-demand grocery delivery app and receive updates in real-time. Users can clearly understand the actual delivery time with the integration of delivery executives' location tracking.
Clear Navigation: Users can quickly find the items they are looking for under clearly defined categories with the help of clear navigation, saving time and effort.
Personalized offers. By keeping track of users' product browsing and previous purchases, the app can use them to understand user preferences and present tailored offers.
Push Notifications: These help users stay informed about new deals, flash sales, ongoing specials, and discounts on the app. By doing this, you can increase app usage and client engagement.
Order Cart: Customers can check the cart to review the added products and the billing information.
Simple Checkout: To increase conversion rates, users should be able to place an order in just a few easy steps.
Track deliveries in real-time: Customers should be able to track their orders in real-time so they can see whether they have been accepted, packed, or transported, and how long it will take for them to arrive at their door.
Delivery Address: The app monitors the customer's address and identifies the closest retailer for delivery.
Accurate Location: The app must choose the customer's exact location without requiring the user to manually input too many details.
Order management:
This feature enables users to manage every aspect of their orders, from ordering groceries to canceling orders and submitting inquiries.
Improved Product Search: The on-demand grocery app needs to incorporate an intelligent search feature that will let users quickly find the necessary products using precise keywords.
Wishlist:
Groceries can be added to a wishlist so that customers can buy them later.
Comparing Prices: Making it possible to compare prices for various products in order to assist users in making wise purchase decisions
Sharing a Cart: Shoppers can share their shopping carts with friends and family using the cart-sharing tool.
Multiple Payment Methods:
Digital payment options are specifically integrated to make buying groceries from delivery apps easier. They give customers a lot of choices, including credit/debit cards, net banking, cash on delivery, digital wallets, and others.
Review and Feedback Section:
This feature is crucial for evaluating the executive's service and delivery quality. Additionally, the apps might have a feedback section where users can ask a question about a specific order.
Admin Panel
Customized Dashboard:
A dashboard with digital tools will assist administrators in monitoring, controlling, and evaluating various grocery delivery procedures. It includes managing orders, streamlining deliveries, confirming information about clients and suppliers, and much more.
Order/Delivery Queue Management: When customers place numerous orders, this feature comes in very handy. This feature will align those orders that are placed more frequently with higher priority since some customers might use premium subscriptions to receive their orders first. In conclusion, it contributes to the efficiency of the grocery delivery and order placement processes.
Manage Payments:
The grocery delivery app is integrated with safe payment methods, and administrators can view all the transaction information. This function is very helpful for dealing with missed or delayed payments or any other transactional issues. They can then process refunds or compensate the customers for the canceled order.
Inventory management:
This function assists administrators in keeping track of the supply of food items purchased from vendors and supermarkets. On the customer panel, they can display "Out of Stock" and "In Stock" items.
Secure Data Management: This feature is very helpful for securely managing all the data from customers, vendors, delivery drivers, and grocery stores. Sensitive data is protected by its integration with mobile-based cloud platform security.
Offer/Discount Promotions: Admins have the power to repeatedly promote the newest offers to customers. Displaying ads on the app makes it very simple to carry out these tasks.
Delivery Panel
Geo-Location Services: This function integrates route-finding and location-tracking APIs. It makes it easier for delivery personnel to get to customers' exact locations on schedule.
Accept/Reject Delivery Request: This function enables delivery staff to accept or reject orders based on their level of inactivity
Delivery Request Notification: This feature will make it easier for store managers to communicate with the delivery agent by sending out notifications in real-time. They can quickly get to the stores, pick up the groceries, and have them delivered to the appropriate buyers.
In-app Calling/In-app Chat
This feature makes it easy to call or chat with customers and grocery store owners. This is yet another important feature that makes it easier for delivery staff to communicate about orders and deliveries.
Technical considerations and additional integrations
Creating the UI/UX designs and maintaining the app are just a few of the technical considerations that go into calculating the cost of developing a grocery app. Let's discuss each element and determine its importance:
App Complexity
The set of features, architecture, and core functionalities will determine the complexity of your grocery delivery app. To help you understand, a simple app combines basic UI/UX elements with backend compatibility that is open-ended. While a complicated app has all the required parts and third-party integrations.
Selection of Platform
One of the primary determinants of the cost of developing a grocery app is whether to use native, hybrid, or cross-platform development. It all depends on who you are trying to reach; if it's just users of Android or iOS smartphones, you should go with native app development.
Hybrid apps are typically web applications that can be downloaded from search engines. They are comparable to native, but they also have a website and app stores.
The best options for this are cross-platform applications. This platform is ideal for your business if you want to reach a sizable potential customer base with your grocery delivery app. It covers both the iOS and Android operating systems.
Technical Reporting
One of the most important steps in the creation of a mobile app is this one. It outlines the entire app architecture as well as the process flow, coding standards, tools, user personas, timeframes, functionalities, and budget.
UI/UX Design and prototyping
Making a prototype of your grocery delivery app will enable you to track its development's advancement. It aids in the development of an app's architecture and displays the features that are required for a high-quality user experience.
The prototype will be combined with the UI and UX designs once it has been finished. Your app will get features like usability, interactive elements, page navigation, and many more from this point on.
Deploying App Architecture With Backend
Your on-demand grocery delivery app will need to sync the data with secure data storage, preferably a cloud platform. Additionally, this procedure will make use of backend development technologies, which fall into two categories: custom-based services and backend-as-a-service (BaaS).
Your own architecture, built with only a few functions, will be included in customized services. BaaS includes third-party integrations like AWS, Google Cloud Platform (GCP), and Firebase.
Third-Party Integrations
While some key APIs should be accessible in an on-demand grocery delivery app, these integrations are optional. It has features for mobile access, cloud APIs, social logins, GPS-based integrations, and payment gateways.
Some of the APIs are also based on monthly, quarterly, or yearly plans, and the costs of these integrations vary accordingly. You, therefore, have the power to decide based on the needs of your company.
Q A & Testing
One of the most important steps in the app development process is making sure your app functions well. Specific tools are needed to carry out various tasks for the technical aspects of testing the quality of your app.
The usability, performance, security, and functionality of mobile apps are all examined during the process. Your grocery delivery app won't be released on the marketplaces until every aspect of its functionality has been verified by the QA and testing team.
Update, Support, and Maintenance
Even after it has been released, your grocery delivery app needs to be updated with the newest features while keeping its core functionality for a seamless user experience. Technical assistance and recurring maintenance are included. And for this, you'll need a team that can steadily maintain your app and keeps it up to date for use.
Necessary team size
To create a grocery delivery app, you will need an entire team of app developers. This element will assist you in determining the budget necessary to hire the mobile app development team and other specialists who can contribute to the realization of your vision. On the team, there should be:
UI/UX designers
Front-end developers
Back-end developers
Project manager
QA & app testers
Depending on your budget, you can adjust the number of team members for each expertise. However, you will need their knowledge to make sure that every stage of the development of the grocery app is evaluated with high-quality results.
The App Development Team's Location
Employing an app development team can be expensive depending on where you live. Hourly rates are decided upon by the project's designers, developers, and QA specialists. The costs of the team from various regions, including Asia, Europe, America, Australia, and the Middle East, can be compared.
| | | |
| --- | --- | --- |
| Location | Native Apps ($/hour) | Cross-platform Apps ($/hour) |
| North America | 40-45 | 40-50 |
| Australia | 30-40 | 30-35 |
| Europe | 30-35 | 35-40 |
| Asia | 15-25 | 20-30 |
Selecting the appropriate technology stack
Technologies for creating mobile apps advance annually. By picking the best tech stack for your grocery delivery app, you can also take advantage of this transformation. And once you have a comprehensive list of popular tools and technologies, you can calculate the cost of incorporating them into your app. Take a look at this:
Push Notifications: Push.io, Twilio

Frameworks: Ruby on Rails, React Native, Xamarin, Ionic, Flutter.

Payment Methods: Stripe, EWallets, Braintree & PayPal

Database: Hbase, Firebase, MailChimp Integration, Cassandra, MongoDB, Postgres.

Real-time Analytics: Cisco, IBM, Hadoop, Apache Flink, Spark, BigData

Cloud Environment: Azure, AWS, Google Cloud

Location: Google Maps, Map Box, Geocoding API.
Business models for Grocery Delivery App Development
The three types of business models for app monetization are subscription, commission, and advertisement. The development of an on-demand grocery app serves different purposes. Let's quickly understand them:
1. The Subscription Model
The subscription model focuses on showcasing various pricing plans based on monthly, quarterly, and yearly cost valuations. In this model, grocery delivery apps provide memberships for a predetermined amount of time, as chosen by the users. They may benefit from various offers and premium services through this membership.
2. Commission Model
This business model is the most popular because it works so well for both business owners and grocery vendors. It operates by charging a small fee to both the seller (for selling the groceries) and the buyer (for purchasing goods from their app). A predetermined percentage of sales processed through the grocery delivery app determines the chargeable amount.
3. Advertisement Model
With the help of this business model, different vendors, and grocery sellers can monetize their operations by running their ads on the platform. When managing orders and delivering groceries, integrating this model makes it easier to acquire customers more quickly.
You can determine the appropriate pricing strategy for your project by choosing the type of grocery delivery app and putting the appropriate business model into practice.
How Much Does it Cost to Build a Grocery delivery app like Lezzoo?
Since the business model and the above-mentioned factors are what really differentiate apps like Lezzoo, the cost of developing them is extremely low. The cost of developing a simple grocery ordering app like Lezzoo can range from $25k to $50k, and with advanced features, it could reach $110k.
The cost of development is determined by a variety of factors, and at DxMinds technologies, we have worked hard to ensure that you receive the most affordable services and top-notch solutions.
We know it's a big gamble to put your business idea on the line, but we've been helping these organizations for more than a decade.
Conclusion
When social isolation and staying indoors are the new normal, creating apps like Lezzoo is a great idea. Working on a solution focused on a quick grocery delivery app can help you make multiple times as much money as eCommerce, which is both the current trend and the need of the hour.
We work with a group of developers who have a wealth of industry knowledge and experience creating products that are similar to ours. Their knowledge can help us develop a solution that generates substantial profits and present it on the screen.
If you want to find the best tech partners who can help you change the game, you've come to the right place. Our experts can contribute to your success story and assist you in producing excellent profits in a constrained amount of time.