October 12, 2022
Posted by:

Admin

Category:

Chatbot App development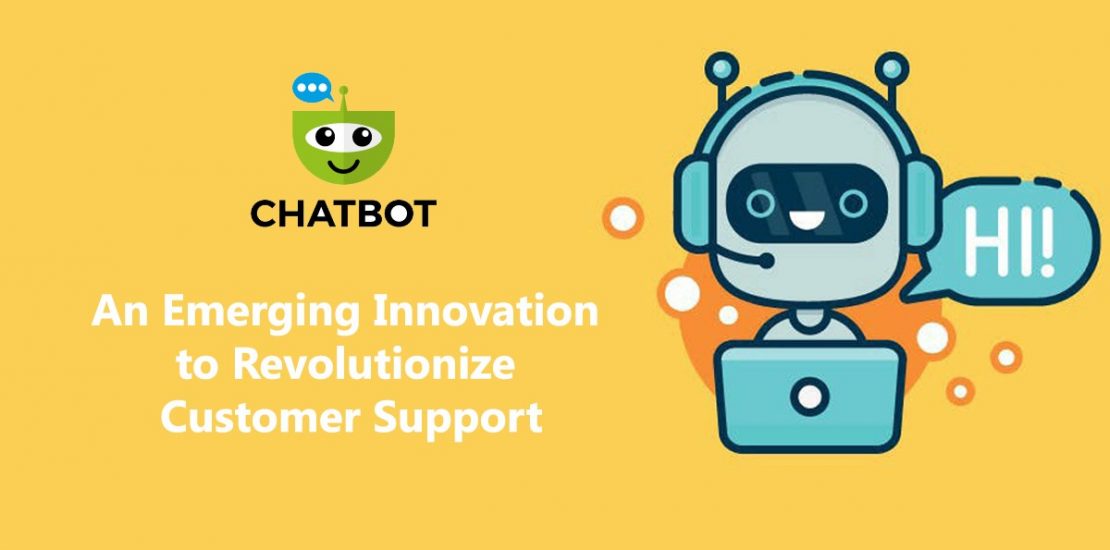 How Chatbots Help for Businesses Improve Customer Service?
The evolution of artificial intelligence, commonly known as AI has skyrocketed in recent years. With the enormous developments in science and technology, artificial intelligence has gained great prominence in most industries today. Lately, chatbots have been doing rounds on the internet and in IT companies. A relatively lesser-known virtual software, chatbots are increasingly being used these days to streamline interactions between businesses and people.
But, what are chatbots? What are they used for?
A chatbot, more commonly known as a bot is a software that simulates a chat or a conversation with a user in a natural tone of language. Chatbots are widely found in messaging applications, websites, mobile and web applications. With the spread of messaging applications, virtual chatbots that imitate human conversations have gained importance in solving various tasks. Chatbots are described as the most promising and advanced expression of interactions between humans and machines as they represent the evolution of a question answering system that leverages Natural Learning Process.
A chatbot is a virtual assistant or a companion that integrates into messaging applications, websites or websites and communicates with the user through auditory or visual texts. The enable the entrepreneurs and business firms to get closer to customers. Chatbots are basically tools that aid in improving communications and customer relationships and several brands uses chatbots to improve customer relationships, generate more sales and increase their digital footprint.
How do business use chatbots to at the forefront of innovation? How to they enhance and improve customer service? Are chatbots the right tools to achieve this?
Read on to know how various businesses generally use chatbots to excel in customer service and outshine their counterparts.
Productivity & Speed
As chatbots run on AI, they provide assistance and access to information and service almost instantly and efficiently. They provide quick response to users.
Consistent live chat
People can engage with chatbots, in the same way, they would do in an online conversation with a friend or with live customer support executives. Chatbots use natural language processing method, because of which they have the ability to analyse the customers' questions and provide effective responses at the wink of an eye!
Accessible 24/7
A chatbot can be accessed all day & all night, anytime & anywhere! Customers' needs or issues may pop us at unusual times and they tend to seek immediate action. Through chatbots businesses are available for customer service all round the clock and are able to answer the customers' questions and resolve issues anytime.
Curiosity
A chatbot will definitely spark the curiosity of a user. People would be instigated to explore and try out something new. A few chatbots also engage users by providing funny tips and joke that indeed amuse and entertain the user.
A smooth process with zero stress
To aid in the purchasing process of a customer, the chatbot can pop up on any product website to offer necessary information a product that a customer wishes to purchase. Chatbots offer a smooth and hassle-free mode of conversation whilst assisting the users. The usage of chatbots on a broad scale has reduced the immense stress faced by companies in resolving customer issues. With the advent of AI and chatbots, the cumbersome need of contacting the clients via phone calls and emails have been completely ruled out. The customers also find it less time consuming with no room for any frustration.
An innovative way to gather information
A long-form with multiple pages to gather a customer's information is boring for any customer. A customer will have to do it reluctantly if he or she decides to fill it. On the contrary, a chatbot bot spruces the situation! A chatbot can get any information that a long-form can, but with no friction or load. As stated earlier a chatbot can get any information from a user without any hassle.
Chatbots are amazing, interactive, engaging and interesting. In many, scenarios they offer better customer service than that provided by humans. Fascinating isn't is? As rightly perceived by many chatbots are a 'wave of the future' in customer support.
Conclusion-
In Every Business Chatbots Technology are more benefit that enables to provide customer services 24*7 available. Chatbots are also very convenient to apply. Current global combination, they can be constantly available in any wanted application. It saves Consumer time and get the necessary help without diverting from their smartphones. Chatbot development companies need the expertise to develop chatbots for all business. Are you looking Chatbot Development that are power-driven by artificial intelligence? Hire our Chatbot Development Company that provides smart chatbot solutions to companies across the world.