October 12, 2022
Posted by:

Admin

Category:

Chatbot App development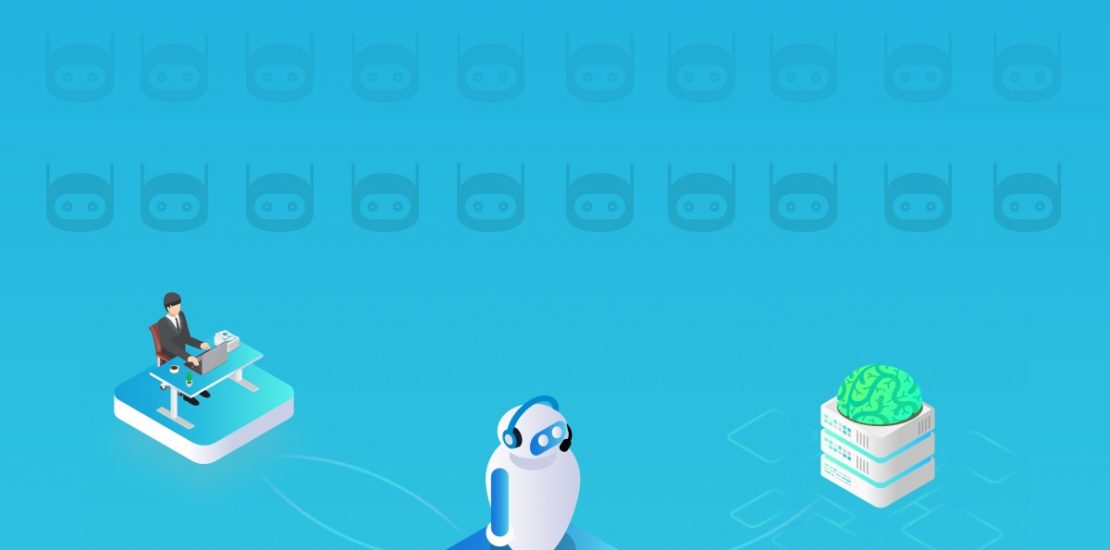 Chatbot App Development Cost?
The age of intelligent machines has arrived and conversational interface are hitting the pace. Yes, Chatbots are gaining more popularity and dominating the world with the power of simple interactive conversation. With overall positive sentiments towards the technology has surpassed negative aspects, made the bots to boom across largest industries.
The conversational user technology have become one of trending topic in the businesses and most of them are looking forward to launch their own AI Enabled Chatbots.
In this blog, we have a given brief description of How Much does it Cost to Develop a Chatbot and covered every aspect about the technology right from its meaning to cost.
Want to Build a Custom Chatbot for your Business?
Brief About Chatbot
Chatbots are automated hardware or software machines integrated with Artificial intelligence technologies, stimulates the human based conversations in the form of simple text, audio, video and images. Chatbots are classified into two categories:
Enterprise Assistants
Enterprise assistants are bots modeled as customer service representative and store assistants that engage with customer's with simple conversation and carry out marketing, sales, and support tasks.
Personal Assistants
Personal Assistants are the bots like Alexa, Siri and Cortana which act as Human personal assistant and do the personal tasks such as sending texts, playing music, taking calls and other human related works. These assistants can be extended in terms of capabilities and features.
Benefits of Chatbots
It is worthless to ask the query how much does it cost to develop a Chatbot, until you are convinced with the fact that it is the most needed technology to drive your business at peak level. It have seen applied in various sectors with interactive scenarios for product marketing, brand engagement, product assistance and support conversations.
By seeing its bright advantages, one thing is understandable i.e Chatbots are going to be leading part of businesses across various industries with its unpredictable benefits
So let's have a Look on Business benefits of Chatbot
Unlike the other digital technologies, conversational Chatbots are low cost and are available 24/7.These Chatbot benefit has enhanced the customer loyalty to a greater extent and there is no chance to lose the leads because customers always have someone to get answers from.
Chatbots provides a personalized experience by its conversational way of interaction. One to one conversation setting enable the businesses to understand and adapt to a customer's goals, preferences and constraints.
Chatbot are all-in-one digital solutions and hence offer the customer support services at least 100 times cheaper than the human doing the same task.
Chatbot offer consistent services which may be difficult to achieve from human operator and may be very beneficial in certain sectors.
Unlike the human based systems, the response time of Chatbot is much quicker, faster and effective. Users no longer have to wait for calls to be picked, during a single conversation it has an ability to solve customer queries.
Most of businesses hiring a Chatbot for lead generation and greater sales. Through a Chatbot, it is possible to update your customers regarding the discount and offers, therefore increases the customer engagement. Creates a brand awareness by being integrated with social media platforms.
There benefits holds true for any kind of Chatbot you want to develop.
Ready to Build A Chatbot
Have a look for the composition required to build a chatbot. This is a systematic process which estimate the app development cost. So, before approaching a Chatbot development company, just have a look at the approach of the company of all these components
Backend Development
In backend system the context of conversation needs to be managed and updated. Context can be maintained by creating a local cache where the information transferred between the two dialogue partners can be stored and analysed.
In this section, we will explore how conversation be recorded and utilized during a chat with bot. Let's take an example of finding a restaurant as part of your tour guide
Bot: Hi There, My name is Alisa. I am your personal bot assistant. How may i help you today?
User: Find a Restaurant
Bot: Ok Where?
User: In middle city
Bot: Ok Any Cuisine that you fancy?
User: Indian
Bot: Ok. Let me see
User: ok go ahead
Bot : I found a few Indian restaurants in middle city.
Here they are
In the above conversation, until the last bot utterance, the bot needs to store information locally. When it has collected all the needed information it can go off and search the databases with appropriate parameters.
You May Also Like: AI Chatbot Trends 2019
Creating Channels and Integrating Modules
After powerful backend system, the next step of Chatbot development is creating channels for integration. For every channel the integration is specific and unique where developers can add endpoints to send and receive text messages as per tokens accessed.
Chatbots UI need to be integrated with quick reply and navigational buttons which enhances a smoother conversation with the users.
Natural Language Processing Services
After receiving the messages from a specific channel, they must be decoded.To understand the entities and intents of the user message you should use NPL services like Luis, Api.ai and Wit.ai. The process includes with setting up an NPL service and disposing the messages using an SDK for the straight forward services. The most challenging task will be training the NPL intent and entities to understand human conversation.
Conversational Intelligence
Conversational intelligence is an essential component in the Chatbot app development process. In this step the developer have to build a algorithm for every conversation such as pure decision trees, state work flows, slot-based a logs or some advanced deep learning algorithms. The Algorithm controls every aspect of conversion and make the bots more interactive.
Ensuring integration of Chatbots with existing system
The foremost goal of your Chatbot is to execute processes like booking appointments, buying products, ordering products related to your business. Integration includes factors like business logic validation, rules and persistence of data as part of your business process.
Get a Free Quote
How Much Does It Cost To Build a Chatbot in India?
Above we have seen everything related to chatbot technology-Brief about Chatbot, Benefits of Chatbot, Composition required to build Chatbot, now it's time to breakdown the cost to develop a Chatbot.
DxMinds the top Chatbot development company, have come up with Chatbot solutions for different industries. Operated by a team of experienced developers, designers and testers who have a great passion in developing a bots by blending with advance tools, programming languages and technologies.
As per DxMinds the cost of Chatbot development may varies in between $5000-$50000, depending on various facts involved in development process such as design, development and integration. To know the exact cost, we urge you to contact us and share your requirements.
Get a Free Consultation