November 18, 2020
Posted by:

Admin

Category:

Outsourcing and Offshoring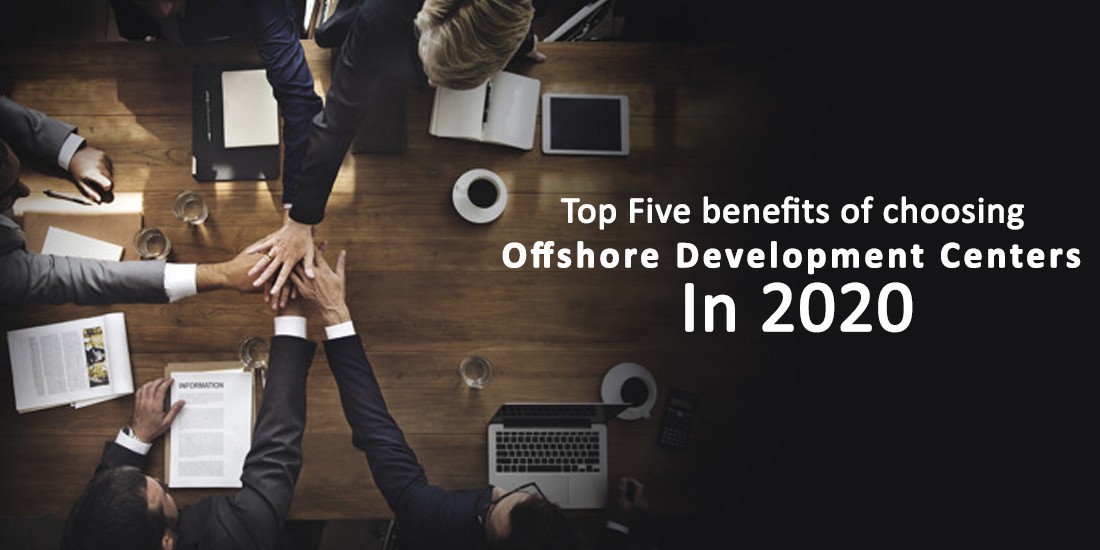 We are on the verge of disruption caused by technology on the frontline. It has revamped the conventional ways of doing things. It has added more visibility to the wholesome processes that existed. As decades pass by, the wider adoption of technologies seamlessly takes place. State-of-the-art technologies like artificial intelligence, machine learning, blockchain technology, the internet of things, augmented reality, virtual reality, mixed reality, etc are taking over the conventional ways. One of the main beneficiaries of these technologies is businesses whose landscapes got redefined in the best possible ways by leveraging the same. With business getting digitalized, transformed are the day-to-day mechanisms of the common man. Technology has brought such big transparency to the system, man being the witness to it.
Businesses are aggressively implementing state-of-the-art technologies to their internal frameworks to keep up pace with the advancements. Ever a business thought to ignore implementing the latest technologies, so little is their chance of becoming successful in this tech-savvy era. To add to that, businesses are now paying the utmost attention to and are investing heavily in technological implementations so that they never go out of the league. It has become a matter of survival that takes businesses to the next level of their growth. The implementation of technology has taken different ways even from the earlier days. These implementations were made to make the development process seamless, more profitable, and more productive. When we look at history, each phase of the life cycle has adopted the most viable modes of implementation available during its period of implementation. To put it into perspective, there existed a wide array of patterns that existed and have evolved over time.
The latest of them is nothing but an offshore development center, popularly known to be ODC. They are the latest and the most cost-effective of all engagement models that existed till now. Ever since its adoption, offshore development centers were able to gain huge traction from the global enterprise community. Businesses started preferring more offshore development centers because of the advantages it possesses. A wide array of businesses ranging from micro, medium to small to large scale and global fortune companies these days are active adopters of offshore development centers. What prompts them to stick to offshore development centers other than conventional in-house resource hiring and other policies? Of course, it's all because of the advantages these engagement models put forward. This blog is all about the top 5 reasons why offshore development centers matter in 2020. We will try to cover the most relevant points as we are limited to 5 numbers. We will showcase the reasons why businesses need to shift to the ODC platform and what more from ODC can be beneficial for them to enhance their journey toward being successful. Also, we will cover the top tips to leverage the most out of so that businesses can avail of the best ODC services available in the market. So let us get started.
What exactly are offshore development centers?
To be crisp, Offshore development centers are one of the widely adopted, yet development-friendly engagement models getting popular these days. Offshore development centers allow business owners to get rid of all sorts of bitter experiences when it comes to developing software and other digital solutions. It also helps businesses to avail world-class levels of services in the most appropriate and precise manner. In the process of setting up an offshore development center, the client business associates with a vendor company that help them set up an ODC. The major offerings that come under the ODC model include supplying relevant resources to enhance the project, and setup up the workspace including the infrastructure, amenities, maintenance, resource hiring, resource training, etc. It is the ODC Company that understands the customer project in detail and supplies them with an adequate amount of resources so that the project can be elevated seamlessly. The role played by offshore development centers in the current software development ecosystem is highly notable and distinguished. It helps businesses add more value to the internal frameworks thereby enhancing their visibility among a potential set of audiences.
Top 5 Reasons to Go for offshore development center in 2020
What in detail can one get after going ahead and setting up an offshore development center? There are many of them. To put that into perspective, we are going to see the top 5 reasons that make offshore development centers good to go.
· Offshore development centers let you on board the best talents
Offshore development centers are the perfect alternatives for conventional in-house resource hiring. It enhances the bandwidth of businesses in availing of precise services that match their requirements. One of the key advantages of having an offshore development center is that it allows businesses and enterprises to associate with world-class resources, without even taking them on board. These resources can seamlessly be employed so that you can have exactly what you are looking forward to having. By associating with top offshore development companies, you are given the chance to get rid of the tedious resource hiring process. The offshore development centers themselves have access to a wider range of talent pool that help you associate with the top resources of the domain. Their expertise can take your project idea to the next level, thereby enhancing its transparency and visibility. Moreover, you are given a chance to avail yourself of full-fledged services that are not only futuristic but meet international standards and parameters from highly skilled developers who own enhanced industry experience and domain authority. These services make your business a full-fledged one, thereby making it capable of staying ahead of all hurdles that separate it from being successful.
· Economical viability makes offshore development centers everyone's cup of tea
One of the major reasons why businesses stick to the offshore development engagement model is that it offers them a handful of opportunities, whether in terms of flexibility or terms of economic feasibility. As offshore development centers are being set up in economically feasible countries like India, where the factors like less cost of living, flexible engagement policies, enhanced resource availability, and supportive government rules, and regulations play a key role, businesses can avail of top-notch services at competitive pricings than in any countries across the globe. These economically feasible factors allow businesses to think more about the possibilities and advantages put forward by the offshore development centers so that they are seamlessly appreciating the most out of it. They have figured out that switching to the offshore development center models rather than that of the other traditional models can have much more impact on enhancing their visibilities and journey towards implementing a fruitful business model. When it comes to the economic part of it, offshore development centers are highly viable and help businesses save around 40–45% of the development cost, which they can leverage to spend on other business aspects. Since offshore development centers offer a high degree of financial stability for businesses to come, it's no doubt that more and more businesses in the future will get attracted to the offshore development center engagement model. Other than saving the cost of solution development, businesses are allowed to get rid of other charges like setting up infrastructure costs, monthly bills like office rent, electricity bills, internet bills, and much more, which can be an added advantage on top of it.
· Round the clock availability
Offshore development centers have become everyone's cup of tea as it offers round-the-clock availability of resources in a seamless manner. This will help businesses to make the most out of resources that in turn enhance the development process as a whole. Under the offshore development center engagement model, the time zone never falls as a barricade that acts as a barrier to stopping the progress of your product development. Since major offshore development centers are being set up overseas, round-the-clock availability of the resource can not only enhance the project development but also help businesses to avail of best-class services from any part of the globe, without time being a major constraint. It also allows businesses to bring out the best in them by availing seamless services of world-class resources that too promptly.
· Focus on the core process
With the offshore development center engagement onboarded you can have a keen focus on your core business process. This will help you in enhancing your business value and thereby take it to the next level. By paying more attention to the core business process with the help of offshore development centers, you are given the capability and power in taking your business to its next phase. By doing so, you are given more exposure to enhance your business bandwidth and visibility. This helps you add more mileage to the wholesome process, no matter what. The problem faced by the majority of businesses these days is that they are not given the exposure to meet the core processing capabilities they want to leverage the traditional methodologies and practices. By making use of the brand new offshore development centers, they are seamlessly taken to new heights where anything and everything has turned out in becoming much favor to them.
· Seamless team scaling
The advantage of a seamless and enhanced team scaling capability makes offshore development centers stand alone when compared with the traditional engagement models and in-house resource hiring processes. If we consider developing a project of a high-end version, each stage of the development may demand various requirements like scaling up and scaling down the team exponentially. The one phase may need x number of Python developers while the other phase demands a 2x number of IoT developers. Some phase demands to scale down of the team to a very minute amount while the other one requires a very big team. These kinds of situations may cause huge hassles for businesses when they are following the conventional patterns of hiring in-house resources. There come offshore development centers with well-structured support in strategizing resources and their scale-up and scale-down based on the project requirement. This helps businesses to enhance their mode of project development seamlessly, that too for the good part of it. This facility of seamless scaling helps businesses in expanding their bandwidth exponentially so that they are given the chance to make the most out of the least.
Summing Up
Offshore development centers are turning out to be a boom for businesses out there and there is no doubt about it. The best usage and utilization of offshore development centers help businesses to scale seamlessly, no matter what. It takes them to a brand new height, making the impossible possible. By availing world-class level of services leveraging offshore development centers, businesses are now looking up confidentially in conquering new heights.
FAQ
What makes offshore development centers stand-alone among other engagement models?
Its accuracy, flexibility, and transparency in the services make it a good choice among potential enterprises.
What are the peculiarities of an ideal offshore development company?
An ideal offshore company comes with the capability of meeting customer requirements to their fullest. It should have the capacity to supply the right amount of resources at the right time in the right manner.
Which is the best country to set up an offshore development center?
Of all the nations that appreciate the custom of setting up offshore development centers, India ranks first.
Which is the best offshore development partner in India?
One can seamlessly avail services of DxMinds Innovation Labs, the best offshore development company in India. They help customers avail and implement services that meet customer requirements in the most precise manner.