October 12, 2022
Posted by:

Admin

Category:

Famous App Analysis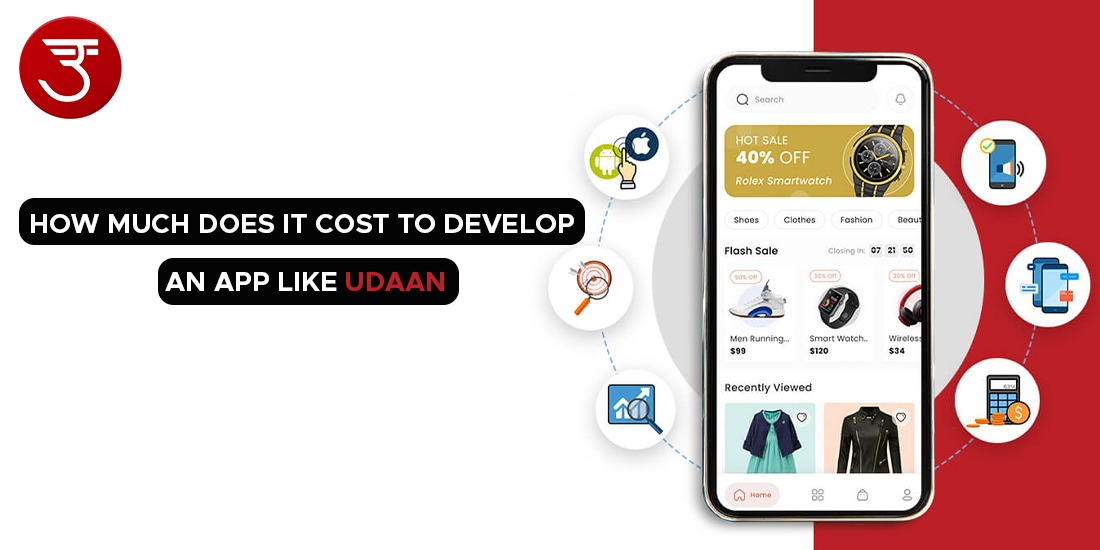 B2b Marketplace app Development Costs like Udaan
Technology has made a tremendous impact on the way businesses function across the globe. It has made the impossible possible and has turned the odds the other way around. Conventional ways of business saw the physical approach of buying and selling goods and services were, in a tech-savvy world, it has been level shifted to online platforms. Udaan is a B2B networking platform that connects wholesalers, traders, manufacturers, and vendors with small, micro, and medium enterprises across the nooks and corners of India. The primary mission of Udaan is to act as a one-stop solution for all B2B requirements and they are doing it well and good. Udaan keeps on supplying you with all the business resources, requirements, and connections that are mandatory while running a business.
Udaan comes in both iOS and Android mobile applications. It even serves its customers on a web platform as well. B2B marketplace app like Udaan has done to businesses that Amazon has done to its end customers. It made their search for suppliers and vendors easy. It provides them with great deals and discounts. Moreover, it acts as an interoperable mediator among businesses and helps them in scaling their business to any possible extent.
An Online Trading App like Udaan holds huge potential in today's world. Entrepreneurs all across the globe are keenly focusing on developing b2b marketplace apps and are eagerly searching for the cost to develop a B2B marketplace like Udaan, Indiamart, etc. as they do not doubt that it can bring fortune to them. Our intention behind writing this blog is to make entrepreneurs and aspirants who are looking forward to building a B2B E-Commerce app like Udaan, aware of its nitty-gritty features including the costing aspects.
So, let us get started!
How much will it cost you to develop an app like Udaan?
Before discussing the Udaan app development cost, we have to consider the factors that affect the cost part. Developing an app like Udaan that possesses high-end features consumes a lot of time and research. It demands access to a wide number of resources. The mobile version of Udaan comes with apps for both buyers and sellers having different functionalities. For a wholesaler or supplier, the app for his end consists of features such as:
· Account Registration
Vendors can register their Accounts on Udaan with the help of the account registration module. They have to provide various credentials like their business entity number, details, etc.
· Profile Management and subscription
This platform is exclusively designed for vendors to manage various activities on their profiles.
· Facility to list product
Leveraging the product listing option, sellers can list the details of their products on the app which will help potential buyers in reaching out to them.
· Add or Remove products
This facility lets sellers in making necessary alterations to their products listed on the app. They can either add new products or remove the existing products.
· In-app communication platform
This feature integrated into the app allows proper and efficient communication between the buyer and seller. The buyer can send additional information and can regularly be in touch with the buyer without spending any extra penny on other communication platforms.
· Order Management System
Suppliers can manage their orders and deliver the various options provided under the order management system.
· Admin Panel
Admin Panel gives them access to various administrator-level settings where they can make relevant changes accordingly.
· Analytics and Reporting Tools
This tool lets the vendors in tracking various analytics and reports based on their business.
· Payment Management
The payment management feature lets the vendors effectively manage various payments.
Different features included in a B2B app like Udaan are:
· Sign Up/ Sign In
SMEs can register their accounts using various credentials they ask for. Once created, they can sign in with the username and password.
· Customer Verification
The customer has to verify their identity by leveraging various parameters they ask for.
· Unique Dashboard
The dashboard lets customers in accessing various features that are made available to them for hassle-free shopping.
· Product Recommendation
The application will suggest products based on their previous search and purchase history, These features help them in saving quality time searching.
· Order Management
Businesses can make the necessary alterations to their orders under this segment.
· Favorites/ Wish list
This feature lets them in adding products to their favorite list which then they can purchase later.
· High-End Search Console
Various filters and a search bar integrated into the app make the customer's search smooth and easy.
· Seller Ratings and Feedback
Users can give a rating on a scale of one to five stars based on their experience with the sellers.
· Exclusive messaging system
This feature lets the customers in handling effective communication with the buyers to have a detailed idea about their products.
· Payment Gateway
A highly safe and secure payment gateway lets customers in making tension-free transactions.
The aforementioned are very few of the basic features that need to be integrated into a B2B marketplace app. The features may vary based on the requirements. Other than the in-app features, there exist some other features that play a crucial role in determining the app development cost. Let us see what they are.
· App Platform
The cost will vary based on the number of platforms the app needs to be built on. The app development cost will be comparatively high when developing on multiple platforms like iOS, Android, etc.
· Technologies used
Leading technologies like Artificial Intelligence, Machine Learning, Blockchain, and chatbots can be integrated into the app. Integrating various technologies can enhance app development costs.
· Geographical Features
Geographical locations play a vital role in determining the app development cost.
· Third-Party Integrations
Third-party integrations have to be made on top of the existing apps as per the requirement. Adding various third-party features onto the app varies app development cost.
· App Security and App Size
Every app needs a high degree of security. As the security gets higher, so is the development cost. App size is also a major criterion determining the app development cost of an app like Udaan.
How much will it cost to develop a B2B E-Commerce mobile application?
Considering the above-mentioned features excluding the additional features one needs to integrate into the app, the cost of developing a B2B marketplace app will come approximately USD 10000 to USD 50000. The rate may differ based on the requirement. However, on average, this will be the development rate at leading app development companies in India like DxMinds Innovation Labs.
Conclusion
Hire DxMinds, the top B2B marketplace app development company in Bangalore India to give life to your B2B app like Udaan. High-end designs and features of your app developed by DxMinds help you in staying ahead of the competition, thereby generating a quality amount of revenue. For more details, Contact info@dxminds.com