October 10, 2022
Posted by:

Admin

Category:

Famous App Analysis, Mobile App Development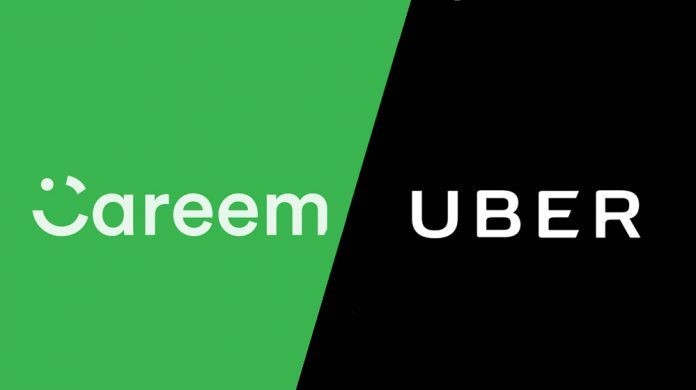 Are you looking to build your own app for taxi booking apps like Careem and UBER? Peoples are excited to know how this technology helps transportation business operated within mobile apps. The innovation of recent ages arrived with mobile app technology that spreading across all business including the transportation industry.
Famous apps like Careem, Uber, and OLA providing and managing all their operations such as booking, driver tracking, and GPS location within their mobile apps.
In Fact, everyone knows that Uber, Grabtaxi, Careem, and OLA become very popular because of their advanced features, app interface, and user-friendly designs. Therefore, if you are planning to develop an app like careem and app like Uber and looking to know the app development cost and its features involved made them popular. So this article gives a clear idea about how much does it cost to develop an app like Uber, Careem.
Here DxMinds Technologies a leading mobile app development company in Dubai has arrived to help readers that who are looking to develop an app like Careem, Uber, will get to know the exact cost details about mobile app development like Careem, Uber and will explain about features involved that influenced users to utilize famous apps like Careem, Uber. Looking to Build Your Own Taxi Booking App like Uber, Careem? The online taxi-booking apps like Careem, Uber, works based on user traveling distance, traffic waiting for charges and type of vehicle
Present Taxi Booking Market
The competition influencing companies to adopt mobile apps for their business and helps to get attention. The industry of the taxi business, which moves passengers across the world is developing at rapid speed with advanced technologies, on-demand services are emerging and dedicated to helping users to reach their destination safely with taxi service. The app development like Careem, app development like Uber is enhancing the scope for mobile app development companies to implement unique strategies for their future projects.

This is the greatest opportunity for mobile app developers to receive projects for taxi app development. So How Much Does it cost to develop an app like Careem, Uber or OLA? Here is an explanation article about the features that affect the cost to develop an app like Grabtaxi, Careem, Uber or OLA.
Rise of On-demand Cab Booking Services in Dubai, UAE
A Smartphone technology almost every user is holding with an internet connection to order products and services, well every user using mobile apps from food ordering to booking cab. The on-demand taxi booking apps like Uber, Careem have become popular by daily basis. The longtime waiting is no longer due to the impact of on-demand cab booking apps arrived.
Peoples are frustrated to wait for a long time and love to book a taxi from comfort place of living within the taxi booking apps, This mobile app development technology making people's lives simple and connected with companies due to advanced features, customer loyalty programs.
Popular Online Car Rental Apps and Services in Dubai
Careem
Careem is a taxi-booking app providing services for users over 600 million that spreading and expanding services across the world slowly. The cab-booking app like careem is hugely influenced people's attention these days. It was established in 2012 become one of the leading taxi booking apps for the Middle East, Africa, and South Asia. The company main aim is to provide best services with safe environment travel features for peoples living in regions. One of the greatest implementations is making users a simple way of approaching cabs nearby locations.
Uber
Uber is leading taxi-booking app in India and it established in 2013 and operating successfully at major location Bangalore, Mumbai and Hyderabad and more. The company operated in multiple locations across the world. The mobile app of Uber allows users to book a cab from their nearby locations from Android and iOS platforms as per decent charges applicable.
The Uber works based on multiple factors including the type of vehicle booked and distance vehicle riding and waiting due to traffic and more. After completion of fare, users can give feedback for drivers and services regards that improve the taxi booking services provided by Uber.
How Does taxi booking apps works?
Users can install the apps like careem, Uber and OLA from their Android and iOS mobile devices. In addition, can make a request to locate the cabs nearby location.
The drivers can check the request received from the users on their location served and can reject the request, and then users get notification based on acceptance or rejection automatically, a request sent to next available drivers.
Once request accepted, driver receives users data such as phone number and area of request received and the driver can track the user's location to pick.
The mobile apps consist of relevant driver's data such as person photo and users can track the driver coming to their location and predict the time of arrival.
Features of on-demand taxi booking app like Careem, Uber
User Panel
Registration
Social login
Push Notification
Geo Tracking
Payment gateway
Fare Estimation
Driver location
Ride history
Check-ins
App Wallets
Ratings
Profile Creation
Drivers Panel
Profile Creation
Push Notification
User Tracking
Users Data
Cost Determination
Easy Navigation
Dispatch and Tracking Panel
Multi-language support
Rate Card
Multi-currency Support
Flexible vehicle options
Email alerts
Admin Panel
Multi currency support
Vehicle Management
Compliant Control
Reviews Responding
Role Management
Vehicle tracking system
Payment Options
Daily Reports
Billing and invoice
Developing apps like Careem, Uber comes with various factors and the cost estimated can be determined based on features involved, latest technologies implemented location of mobile app Development Company, expertise level and time taken and selection of mobile app platform.
Mobile App Platform
The app development cost like careem depends on the selection of mobile platforms such as Android, iOS and windows. This selection also depends on target customers if you prefer both Android and iOS audience the charges will be more and it takes more time to develop apps for both. Android charges less compare to iOS due to more testing requires.
App development Team
The careem, Uber like the one apps cost depends on selection of mobile app development company you hired. The company charge depends on location, expertise and time taken. The mobile app development cost like Careem, Uber and OLA requires more skills and experienced, as experience company charges high.
Size of Mobile App
App Development cost like Careem depends and varies on size of the mobile app. The size of the app decides by data base, cloud and advanced features involved within. The cost of app development like careem and Uber can vary sizes of app.
Advanced Features
The integration of payment gateway, location targeting and riding insights comes under latest technologies and cost of app development like careem and Uber varies on advanced feature implemented to make user attractive.
Backend
Developing an app like Careem, Uber cost varies on backend and connection between aspects build for the foundation. The Uber like app and Careem like app come with most advanced features as we mentioned it needs JavaScript, Python code developers to build that connection to the user interfaces for both drivers and users panel.
How much DxMinds Costs to Develop Taxi booking apps like Careem, Uber, OLA?
After a wide range of analysis on the above features and factors, it is very difficult to estimate the cost of mobile app development like Careem and Uber. Still, they are many factors that influence the cost of app development like Careem, Uber.
Coming to cut-throat competition, taxi booking app development services are on demand and keeping in this mind DxMinds Technologies a leading taxi booking app development company headquartered in Bangalore analyzed the current car rental market and we hold industry best app developers to build an app like Careem and app like Uber. So how much does it cost to develop an app like Careem, Uber? The cost of app development like Careem and Uber ranges from$20000-$53000 and totally depends on your budget, and preferences. If you are looking to hire taxi app developers, and looking for top mobile app Development Company in Dubai, Abu Dhabi, then contact us today. We are ready to assist you from scratch and we have 15+ years of experience in developing apps like Careem and Uber.
Are you looking to develop a taxi-booking app like Careem, Uber?
Hire DxMinds, a leading mobile app development company provides the best solution for all business. We are ready to support you and make your idea into reality. We apply all the latest tools to produce a seamless mobile app. We have proven as a top mobile app Development Company in Dubai, and maintain standards that satisfies customers with our services
We can implement the latest technologies like Artificial Intelligence, Blockchain and IoT within mobile apps to make more impressive and for easy operations and can gain insights, reports that can utilized to develop business. Our main aim is to make a seamless mobile app that can produce more sales for your business
Our industry app developers have deep knowledge about taxi booking and car rental apps market and they can build a mobile app for travel without unique features.
If you are looking for reliable mobile app Development Company / software development company in Dubai, Abu Dhabi, Reach us to inquiry@dxminds.com .