January 24, 2023
Posted by:

Admin

Category:

Famous App Analysis, Mobile app development cost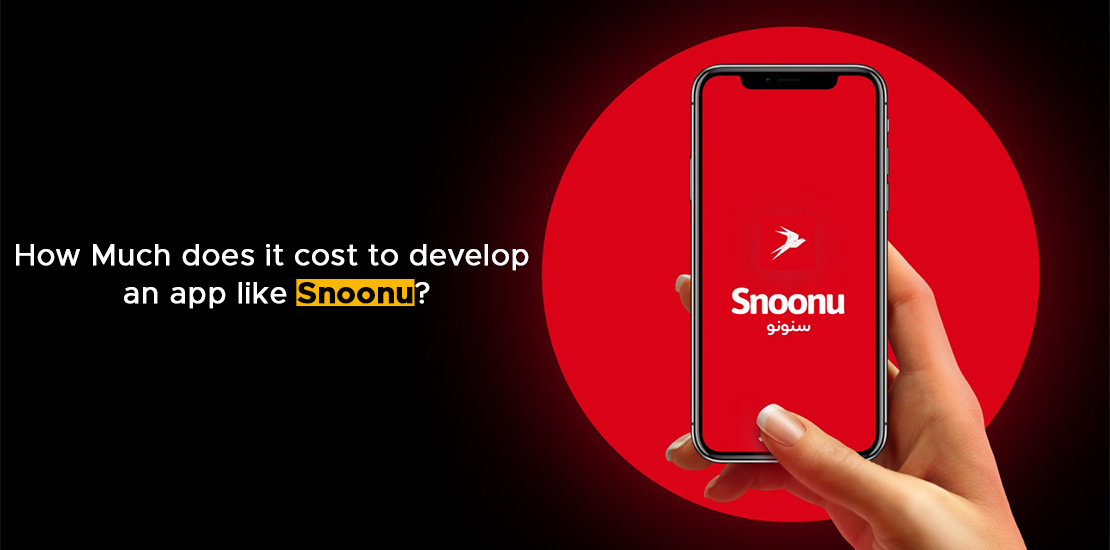 Business models are changing over time as a result of new advancements and inventions as well as market changes and technological advancements.
The emergence of the on-demand economy has drastically altered the traditional business model over the last few years. Our lives are now easier than before with the emergence of on-demand apps from top on-demand product development companies in UAE, whether we're ordering food, ordering groceries, calling a taxi, getting a massage, renting furniture, or buying groceries. The main justification for this on-demand distribution business model is smartphones.
The on-demand food industry is predicted by a Forbes article to reach $200 billion by 2025, so now is probably the best time to create an on-demand food delivery app and capture a share of the market's revenue.
E-commerce is a sector that is developing quickly. The on-demand delivery services are a prime example of this shift. And the introduction of the term "Hyperlocal" must be credited with this change.
The next development in the eCommerce sector is the hyper-local delivery system. Additionally, it enables customers to focus on the nearby market and generate enormous sales.
Snoonu is the first Qatari hyperlocal delivery app or On-demand delivery app that provides one-stop shopping for all the customer's daily needs, allowing them to buy or send any product anywhere in Qatar.
Snoonu makes life easier for customers by allowing them to tap and order instantly. Don't have time to go grocery shopping? Do you require someone to deliver your documents? Shopping and delivery for the home? What about flowers and chocolate for your loved ones? Personal Errands Service, too? Snoonu will handle everything for their end-user.
Want to strategically enter the rapidly expanding on-demand market by creating an app similar to Snoonu?
Then you must read this article crafted by a top on-demand app Development Company in order to learn everything about the Snoonu app-like grocery delivery app business, including its market dynamics, app development process, must-have features and tech tack, and the cost of Snoonu application development.
Hyperlocal Market Analysis
The mobile-based hyperlocal delivery apps segment is anticipated to register an absolute market opportunity of US$ 5,943.1 Mn by the end of 2032, based on the most recent FMI research. The market for hyperlocal delivery apps will expand due to the growing popularity of smartphones. Growing mobile-based applications have streamlined order management, enhanced delivery communication, made record-keeping simple, sped up deliveries, and increased accessibility. These are all driving forces for the expansion of this market segment.
Features that Set Snoonu App Apart
Push Notifications
Snoonu regularly sends out push notifications and alerts, which is the ideal way to increase exposure and keep up with its competitors. They are able to stay in touch with their customers thanks to it. These messages assist in disseminating information of all kinds, including special offers, promotions, regional messages, etc. Remind your potential customers on a regular basis about discounts, exclusive offers, and loyalty programs. This makes it simpler for you to draw in and keep customers.
Discounts, cashback, and loyalty schemes
Snoonu offers special discounts and promotions to constantly entice new customers. According to research, 25% of users still use food-ordering apps to build loyalty, and about 40% of users use them to look for coupons or cashback. Snoonu is very interested in fostering brand loyalty among potential customers rather than promoting brand awareness.
Real-Time GPS Delivery Tracking
One of the key features of Snoonu is the ability for users to track food locations using GPS in real-time. GPS is intended to offer two-way working and monitoring. Determining the consumer's location before supplying food is helpful. Additionally, once the location has been established, it will be simple to follow the delivery team's movements and progress. Some excellent APIs for this functionality include Google Maps, MapKit, and Waze Navigation.
Easy In-App Payment Options
From a business owner's perspective, payments are crucial to any organization. Even though it is the final placement operation, a customer cannot try again if they run into any minor or major issues. Customers need all payment options available in the food delivery on-demand app, and Snoonu did exactly that. This makes for an incredibly fast and simple payment process. These include Google Pay, PayPal, Amazon Pay, credit/debit cards, online banking, cash on delivery (COD), and nearly every other payment gateway or mobile wallet app service that is offered in the market.
Social Media Integration
It is evident that over the past few years, social media has become increasingly significant in online marketing. It is one of the unassuming points of view that influences customer choice. Snoonu's customers can now easily share pictures or videos of their favorite meals with friends and family thanks to social media integration.
Send Package
They started out with this. Yes, you are still able to send packages to friends, family, coworkers, clients, and other acquaintances. This characteristic has contributed to Snoonu's current success. They've influenced so many other programs that are still developing their model today.
Rating and Review
Because customers are the heart of every business, each one takes care of them. The organization can learn the drawbacks of its on-demand delivery application with the help of any feedback or evaluation. Customers of Snoonu who want to compare and search a variety of other restaurants for their desired dishes can do so using this feature.
Easy Order Placement
The majority of people prefer to place their orders online because it's quick and easy. Only a user-friendly design can make this possible. Due to their extensive knowledge and understanding of the subject, Snoonu's team has created a user-friendly interface. Without overwhelming them with too many options, the UI there allows users to easily explore and find what they need!
Order Fruits and Vegetables
There are other apps that allow you to order fruits and vegetables, but it may take hours or a day before they arrive. They are delivered quickly here with Snoonu. To prevent a degradation in quality, they make sure they are only focusing on the best vendors.
How To Create A Snoonu-Like App
Step 1: Determine the Issue
Entrepreneurs who are successful approach problems in a novel way. When you look around, every product and service you use was created to address a problem. You chose to travel more quickly between locations, so you took a ride. You have an aircraft and want to leave a country more quickly. The issue with Snoonu right now is the quick delivery of goods and groceries.
Step2: Determine the Need
Validation will demonstrate that the demand for the application is real. Utilizing the Google Keyword Preparation Tool will help you validate the idea by showing you how many people are looking for what you're doing. You could also create a landing page that introduces your app idea and asks for email registration in order to gauge user interest.
Step 3: Lay out the flow and features.
You now have something to use if your app idea is validated. If you want to take it a step further, now is the time to document your product or use a wireframing tool.
When writing the idea down, make sure to be as thorough as you can. Include the app's navigation and other features that the user would expect to use. Because of this, your developer will fully comprehend your objectives.
Step 4: Eliminate Extraneous Features
Start paying close attention to the features in the flow and features document that you can remove. Deliver only the main point of your thought. Don't include "nice to have" features in the initial release; you can always add them in a later upgrade. This would result in lower initial production costs and a quicker time to market.
Step 5: Begin with the design.
Many business people have told me that they just want to create an app and want a really straightforward design. Such an error!
The design includes both the aesthetics of the app as well as how the user interacts with it. "Design is a way of making technology useful,"
Step 6: Hire A Developer
Looking for a developer who has a sizable team of developers and excellent design abilities. When hiring a developer, check their reputation and the applications they produce online. It will likely be the app that fits your product if you like a comparable app in their portfolio.
Step 7: Create Developer's Accounts
You need to sign up for a developer account with each app store in order to sell your app on your website. You can register as a person or a business if you have the necessary training already.
Step8: Integrate analytics
You can track your mobile app's downloads, user engagement, and retention using analytics. Make sure you are utilizing software, such as the free versions of Localytics and Flurry.
Step 9. Get feedback and improvise.
When your software is uploaded to the app store, you can learn how to strengthen and improve it from the initial set of uses and behaviors. Continuous improvements are made in order to maintain and continue customer input. It is therefore advised to start with a minimal viable product (MVP) version of your app and add more premium features based on user feedback.
Step 10: Introduce New Features
Only the core offer has been developed for the first edition, which has few features. The majority of the functionality will now be tested and added to the original edition. You can determine which qualities are more crucial with analysis and input.
The best ways to monetize your On-demand delivery app
Suppose you've created the best app you can and are prepared to launch it. Nevertheless, you must make sure that it allows you to support yourself. How is that possible? In order to obtain a respectable ROI for your app, similar to Snoonu, you can use the profit generation models listed below:
Commission from store owners
In exchange for their listing on your application and for bringing them more customers via your platform, you might decide to charge store owners a small commission.
Advertising
This is a highly successful method of generating income. Allow other brands and retailers to place advertisements on your grocery app, and charge them for the space.
Delivery Fee
Depending on the location, you might decide how much you charge for delivery. If the delivery is nearby or not too far away, you might want to offer free delivery.
Fee for Subscription
Customers who choose to subscribe to your app through packages and memberships may receive premium features like free delivery. You might demand a subscription fee from the users in exchange for access to the package.
How much does it Cost to Build a multi-delivery services app like Snoonu?
The cost to create a multi-delivery online app like Snoonu varies depending on the specifications. Building for the Android or iOS platforms can be very expensive while still being well below your budgetary limit. The company you hire to develop your app will also play a role in this.
Depending on the time and financial constraints, Snoonu app development costs can range between $20,000 and $50,000.Developers all over the world use the hourly rate, and if the end phase is included, the cost can be paid.
How to Determine Cost?
App platform: Depending on the platform, different mobile food supply apps, like Snoonu, have different development costs. Android costs are comparatively higher than iOS due to the test features.
Theme development On the Internet, a wide range of topics are available that are appropriate for applications involving food supply. The application can work with other devices because of the proper user interface.
Content Inclusion: On digital platforms, content reigns supreme. Connect various types of content to the opulent display, such as blog posts, infographics, and galleries.
Application launch screen: If the mobile shipping software is integrated into an iOS or Android platform, make sure that it works well on all screen sizes.
App developers: The cost of developing the Snoonu app for iOS or Android is not solely dependent on the developer. The demographics and skills of a developer are key factors in determining the rate.
External and Advanced Features: The Snoonu mobile app has a wide range of features, such as data encryption, hosting, disintegration, push notifications, OTP assessment, and more.
Team Size for App Development: The cost to develop a Snoonu-alternative mobile app depends on the number of on-demand app developers on the team and where they are located (for example, Qatar, and Dubai). The team that develops the best mobile applications typically includes the following members:
1 -Project Manager

2 – Android application developers

2 – IOS application developers

1-2 Web developers

1-2 UI/UX designers

2 – QA engineers.
DxMinds Can Help You Develop top notch Food & Grocery Delivery Apps
With almost a decade of experience developing cutting-edge solutions for startups, businesses, and Fortune 500 companies, DxMinds is a top provider of on-demand app development services. We are pleased to have completed more than a thousand successful projects.
So don't hesitate; to schedule a call right away because our team is the best to help with the development of your on-demand grocery and delivery app.
The conclusion
If you are aware of Snoonu's success for the evening, now might be the perfect time to develop a delivery service application for on-demand applications.
The on-demand market is expanding for a wide variety of players, applications, and market segments. Given the current situation, the segment's sheer capacity paves the way for incredible future growth.
Are you interested in instant app development launches? Contact us to work with our professional mobile app developers to fulfill your dreams right away.
FAQ's
How much does it cost to develop a Snoonu-like app?
Ans. You should expect to pay between $20,000 and $50,000 USD for an app like Snoonu. The app's features and functionalities will determine the final cost.
What difficulties do multi-delivery apps like Snoonu encounter?
Ans. User retention, delivery time restrictions, and being a delivery-only service are major issues that multi-delivery apps must deal with. The unavailability of some items can erode customer confidence. Businesses develop an effective delivery network, integrate an inventory management system, update the product list in real-time, frequently offer customers discounts, and other solutions to address these issues.