October 10, 2022
Posted by:

Admin

Category:

Famous App Analysis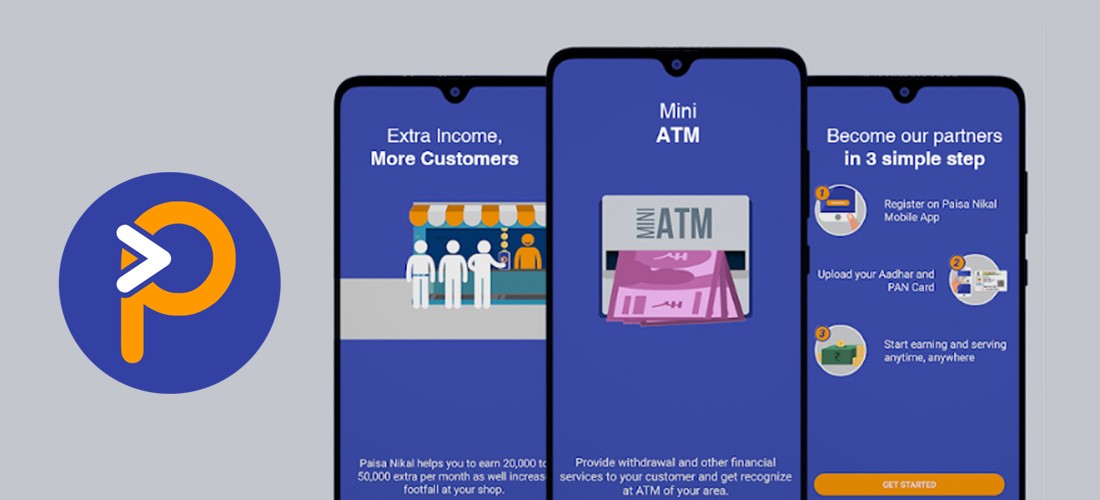 Mobile applications had always offered more transparency to the entire domains it belongs to. It offers a multitude of ways for businesses to survive. When it comes to generating potential sales and revenue, one can rely upon mobile applications and consider it as the perfect tool for engaging the end customers. Of all the advancements put forward by technology, mobile application stands high as the most convenient and customer-centric one. The success rate of mobile application in eliminating organizations hassles to enhance productivity is of high degree. This is just a small real-life application of mobile apps which is followed by many. In short, we can say that mobile applications are digitalizing the entire ecosystem and are being the perfect representative of digital transformation.
In this tech-savvy era, businesses are aggressively transforming to digital spaces leveraging mobile applications. A lot of advancements put forward by mobile applications are successfully been implemented across various frameworks of businesses. Wide ranges of mobile applications are available in the market and they serve actively across various domains such as social media, entertainment, fintech, banking industry, EdTech, Medical Industry, and much more. The purpose of this blog is to write in detail about one such mobile application which is having huge potential and is serving a wide range of customers by allowing them to carry out hassle free ways of digital payments and transactions. The app is called to be Paisa Nikal, a digital payment market place. We will cover the entire aspects of developing a mobile application like Paisa Nikal, its end-to-end features, characteristics, and enhancements which in turn help entrepreneurs in coming up with a mobile app better than Paisa Nikal. We will also see in detail about how much it costs to develop a mobile app like Paisa Nikal.
More about Paisa Nikal and how does it work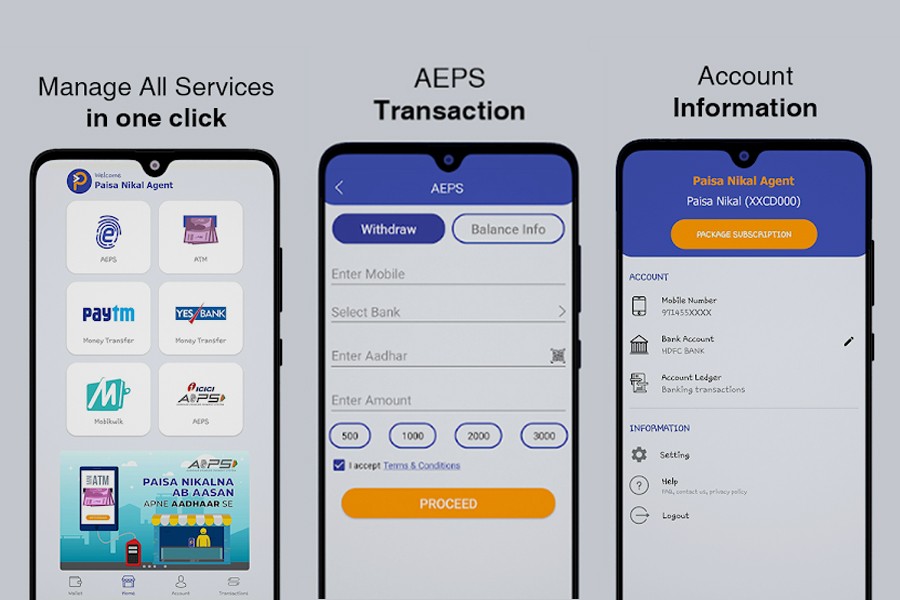 Paisa Nikal is one of the best digital payment market places that offers hassle free ways of money transaction facilities to the end customers. The working mode of Paisa Nikal is mobile application-centric, where the users make use of a mobile application to enjoy the services. The app mainly comes in five major languages such as English, Malayalam, Hindi, Tamil, Kannada, and Telugu. Working on the Paisa Nikal mobile application is quite simple. At times it acts as an ATM that allows customers to withdraw cash and to carry out transactions seamlessly. It also helps merchants in earning additional income by serving a specified set of customers. With a simple registration process, anyone can be a partner of the application thereby serving and earning, anywhere, anytime. The app allows the users to manage almost all of the financial services including ATM, UPI payments, E-Wallets, etc.
Get a Quote
Need for an e-payment market place like Paisa Nikal
Technology has outpaced all of the conventional practices and has added more transparency to entire processes and E-payment market place apps like Paisa Nikal are the perfect example of that. The role played by mobile apps like Paisa Nikal in evolving a digital economy is prominent and offers a multitude of ways to enhance operations. Back in times, where no digitalization was involved in running a business, one has to depend on banks and it demands the physical presence of individuals. This has a lot of gravity involved in it and the wholesome of the process seems to be tedious and hectic. Things were completely disrupted right after the technology has been introduced and it has streamlined the entire processes and has made it light and productive. The app like Paisa Nikal has turned out to be a massive hit in the industry that entrepreneurs out there are actively looking forward to coming up with solutions of the same kind.
Features of a money transaction platform like Paisa Nikal
To serve a wide set of customers and to meet their requirements to the core, an E-payment market place like Paisa Nikal has to have certain features and integrations. Now let us see what they are in detail.
· User Registration
One has to create an account on the Paisa Nikal mobile application to enjoy uninterrupted services. Since is a fintech mobile application, they need to submit several mandatory documents like bank account details, Pan card number, etc.
· Interactive dashboard
To make the customers engaged, an app like Paisa Nikal should have a highly engaging and interactive dashboard. The dashboard should have enough features that help customers choose the relevant one among them. It should neither make them confused nor bored.
· Wallet
An in-app wallet offers extended support for the customers and helps them in using the wallet just like the way they use their bank accounts. He app wallets in an app like Paisa Nikal holds a high degree of security. It should have options where it offers the end customers hassle-free ways of managing the wallet amounts.
· Account
Under the accounts section, the users can find out the entire details of their account on the Paisa Nikal application such as registered mobile number, bank account details, account ledger, and much more. It also has to allow them to manage their account seamlessly.
· AEPS /ATM/ E-wallets integrations
The mobile application allows its users in managing almost all of the financial services such as AEPS, ATM, and E-Wallets like Paytm, Mobikwik, etc in just a matter of a single click. All the user has to do is just follow the simple instructions to accomplish the tasks.
Factors affecting the cost of a Mini mobile ATM mobile app like Paisa Nikal
The demand for a mobile application like Paisa Nikal is skyrocketing that entrepreneurs are actively looking forward to developing a mobile application like Paisa Nikal and are seeking the app development cost of Paisa Nikal. Coming to the costing part of a mobile application like Paisa Nikal, it is bound to several factors and we are going to see that in detail. The very first factor that determines the app development cost is the platform for which the mobile application s been built. Mainly there are iOS and Android mobile applications. The other factor is the features and technologies that get integrated into the mobile application. App location, app size, app structure, app designing are the other factors that determine the mobile application development cost. The role played by the third-party app integrations in determining the app development cost of Paisa Nikal is huge. Also, the app development company one hires to make is app come to reality plays a prominent role in deciding the app development cost.
How much does it cost to develop a Mini mobile ATM mobile app like Paisa Nikal
We have seen the major factors that determine the mobile app development cost. Now, when coming to the app development cost, an app like Paisa Nikal will cost around USD 10,000 to USD 50,000 to develop. The price may vary based on requirements and integrations. One can integrate any amount of technologies such as Artificial Intelligence, Blockchain, IoT, etc to deliver enhanced customer experience.
DxMinds Innovation Labs- The best E-Payment mobile app development company
DxMinds Innovation Labs is a leading digital transformation and e-payment mobile application development company having prominent years of expertise over various trends in technology. Team DxMinds is trained in such a way that all the professionals out there works seamlessly toward attaining customer goals. To know how the mobile apps build by DxMinds can transform your business, drop a mail to info@dxminds.com
Get Free Consultation