September 16, 2020
Posted by:

Admin

Category:

Mobile App Development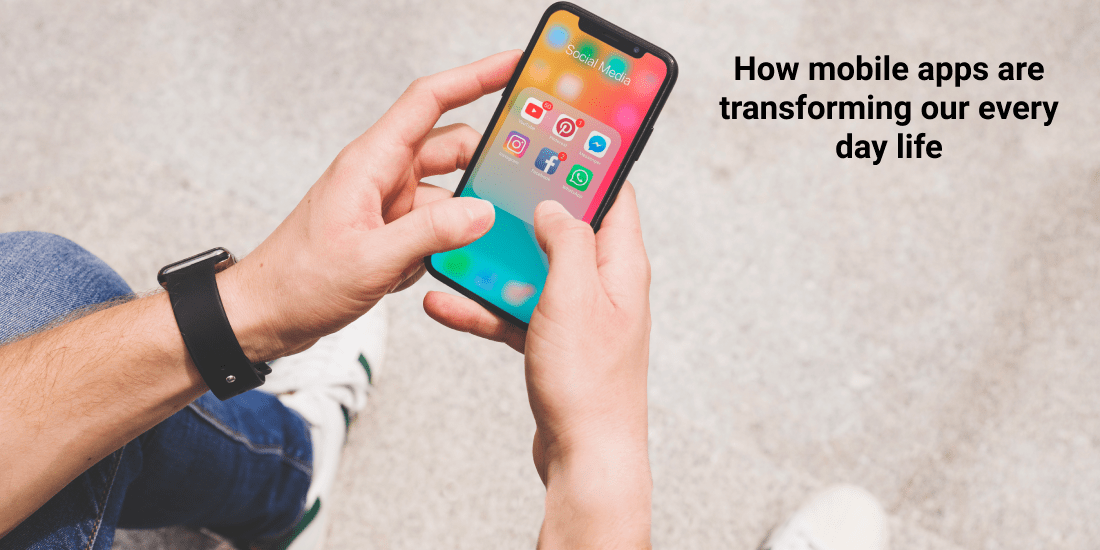 We are on the verge of massive disruption caused by digital transformation. A wide range of technologies, practices, and gadgets where introduced in the market over the years, and all of these introductions have played a key role in taking our lives to the next level. Of all the technologies and gadgets that's been introduced, the most potential one is smartphones. It has turned out to be the tool for common men to access digital offerings in the current tech-savvy world.
Even though smartphones got immense response from every nook and corner of the globe, it is the advent of mobile applications that have added more value in the journey of apps becoming much popular. Mobile apps are the software exclusively designed to work on smartphones. Apps come in different type and sizes. There are gaming apps, productivity apps, entertainment apps, and much more. The services offered by mobile apps cover the entire aspects of our lives. The main aim of the mobile application is to add more transparency to the processes and streamlines it to the core. It smoothens the flow of our lives and provides us with the opportunities of eliminating all the hassles and bustles from it.
If we have a detailed look at life before and after mobile apps were introduced, we can witness a clear cut graph that tells us about how potential mobile apps are. Mobile applications have bashed the conventional ways and practices. Following the pathways of digitalization, mobile applications have given rise to a digital landscape where anything and everything matters in just a click of a button.
Mobile applications are the messengers of digitalization
Mobile apps showcase a wide array of opportunities that take businesses as well as lifestyle of individuals to the next level. The power of mobility offered by mobile applications has redefined the way of thinking adopted by common men. Apps offer enhanced ways of getting connected to the world of digitalization. Whether it is a taxi-hailing app, food ordering app, or a banking app, it will help you make your life a better one.
Mobile applications help the business grow like anything
Mobile applications not only help individuals but also help businesses in taking their operations to the next level. Businesses find mobile applications as a potential tool that helps them enhance their customer engagement rate. Also, the ways offered by mobile application in skyrocketing revenue of a business is exponential. The fact that mobile applications are simple to use makes it everyone's cup of tea and so is business leveraging it the most to reach out to the potential set of customers. When it comes to comparing the conventional ways of running a business with mobile applications, one will find that mobile apps are much faster and reliable. These factors also have paved the way for customers in becoming active users of smartphones. From a business point of view, the app offers a handful of scalable opportunities in terms of promotions and advertisement. It helps businesses to target a precise set of audiences based on their gender, age group, job profile, and various other metrics, following which businesses can enhance their lead conversion rate thereby enhancing their return of investment. The other advantage of using mobile apps is that it helps businesses to deliver a personalized experience to their customers based on their previous buyer history. Instant online and offline access facility offered by mobile applications help businesses in staying ahead of the conventional ways and practices. It also helps businesses in strategizing their approaches toward enhancing their brand value and various opportunities to skyrocket their brand placing in the market.
Types of mobile applications
Basically, based on the platform used to develop, mobile apps are classified into different types. Let us see what they are.
· Android apps
Android mobile apps are those apps exclusively designed for android devices. Android devices are owned and operated by tech giant Google and these apps serve a wide range of customers who are active users of android devices. Android app development consists of apps developed for android tablets, smartphones, laptops, and much more. Dxminds is also a leading mobile app development companies in Dubai and other places.
· iOS apps
iOS is the operating system owned and operated by Apple. The apps developed for the iOS operating system works on all Apple devices such as iPhones, iPods, Macbooks, Apple wearables, and much more.
· Windows apps
Microsoft owned Windows operating system hosts windows apps and these apps seamlessly work on window smartphones, gadgets, and other devices. It is the third category of mobile apps available in the market.
· Hybrid apps
Hybrid apps or cross-platform apps, as the name suggests are designed for multiple platforms and seamlessly works on Android, iOS, and Windows operating system. The hybrid mode of app development is gaining huge popularity as it is comparatively economical and faster compared to any other app development platform.
Categories of mobile applications
Based on its mode of operation and segment it serves, mobile applications can be classified into different types. They are:
· Fitness mobile apps
Under the Fitness segment comes mobile applications that supply with all required necessities for individuals in having a healthy lifestyle.
· Dating mobile apps
With dating mobile applications, the users can find out their perfect date partners based on their tastes and requirements.
· Entertainment mobile apps
Entertainment mobile application supply with all relevant tools to make the users entertained.
· Music and movie mobile apps
The apps that fall under this category allow users to watch and enjoy movies, music, and much more, either free or on a subscription basis.
· Travel Mobile apps
Travel mobile application category hosts a wide range of mobile applications that allows users to fulfill their traveling requirement in a seamless manner.
· Taxi-hailing mobile apps
Leveraging taxi-hailing mobile applications, users can onboard taxis from their location. These apps have eliminated all the hassles and helped them in hailing taxis in the most productive manner.
· Social Media mobile apps
Instant connectivity with friends and family is the tagline of social media mobile apps. It helps you stay connected with your loved ones, share updates with them, and get to know about their updates.
· Weather mobile apps
Whether mobile apps help you in staying aware of the present and future weather conditions.
· Gaming apps
Gaming mobile applications take you to a world of fun and entertainment.
· Productivity mobile apps
Mobile apps are not only meant for gaming and entertainment but is also for enhancing productivity.
· News mobile applications
There are a handful of News apps available in the market that help you stay updated on the happenings around you.
· Fintech Mobile applications etc.
Fintech mobile applications offer a high degree of transparency, safety, and security in carrying out various banking activities.
The future is mobile apps
A lot of researches are carried out on a regular basis to figure out what more can mobile apps do for the human race. Top mobile app development companies are hooking up new challenges to explore the unexplored. However, one thing is certain. Mobile applications are the future and it can take us fare beyond and above.
FAQ
What are the technologies used in mobile apps?
Artificial Intelligence, Machine Learning, Blockchain, IoT, AR/VR/MR, etc. are some of the technologies used in mobile apps.
What is the type of mobile apps?
There are iOS apps, Android apps, windows apps, and Hybrid apps.
Which is the best mobile app development company?
DxMinds Innovation Lab is the best mobile app development company that helps you in availing top apps.