November 6, 2020
Posted by:

Admin

Category:

Outsourcing and Offshoring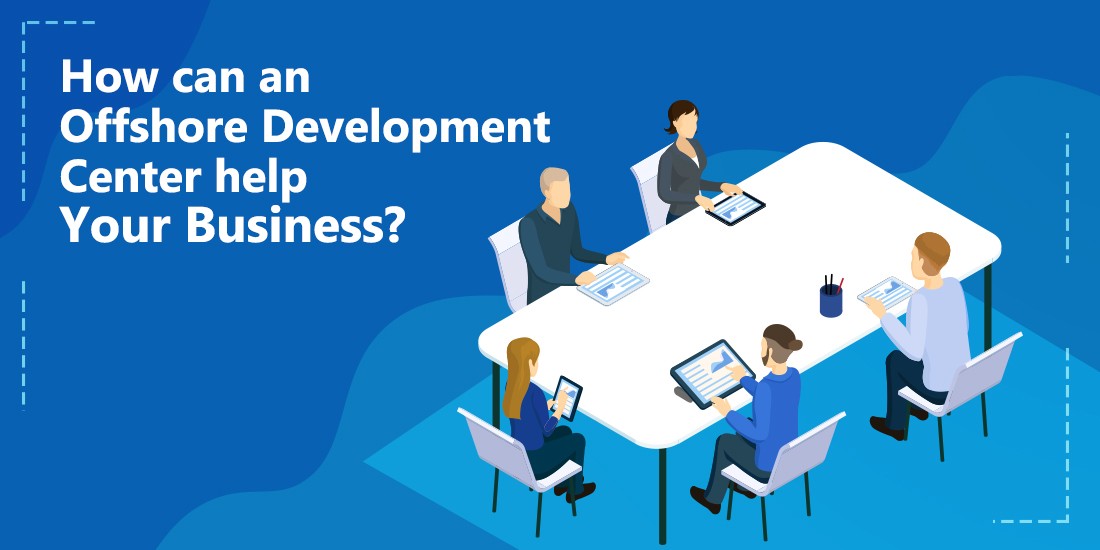 Technologies are rolling out new adaptive ways for us. The system which existed last year has become history today because technology is heading at rapid space. Businesses cannot show negligence towards the state of the art technologies because they may even affect their mere existence. Customers love being with the pace and to take care of these kinds of customers, businesses need to do more groundwork and researches. The traditional and conventional ways and approaches have completely disrupted as a result of technology introduction. A wide range of its applications uses cases and real-world solutions exist as of now.
Businesses across the globe are searching to avail top-notch services leveraging the latest technology rollouts. For that, they need to set up their in-house team. When it comes to setting up an in-house team, there exist a lot of challenges that are forbidden. History has clear examples where the business has failed drastically while trying to set up and managing its in-house team. There are a lot of hurdles that separate businesses from thinking about setting up their in-house team. To onboard an ideal team, it is expected to have to spend hundreds and thousands of million dollars on an average basis. Also, they need to invest much more in various activities like employee training, human resource management, and much more.
When it comes to developing a digital landscape or any software solutions, it is no doubt that setting up an in-house team won't be a good choice. It is in that context that businesses started to think of an alternative that can allow them to add more transparency and feasibility to the process. Not only businesses find in house hiring costly, but also the current pandemic has transformed the entire perspective that existed ever before. Way back the physical presence of the employees was mandatory but now everyone is appreciating remote working. Employees are now working miles apart and accomplishing their tasks. So the conventional working patterns were ideally burned off. To put that into perspective, the Offshore development centers or ODCs came into existence.
Because of the advantages, it put forward, businesses now prefer more of ODC than conventional in-house employee hiring. They found it as a potential tool in streamlining their day to day activities. When a business opts for setting up an offshore development center, it is given a chance to avail of services that are 40–50% cheaper than the traditional ones. Also, they are supplied with the right amount of talents at the right time. Offshore development centers help them stay ahead of the race by imparting quality and scalable services. Under Offshore development centers, enterprises are given opportunities to associate with world-class level resources that can seamlessly bring more value onto the table. Also, it consists of a dedicated team for development, product testing, maintenance, delivery, deployment, etc.
Enterprises ranging from small, medium to large, futuristic startups and global fortune companies are leveraging the best applications and use cases of offshore development centers. The potential rollout by offshore development centers and the economical feasibility it put forward makes ODC everyone's cup of tea. Offshore development centers area global powerhouse where technology combines with art and creativity. The services offered by the best offshore development centers help your business scale-like anything. It enhances business visibility and helps you stay high among the potential set of competitors and customers.
Offshore development centers are a centralized system where resources seamlessly employ towards meeting customer goals. It's just an extended version of your work overseas where the resource agency onboard top-notch resources who can seamlessly deliver services that goes perfectly with your organizational standards and parameters. The vendor company is given full authority over these resources, to check their activities, monitor their performance, etc. However, ODCs have their own project managers and other resources supervising methodologies to enhance the development process.
ODCs are a centralized system where the entire power of monitoring the resources relies on your hands, meaning you can continuously evaluate the performance and efficiency of the resources employing for you. That being said, one of the main factors that led businesses in choosing offshore development centers over conventional resource hiring is that ODCs offers them a high degree of flexibility and transparency. Offshore development centers enhance the bandwidth of businesses and let them stay ahead of the curve. A team of dedicated members is employed for enterprises round the clock and their seamless availability can help them take the project delivery to the next level. Enterprises regardless of their size, niche, and type are leveraging the most out of offshore development centers.
The resources that get onboarded in an offshore development center come with relevant industry experience and domain authority. They can deliver the precise results the customers are looking forward to having. As in the normal scenarios where companies need to invest heavily in resource training, under the offshore development center, they don't need to worry a bit about resource training and other programs.
Before going ahead with setting up an offshore development center, one needs to take several considerations into account. This factor remains a key role in determining the success of an ODC. Let us see in detail what those factors are
Country for setting up an offshore development center
The country where one set up their offshore development center plays a key role in determining the success of the project. One needs to pay the utmost attention while choosing the country for developing offshore development centers as this can determine the quality and feasibility of the project. Many factors need to be taken into account while deciding the country of development. One needs to make sure that the country has the capability to meet their requirements. Also, they have to ensure that the country is reliable and economical. One cannot just set up an offshore development center in a country which is having a high cost of living, because it can increase the development cost. Also one needs to set up their offshore development centers in countries where there are flexible government rules and regulations. To put that it into perspective, countries like India will be the best choice for setting up offshore development centers.
Resource availability
On their journey towards setting up offshore development centers, one needs to have a look at the availability of resources. To avail the best services, the ODC Company should have the capacity to meet the customer requirements and should supply them with the right amount of resources at the right time. It's not just about supplying with the resources, but it's all about providing one with resources who can seamlessly meet the customer requirement in a seamless manner. Onboarding the right resources will directly get reflected in the quality of the project and one should never ignore considering the right resources just for the sake of saving some penny.
Technology access
The ODC partner should have the access to all state of the art technologies to keep up the momentum with the current market requirements and scenarios. There are a lot of technologies available in the market such as Artificial Intelligence, Machine Learning, Blockchain technology, cryptocurrency development, augmented reality, virtual reality, mixed reality, etc. These technologies are aggressively been integrated these days and the offshore development partner one associates with should have the capability in meeting customer requirements when it comes to onboarding these technologies. Businesses have realized the true potential of these technologies and the potential role played by these technologies in enhancing the business landscapes and they are looking more for offshore development partners who can make the most out of these technologies.
Seamless resource onboarding
As a part of hiring offshore development center, another factor one needs to consider is their ability to scaling up and scaling down resources as per the project requirement. The project may demand ten numbers of resources at some point in the project and at the next stage, it may need a hundred resources, and after that fifty. It keeps on varying based on the project requirement and the offshore development partners should have the capability to supply with the right amount of talents at the right time to meet the project requirement.
Experience
The experience of the offshore development partner plays a key role in determining the success of the project. With a high amount of experience comes huge expertise and mastery over various domains of project development which can be leveraged by businesses in availing world-class level of services. It helps them take the project seamlessly through different areas of project development thereby exploring the unexplored to its fullest. It enhances value and skyrockets productivity and efficiency.
Advantages of offshore development centers
Offshore development centers are the best viable engagement model available in this tech-savvy era
Enterprises are appreciating more of remote working and this has enhanced them in giving more value to offshore development models
Offshore development models are cost-effective. It helps save about 40–45% of the project cost when compared to in-house hiring.
It helps businesses in staying ahead of the race by delivering quality services to the end customer.
Industries that can leverage offshore development services
Almost all of the industries can avail the advantages put forward by offshore development centers and precisely talking, some of the prominent industries are
Healthcare
Hospitality
Transportation
Logistics and supply chain management
Education sector
Finance and banking
FAQ
Why offshore development centers?
Offshore development centers allow businesses to avail of precise services by getting rid of unwanted stuff and materials.
What type of solutions can be built using ODC models?
All kinds of digital solutions can be developed leveraging offshore development centers as it comes with full-fledged resources ranging from developers to testers, designers, and maintenance teams.
Which is the best country to set up ODC?
India stands high among the list of best ODC countries as it hosts a wide array of features that add value to the ODC process.
What kind of projects is ideal for ODC development?
Projects that require linger development time is ideal for going ahead with the ODC model.
How much time will it take to complete an ODC project?
The development time clearly depends upon various factors like resources employed for the project, scope of the project, etc.