Offshore Development Center in Bangalore
Being the topmost Offshore development center in Bangalore, our mission is to keep up your business on track by offering the best services available across the globe. We along with our wide access to the technical resources help you set up your high-end Offshore Development Centre in Bangalore to enhance the mileage and momentum of your business. We are DxMinds Innovation Labs, the best ODC Company in Bangalore. Our ODC offerings are wide and vivid which takes your business beyond the horizon. We are an extended version of your business, situated away from your business.
Why Need of an Off-Shore Development Centre?
Businesses are now facing numerous challenges including unexpected processes, phenomenal turnaround, and narrowing profit margins. The entire ecosystem has turned upside down. Businesses are prompted to explore and adopt new landscapes as such to stay active and healthy. They found setting up offshore development centers as the best way to stay ahead of all these challenges that existed.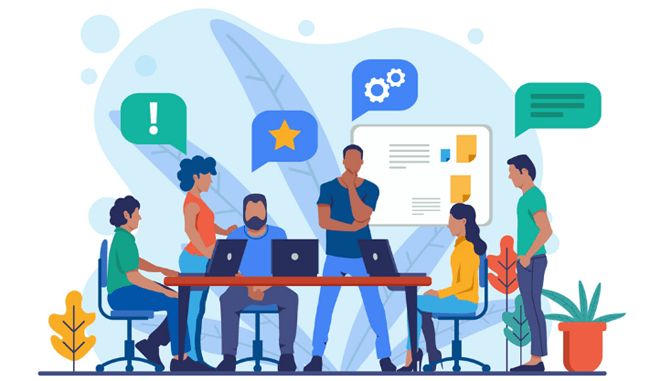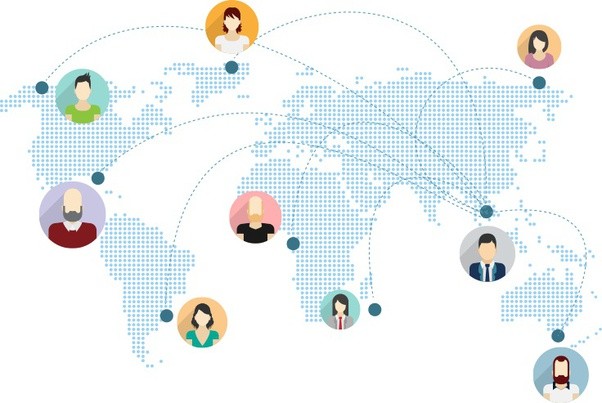 What are Offshore development centers?
Offshore development center also known as ODC is a practice of associating with an agency, most probably based overseas, for the successful accomplishment of assigned projects. It is the best practice widely adopted to enhance profit margins and to the breakdown of tedious jobs. ODCs are another form of business that is located overseas. The vendor partner one associate for setting up an ODC will set up the entire unit including the infrastructure, resources, amenities, etc that makes the customer free from all sorts of tensions and hassles. Moreover, the vendor company will allot the full rights of controlling the resources to the customer and make the resources work as per their organizational standards and norms.
Bangalore for Setting up Offshore Development Centre
Bangalore is popularly known to be the silicon valley of India and is called for a reason. The city hosts a wide range of talent pools, resources, and infrastructure that helps it to be the best offshore development center in Bangalore. A wide range of enterprises is incorporated in Bangalore. Of all the offshore development centers that are widespread across India, a major portion of it comes from Bangalore. When it comes to talking about the quality in the services offered by Offshore development centers in Bangalore, one can blindfold states that it meets global standards and parameters. The allocation of the city is in such a way that it has it all that makes it a perfect host for the offshore development center.
DxMinds- The best Offshore development center in Bangalore
We are DxMinds, the top-notch offshore development center in Bangalore. At DxMinds, we undertake each ODC project with utmost care and understanding of each detail. We have a team of experts who perfectly plans and strategizes the wholesome development process accordingly. We undertake digital projects of any kind, regardless of their niche, country of origin, or size. We seamlessly supply you with resources that can add more value to the project. Our resources work tirelessly for you just like the way your employees work. They are a team of highly dedicated professionals who efficiently and effectively focuses on achieving your goals, strictly sticking to the organizational norms and regulations.
Our mission is to enhance your organizational values, thereby upholding your business as a prestigious one among your potential set of customers. The ODC services we deliver help you diminish the cost by enhancing the profit margins, help you fasten the project delivery time, and enhance its accuracy and perfection. For us there exist no barriers such as language or time zone that set us back from the journey towards accomplishing the project. Our resources find it pleasing to work for you hassle-free, around the clock.
What are you waiting for?
Get Ready to Start Your Exciting Journey.
Our Agency Will Lead You Through the Amazing
Digital world.
Our ODC engagement models
We offer a wide array of ODC model that is highly customizable and reliable. One can choose the model that works best for him depending upon the type and peculiarities of the project. Some of the major ODC engagement models we uphold are
• Collaborative Development Center
Collaborative Development Center, also known as the Offshore Development Center is a popularly adapted engagement model we offer. Under CDC, we help you set up your extended version of the office in Bangalore, where our resources work for you in the best possible way. You don't need to worry about factors like overhead costs, liabilities, employment training, etc. It helps you stay ahead of all the unwanted levies that lessen your profit margins. With our CDC engagement model, you are given the full power to have your hand on top of the resources thereby making them work the way you want them to do. Our access to the wide range of talent pool makes the employment contract so flexible that you are provided with the right candidate at the right point in time. Our offshore development centers are highly productive that innovation is the key driving partner and it helps us in being the best ODC Team in Bangalore. This engagement model perfectly works for projects that consume an indefinitely long period for completion.
Wide Range of ODC services we offer
Custom Software Development
Web Application Development
Mobile app development
Quality Assurance, Testing, and Maintenance
Artificial Intelligence
Machine Learning
Blockchain Technology
Augmented Reality
Virtual Reality
Mixed Reality
Chatbot
Tools and Technologies We Use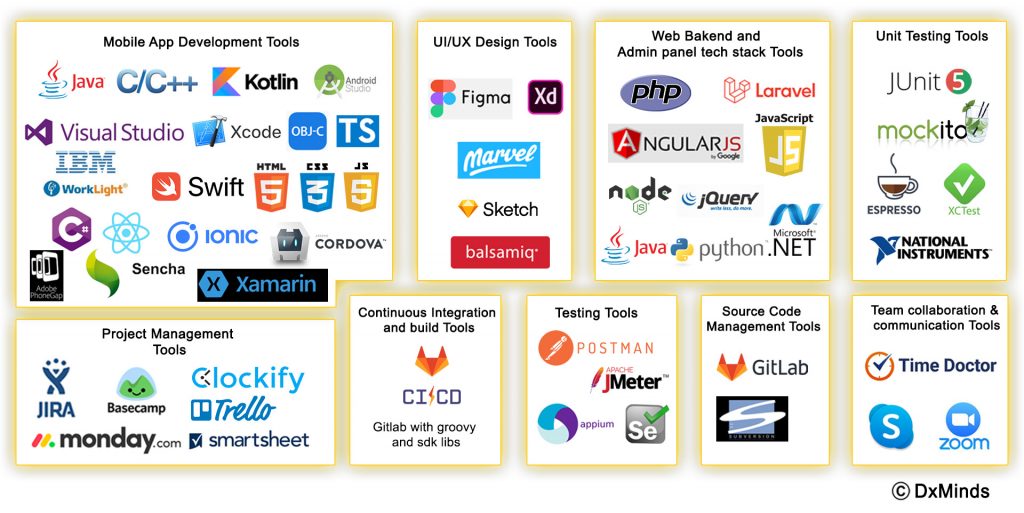 Why DxMinds for developing Offshore Development Center in Bangalore?
DxMinds Innovation Labs is a standalone agency that helps you set up innovative ODCs. Here are a few of the top reasons why you should associate with DxMinds for developing an offshore development center in Bangalore.
· Cherry-picked engagement models that are highly scalable and flexible
· Wide access to a great talent pool
· Faster delivery
· Enhance productivity and efficiency
· End-to-end support offered
· Agile studio
· Cutting-edge technologies used
· Groundbreaking solutions and products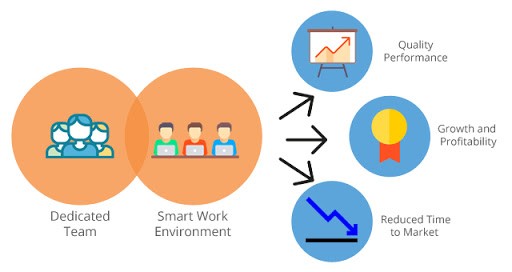 Offering nothing lesser than our best in Bangalore
We are in parallel with the latest happenings that take place in the technology space that we can deliver precise services to our customers. This helps us to stay ahead in the most productive way. Our resources are given training in such a way that they never deliver services that are lesser than their best.