October 10, 2022
Posted by:

Admin

Category:

Blockchain Development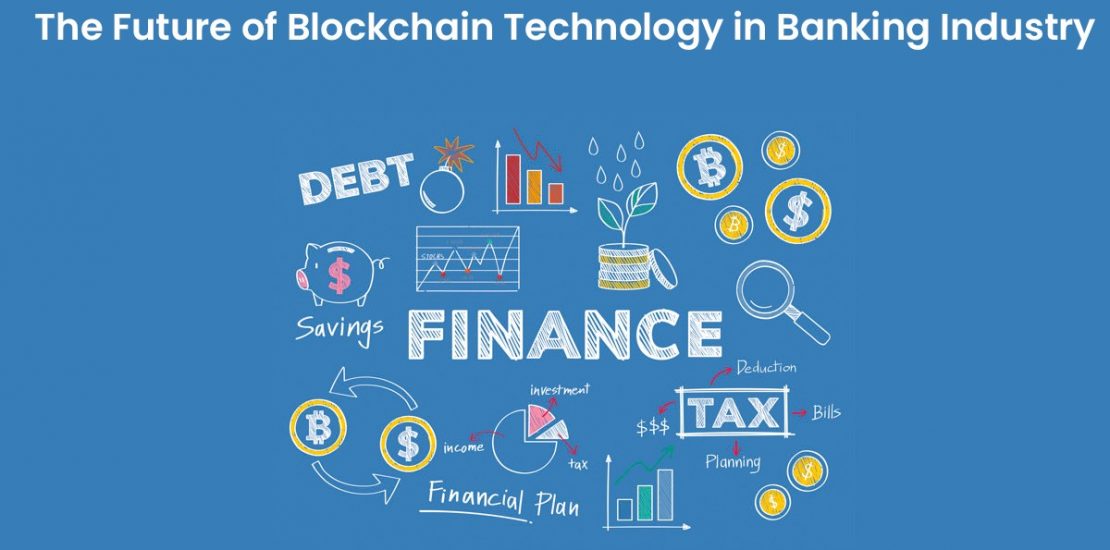 The Future of Blockchain Technology in the Banking Industry
Blockchain is an advanced technology creating an impact on fintech industries and previously many industries adopted and benefited, including the financial industry. However, need to know why blockchain is important for financial industries and how it helps in the future. Despite previous data and research one of the most secure and shared technology helping the banking sector to operate responsively and building trust with their customers.
The banking system has embraced some of the modern system helping companies that make incremental progress in the entire business. The arrival of blockchain in the banking sectors have swiped the fear of threatens and remaining banking organizations have started to accept the fact that changes large amounts to be digitalized banking firm with blockchain.
What is Blockchain Technology?
The Blockchain is a decentralized digital ledger allows companies to make transactions securely with transparency. Each block formed, cryptographically that helps to protect the stored data inside the block, where it is impossible to edit, modify or delete.
Each block is connected cryptographic has of the last block and designed to resistant to modify of data ledger. It is an open ledger that can able to record transactions between two members in the network.
Blockchain Technology on Mobile Apps Development
The advantages of blockchain have achieved by implementing in mobile app development, where many users are using Smartphone with an internet connection so many enterprises including banking firms have adopted mobile apps for their business. Therefore, it is very important to implement Blockchain in mobile apps that can reach more users.
Many of business peoples have less understanding about blockchain that keeps on security for data or assets distributed across the internet but in fact because of numerous amounts of transactions occurring around the world there are a chance to treat the data or digital cash by hacking or spamming. So now banking firms realized that both transparency and security could easily achieved with blockchain technology, and can perform transactions with simple clicks.
Get a Free Quote
Implementing blockchain in the financial sector keeps you tapping every transaction performed by users in the network. Major financial institutions utilized the latest decentralized technology into their own banking mobile apps and handling complex process easily.
Impacts of Blockchain Technology on Banks
Digital currency needs more secure payment options that build trust among users. The research says, virtually needs more verification process to conclude any payments. This is one of the main possible to occur threatens for banks, which performed and acting as a performer in transactions activities.
The blockchain can make decision widely and clearly to understand for the audience with the help of deciding authority system. The fine features of a distributed ledger system allow transactions to confirm and can approve with all participants in the exchange of transactions when it comes to the part of a chain. As this whole network, their number of transactions are performed and chances to hack and can make corrupt so it is significant to address the problem before and to make the system more secure.
Features of Blockchain
The distributed data holds records of transactions that provide users with complete transparency because the data and any changes will be publicly visible for members of the network and connection of blocks and their content are secure with cryptography format. A single member cannot edit or modified, which means that the ledger is a solid platform can be trusted with decentralized functions.
The technology has been in living for almost more than a decade, but it is only in the last few years that it has become less connected with its cryptosystems. It is still necessary to cryptocurrency methods; it is the technology that under layer for all crypto activity. However, the implementation of blockchain such as ethereum, the hyperactive ledger can allow smart contracts indicated that the technology could hold many more advantages.
Blockchain technology has attractive advanced features which it has capable to solve numerous problems currently facing banks and financial organizations. Blockchain enhances secure and protected function in the storage of data and transactions that contain decentralized and transparent process, as possible to reduce money and time by removing mediators.
Nearly all financial institutions need the intervention of mediators to help them transfer daily tasks. The use of mediators develops the services of these financial actions in a very expensive way. This process can be completed eliminated with blockchain technology will be accessible for customer greatly with less expensive than the traditional way.
Request Callback
Use Cases of Blockchain Technology
KYC Verification:
This technology has capable to identify the clients in the verification process. This is highly necessary for financial institutes to perform KYC before processing any credit or loan. With the help of Blockchain, users will confirmed with single taps and data stored in a secure location where all banks need to access it to save time and money for the manual process to check.
Credit Score
With blockchain, users are in complete command of their own data and can decide what is bestowed openly on the blockchain, such as profession account, and what is collected confidentially, such as credit score. Users then have authority over what they experience and with what. One would also be ready to fix any errors immediately. This data could bestow immediately with inclines or banks without ever demanding a third party.
Payment
Banks and financial companies can perform Blockchain technology, overall, to decrease costs and improve speed when advancing bank-to-bank and global transfers. Autonomous business analysts and large financial firms recognize that blockchain technology is very reasonable to substitute the third party system to made transactions manual.
Insurance
The Decentralized Digital Shared Blockchain Technology has capable to enhance significantly with automation payment features and adoption of such advanced blockchain will reduce bureaucratic delays that include more amounts of skills to receive payments responsively.
Conclusion
There are many famous giants like Ripple and ethereum, who promotes their own blockchain, but some companies adopt similar technology. In the future, there will be a huge impact on operation for performing transactions and optimizing data with various business process, As blockchain reduces the accepted time frames required.
About DxMinds
DxMinds Technology is a leading Blockchain Development company in Bangalore provides a solid platform for enterprises that are looking to secure their data while distributing in the network.
We have more than 15+ years of experience and expertise in the latest technology such as bitcoin, ethereum, and cryptocurrency. We hold expert blockchain developers that they have the capacity to develop a high-level platform for all business needs.
If you are looking for reliable Blockchain Development Company in Bangalore, Reach us at info@dxminds.com
Contact Us