Top Virtual Reality (VR) App Development Company
Can you imagine experiencing the living world that does not even exist for real? What if you can visit a world that is full of your imagination? On the other hand, it has several fictional characters that you want. Well, you already imagine and think of how it is possible.
Virtual reality has truly emerged as one of the buzzwords for technology companies these days because it has unmatched potential to create the most amazing experiences across the web and mobile. The technology takes advantage of virtual simulations to generate a real-world 3D environment for users. Undoubtedly, as UX is the pillar of success for companies, VR forward as an imperative technical choice for them. It is not surprising that more and more of them are looking to invest in this technology to mobile trend, tablet and portable applications.
Can you imagine experienDxMinds is a Best Virtual Reality (VR) App Development Company in Bangalore India, San Francisco USAthat offers the best services of VR and more interactive at an affordable cost. We have experts in creating the memorable experience of VR technology to increase your business graphics by night.
How can Virtual Reality transform your business?
As competitive business environment grows each passing day, being different is the key to keep away. Virtual reality applications give your businesses a distinctive presence and drive growth through better customer experience. Here are some good reasons why you should hire a VR developer.
VR connects businesses with customers in an attractive way. As a leading in the List of Top 5 Virtual Reality (VR) App Development Company in Bangalore Mumbai India we leverage our decade of experience in mobile app development and specialization in the advancement of the VR technology to help our customers bring their products to life with interactivity and immersion.
Unleash immersive 360-degree experience for your customers with virtual reality applications using advanced tools.
Increase sales and revenues of your business by enabling potential buyers to try the products virtually.
Simulate training your workforce by leveraging interactive VR solutions that make lifelike experiences.
Reduce operating costs and product development by improving before implementing them via a virtual platform.
As competitive business environment grows each passing day, being different is the key to keep away. Virtual reality applications give your businesses a distinctive presence and drive growth through better customer experience. Here are some good reasons why you should hire a VR developer.
At DxMinds, our expert developers of VR applications can make attractive and futuristic applications and other intelligent devices such as mobile and tablets. Our Virtual Reality (VR) App development solutions can turn your innovative ideas in a futuristic and captivating VR while opening the doors to new opportunities.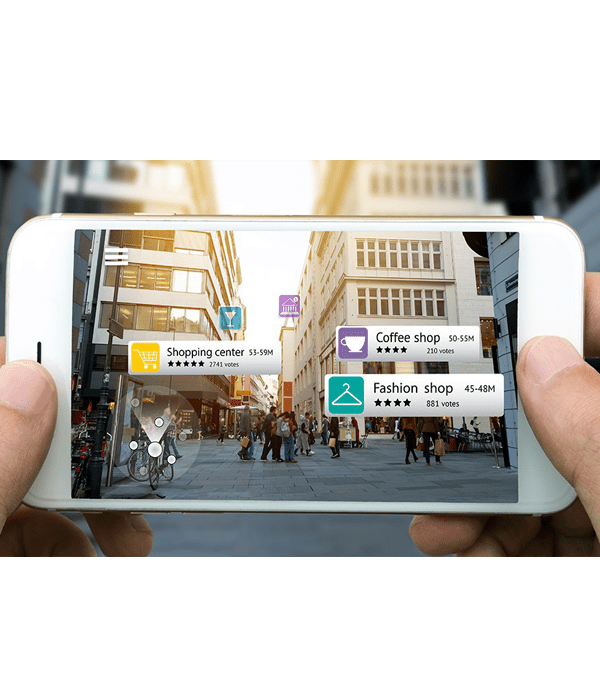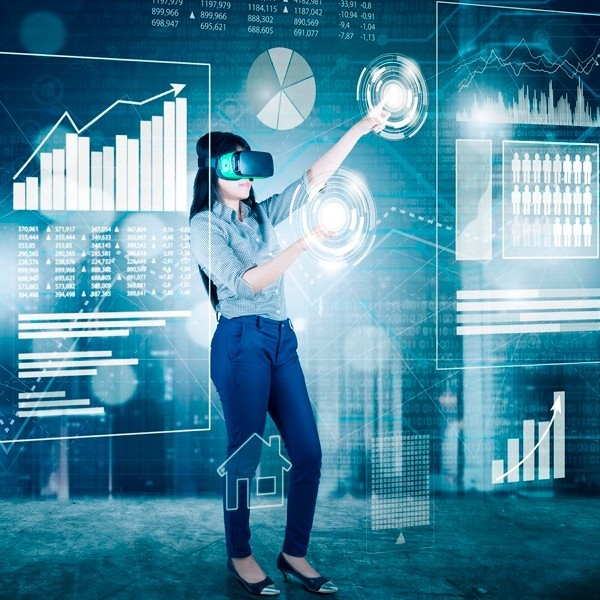 Explore Virtual Reality (AR) App Development Services
DxMinds is also known as the Best Leading Virtual Development Company in Bangalore India all over the world. With the help of VR technology, we offer real and imaginary lives experience of mobile applications to raise business objectives. Our experienced team has delivered various mobile application development services immersive virtual reality for various industries, including starting and global entities.
Our goal is to provide solutions that meet the hotspots of activity of the client and helps him closer to his goals. For this reason, our VR App Developer will begin to understand their challenges, opportunities and goals and only then come up with a solution, we provide a range of innovative applications of virtual reality to improve the user experience and add value to the company.
• Solutions And Company Business
Custom VR solutions that are tailored to meet the specific needs of the client's business. These include virtual fitting rooms, kiosks, virtual conferencing applications, and more.
• Marketing Tools and Advertising
Marketing and impactful promotional tools that take advantage of the powerful features of Virtual Reality. These include interactive walkthroughs, live product demonstrations, virtual presentations, and more.
• Modules and Development
Using VR for creating training modules and simulative development that allow interactive virtual training and realistic for students and professionals in various sectors.
• Display Solutions
The creative and interactive visualization solutions that are used for various purposes for business. These include visual storytelling, data analysis, training, presentation and even control of operations.
• Social Experience
Entertaining social experiments that can be extended through a variety of VR devices. We ensure that the customer's business is able to get a winning advantage with these rich social experiences.
VR Application Development Tech Stack
Serving a business solution is all about identifying appropriate technology to use and use them to create benefit solution. Our VR application development team is capable of the latest trends and VR technologies and ensures they are used correctly for your project.
One of the famous tool among developers VR due to its free and open source function written in Python. You can export the model to multiple formats accessible by other tools. It is a great plugin for exporting creations with an open source plug-in called FireVR.
A-Frame built by Mozilla based application VR with HTML using the Component entity ecosystem. It runs on various mobile platforms, live, Rift, office, etc. This tool is easy to use for web developers.
It is a WebVR editor in the browser that is built with NodeJS and Three.js. It provides a visual programming environment come WebVR, WebGL and other HTML5 APIs with amazing features such as Live Preview; unlimited audio preset catalogs, and more.
This Google tool is used for the basis of an application of modeling with a low learning curve. The tutorial is available online with a simple explanation of 3D modeling concepts.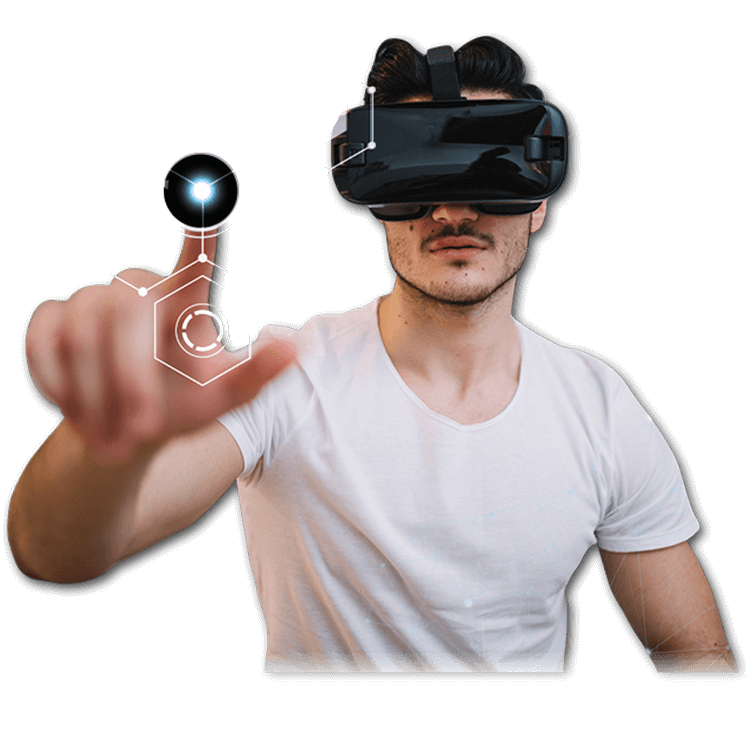 Why Choose Us as Your Best VR Apps Development Partner
At DxMinds our trusted team follow NDA and never ever sell your app code or project details to any third party at any circumstances, which means that your projects are in the safest hands forever
A team of skilled VR developers that brings tech proficiency across multiple platforms, combined with highly expertise in cutting-edge tech and knowledge of the latest VR trends in the app space.
Excellent for Personalization
At DxMinds, the dedicated team of experts understands the exact needs of their customers so offer best Virtual Reality apps to make something powerful and unique for an individual.
Hire a seasoned skilled VR Developer or experienced team with expertise in various mobile app platforms and technologies and in the latest advancements as well. With our in-depth understanding, we bring the capability of designing excellent user experiences and high quality, well-tested products.
An industry presence of almost two decades along with a vast experience in a vast range of VR technologies gives us a winning advantage. Until date, we have catered several successful projects to reputed clients in different industries and all across the globe.
Creativity is very important when it comes to the Virtual Reality Apps, because it is something that really makes you stand apart. We have an experienced design team that offers a combination of skill and creativity to create a deep user experience with every Solution VR we create for clients.
We have a client-centric approach that understands that every client is a unique entity, with unique needs, challenges and goals. We understand the requirements and tailor client-focused virtual reality applications that suit them to perfection and overcome business pain points.
We work with an agile methodology, which focuses on providing quality solutions within predefined deadlines. At the same time, we remain committed to development best practices and high standards as well. We are available for constant communication and regular reports too.
Another reason that makes us a great development partner is the fact that our services are competitively priced yet ensures that the quality is never compromised in any way. We bring flexible engagement models to fit seamlessly with the client's needs, expectations and budget.
Friendly Customer Relationship
We build engagement and personalized virtual reality applications and in addition to this offer friendly customer that allows any company to spread awareness regarding the brand and business services.
Our goal is to design & develop VR solutions and apps that totally emphasis towards the wants of our customers.
Hire Virtual Reality (VR) App Developers and We are excited to collaborate with you
At DxMinds, our experts study your business and analyze the needs and market requirements. Similarly, being a Virtual Reality (VR) App Development Companies in Bangalore, Mumbai, Noida, Delhi and Gurugram, India, Dubai, San Francisco, USA we build a strategy to build a VR version for our customers so they can connect to the nearest enterprise technology and make more audience for them. Analysis control market research, products, target audience, need and other important factors that play a key role in the planning goal to build the best VR mobile app development of virtual reality. From a simple development of VR applications to complex VR application, we create each at the best prices in the industry.
Do you want know more about Virtual Reality VR app development cost and services or if you want to discuss your idea with us? Our VR application developers having the curiosity of a child and expertise of a veteran can build excellent VR application solutions for your business.
Then contact us at info@dxminds.com and get a free consultation with our VR experts!