October 10, 2022
Posted by:

Admin

Category:

Mobile app developers, Mobile App Development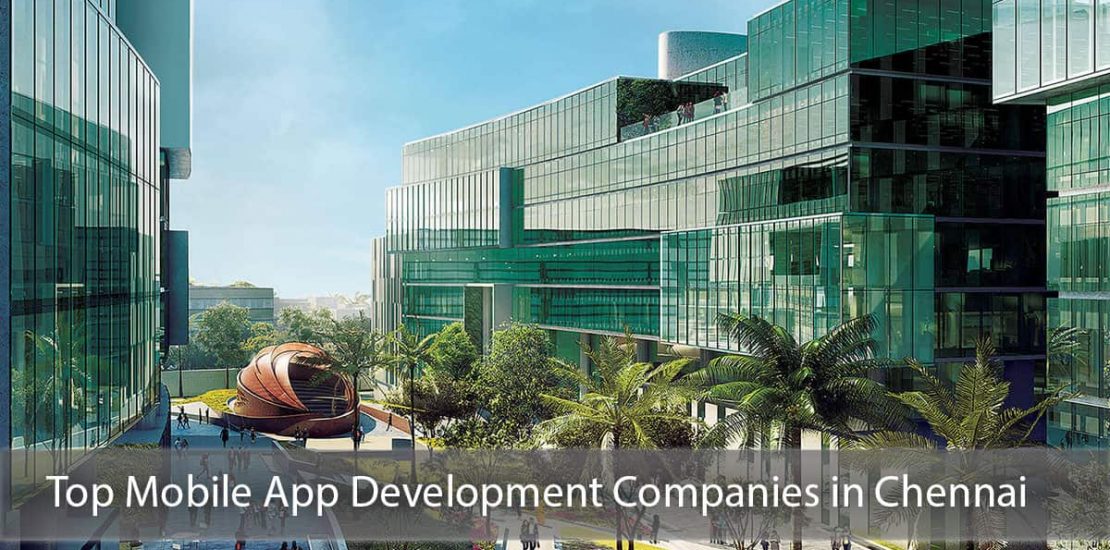 Chennai is the capital of the state of Tamil Nadu enriched with the international standard business ecosystem and well-versed advancement in the domain of technology. Chennai, home to India's fastest-growing marketplace, is rapidly becoming one of the greatest technology hubs in the globe. Amazon, eBay(Paypal), HP, IBM, Symantec are some of the top Information Technology MNC firms which have their campuses and research and development centers in Chennai, India. Indian IT majors like TCS, CTS, Infosys, HCL, Wipro all have their biggest centers mostly functioning out of Chennai.
Chennai is one of the fastest booming application development centers in India. Chennai is one of the top technology hubs in India with more than 100 high-tech parks within the city. Mobile App developers in Chennai, India is in huge demand for worldwide clients as they are gaining huge global traction because of the perfection in the app development process. Every year the number of apps development companies in Chennai growing high.
Being a tier-one city in India and as we have mentioned that top MNC headquarters established in Chennai one can easily assume that how fast technologies getting implemented and adopted in this city. Nowadays mobile app development is an essential part of business development and the growth of app development companies in Chennai is at a rapid pace.
Every entrepreneurs and enterprise are actively looking for the best app developers in Chennai, India who develop high-end apps leveraging cutting edge technologies that too in the least possible time. But, there is a constant competition going on among the top app developers in Chennai for developing high-end applications as the need for enterprise mobile applications is skyrocketing. Business applications now tend to attract more customers when compared to conventional methods and help businesses to increase product outputs. Mobile application development has become a life-changing technology that has been positively affecting our lives. The reputation of mobile applications has created a large number of mobile application development companies in Chennai, India, and, around the world.
Why Mobile Applications Are Important For Your Business?
The process of mobile application development is all about the creation of software programs that are exclusively developed for its fine usability on mobile devices such as smartphones, tablets, smartwatches, and so on. As of now, mobile applications are developed for different Operating Systems such as Android, iOS, and Windows Mobile.
Since we live in a digitally smart world, where more than 80 % of people with mobile devices to search for online products and services of which 27 % for mobile applications that are connected to the products or services they wish to acquire. Application creation was used to build mobile applications for various businesses. A mobile application is an important part of a business because it can help a business to grow rapidly regardless of the type of business.
With the advent of the latest features and technologies, mobile applications have been used to carry out each and every activity a person used to do in the conventional practices, including the sale of goods and services.
The population of mobile users is currently more than 1 billion worldwide. This is why every business owner needs a mobile app for his / her business.
Mobile Applications are categorized into three varieties:
Native App — These kinds of apps are installed from the app store. They are specifically designed for different operating systems. Users can download it directly from the respective stores. It is called native because of the development process. Native mobile apps are unique and it is a particular model of the app development process.
Web App — This may be a web application viewed through an online web browser, not a real application, but appears and feels exactly like an app. As of now, almost every business is developing a web app as they are more convenient and transparent in the mode of operation.
Hybrid App– Hybrid app or cross-platform app development is a unique practice of developing mobile applications that run simultaneously on both iOS and Android platforms. This mode of app development is gaining huge traction from the global community as it more economical, reliable, and less time consuming compared to the development process of native apps. The main tools used to develop hybrid mobile apps are Flutter and React Native, out of which React Native is the most used one.
Here is The list of Top Mobile App Development Companies in Chennai, India
Are you looking for the Best Mobile App Development Companies in Chennai, India for your business application development? Here we have listed some of the finest Mobile App Developers in Chennai. The purpose of us coming up with this list is to enhance your search for the top hybrid app developers in Chennai, India. So let us get started and see which those outstanding app developers in Chennai are.
1 – DxMinds Innovation Labs Pvt Ltd
DxMinds Innovation Labs is one of the highly professional mobile app development companies in Chennai, India having widespread roots across the globe. DxMinds focuses on delivering digital products and solutions, which can take your business to the next level. DxMinds is a company founded by a team of profoundly qualified professionals, who specializes in providing reliable and productive mobile app development services. They have a verifiable and notable history of skills associating with clients all over the globe. Accuracy and perfection in the services they deliver have made DxMinds the fastest growing mobile apps development companies in Chennai, India. Highly skilled architects and well-versed expertise management is what makes DxMinds stands high among other app development companies in Chennai. Other Services of expertise by DxMinds includes:
Android App Development
iOS App Development
Hybrid App Development
Machine Learning
AR/VR/MR
Chatbot Development etc.
Are You looking for Mobile App? Let's Consult
2 – Contus:
Contus is one of the first-class mobile app development company in Chennai, India. It started in 2008 and s operating successfully. The company specialized in social, Mobile, Analytics Cloud (SMAC) apps development. Contus provide high-end Android and iOS mobile applications and related solutions through leveraging innovative products and services for its customers. This leading app developer in Chennai is now successfully delivering unimpeachable services in over 40 countries. Contus has onboarded a highly skilled industry experienced team of over 200+ technology developers to offer top-notch services that meet international standards and global guidelines.
3 – Pyramidion solutions
Pyramidion solutions are one of the leading digital transformation companies specialized in developing high-end mobile applications for enterprises and businesses spread across various parts of Chennai. The main business focuses of Pyramidion Solutions is on creating well-versed mobile apps on Android and iOS platforms. These top apps developers in Chennai, India have a good track record of creating and crafting Android and iOS apps for small startups and even large corporate businesses. Pyramidion Solutions delivers cutting edge technology solutions for businesses in serving customers and enhancing brand values.
4 – Way2Smile Solutions Pvt Ltd
Way2Smile Solutions is an award-winning digital transformation agency and best iOS mobile app development company in Chennai, India. Way2Smile solutions keenly focus on providing custom mobile application and website app solutions to the end consumers, thereby making h. We've developed more than 100 + mobile apps built using Android and iOS mobile platforms. Way2Smile Solutions has a large number of client bases, which are categorized into more than 100 different portfolios. The app developers are always eager to engage with consumers and plan to create mobile apps that are sensitive to current trends.
5 – Mirror Minds
Mirror Minds is one of the finest and ISO 9001: 2008 certified web, iOS Android, Hybrid, and Natives app Development Company in Chennai, India. The company has got more than 10 years of experience in developing innovative digital solutions for enterprises and is comprised of highly skilled developers and designers. Mirror Minds is an expert development agency in the development field of iPhone, iPad, Android, Blackberry, and Web applications. As the top Mobile App Development Company in Chennai, they have a team of designers, artists, software developers, project managers, and technical experts who have focused on delivering the most reliable iPhone, iPad, Android, Blackberry, and Web-based applications to their clients.
6 – Team Tweaks Technologies
Team Tweaks Technologies is one of the well-known Android app development companies in Chennai specializing in Android and iOS platforms. They are one of the fastest-growing apps development agencies in Chennai, having a customer-centric approach towards the development of innovative mobile applications. They have dedicated mobile application developers who first examine the needs of clients and their business operations in an end-to-end manner that too by considering the minute ones in detail. They have experts in the design of mobile applications, programming, and internet marketing specialist who work seriously to make marks a huge success.
7 – Smarther
Smarther Technologies is an award-winning enterprise iPhone application development company in Chennai that produces mobile application solutions from end to end in Android, iOS, and Windows Mobile OS. The company over 5 years of experience in providing a wide range of mobile application development, web development, and e-commerce services. The company has successfully delivered over 250+ mobile applications and web projects.
8 – Ideas2IT Technologies
Ideas2IT Technologies is a Mobile App Solutions Company in Chennai, India. Founded in 2008, Technology Ideas2IT successfully delivered 400+ projects. We have a good number of application designers and developers bring their expertise in Android platforms, iOS, and Windows. The company has developed complex products and also implemented in companies like Microsoft and Ericsson.
9 – Wepop Info Solutions
Wepop Info Solutions is one of the finest mobile app and Top IT Services Company in Chennai, specializing in the design and development of iPhone, iPad, Android, Blackberry-based applications, and websites. We provide a wide range of web and mobile application development services around the world, with the goal of delivering the most user-friendly interface and application quality.
10 – Mavin Apps
Mavin Apps is cutting edges website, game, and mobile apps development companies in Chennai, India. Started in 2013, the company has expanded more than 100+ successful projects to its clients worldwide. Mavin Apps work with customers and understand their mobile application needs to build a strategy for the production of business applications. Our designers and developers are constantly engaged in Android delivery, high-quality iOS, hybrid, and Apps games regularly.
Hire DxMinds Innovation Labs the best Android and iOS apps developers in Chennai
We hope you have the right time exploring our list of top app developers in Chennai. We are sure that this list will be a benchmark for you to decide to hire your popular mobile application developers in Chennai, India. Further down the line, if we are asked to choose the best one app development company from the above list of developers in Chennai, without even thinking for a while, we will advise you to hire DxMinds Innovation Labs. They are the leading app development agency in Chennai having a proven track record of serving well-reputed customers. This Best mobile app development company in Chennai, delivers cutting-edge solutions for mobility, enterprise, education finance, and much more and focuses to deliver outstanding services. If you are looking for Mobile apps for your business approach can reach DxMinds Innovation Labs, the best apps development firm in Chennai that provides innovative services at the most affordable costs. For more details on how the services offered by DxMinds Innovation Labs can take your business to the next level, drop an Email to info@dxminds.com
Get a Quote