October 12, 2022
Posted by:

Admin

Category:

Mobile App Development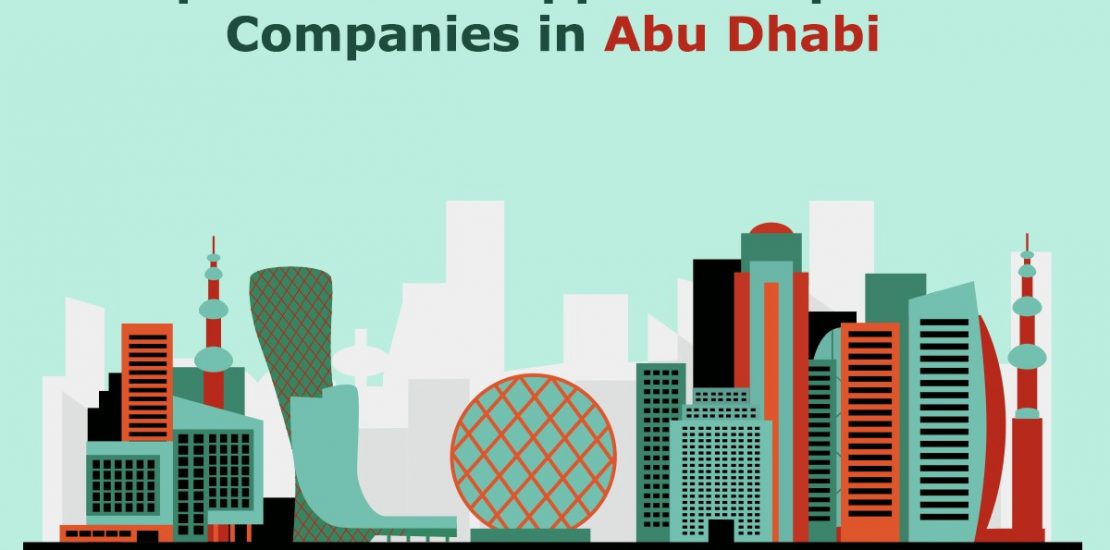 Top Mobile App Development Companies in Abu Dhabi
Today mobile apps have taken over the world, people are seriously considered mobile apps to generate additional revenue and solve business problems. Mobile apps have immense impact on every part of human life including ordering a meal, to get our house cleaned and even to book a cab ride.
In Middle East region Abu Dhabi is one of the most attractive IT market with greater investment into mobile app development. Abu Dhabi going digital with high-speed communication networks, critical mass of smartphones, open data portals, as well as digital sensors. Like any other countries the entrepreneurs from Middle East region business also have taken mobile app as one of the best tool for business.Lets have a look at the Top Mobile app Development companies in Abu Dhabi.
List of Best Top 10 mobile app development companies in Abu Dhabi
DxMinds Technologies
DxMinds Technologies is the leading Mobile App Development Company in Abu Dhabi provides high quality wide range of mobile app development services across the globe.Mobile App Development, Automotive, Internet of Things (IoT), AI, Machine Learning & Data, Blockchain Development, Chatbot Development and AR / VR / MR are the main services offered by DxMinds.The company having a proven track record of successful app development on all mobile app platforms with updated technologies .
Founded- 2018
Number of employees – 150+
Global presence – UAE, India, USA and Australia
Mobiiworld
Mobiiworld is custom software and Mobile Application Development Company in Abu Dhabi creates mobile apps for big and small business. This is the only Apps Development Company in Abu Dhabihave won Cannes Lions festival 2016 and also have won numerous Dubai Lynx mobile apps awards, SL Magazine mobile apps award etc.The company offers the services like mobile strategy consultaion, UI/UX design, mobile app development, mobile marketing strategy, M-commerce development, mobile gaming and many more.
Founded – 2010
Number of employees -50 – 249
Future technologies
A future technology is one of the dedicated Android App Development Company in Abu Dhabi creates quality app development services as per the client's needs. The company holds a skilled team brings ample amount of technical and business experience on board to help our clients from concept to code. The company specializes in ArtificialIntelligence, Big Data analytics technology trends for better app experience.
Number of employees -50 – 249
Adequate LLC
A top – notch iOS App Development Company in Abu Dhabi always guarantee you the best solution for your big idea. A creative and experienced team helps your business to stay ahead of the competition by using trending technologies with this brief span of time. The company offers Mobile App Development, SEO, UI-UX Design, WebDesign, Web Development services all over the world.
Founded – 2007
Number of employees – 2-9
DeviceBee
DeviceBee is the the Best Mobile apps development Company in Abu Dhabi bring life to you mobile app idea .The company recognized as a global leader among the by providing unique, cost-effective, customized solutions to their clients.
Founded 2011
Number of employees 10 – 49
Global presence Dubai, Kuwait, San Francisco
Apphitect
Apphitect is the best developer in Middle East region specializes in Android and iOS mobile app development since 2008. The Company is expert in Augmented Reality, Wearable, Hybrid, M-commerce and messaging/chatting solutions. For the better and effective app development with less time and cost Apphitect using the app development tools like Basecamp, XJIRA, Soup UI, develop, bit bucket and many more. The company has more than 1000 clients all around the world including Mahindra rise, Dr.Reddy's, The World Bank, cbazaar and many more.
Number of employees 50 – 249
Founded 2008
IWA ltd
IWA ltd is the best software firm among the List of App Development companies in Abu Dhabi helps your business for plan, design and develops innovative and high performing mobility solutions for your business. The company has more experience in real estate, cleantech, fintech and blockchain.
Founded – 2009
Number of employees -50 – 249
Cronj IT Technologies pvt ltd
CronJ is a globally connected company having its own pace in Middle East app development industry. The company successfully completed 120+ projects with the help of a team of talented and qualified app developers, designers and project managers. Being one of the best Apps Development Company in Abu Dhabi Cronj offers an extensive range of result-driven IT solutions for businesses to obtaining maximum contentment with our global clients.
Founded – 2012
Number of employees -10 – 49
Global presence – Netherlands, India, Dubai and USA
Vision18 Technology
Vision18 technologyis theproven competencies in the mobile app development sector in Abu Dhabi has created successful apps like Mather builders, emirates tours and safari, national environment Day,AESGC and many more. From Startup to enterprise level the company collaborates with enterprises and provides services like user experience designs and cross-platform development for both web and mobile.
Founded – 2008
Number of employees -2 – 9
INGIC
INGIC is one of the known Mobile Application Development Companies in Abu Dhabi specializes in mobile app development services for various industry verticals. A talented team who are well versed with the latest technology trends and developing high quality mobility solutions that make businesses enhance their client base which in turn increases their numbers.
Founded – 2012
Number of employees -50 – 249
Global presence – USA, UAE, KSA, Singapore and United Kingdom.
Dow Group
Dow Group is the best Mobile Apps Development company in Abu Dhabi having outstanding app development capabilities and world class developers. The company offers the services like web development, mobile app development, CRM development, SEO services etc.
Founded 2002
Number of employees 10 – 49
Global presence – Dubai, Lebanon and UK
How much does it cost to develop a mobile app in Abu Dhabi?
Mobile apps allow people for more empowered and connected now than ever before, so for any business now it has become the need of the hour for all business to stand out from the crowd and also it opens a new and effective way for money making. It is impossible to give the fixed app development cost in Abu Dhabi, it involve many factors including the experience of the Mobile app Developers in Abu Dhabi you are going to choose. Let's have a look at what are the different factors which affect the app development cost.
Platform
The platform you are choosing android, iPhone is one of the main factor which affect the app development cost. Each platform is different has its own development complexity, which demands different time and cost. Instead of Android or iOS if your app demands both you can choose cross-platform app development. Today apart from android and iOS you can see virtual assistants, messaging, IoT products, and even cognitive technology platforms.
UI/UX design of your app
The cost for design is depends on your design complexity, if more complexity designs like custom elements and animations., more money you have to spend. In the success of an app the user experience is more important; it should be up to the mark with the features like simplicity and user friendly.
Paid app, free app or e commerce app
Free apps have a different way of revenue generation, it will not make upfront money through downloads. Free apps allow you to increase your consumer base and you can sell to them later.
The paid apps will generate the revenue based on the downloads, customers can simply pay for it and get all the features immediately.
E-commerce apps are selling their own products or earning commissions from sellers listed on the app.
Functionalities and features of your app
This is the core factor that holds a massive influence in app development cost. More the features meanobviously the higher the price, the complex features like include animations, 3D objects, or complex visuals, and then it can hamper a limited budget. Let's have a look at some of the basic features for every app
Login
Profile creation
Push notifications
Chatbots
Social Integration
Geo-positioning
Payment options
When comes to the functionalities of the app, there are three type functionalities for the app,
A List App
A list app have less app development cost it list out various categories, all the information.
A Dynamic App
A dynamic app need to connect to a server to gather the information from the app, its APIs and complexity can result in great variations in terms of cost.
Games
This is the most expensive app type, using the trending technology like Artificial Intelligence and the 3D environments and advanced physics make them costly.
Maintenance
Deployment of the app is not the end, if you have to go ahead in the competitive app market you should have a maintenance planabout new features and functionalities will be introduce and keep apps up to date with every new release etc.from the beginning.
DxMinds Technologies is the Best Mobile App Development Company in Abu Dhabi provides high end app development servicesfrom analysis to design, development, testing and further updates. Using trending technologies like AI, ML, ChatBot, Blockchain, IoT etc. The app development cost at DxMinds varies from $5000 to $50000 depends on what your app will do.