November 9, 2020
Posted by:

Admin

Category:

Outsourcing and Offshoring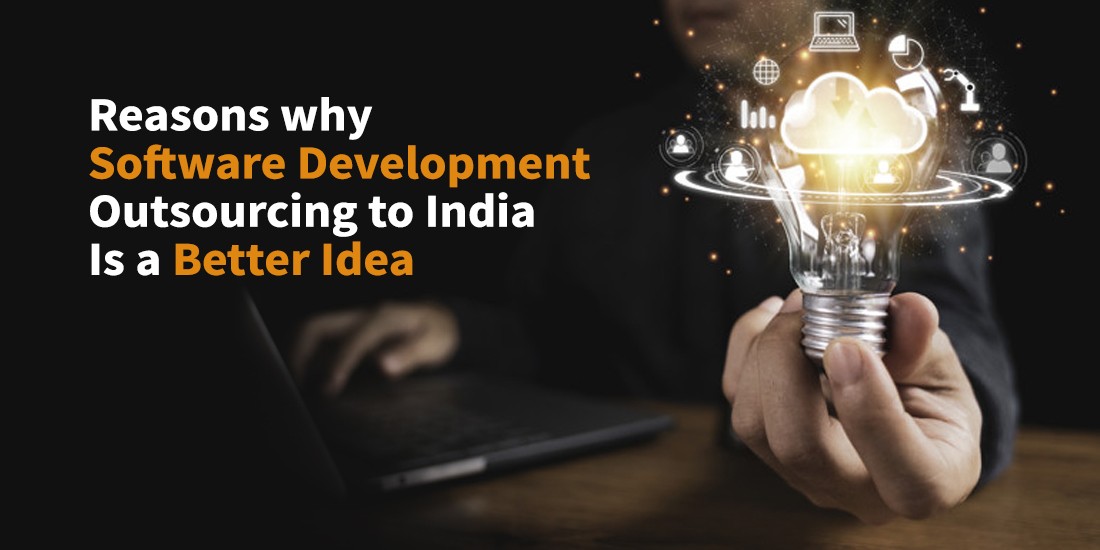 The advent of technology has brought a huge impact on our lives, directly or indirectly. It has enhanced processes and methodologies, all for the good. The handful of technologies available these days are protruding in the best ways and patterns to obtain smoother and more efficient ways of living. Businesses are leveraging most of these technologies in order to cater to the potential set of audiences. Technology, if optimized in the best possible way can take the business to newer heights right by supplying them with the right amount of inputs that play a keen role in nurturing its growth.
The implementation of technology always had a wide range of integrations. The ways of technology integrations have gained various phases over the years. This keeps on changing based on technology intervention and best methodologies. Global businesses always rely upon the latest of all these integrations and are parallel to the latest methodologies available in the market. This is because they are always resistant to conventional ways and want to go to the market with the latest implementations and adaptability. Their keen focus is always on making the most out of the least, so they are looking forward to having the latest of them implemented into their organizational frameworks.
What exactly is software outsourcing?
Software outsourcing, on a high level, is the process of handing the project to a third-party agency for getting it developed in the best possible way. Software outsourcing agencies set up dedicated workplaces designed to undertake and enhance outsourced customer projects. Even though the operational aspects of outsourcing development go parallel to the traditional in-house resource hiring process, it's far beyond that. By outsourcing the process of software development to the vendor company, they can seamlessly support the client with a wider range of features that add more value to their customer business. The rise of software outsourcing came into existence and become widely acclaimed as a result of the struggle faced by new-age businesses to ramp up with the most modern technologies and business practices. In order to keep up the pace, businesses are prompted to switch to the latest model of technology implementations and for them to do that, the process is tedious and not so cost-effective. This started affecting their revenue turnover and profit margins. Things were the same for enterprises ranging from start-ups to micro, medium, small, and even global fortune companies. It is in this context, the concept of software outsourcing and development has gained huge popularity and without wasting a bit of time, businesses started to onboard it.
The main reason why businesses switch to handing over projects to third parties as outsourcing is that it allows them to claim global standard services in a seamless manner, without even compromising a bit on the quality aspects of it. Software outsourcing companies help businesses and enterprises to associate with top-notch, ready-to-deploy resources in a seamless manner. When it comes to onboarding innovations and futuristic technologies, software outsourcing in India opens the door to wider opportunities that help businesses scale exponentially. Software outsourcing to India helps businesses set up their development center overseas, hoarding it with the right amount of talent, and delivering their services at the right proportion. After going ahead with associating with the Indian software development center, businesses can stay ahead of all the hassles and bustles as they are constantly supplied with the right amount of resources at the right time.
Advantages of Software outsourcing
There exists a wide array of advantages put forward by outsourcing software development services that businesses are making the most use of. These advantages are filling the gap that separates a business from being successful. Associating with the best software outsourcing partner in India can help businesses add more mileage in their journey toward being successful. Despite the fact that the software development centers are situated miles apart from your business, it can enhance your organizational efficiency and productivity by adding more value to it. When it comes to the cost part of it, one can seamlessly figure out that the process of software outsourcing in India is the most viable and cost-effective engagement model ever available in the current scenarios. By going ahead with software outsourcing, it helps businesses save 40–45% of their development cost which then can be leveraged for other scaling purposes. The other advantage of having a third-party software development company onboarded is that it allows you to stay ahead of the competition by availing of world-class levels of services in a seamless manner. Indian software outsourcing agencies are comprised of highly talented resources that are capable of delivering precise services the customers are looking forward to having. When associated with an Indian software outsourcing agency, the client company is supplied with a wide array of resources, which they can choose to have based on their requirements. These resources are expected to satisfy the customer's appetite to its fullest. They deliver services that are agile and hold a high degree of disruptive factor.
India- the best nation Outsource your software development
One needs to consider various factors while hiring a software development agency and the major one among them enterprises take into account is the country for setting up their outsource development center. This is a very crucial decision that needs to be taken very wisely. There are many factors that support this. Some of them are the country one chooses to outsource the software development process should have enough resources that can meet the project requirements. It is of no use that you outsource to a country just because you have some personal connections over there. If the county cannot supply you with the right amount of resources, whatever you are investing in is a waste of time, money, and energy. Another factor is that the country should have friendly rules and regulations. The friendly policy of the specific government plays a key role in adding more value to the development process. So that is also a major criterion that needs to be taken into account. The next factor is cost-effectiveness. You can set up any amount of relationship with software outsourcing companies in any country you wish to have. But, at the end of the day, what matters the most is how many pence did you save.
Being the best software outsourcing agency in India, we have been hearing this question very often. Which is the best and ideal country to outsource the best software development process? So we thought of bringing some clarity to the picture. Over the years, we have been working on a wide range of projects; small to medium and large-sized, futuristic ones, innovative ones, groundbreaking ones, etc. The successful completion of these projects helped us in coming down to a common point of where to hire an ideal software outsourcing agency. And for us, it's none other than India. Yes, you heard it right. India is one of the best adaptable nations when it comes to outsourcing software development. India has it all to meet your requirement in a seamless manner. Whether it be in terms of resources, infrastructure, rules, or regulations, one will not be disappointed in associating with software development agencies in India.
Why India is the best choice for outsourcing the software development process?
We have previously seen the role played by India in outsourcing cutting-edge technology software development processes. Now let us see what are the advantages of having your software development partner incorporated in India. The major factor is that one can avail services of world-class level resources if they associate with a third-party software outsourcing agency in India. India is well known for its profound developers, testers, designers, and technologists who can seamlessly level up to meet customer requirements. Another factor that makes India the prime location for developing high-end software is the viability and feasibility of developing solutions. The soil of India helps you avail world-class levels of services in the most economical way. This is because of factors like enhanced resource availability and less cost of living. The cost of living in India is low compared to any other country across the globe. This clearly gets reflected in the market standards of developing world-class solutions and has ended up becoming a major factor that determines the cost of your app. When it comes to accomplishing a project to its fullest, no other resources from any part of the globe can't deliver one hundred percent commitment and perfection. The socio-economical features and family setup help make Indian developers show their responsibility and commitment to the project delivery.
Advantages of having software outsourcing partner in India
Dedicated team
Agile model development
Seamless resource hiring and training
Enhanced technology access
Groundbreaking solutions
State-of-the-art technologies
One hundred percent engageable resources
Effective communication
Fast development and rapid delivery
Swift deployment
Seamless customer support
Core Process
Conclusion
India holds huge potential in setting up and delivering futuristic software development services of your kind. The country caters to meeting your requirements in the best possible way. The socio-economic scenarios also paved the way for India in becoming the number one host to set up development centers. With its profound resources and holistic development approaches, software outsourcing centers in India are marking their place among the top outsourcing nations around the globe.
FAQ


Software development centers in India are set up with a mission to enhance the development process by leveraging state-of-the-art technologies and profound resources. It helps you stay on top of the game, thereby making you the key industry player.
What are the key advantages of outsourcing software development to India?
A few of the many advantages hosted by Indian software outsourcing agencies are less development cost, cutting-edge technologies, access to the best resources, etc.
Why everyone prefers more of India over other countries when it comes to outsourcing potential software development processes?
India has the potential in delivering precise services to its customers. The offering India put forward while coming up with software development is stunning and jaw-dropping. Also, one can avail of full-fledged software development services from India at competitive pricing. All these factors combined together in making India the best country to outsource software development.
How flexible are ODC engagement models? What are the other popular engagement models available while outsourcing software development?
ODC engagement models are highly flexible. Other than the offshore development center, one can go ahead with having a fixed cost model, a dedicated team model, and time and material cost model, etc. which the client can choose any based on the requirement.