November 3, 2020
Posted by:

Admin

Category:

Outsourcing and Offshoring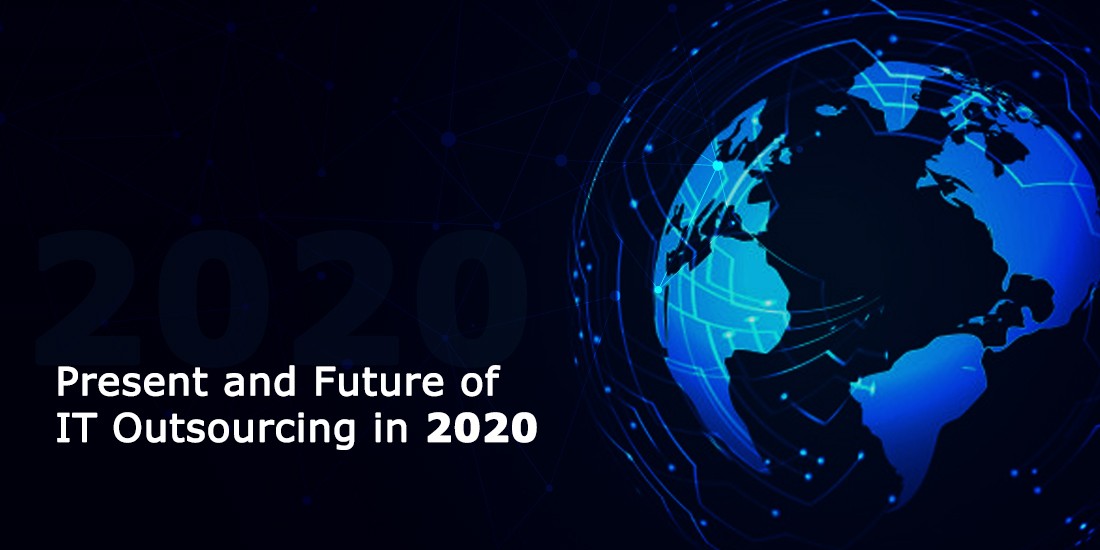 The business world is growing at a fast pace with an average start-up count of 50 million per year. Unfortunately, half of these start-ups fail to establish their business ideas which result in wrapping up a thriving idea. The success of your business not only depends on the business object, idea, and strategy but also widely depends on the team working with you. This reflects that your business is having few loopholes. Are you also a business owner at the initial steps of your venture or have a brilliant business idea? Are you looking for an effective approach that takes your business to the growing stage and leads it to the heights of success? According to the present studies conducted over the business world, your venture needs optimization.
The growing need for business optimization is driving the scope of IT outsourcing services. The year 2020 has witnessed a huge variation in the professional world having maximum impact on the working human resources, capital investments, and returns. Hence most businesses have turned towards IT outsourcing companies making an effective strategy to save capital, and also continue business procedures without any delay or quality issues. This continuously driving business industry towards IT outsourcing is transforming the current business industry.
The outsourcing market in 2020:
The IT outsourcing sector has gone through a vast variation in the last few months. A great hike in the IT outsourcing sector revenue has been seen. The total revenue of this sector in 2019 was $66.52 billion which has been raised to $413.7 billion in the present year. Now, approx. 70% of global IT businesses are outsourcing their IT processes to strengthen their team with effective outcomes.
What is driving IT companies to outsource their procedures?
The most captivating intention of outsourcing IT businesses is capital saving. Other objectives that are covered with outsourced IT Support Services are technological excellence and customer-centricity. In the upcoming year, the estimated requirement of IT professionals is estimated as 4.4 lakh with a count of 2.4 lakh product development. This exponentially elevated count of IT professional requirements is driving most IT companies to outsourced IT Support Services providers and satisfies their team requirements without putting much effort into searching for the best team. The complete IT sector, which includes the client and the services providers are now focusing on outcomes more than just output, giving a new shape to the relationship of the IT sector and outsourced IT, service providers. The upcoming year will be getting a mass vacancy of skilled IT professionals counting around 1 million in the UK and the same in other major countries too. 
Top IT outsourcing trends reshaping the upcoming years:
Every year trends of the business sector keep changing transforming major areas of the world. In recent years, the world has seen a new trend of outsourcing IT services. It has been done for many decades but was done on a smaller scale. A rapid growth in the sector has been noticed in the year 2020 which made this sector to be the leader of the professional world with major business operations all around the world. Right from this year, the operational method of the business world is going to alter and come up with a new world of excellent talents working with the best companies regardless of their native lands. Hereafter, professionals will be evaluated based on their technical skills rather than their residing place. In the upcoming years will come up with an open platform for everyone where professionals can display their talents and get an opportunity to work with the giant brand of the world. Few IT outsourcing trends are been beneficial for businesses in a distinct manner. Let's get to know the most imperative trends which are potent enough to get a drastic change in the professional world.  
Strategic partnership:
Outsourcing the IT process is not a new approach, it is been opted for by the IT sector for the past decade and more. In the past years, most IT companies were opting for the services of distinct outsourced IT service providers and distributing a single project between multiple providers depending on their skills. Upcoming years are bringing a touch of strategic planning to outsource their processes by opting for a single vendor for a complete project starting from the market assessment to the deployment. In the upcoming years, it is estimated that approx. 90% of IT companies will choose the service of offshore development companies to assist them in developing dynamic software. The continuous work with the same vendor for a long duration will assist the clients to develop excellent communication and trust with the service providers and also it may lead to a permanent expansion of the base company on the offshore lands with the help of offshore software development companies. 
Network building:
Undoubtedly business is all about spreading your networks to become a popular brand and gain maximum benefit from it. The offered benefit can be in any terms, i.e. money, time, fame, marketing, etc. Outsourcing your IT services to an offshore development company can assist you to develop an excellent network with a professional team working in a similar sector as yours and availing the same team to brand your business along with the development. Offshoring the development procedures is imposing the IT companies to take a shift from the traditional phase to the digitized one, incorporating more flexibility into their work culture. By the end of 2020, we will have an IT sector completely transformed with scalable networks in various countries.
Co-sourcing:
Co-sourcing is a new trend seen in the IT industry which is giving growth to the buyer-centric market. Earlier the ultimate intention of outsourcing the IT procedures was cost-cutting but now it has been shifted to the elimination of the risk of hiring an offshore team. This new approach to outsourcing IT services is giving away to the new concept called co-sourcing. In this approach, the client (the company who needs the services) declares their requirements, timeline, and other specifications for which the vendor (companies providing IT outsourcing services) bids the price.
The concept of co-sourcing:
As per this approach, a company hires an external team for the process execution which acts as their internal team working with the native team of the client to come out with a more creative result. This approach helps the external team to understand the work culture better while working with their native team by getting into their infrastructure and sharing all the major factors of a specific project, such as risk, development procedures, equipment, and more. This approach helps them to come up with more creative and quick solutions for product enhancement.
Start-ups to fuel up their business:
Start-ups can reach the milestone of success if they are geared up with an effective and professional team having vast experience in developing thriving products. Earlier, outsourcing IT processes were confined to large-scale companies only, in the recent year it has opened the way for small-scale businesses too with the option of customization in procedures and costing too. Now the trend of outsourcing IT processes is prevailing all across the IT sector including start-ups too. Here are a few statistics that show the impact of outsourcing trends on start-ups:
A continuously growing graph of outsourcing IT processes has been seen in the start-up industry. In 2018 approx. 37% of the total start-up outsourced their IT processes and a hike of 15% was seen in the year 2019. In 2020, the professionals are predicting a hike of 50% in the prior numbers.
Most of the start-ups are owned by professionals who worked for other organizations for a 9-5 job and leave it to give a platform to their business ideas. Approx. 70% of start-up faces closure due to capital crunch. To avoid the termination of their business idea in between the execution most of the professionals started taking assistance from outsourced IT service providers, which dedicated teamwork for their brilliant idea in the least possible payment and allow the professional to focus on other crucial business processes for better results.
Flexible team:
In the upcoming years, clients will expect more flexibility from the outsourced IT service providers to enable them to continue their tenure for a longer duration. In the present time, most IT businesses opt for outsourced IT Support Services for a specific requirement, and with the change in the requirement, they change their offshore development team also. Upcoming years will grant flexibility to the clients to ramp up and down their requirements with the same offshore team ensuring 100% satisfaction and excellent quality in the provided services. Based on the current situation, most of the vendors have started restructuring their teams, services, and policies too to serve better guaranteeing 100% efficiency and promptness. 
With the trend of long-term collaboration with IT service providers, now clients expect their offshore companies to understand their work culture, ethics, and strategies to maintain their business values. Most IT companies started outsourcing IT services to vendors who are ready to scale up or down their team, technologies used, and timing based on the client's requirement.
Priority to the outcomes:
Right from the year 2020, most of the IT services outsourcing clients and vendors will be oriented on outcomes. Hence, the future of IT services outsourcing can be depicted based on outcomes rather than giving importance to just project completion. That means, from now onward, the IT outsourcing industry will be much more concentrated on the quality of the services, obliging the vendors to quintessence much on giving the best services.
Trending tech skills:
It is estimated that the year 2020 and the following will experience a great change in the technologies used by the IT industry for app development. The IT sector is undergoing a great demand for the latest technologies such as artificial intelligence, cloud computing, AWS, and many more such as:
Python
Django
Docker
React
Angular
Machine learning
CompTIA
Amazon AWS
With the trending technical developments, most businesses are looking for vendors who can serve them effectively with highly skilled professionals in the above-listed technologies. Most of the outsourced IT service providers are upscaling their teams with professionals skilled with the latest technologies or trying to make their teams well-equipped with these technologies to provide attractive and promising outcomes to their clients.
Digital outsourcing models:
Till now, outsourcing services were offered by professionals ensuring that they own the best and the most efficient team to provide a top-notch product. The future of outsourcing IT services is coming up with an idea of digital outsourcing in which most of the outsourced process will be delivered and maintained by the tools having minimum interruption of human resources. This approach has raised the standard of the outsourcing sector and has got hope of improved efficiency and a much swift approach to product delivery. Machine learning, artificial intelligence, automated bots, and other enthralling technologies will be reshaping the future of outsourcing and giving us a new business world with the least capital investment and a higher rate of efficiency.
Processes outsourced by IT companies are listed below:
Software development
Product maintenance
Datacenters
IT Infrastructure
Customer support
Networks
HR
Benefits you can avail yourself from outsourcing IT services in 2020:
Save infrastructural cost:
Now businesses are much more confined to generating higher benefits out of the least investment. Earlier, most of the companies were spending a massive amount of their budget on team building and management. But current business strategies are made wisely cutting down all the unnecessary expenses. Now, most entrepreneurs are looking to outsource their projects with the least possible budget creating a big difference in their business operations, capital investment, and profit earnings.
Every business may not require a full-time development team but with the in-house development team, you don't have the flexibility of dropping the team anytime. Most entrepreneurs are now turning towards offshore development companies that allow them to scale their team up or down anytime and also facilitate them to hire an efficient team for a specific product development depending on the requirement.
The rapid technological development is raising the expectation of customers and to match that standard you require a team that is highly efficient in the latest technologies giving you a prompt and top-notch end product. Within the native land finding experts in specific technology may be a hectic job but outsourcing your IT services will give you a wide array of technological experts with distinct skills and vast experience. Choosing such professionals can help you enhance your business productivity and efficiency. 
 With a native team, you may face a time lag in product development and you will be completely responsible to cover the lag which caused loss to the businesses. Now businesses are much smarter and are advanced with more productive ideas of outsourcing IT services to offshore development companies. When you collaborate with an offshore team for a specific project then you first sign an agreement where the client and the vendor both agree on certain conditions that also include the timeline of product delivery. This ensures on-time product delivery or any compensation decided at the time of the agreement. Entrepreneurs now started heading towards offshore development companies with a highly professional team having experience of several years and technologies enabled to serve a timely product delivery.
Conclusion:
Outsourcing was the one-stop solution for several giant brands for the past many decades. But the merging trend of outsourcing IT processes has brought this approach to medium and small-scale companies too. With technological growth, the way outsources IT service providers were used have been changed a lot. Now the approach of outsourcing processes has transformed the business sector completely. In the past several years, a myriad of technologies has evolved to bring a comprehensive change to the IT sector and the consumers too. The only factor which has been changed in past years is outsourcing IT processes. 
The year 2020 will be marked with the golden pen in the outsourcing industry. This year has given several new concepts and approaches to outsourcing such as co-sourcing, outcome-based outsourcing, and many more. Now a collaboration between clients and vendors has brought drastic changes in the IT sector by getting more professionalism and creativity.
FAQs:
How can I contact the team working on outsourcing IT services?
We at DXMinds ensure that our clients have effective communication with the team working with them and make sure to make the communication convenient by using overlapping work hours and proficiency in the language used at the client's end. We also use the latest tools of project management that keep you connected with the team anytime you need with comprehensive details of your project development and the team working on it.
Can I get a customized team size for my app development?
DXMinds is oriented to serve the most effective and scalable outsourced IT services. Here, we ensure to serve you based on your requirements. No need to pay for the over-number team. The major intention of outsourcing an IT project is to cut down excess and unnecessary expenses, and we zeal to completely satisfy your pre-determined requirements in the least capital investment. We facilitate our clients to scale the numbers of their team members at any time during their tenure depending on their requirements. 
Do IT Outsourcing companies provide post-development maintenance?
Most IT outsourcing companies provide a comprehensive app development solution that covers various stages of product development ranging from market research to deployment and maintenance. DXMinds also serve you with comprehensive IT outsourcing services that also include post-development maintenance.
What all IT outsourcing services do you provide?
DXMinds offers the most comprehensive IT outsourcing services that include:
App and website development
Redesigning app or website
Maintenance
Integration and data management
QA and automation
And more…
What if I am not satisfied with the development services? The present IT outsourcing service providers are highly skilled and ensure to serve you effective and satisfactory services. Most IT Outsourcing companies follow the agile methodology in which they keep the client throughout the development loop. It facilitates the client to make any changes right at the initial stage to avoid wastage of time, effort, and money. Still to avoid the later controversies most of the IT outsourcing companies make a pre-agreement in which they mention all ifs and buts in it with the solutions. In case you find any dissatisfaction at the time final time then you can proceed as per the agreement.