Microsoft Azure Development
Need an intuitive, moderate, and scalable web application that can cater to your business requirements and serve you with the most customized solutions using Microsoft Azure technology? DxMinds being the best Microsoft Azure development company in India harness the expertise and experience of a decade in serving end-to-end development solutions. We have a team of top professionals in the industry with years of experience in relevant technology are have worked with the tech giants catering to their various technological requirements. Our resources ensure the highest qualities that can effectively scale up your business for the present as well as future business requirements.
Hiring our Microsoft Azure developers to ensure a world-class business solution that goes beyond and above your expectation level. Each unit of Microsoft Azure solution is developed after a deep analysis of your business industry and penetrating deep into your business objectives to craft out the most optimal solution.
Hire Dedicated Developers
Scale-up your business with Microsoft Azure development services
Complexities of today's digital business are accelerating very rapidly and hence demand a migration of IT resources to the cloud technology to manage data more effectively. The incorporation of the cloud will bring flexibility to your data centers and enable you to manage them virtually. We have a top Microsoft Azure development team who are well equipped with the technology and can help you migrating your solutions to the cloud and cutting down the expenses and also increasing efficiency. By availing of our Microsoft Azure development services, you can easily integrate on-premises applications and data in the cloud and enable large-scale computing with an enhanced speed.  Our comprehensive services include infrastructure as a service (IaaS), platform as a service (PaaS), and software as a service (SaaS). Being one of the best Microsoft Azure development companies in India we offer end-to-end services ranging from development to deployment of apps in the cloud.
Our Microsoft Azure development services stack includes
Cloud-based web development
Our resources are well equipped with cloud technology and help you develop a completely customized Azure cloud-based web development that is highly scalable based on your frequently changing business requirements and market trends.
Azure cloud development
If you are willing to develop an Azure cloud-based app, we have top professionals to serve you with scalable app development services. Our resources serve you end-to-end services that include developing, managing, and deploying cloud-native apps.

Azure web app development
We are here with the best resources to help you in developing and managing most potential web apps based on Azure cloud platforms. With the integration of Azure, you can achieve higher performance and better user experience too.
Enterprise mobility solutions
Our Microsoft Azure developers assist enterprises to streamline their various business activities with a superlative enterprise solution bringing mobility to your enterprise operations. We help you to integrate your mobile apps on the cloud with MBaas.


Azure Migration Solutions
If you are having your business solutions on another platform and are willing to take a shift to Azure cloud, then contact our experts. We are the best Microsoft Azure development company in India and have assisted several enterprises to enhance their performance by migrating their apps and other web solutions to Azure cloud maintaining the quality of the web solution.
In case of any query regarding Azure cloud, or willing to attain in-depth knowledge about the benefits and functionality of Azure before you opt for the services, you can contact our professionals. Our resources are well-versed with each aspect of the technology and are potent enough to direct you to the best way for app development using a cloud platform.


Integration solutions
We offer world-class Azure integration services backed up with end-to-end app development services. We offer a customized architecture that compliments your business objectives and serves you with an out-of-the-box solution that goes beyond your expectation. We keep a great margin of scalability keeping a futuristic approach.
Microsoft Azure Managed Services
Do you need assistance that can throughout help you manage your developed apps in Azure virtual machines and match the pace of this changing technological world? We are here with the most skilled Microsoft Azure development team to serve you with unsurpassed quality services.


Hybrid Cloud Infrastructure Services
We help you to combine your on-premise IT infrastructure with the potential cloud infrastructure enhancing the performance and efficiency of your existing applications. The hybrid cloud infrastructure helps you cut down your expenses while reaching your business agendas and adding agility to your infrastructure.
Microsoft Azure Cloud Automation
With Azure Cloud, you can automate your recurring tasks and can save time, and also can reduce the change of errors or lags that happen while performing any task manually. Our dedicated resources assist you to incorporate automation into your existing Microsoft Azure cloud infrastructure.


Microsoft Azure IoT Solutions
Have a plethora of equipment or applications to monitor for flawless organizational management? Now you set uninterrupted and secure connectivity between any number of devices using Microsoft Azure IoT solutions. We help you to power up your networking and connectivity with the Azure IoT Suite.
Microsoft Azure model that we offer
We offer a complete range of Microsoft Azure models, among which you can choose the best that fits your business requirements. If you are puzzled with the selection then you can also contact our consultants to filter out an apt solution for your business enhancements.


Iaas stands for Infrastructure as a service, in which we provide a robust connection with the Microsoft Azure cloud for storage, networking, and for your servers.


It stands for Platform as a service, in which we incorporate Microsoft Azure components to the specific app operations to customize it as per the requirement.



It stands for software as a service, where we develop a customized and scalable app over the cloud platform and allow the users to directly use it over the internet instead of installing it on the device.
Reasons that crowned us the best Microsoft Azure Development Company in India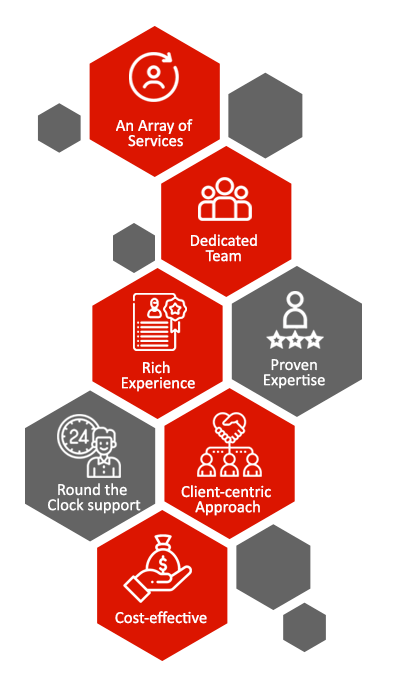 Our Microsoft Azure developers hold an experience of several years and hence are capable to serve a complete array of Azure services for your cloud-based requirements.
We have a dedicated team of professionals certified by Microsoft with experience working with top brands.
Since our inception, we have worked with almost all business industries, and every time we have proven our expertise giving them unsurpassed services at unbeatable prices. In each sector, we have left our imprints as the benchmark for the competitors.
Each professional working in our Azure app development team holds an experience of more than five years in the relevant industry and possesses in-depth knowledge to cater to all types of cloud-based requirements.
We understand the uniqueness of your business idea, strategy, and objectives too. Hence we ensure to serve you with the most client-centric approach where every action is taken after considering your inputs and business requirements.
We are available for you anytime and every time you need us. We ensure to serve you with the highest performing bug-free solution, but in case you find any difficulty or have any query regarding our services, packages, or app operations, you can contact our experts who are available for you round the clock.
Being the best Microsoft Azure app developers, we ensure to utilize the latest tools and technologies enabling us to cut down all unnecessary expenses and raise the standards of the developed app.
Industries we have proven our expertise
Retail
We help you to bring your retail business from your local store to the grand limitless online market with a global audience to target with an effective Microsoft Azure development. Our experts help you develop a highly responsive, secure, and empirical website.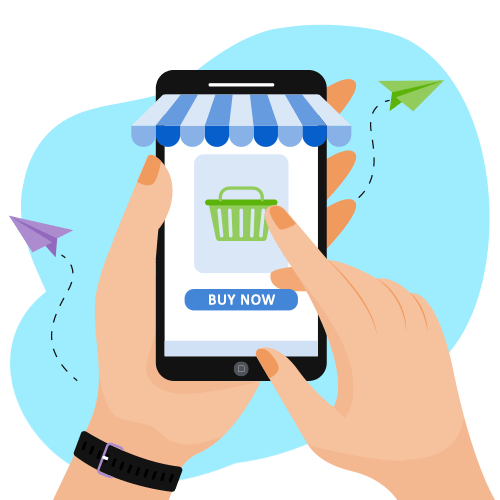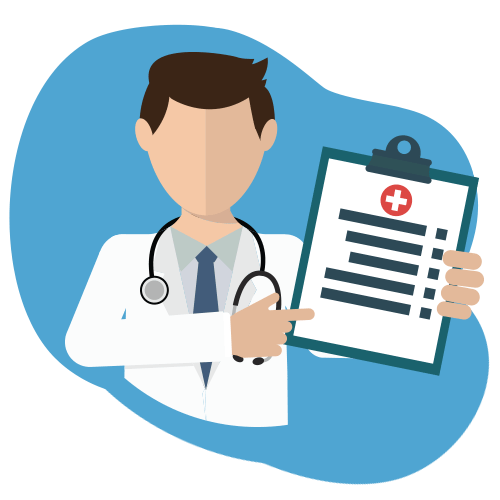 Medical and hospitality
Streamline all your medical activities, professionals, and patients too. Develop a secure and well-connected app using Azure IoT solution that helps you manage all the activities from the same platform and also gives access to your patients every time.
Banking and Finance
Need a secure solution to take your banking online and stay connected with your customers and allow your customers to use your services anytime? Our team of professionals assists you to develop the most secure banking app with the latest APIs, and encryption tools. Moreover, it is backed up with the higher security solutions of Microsoft Azure.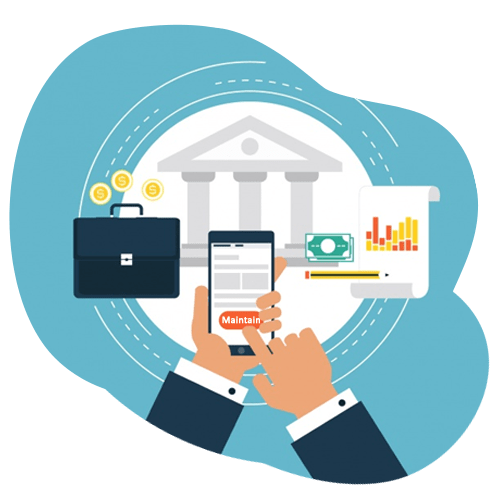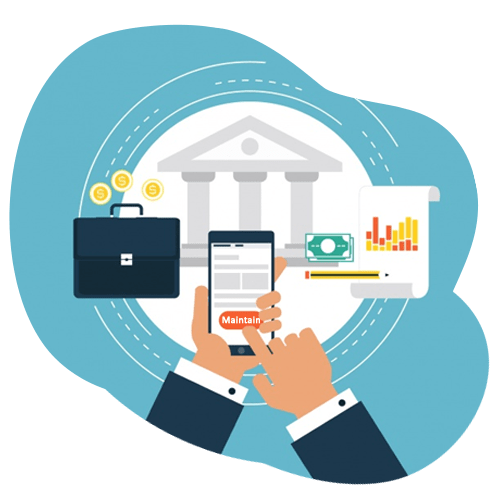 Travel and hospitality
Allow your customers to access your services from around the globe. Whether a flight booking or hotel stay, you can make your services live for all your customers. This fastest evolving world is demanding high-paced services and hence must satisfy their requirements using Microsoft Azure development services offered by our experts.
Logistics and transportation
Make your inventory and vehicle tracking easier with the Azure platform. We help you to develop a well-connected network of devices that can be controlled with an app using cloud storage and servers. We integrate automation to your app that makes your work much simpler and faster.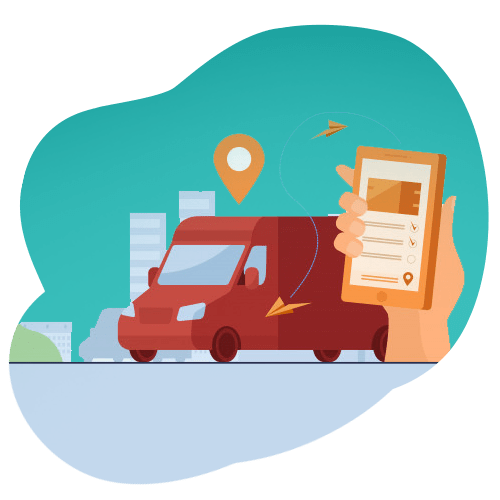 Our flexible Hiring Models
Offshore development center
To extend your team beyond your shores, DxMinds is the one-stop solution. We not only offer the resources but also offer a comprehensive setup for the resources to work effectively to achieve your goals. By employing our resources you can lessen your burden of hiring and managing resources.
budget
Build operate and transfer
This model comes with three different phases of development. The first phase is the development of an app that is done by our resources right from scratch. In this phase, we offer resources, infrastructure, equipment, and other tools. The second phase deals with the operations of developed apps in which we test the app under various real-time conditions. The last phase is the transfer of ownership of the developed app under all the mutually agreed conditions.
Turnkey Co-owned projects
This model offers a fixed cost model in which the cost of project development is mutually decided and agreed upon by both parties. Under this model, you can hire our resources on an hourly and monthly basis. Our resources help you to develop the app right from scratch.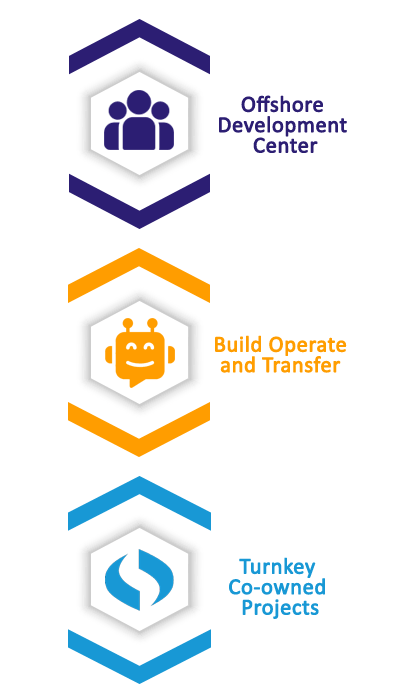 Frequently Asked Question's
We have a dedicated team of certified Microsoft Azure developers who have intense knowledge and vast experience in the relevant platform and have worked with the big brands. You can hire our resources to fulfill any type of cloud requirement.
We have highly skilled and experienced Microsoft Azure developers who are renowned for serving the app development services in the least possible time. Well, the time of app development completely depends on the requirements. We ensure to list down your requirements before we initiate the development process and provide you an estimated date and zeal to deliver within the given timeframe.
Having control over the project and the team completely depends on the engagement model you are choosing. If you choose the offshore development model and build operate and transfer then you have complete control over your chosen team, or if you are willing to stay away from the stress of app development then you can opt Turnkey co-owned project model.