November 13, 2020
Posted by:

Admin

Category:

Software Development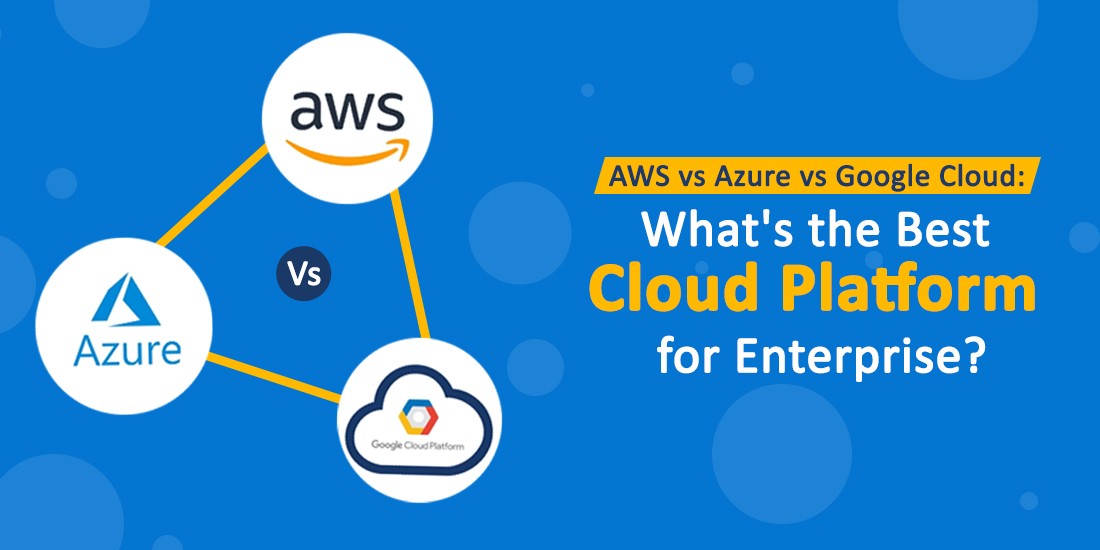 With more and more companies moving from self-organized structures to cloud-based public cloud storage, cloud computing is in high demand. Cloud computing is enhancing both its utilization and importance. Gartner reports that by the end of 2020, the market for public cloud is all set to reach $411 billion in 2020 from $260 billion in 2017. The number of users is increasing at a great speed, hence it has become quintessential for cloud service offering companies to increase their services, optimize costs, and take numerous positions in the public cloud market.
How cloud computing has increased at a high level?
Cloud Computing is the delivery of computing services that offers servers, storage, analysis, and intelligence over the Internet to offer faster innovation. The best part of cloud computing is that you can pay only for the cloud services you use which help to lower your operating costs, run your infrastructure more efficiently, and scale up your business. There are three basic types of cloud- Public Cloud, Private Cloud, and Hybrid Cloud. Most cloud computing services are divided into four categories: infrastructure as a service(IaaS), platform as a service(PaaS), serverless, and software as a service(SaaS).
As they are built on one another, these are sometimes called the cloud computing stack. Hire enterprise software programmers to understand its applications and how they are different. This information makes it easier to accomplish your business goals.
How enterprises can utilize cloud computing?
Since its inception, cloud computing has traveled a lot. Hence now the question arises as to which platform to opt for. It is currently flooded with a lot of cloud service providers.
This pandemic situation and the move to remote work have demanded every enterprise companies to adopt cloud computing after seeing the digital transformation. Cloud computing brings business continuity, for instance, the tools like Microsoft Teams and Google Meet have become the work tools for every employee to maintain connectivity.
Enterprises found the Multi-Cloud to be a useful asset across several cloud-hosting environments. This multi-cloud theme is utilized in various companies due to its beneficial factors like robust security, and network performance improvements.
More and more enterprises bank upon cloud computing vendors to house data for everything from analytics to personalized experiences.
The top-savvy technologies like Artificial intelligence, analytics, IoT, and edge computing are also the contributing factors that have gained ground in the cloud service providers.
Public cloud spending has hit an inflection point where it surpassed the utilization of traditional IT infrastructure for the first time in the second quarter of 2020. Facts state that enterprises have increased the expenditure on the private and public cloud from 34.4% a year ago.
Why Cloud Computing has become the future of Enterprise Application Platforms?
Since more and more companies bank upon remote servers for technological infrastructure, cloud computing is the future of enterprise applications and solutions. Effective collaboration, faster computing facilities, and content sharing are some of the reasons behind the success of cloud computing. The icing on the top is enhanced security, reliability, data portability for users, and cost-effectiveness. Hire enterprise software developers to utilize the maximum cloud computing applications.
When it comes to data workloads, moving to the cloud is the current wave of enterprise solutions. The low-cost infrastructure for enterprise solutions combined with high-value services has resulted in cloud computing being consistently in demand. Hire enterprise developers to understand cloud computing utilization in enterprises.
Flexibility is another significant benefit of cloud computing that is utilized by enterprises. When a third-party organization handles IT infrastructure and data hosting, as a company, the business leaders can focus on offering a good customer experience and achieve other business goals.
Cloud-optimized applications are flexible and cost-efficient. This type of application uses a different approach and focuses on the Platform as a Service or PaaS model. When it comes to manageability and scalability, the optimized apps stand out.
The " Cloud " leaders with the biggest cloud market share are Amazon Web Services(AWS), Microsoft Azure, and Google Cloud Platform. These three leading cloud computing vendors, AWS, Microsoft Azure, and Google Cloud, each have their strengths and weaknesses which makes it ideal for different use cases. This competition for leadership is a three-way race.
Synergy Research Group states that since day one, AWS has maintained its 33% share of the worldwide cloud computing market.
Microsoft Azure has increased its market share by reaching 18%. While Microsoft is strong in SaaS, Google cloud is famous for artificial intelligence as the AI market grows.
So, how do you select and conclude the best one for your business?
Let us compare these cloud computing platforms to find out about each provider and decide which one would be the most beneficial for your business.
Amazon Web Services
Let's start with the key strength for the market leader – Amazon Web Services which continues to be the breadth of its services since its inception.
It is a secure cloud service avenue that offers computing power, and database storage to help businesses grow and scale their offerings. AWS wins on the developer functionality with more than 175 across computing storage, database analytics, mobile, networking, developer and management tools, IoT, security, and enterprise applications. Hire AWS developers to gain the maximum advantages of Amazon Web Services for your business.
It was first launched to effectively handle its growing to retain operations. It functions on an annual subscription pricing model in addition to the free-tier option for the organizations.
AWS advantages:
Its biggest strength is its dominance in the public cloud market.
The best part of Amazon Web Services is it offers free tiers for enterprises. For instance, if you are unfamiliar with AWS services, you can test it first.
Over the past 10 years, AWS has dominated the public cloud market.
It can govern a large number of users and resources making it user-friendly for every enterprise.
AWS has hybrid cloud partnerships like the likes of VMware, developers, ecosystems, and large enterprise customers.
Its partnership with the 5G version is likely to be a test case to move AWS's compute nodes making it hold the largest share in the public cloud market.
AWS is considered to be the most confident public cloud service vendor since its inception around 14 years ago. Its clientele varies from individuals to big enterprises and government bodies.
You can find every small set of required features for an enterprise: in the AWA service catalog. Amazon EC2 Auto Scaling, Elastic Fiber
Adapter, better networking, High-performance computing clusters, Amazon Time Sync Service.
Enterprises Favourite – Azure
Microsoft Azure, along with Microsoft's software as a service makes it a strong competitor to Amazon Web Services. It has the following features:
1. Single-pane operability
2. Capacity planning
3. BCDR integration
4. Security
5. Enterprise-friendly
6. Data resiliency
One of the most unique features of Azure is its hybrid cloud approach, which means it offers the function of operability to its customers.
For instance, with its compatibility feature with Linux and VMware, Azure proves ahead of AWS.
It is considered to be one of the fastest and most scalable cloud solutions on the market.
Azure can process nodes in a second and run scalable batch computing simultaneously, hence when if there is any requirement in any organization to handle complex operations on a large scale, then they hire software developers of Azure.
Azure is part of Microsoft's cloud business but it still is not publicly available on Azure sales.
Azure with its AI, and machine learning has great computing efforts which makes it enterprise-ready.
In this pandemic situation, Microsoft Azure has been in great demand due to the requirement for remote work.
With its deep partnerships with server vendors to create integrated stacks to target hybrid and private clouds, it has mostly honed the ground for hybrid deployments.
Azure Arc, Azure Stack, and Azure Stack Edge are examples of these hybrid efforts
Azure builds loyalty for existing customers especially when you are already an existing Microsoft enterprise customer.
Google Cloud
Google Cloud Platform is the youngest among the two above-mentioned, which is looking at expanding in its key verticals such as retail and financial services.
With its strong offering in containers, Google Cloud Platform specializes in high computing offerings like machine learning, analytics, and Big Data.
With the help of its data centers and fast response time, it offers considerable scale and load balancing.
Predictive analysis, the ability to handle data science, and containerization are some of the features which make it a cloud player in the public cloud market.
The beneficial part is that there is no need for dealing with the server for building applications in the case of the Google Cloud Platform. A cloud computing structure offers to create applications in an agile approach.
With its high level of security available with data encryption, third-party validations, and multiple layers of authentication, Google Cloud Platform is a good option for enterprises that search for first-class security.
Its pricing is lower as compared to Azure or AW. On an additional note, the users are given fare perks and discounts after 1-month of usage, which is a considerable advantage for longer-term cooperation.
Covid-19 was an inflection point for digital shifts as more and more enterprises are moving their businesses to digital services. Amidst this pandemic, Google Cloud became a hit with Google Meet because of the remote work culture. The Google video conferencing market coupled GSuite with Google Meet which helps people to remotely work. It built out its ground game and started targeting multi-cloud as well as industries.
Google Cloud Platform has been building partnerships with key enterprises such as VMware, SAP, and Informatica. Moreover, it is also combining with GSuite and Google Cloud sales efforts in the coming years.
With an effort called Anthos, the company is forging with hybrid cloud players at Google Cloud Next, henceforth leveraging its industry efforts and artificial intelligence. Anthos is Google Cloud's effort which aims at digital transformation and hybrid cloud deployments.
Hire enterprise software programmers if you want to utilize AI, machine learning, and analytics for Google Cloud Platform computation and storage.
What is the best one to be used for enterprises?
Do they make up to the expectations?
How well do they integrate with other platforms?
Let us go through some of the features to select the best:
Pricing
In terms of pricing, Google Cloud decided to join Amazon Web Series by offering the price of $0.10/hour, effective from June 2020.
AWS's big weakness relates to cost. While AWS lowers its prices, you need to hire enterprise software developers to understand the company's cost structure and utilize it effectively to run a high volume of workloads.
Upgradation Feature
The main difference lies in the upgrade feature among the three. Most upgrades are available in the Google Cloud Platform while the other platforms require manual requests to upgrade the nodes.
Networking Features
On the network side of things, these three cloud providers let customers implement network policies. The basic difference found here is based on the added value of the service mesh. Azure doesn't support any service mesh out f the box, while on the other hand, Amazon Web Services developed its service mesh called App Mesh.
Following AWS, Google has also released its integration with Istio which customers can directly add when creating the cluster.
Scalability
In terms of Scalability, the Google Cloud Platform leads the group. Additionally, it supports the biggest number of nodes and offers extensive documentation.
Hire enterprise software developers to avail of the features for high availability.
AWS offers the key advantage of allowing only bare-metal nodes to run the cluster.
Microsoft Azure lacks high availability, which is an important aspect to be considered.
Since it is integrated with Windows and other applications which are mostly utilized by enterprises, which makes it enterprise-friendly. Hire enterprise software developers to gain the maximum outcomes.
Security
When it comes to compliance, all three cloud providers are equivalent. Google Cloud and Amazon Services offer an extra layer of security with embedded key management services.
Microsoft Azure offers its container monitoring system. They have added the monitoring features in preview mode as of June 2020 in some sectors like deployments, and cluster health.
Amazon Web Services offers lightweight monitoring for the control plane.
Ecosystems
Microsoft Azure has complete documentation around its platform and stands second in terms of Stack Overflow.
Amazon Web Services has the least number of posts on Stack Overflow, but it proves advantageous from the strength of the AWS marketplace.
Google Cloud Platform has the most posts on Stack Overflow, the most number of apps but it has the most comprehensive documentation.
Select the best
These three leading cloud computing vendors, Amazon Web Services, Microsoft Azure, and Google Cloud, each have their pros and cons which makes them ideal for different use cases.          
With its rich collection of tools and services, Amazon Web Services is the best one but at the same time, it's hard for Amazon to maintain a close relationship with every customer.
And if you are looking out for the provider with the largest catalog of services, Amazon Web Services will be the right for you. Hire AWS developers to understand the basic uses and gain the maximum advantages of it.
If you are already using Microsoft software, then Azure is the perfect one as you might find it easy to migrate on-premises apps. On an additional note, it's a deep focus on the hybrid cloud will help you bridge the data environment.
On the other hand, if you own a small start-up, then Google Cloud Platform must be a good option.
Google Cloud Platform is growing very quickly since it has built its cloud on its strength, which is worth a look.
Selecting the best one in this ever-evolving technology market is a challenging affair. As we can see clearly, AWS is always a clear winner, but at the same time, Azure and GCP are growing at a fast rate. Every enterprise offers its product or services in its way. The best vendor might not for some of your projects not be the best vendor for others. Henceforth the choice of cloud service platforms depends upon the business requirements. Hence a deep analysis is required to find out which features are important for your enterprise before selecting one.
Each platform's advantages and how does it differentiates from others have been discussed in the blog, now it's your turn to select the best one. Select the best platform based on various grounds of scalability, pricing, ecosystem, and a lot more factors.