January 22, 2021
Posted by:

Admin

Category:

Automotive Industry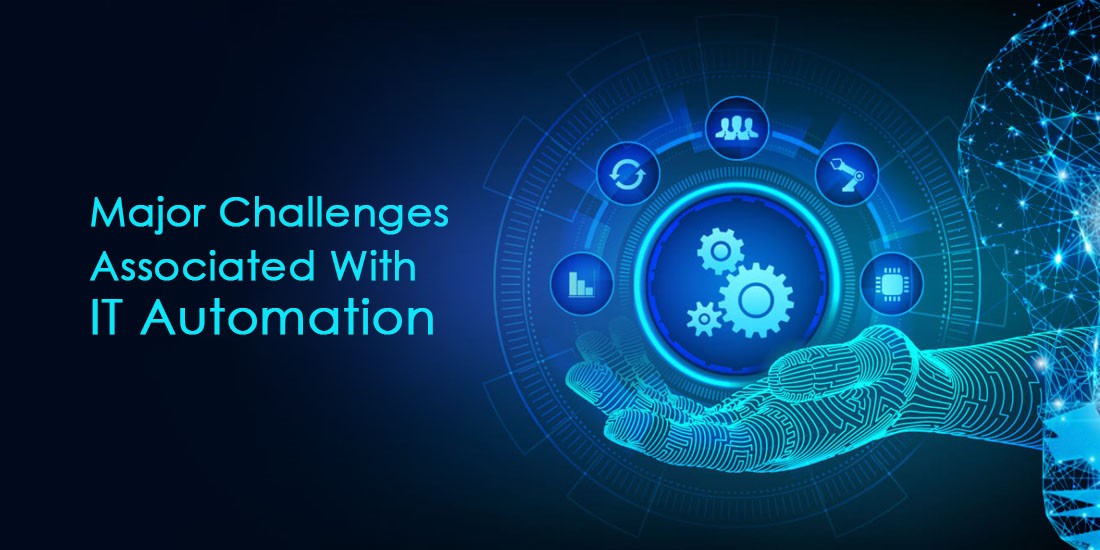 Conventional ways of accomplishing tasks and processes were highly tedious and demanded a lot of effort. It has made lives so slow and the path was full of hurdles and potholes. The entire landscape was stuck behind like anything as every single task requires manual interventions. Can we still imagine a situation like this now? But it does exist decades back. With the adoption of various technologies and practices, the system was able to break down all those tedious jobs and processes that demanded a high amount of manual interventions to that of the ones that requires little to no manual interventions. We live in a world where automation plays a key role in our day-to-day life. Whether in terms of industries, individual lives, etc.
Automation was a byproduct of digital transformation. With the increased adoption of digital transformation, anything and everything went digital and it saw the end-to-end automation of processes and organizations grabbing it in an aggressive manner. IT automation or infrastructure automation is gaining huge momentum as it is helping out organizations in getting rid of all the hassles and bustles that stopped their growth pace for decades. With its extensive adoption, institutions are leveraging the most out of it by backlashing the traditional approaches and practices. Though automation is taking industries far and beyond, it cannot be everyone's cup of tea. It depends on the context, the preliminary requirements, and many other factors. But why so? Well, we need to have a deeper look at the other side of it. This article is all about automation, its scope and future, limitations, challenges, and what stops organizations from getting limited when it comes to automating. Let us get started.
What exactly is IT automation?
Information Technology automation or even infrastructure automation is the process of setting up a potential system for effectively managing the diverse infrastructure of an organization where it demands little to no human intervention. IT automation is the perfect answer for businesses that are struggling hard to scale their management solutions along with their organizational growth. As new problems demand better solutions, IT automation is intensively helping out IT organizations with its diversified approach towards sorting out infrastructure management failures. It let organizations effectively manage their IT resources, systems, and platforms by ensuring preliminary metrics such as scalability, reliability, and stability. The best application of IT automation results in self-service and automated provisioning of the system. In a nutshell, we can say that IT automation is offering a wide array of advantages for organizations in managing their IT operations productively and efficiently.
Advantages of IT automation
IT automation upholds a diversified set of advantages that prompts organizations in sticking to it. Let us see what those advantages are.
Reduced costs
In the current pandemic situation where businesses across all domains are shattered like anything and overheads are haunting in a seamless manner, everyone thinks of cost-cutting. The best part about IT automation is that the cost, in the long run, is much lesser than the initial set-up costs. Since fewer manual efforts are required, it helps organizations in reducing choosing machines over manpower.
Error-free process
With IT automation onboard, businesses are less prone to errors when compared to traditional approaches. This ideally helps them in making it big, no matter what.
Accelerated productivity
One of the best byproducts of IT automation is accelerated productivity. Since it's all automated, it consumes less turnaround time which results in improved efficiency and productivity.
Boosted performance
Reliability and pace in operations is a must factor as the IT industry as whole demands it. Since these tasks need to be performed with the utmost accuracy, nothing can be a perfect alternative other than machines. In IT automation, machines are trained to perform in an optimized manner, resulting in skyrocketing performance of the system.
Skyrocketing revenue
Businesses can experience high sales volume and the creation of more revenue generation pipelines that can skyrocket the ROI and create a fruitful business atmosphere.
Limitations of IT automation
Even though the wholesome of IT automation stands for improving system efficiency, it's not able to meet it to the fullest, as it's limited to some extent. Let us now have a look at the major limitations of IT automation.
Huge Investment
Even though end-to-end automation can be profitable in the long run, its initial setup cost is very huge, leaving small and midsized organizations in the grey. Because of its setup cost, it still remains a dream for organizations that lack the required funds and stops them from going for the same.
Less job creation
IT automation on a high level is replacing humans with machines with the concept of appointing humans for other important tasks. However, the futuristic implementation of IT automation will result in zero job creation in the industry which can backlash hundreds and thousands of individuals depending on this industry.
Robotic Automation Processing- the latest of all in the space
As technology gets evolved at a rapid pace, better opportunities hit the door and the Robotic Automation Process ( RPA) is the latest among them in the IT automation space. With the best application of impeccable technologies like Artificial Intelligence and machine learning, the entire business process is elevated to a level where an integrated set of software or robot take over the end-to-end responsibilities of ensuring the flawless operation of the system. With Robotic Process Automation being introduced, eliminated are the traditional approaches and practices that demand an executive to be on the top of the game to have end-to-end control over the system.
Advantages over disadvantages
Though the adoption of IT automation has a lot of limitations, on a high level, it has a lot more advantages, and industries are looking at it with great confidence as they are aware of the fact that it can help them reach the top level and become the key industry players. To put that into perspective, organizations are aggressively searching for top IT automation service providers like DxMinds Technologies to make their business a global hit.
How to find a top IT Automation Company
One of the tedious tasks that stop organizations from being successful is the lack of access to finding out the top IT automation company. This has turned out in becoming a huge challenge to overcome. Associating with a wrong automation partner can have a more negative impact on the system than a positive one. Organizations need to have a huge amount of homework and research when it comes to hiring the right infrastructure automation partner. However, organizations can seamlessly get rid of this by considering various factors into account. Let us see what they are in detail.
Quality of services
The quality of services delivered is one of the prime factors organizations need to consider prior to hiring an IT automation partner. The services delivered have to be futuristic and should help the organization raise its standards to that of a global one.
Portfolio
Checking out for the partner portfolio can be very much helpful for you to analyze the quality and standards of the project delivered and how impactful it was on the customer business. The ideal portfolio of an IT automation partner will be enriched with quality project deliveries.
Technology access
New trends and technologies are outpacing old approaches and the partner you are going ahead with has to have an end-to-end mastery over the state-of-the-art technologies like Artificial Intelligence, Machine Learning, etc.
Customer reviews
Reach out to past and present customers for a detailed analysis of the services delivered by the partner and how beneficial it was for them to succeed in their business domains.
Resource availability
For making strategies for execution and implementation, every organization needs to have top-of-the-line resources. In that perspective, as a customer, one needs to have a detailed awareness of the quality of resources the organizations uphold.
FAQ
Why businesses are shifting to automation?
IT automation helps them in staying top of their respective industries by getting rid of traditional approaches and practices. It helps them in enhancing their bandwidth, making it a profitable one to go ahead with.
How can automation help an organization in its day-to-day operations?
IT automation tools and practices supply with an organization all the relevant resources that are required to control, manage, and analyze the end-to-end business process.
What are the latest adoptions in IT automation?
One of the latest adoptions is robotic process automation, also known to be RPA.
What is RPA?
Robotic process automation is the process of leveraging Artificial Intelligence integrated robotics softwares to have an end to end control over the IT infrastructures. It's gaining huge momentum among a potential set of audiences.