October 10, 2022
Posted by:

Admin

Category:

Famous App Analysis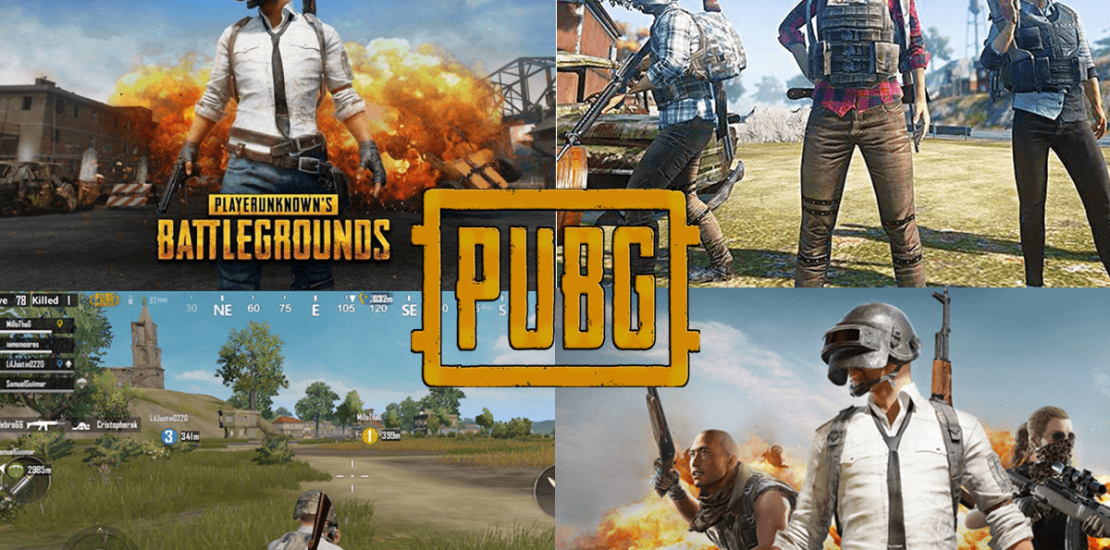 How Much Does It Cost Game App Development like PUBG?
PUBG, also known as "player unknown's battleground is an online multiplayer battle royale game. The game is developed and marketed by PUBG Corporation, a subdivision of South Korean Video Game Development Company Blue hole. The highly-rated game gained huge traction from all across the globe after its release and went like wildfire, especially among teens and adults. The game helped its founders in harvesting huge revenue, let us say multi-million dollars and was the hot talk in the entire gaming industry.
Some may look at PUBG as the right serves for their gaming appetite, while others see this as a wide and enormous business opportunity. This blog is solely indented for the second category. Those categories of entrepreneurs who are looking forward to digging out their fortune by making them deep aware of the Mobile Game app development cost of PUBG and its various other development aspects. Here we will cover all the depths and width of the trending app PUBG thereby covering it's in and out features. So, let's get started.
PUBG- Survival of the fittest
Many of you might belong to the category of the regular PUBG players, while some may have not have played it so far. Therefore, for those who are not much aware of what PUBG is, let me explain this. PUBG is a survival game where you along with 99 other players are left on the battlefield. As the game progresses, it gives its players access to various weapons and amenities for them to win the battle. The area of the battlefield narrows down further and you might end up with your opponent in a single house or premise. The game aims to kill all the opponents and thereby becoming the winning player of the whole game. The game offers a chicken dinner for its winner as a token of appreciation.
Three modes of playing online battle royale game PUBG
The game offers three modes of gameplay for its users. They are
· Solo mode
· Duo mode
· The Squad
Let's break this up and see what they are in detail.
· Solo Mode
While playing PUBG in solo mode, you do not have any commitments or no strings attached. As a solo player, your ultimate duty is to kill 99 other opponents and crown the title as the winner. You can adopt whatever strategy you want just to tackle the opponents. You will be served with a multitude of weapons and vehicles for the same.
· Duo Mode
Duo mode deals with the game of 49 players where you can collaborate with your friend to form a team of two. Here, you both will strategize and control the game while defeating the opponents.
· The Squad
The Squad mode lets a player is teaming up with three other players thus forming a team of four. There will be 29 such squads and mission is to be the squad that stands till the end of the game, gaining victory over other squads.
Some interesting facts about the war game PUBG
· An Irish gamer Mr. Brendan Greene
· PUBG was introduced as a PC game and later on, it moved to a mobile platform as well.
· PUBG has won a handful of awards like best multi-player game, 35th golden joystick awards, PC game of the year, etc.
· In PUBG, as a player, if you are underwater, you are free from bullets.
· Players can replay their previous games and view it in 3D mode
· PUBG is the first mobile game to run a commercial on Indian television channels
Exciting features of the most simultaneously played battle game, PUBG
PUBG is known to be the most simultaneously played game ever. What made PUBG fall under that category? Quiet simple. It offers a handful of exciting features to its users. Let us see what those outstanding features are offered by PUBG to its players
· High-End Graphics
The game delivers high-end graphics for the characters and layouts, making it one of the widely popular games across the globe.
· Easy device adaptability
Other than PC and Xbox, PUBG can be easily adapted to any smartphone device, regardless of its features and resolution.
· Hassle-free gameplay
PUBG offers the best gameplay features to its users, covering all the nitty-gritty aspects of it and enriching their gaming experience.
· Smooth controls
Smooth control over the game leaves a pleasing feeling among the PUBG users, thereby attracting them to stay on top of it at all times.
· Best UI/UX
PUBG showers the best experience in terms of both User Interface and User Experience to its users, prompting them to be the regular players of the game.
Why PUBG has gained so much traction among gamers
It is no doubt that PUBG has gone viral and has gone viral among people of all age groups. There exist many other battle games and PUBG was everyone's cup of tea. Have you ever thought about how PUBG could make this happen? It took one year for its developers to come up with a high-end warfare game like PUBG. The success of the game lies behind the deep understanding of the players' pulse. PUBG offered a new experience to the users and the rest is history.
Development & Design Cost of warfare game like PUBG
Developing an app like PUBG is too expensive and takes a lot of time and effort. As it requires high-end features and graphics, its cost may also rise based on that. One can also go for developing an app similar to PUBG with the least required features. This can also help them in generating huge traction and revenue. DxMinds Innovation Labs, the profound mobile application and game development company helps clients in coming up with a high-end version of games like PUBG that too in the least possible cost. Hire DxMinds to develop an app like PUBG to stand out among your competitors.
Why DxMinds for PUBG like app development
· Top game and mobile app development company having global roots
· Cutting edge technologies used
· Market leaders of Innovation
· High proficiency over various technologies
For more details and get a free consultation on the cost to develop an app like PUBG, We have ofices in Bangalore, Mumbai India, San Francisco, USA, Dubai, UAE. write a mail to us: info@dxminds.com