October 10, 2022
Posted by:

Admin

Category:

Mobile App Development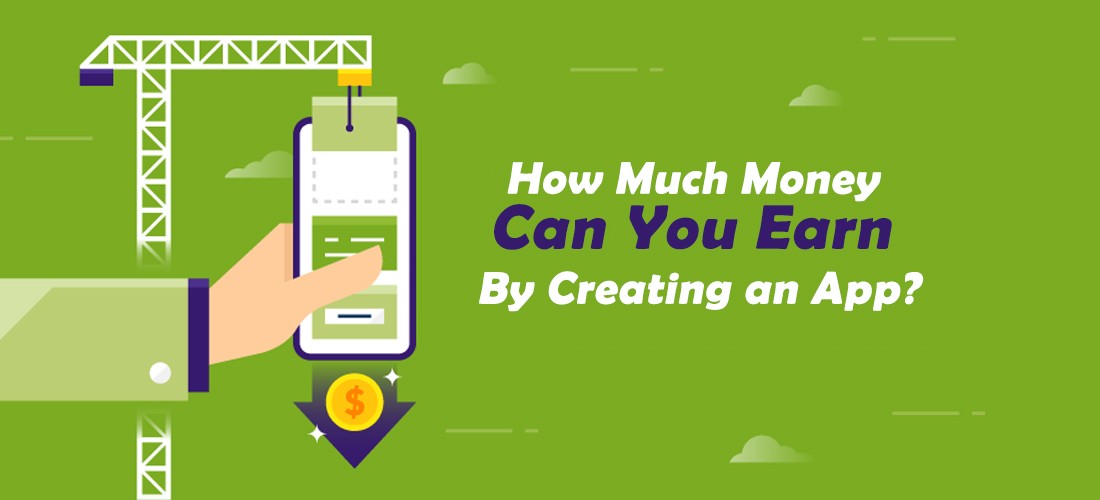 We all are well aware of the transformational behavior possessed by mobile applications and the influence they are having on our day to day lives. Playing as a perfect digital assistant, mobile applications accompany us throughout the way in achieving several of our activities. It is capable of disrupting the conventional ways thus giving rise to a digital ecosystem. The solutions put forward by mobile applications are highly impeccable and outstanding. Technology backed mobile applications has eliminated all the hassles and bustles from our lives and has reduced the gravity. The role played by mobile applications in skyrocketing our living standards and lifestyles is huge and potential.
Businesses are one of the leading beneficiaries of mobile applications. When It comes to enhancing the entire sales process and to generate potential revenue in this tech-savvy era, enterprises varying from small, micro and medium ones to global fortune companies found mobile applications as the ideal tool. The main advantages of mobile applications are that it offers a multitude of opportunities in scaling a business from level A to level Z. It Is the ideal and perfect tool when it comes to engaging the customers. More often, businesses follow the conventional ways in reaching out to the potential customers in the conventional ways and fail miserably. It is in this context that mobile applications are turning out to be the perfect companion for the businesses.
Need of mobile application for businesses
Modern problems require the most modern solutions. The majority of the population across the globe are on the verge of digital transformation and they depend highly on smartphones in accomplishing their day to day tasks. Nowadays, smartphones are more than just making phone calls and text messages. They are meant to be the representatives of digitalization to the common man. The revolution led by smartphones saw the succession of smartphone applications, which has a huge impact on the lives of the users. What made the users huge fans of smartphones and mobile applications? The answer is quite simple. It is the transparency and easiness they put forward. It was a perfect alternative for many of the conventional ways and has eliminated all the hurdles. Not only the end-users found mobile applications useful, but also the businesses realized the potential of mobile applications and have come up with the app-centric approach. Mobile applications are simple yet easy to use. This has prompted businesses in changing their conventional approaches and to come up with a digitalized one leveraging mobile applications. In a nutshell, we can sum up that, mobile applications are transforming the entire business domains and it is all for the good of it.
How should an ideal mobile application look like?
It is of no sense in comparing mobile applications, as it differs from apps to apps. However, there are some features an ideal mobile application should possess to meet the customer requirements. Let us see in detail, what are those features.
· App Purpose
The app should be designed in such a way that it meets the purpose it has been built for. An app that fails to meet the designated requirement is an utter flop. As mobile applications are a symbol of branding and positioning, having a flop mobile application can cause harm to the reputation of the entire organization.
· App design
The app should have a design that's appealing to the users. The design of the app has to be carried out professionally and aesthetically that its eye candy and prompts the end customers in being recurring ones. Just by having a brief analysis of the mobile application design can one come up with the way a company interacts with the audiences and the chances of it being a success machine. The design of a mobile application plays a major role in engaging potential users and converting prospects into customers. One needs to invest a potential amount of funds in hiring top-notch UI/ UX designers.
· Technology
Large number technologies such as Artificial Intelligence, Blockchain, AR/ VR/ MR, etc. are available in the market and one has to make sure that their mobile application has the best technologies integrated into it. Just because a large number of technologies are available in the market doesn't sound like one needs to put In all the ones. It has to be demanded by the app.
· Security
Every app deals with a lot of customer data and it has to have a high degree of safety factor. As the chances for a mobile application to get affected by malware attacks are high, every enterprise should make it sure that their mobile applications are free from all of these activities.
· App Testing and deployment
App testing plays a major role in determining the success of a mobile application. A large number of professionals are working as app testers and they carry out several processes in doing successful mobile application testing. The entire logic behind app testing is to make sure that the app is free from bugs and errors, which will affect the user experience in adverse otherwise.
How much revenue can one make from a mobile application?
The booming of mobile applications is still in its early stages and more are yet to follow. If we have a deep analysis of various studies done based on mobile applications, we can identify that the download rate of mobile applications is skyrocketing at an exponential rate. There are still opportunities booming out there for one to come up with a successful mobile application. The demand for mobile applications is broaden spread across domains such as Social media, communications, entertainment, Retail, E-commerce, travel, tourism, medical industry fintech industry, etc. When it comes to asking the question of how much money you can earn with a mobile application, it all completely depends on the platforms you are building the app. Two of the major operating system that exists in this decade is iOS and Android. iOS is for Apple gadgets, smartphones etc., where Android is for google owned android devices. The approximate rate of one making money from the mobile application will be around 70–80 percent of the total revenue the business generates. As we all know mobile applications are the digitalized face of businesses in this tech-savvy era, they cannot survive without having a mobile application. More than digitalization, the mobile application has become a matter of branding and marketing. It helps businesses in leaving an overwhelming feeling among its customer segments.
How much does it cost to develop a mobile App?
Costing of a mobile application is bounded to a large number of factors such as mobile application platform, technologies used, app features, app enhancements, app location, app size, app security, third party integrations, app deployment, app testing, app maintenance, etc. App development companies one hire to develop a mobile application also plays a role in determining the cost. However, a basic mobile application will cost around USD 10,000 to USD 50,000 to develop and the price may vary based on the requirements.
DxMinds Innovation Labs is a leading digital transformation and mobile application development company. They focus on delivering cutthroat solutions and services to its customers thus being the ideal digital transformation partner. To know how the mobile application developed by DxMinds can transform your business and to avail a free consultation, drop a mail to info@dxminds.com